This, too, is the work of the Ringbrothers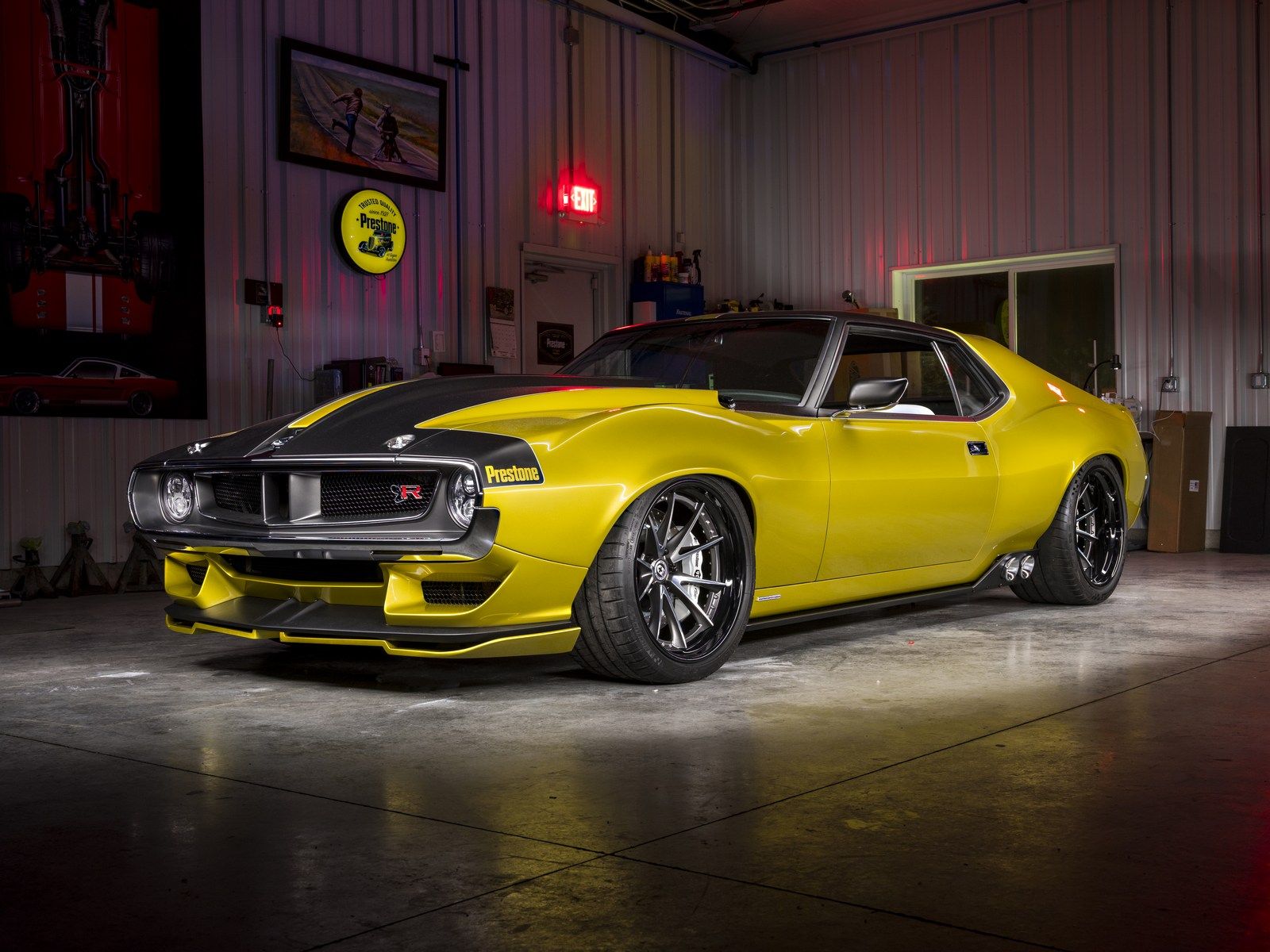 It turns out the Ringbrothers didn't run out of creativity with the Dodge Charger Defector because their other creation shown at SEMA 2017 – called Defiant – is equally awesome.
The Defiant is a 1972 AMC Javelin AMX infused with Hellcat power. In other words, its strength hides inside a 6.2-liter Hellcat V8 engine fitted with a 4.5-liter Whipple supercharger.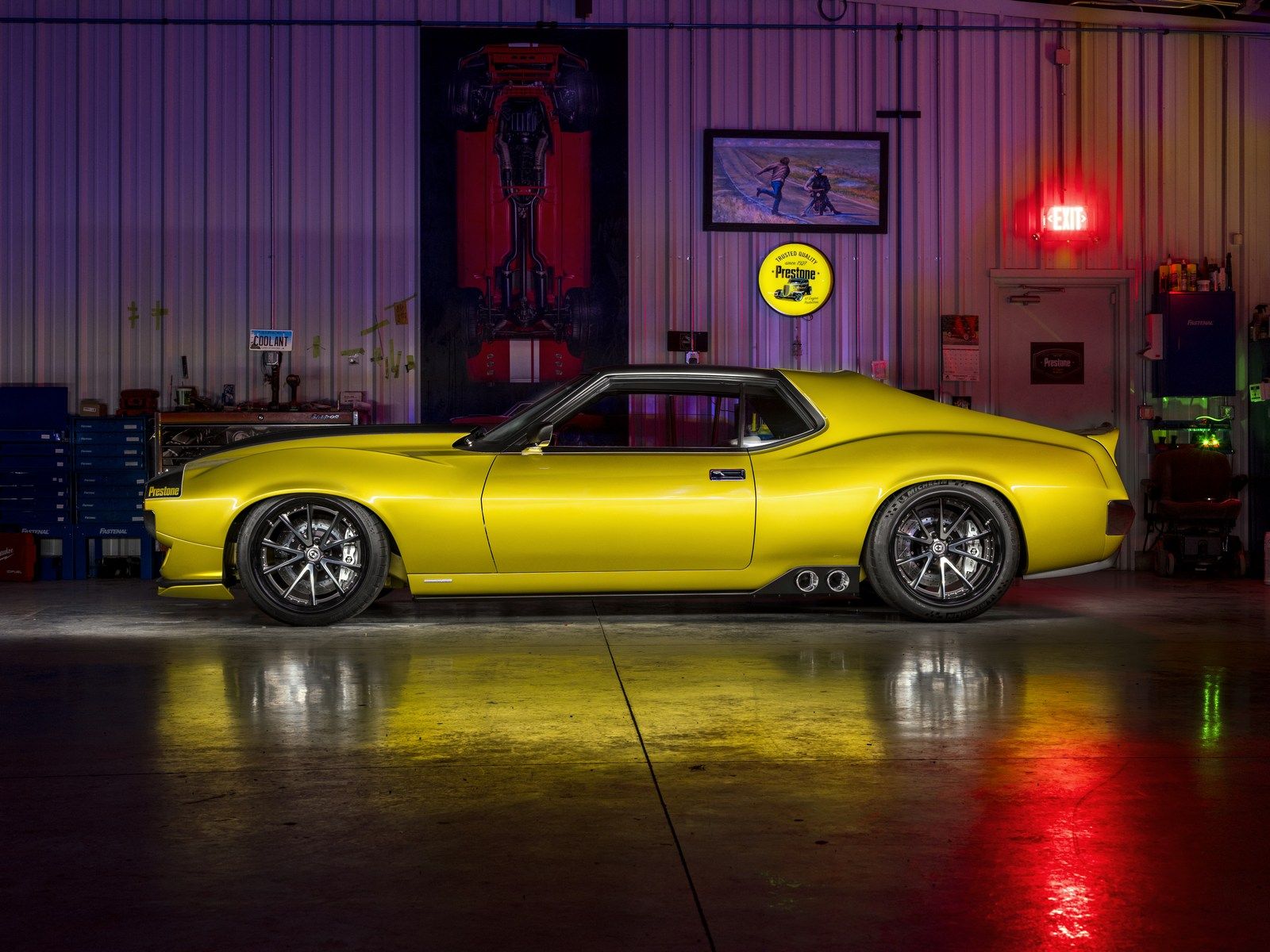 Sweeting the pot is the muscle car's power output of 772 kW (1,035 hp) but also the bulky carbon fiber body kit that kind of previews the monster working under the hood.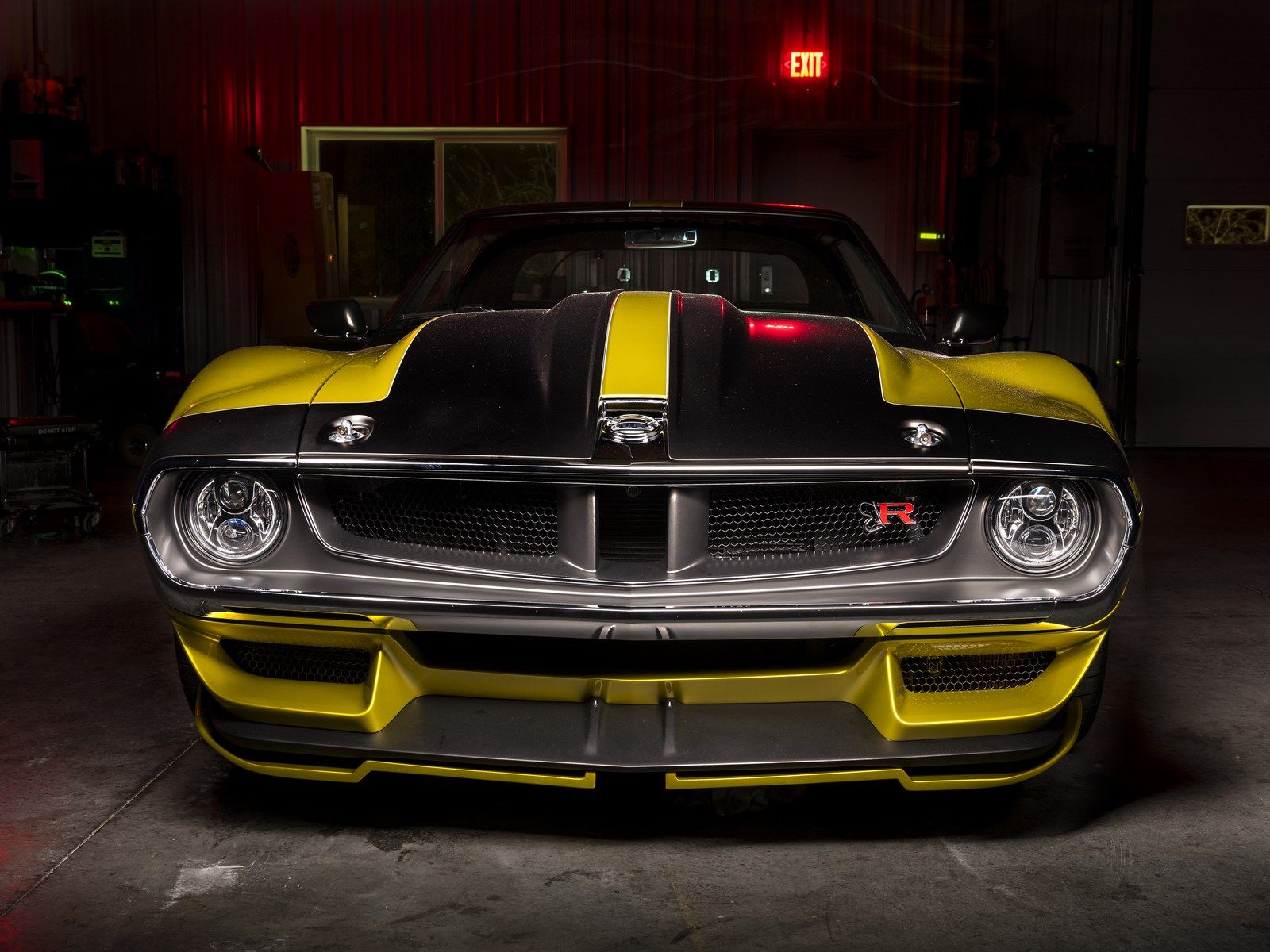 These are not the only changes, however. The Ringbrothers extended the Javelin's wheelbase and threw a set of 20-inch HRE wheels into the mix together with a Baer braking system. All in all, it took 12 months to get the car in this shape.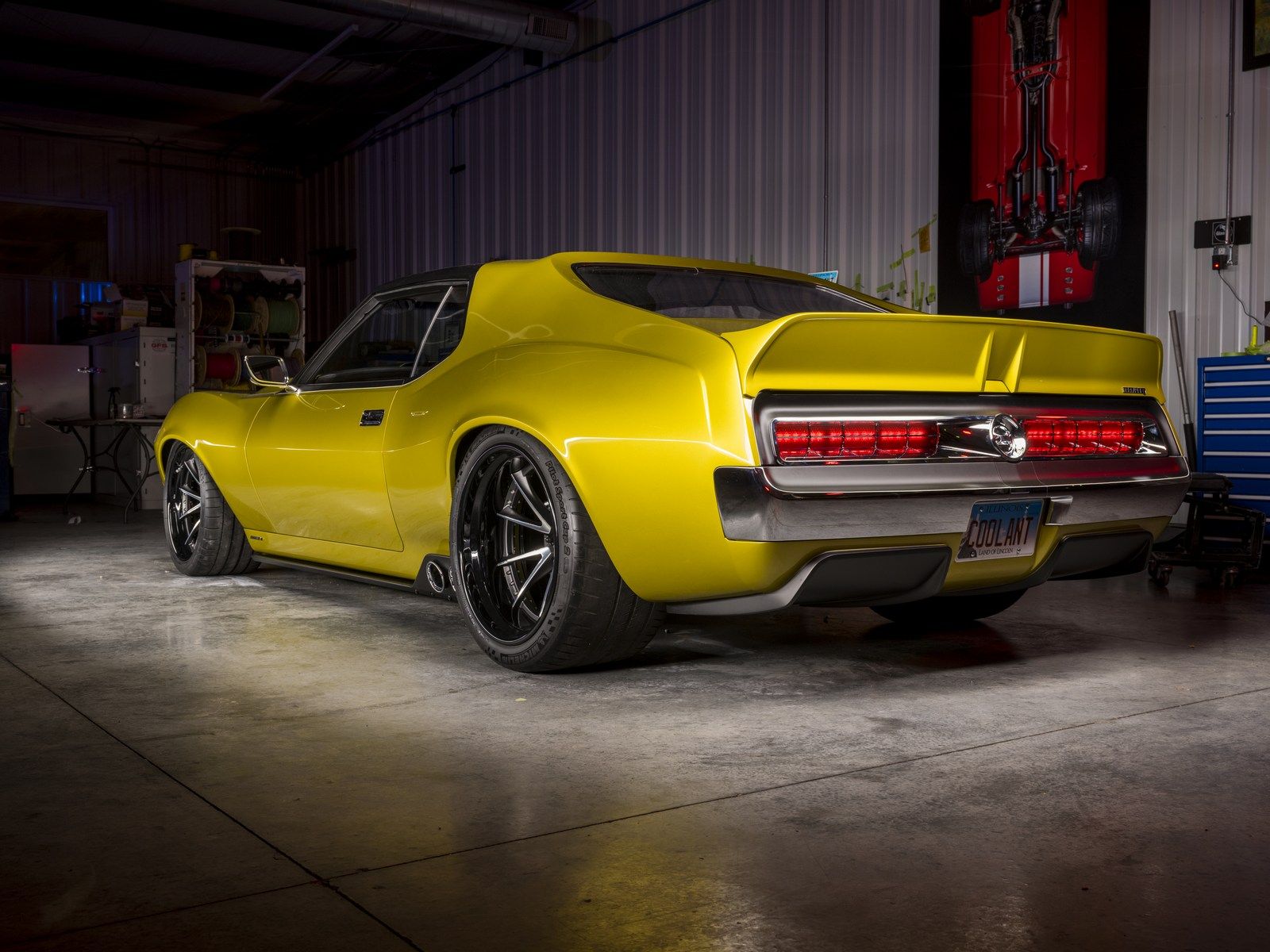 The steering is rack and pinion and the hydroformed front subframe comes from Detroit Speed. Oh, and the color hue is called Jalop Gold – quite fitting for a car that's described by the Ringbrothers as the most extreme they've ever built.
For the full Ringbrothers treatment, do check out the flawless Dodge Charger Defector.
Story references: FCAuthority