Not necessarily an easy guess, these ones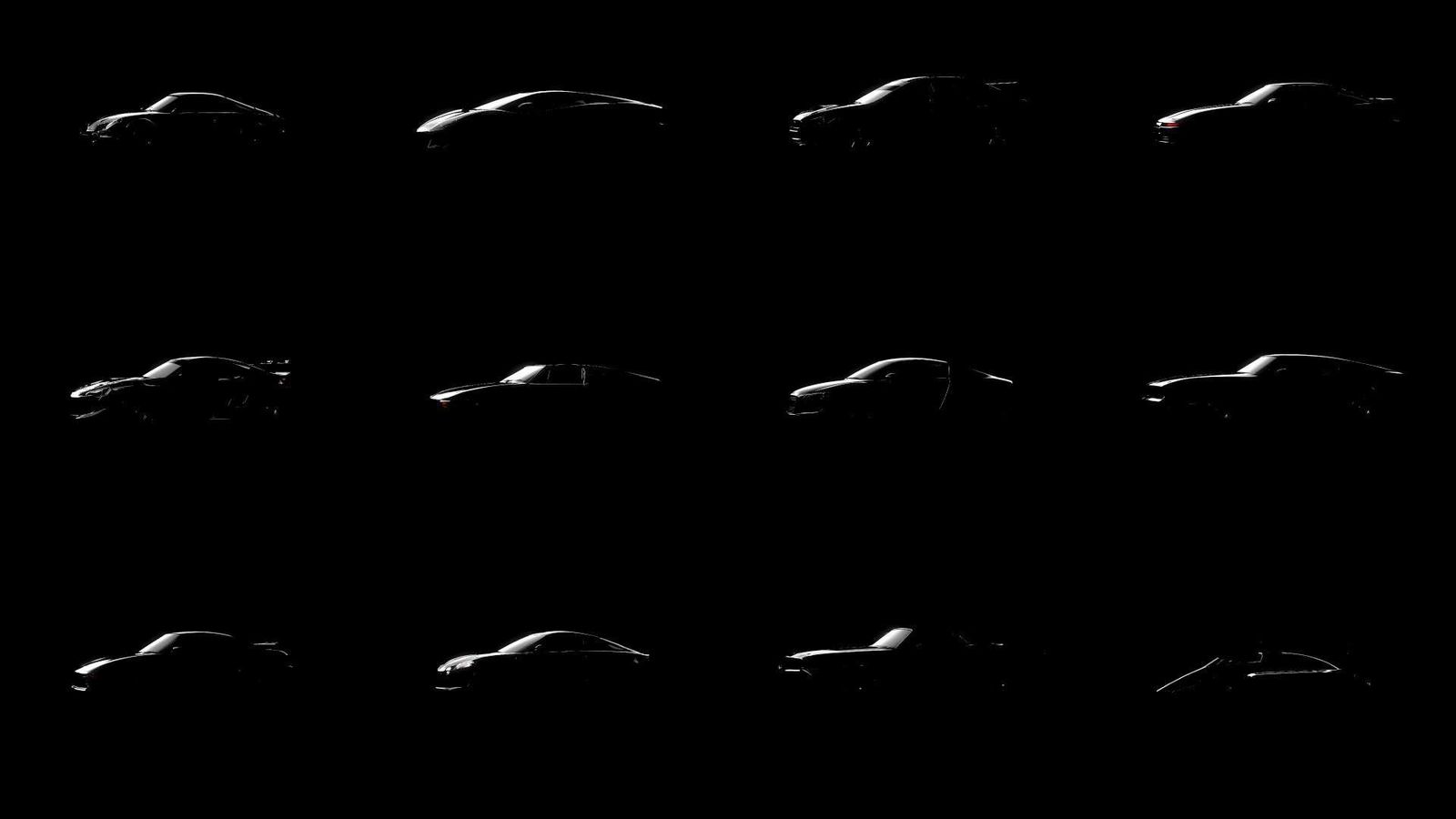 Back in November 2017, Polyphony Digital (PD) announced a series of updates (free of charge) for the Gran Turismo Sport summing around 50 vehicles. The first batch of cars arrived December 2017, followed in January by the second one. The third is on its way, as PD boss Kazunori Yamauchi just hinted us.
In a tweet posted on February 24 by Yamauchi the new entries are making their first appearance as shady silhouettes — and, to be honest, we have a hard time naming all of them.
The top row features the classic Alpine A110 (a car we loved to drive in the previous GT episode), Lamborghini Aventador, Subaru Impreza, and the third-gen Toyota Supra.
The middle row consists of a pumped-up Toyota GT86/Subaru BRZ, something that looks like a large European GT from the '70s (Lamborghini Uracco / DeTomaso Pantera), first-gen Audi R8 (aka "the better-looking one"), and a beefy Mustang (Mach1 / Boss 302).
The bottom row starts with something we like to think is a Toyota MR2 (although we're not sure) and continues with the all-new-Porsche-718-rival Alpine, Plymouth Cuda (or Chevrolet Camaro), and an open-wheel racer (LCC Rocket and Lotus-Renault 98T are the main suspects here).
We're also expecting new stuff regarding the tracks — in the previous large update we've got Monza but we still miss important names like Spa Francorchamps or Circuit de la Sarthe.