Hennessey Can Make Your Escalade Almost as Fast as a Porsche
The Big Caddy just received a proper dose of supercharging
Texas-based tuner Hennessey optimized the HPE800 package for the Cadillac Escalade's 6.2-liter V8, upping its output to 842 hp.
When seeing the leather-and-chrome-clad, flamboyant Escalade, the last thing you probably think about is how fast can it sprint. In its V8 guise, it doesn't do badly at all: a total of 420 horsepower is used to propel the 6,000 pounds worth of opulent SUV to 60 mph in 5.8 seconds. Hennessey thinks that Big Caddy can do better, though.
Hence the HPE800 package made its way under the Escalade, upgrading the 6.2-liter V8 engine up to 842 hp and 855 lb-ft of torque, mainly thanks to a high-flow 2.9-liter supercharger system running 10-psi boost pressure.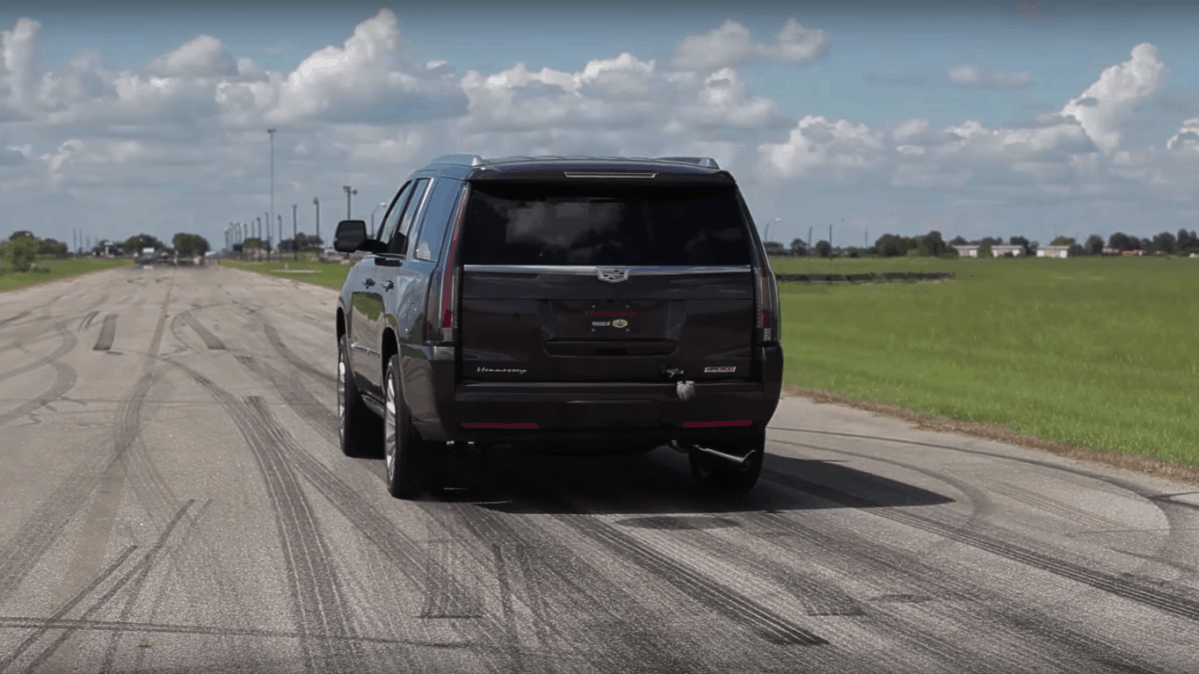 Consequently, the HPE800 Escalade can do 0-60 mph in just 3.9 seconds, just one-tenth of a second slower than a stock top-of-the-range Porsche Cayenne Turbo S. Hennessey claims it can cover the 1/4 mile in 12.3 seconds, at 112 mph.
But doubling a car's horsepower is not cheap, so you'll have to fork out a lot of dough if you want to make your Escalade as fast as it is opulent. You'll have to pay more than for the car itself: the full package (wheels, tires and brakes including) is $80,000 while a V8 Escalade is worth $73,000.
We'll let you come with $150k alternatives, guys.