Hennessey drag races three Trackhawks, makes 707 HP look slow
The American tuner compares the stock Jeep Grand Cherokee Trackhawk to its own offerings
American tuner Hennessey Performance is best known for its Venom hypercar, but also for the upgrade packages it offers for more down-to-Earth cars.
But this being the good old United States of America, down-to-Earth seems to start at around 700 HP when it comes to facts and figures.
Let me explain.
The Jeep Grand Cherokee Trackhawk isn't exactly down on power when it exits the factory gates in stock form, with a 6.2-liter V8 that churns out 707 horses and 875 Nm (645 lb-ft) of torque.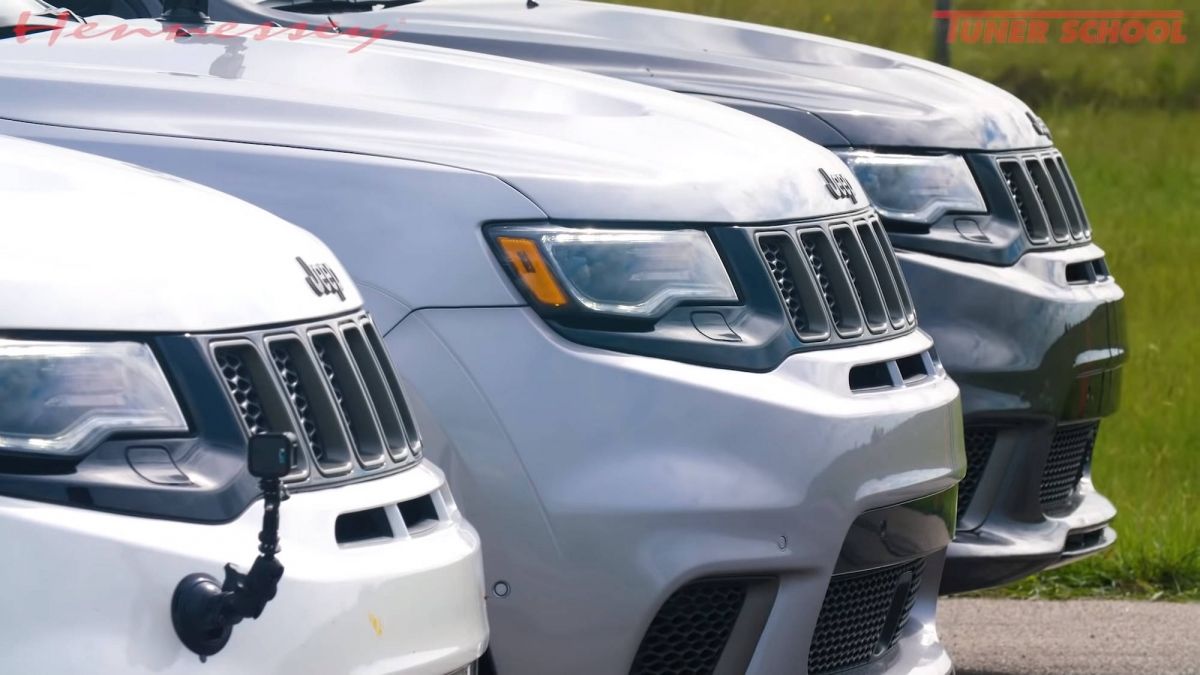 However, the folks over at Hennessey Performance think that everything can be improved, so they have the HPE850 and HPE1000 upgrade programs for the aforementioned SUV. And yes, the numbers give a hint about what they're all about.
The Trackhawk HPE850 comes with 852 hp, while the HPE1000 makes 1,012 hp from an upgraded supercharged V8.
To show the world what these numbers mean in the real world, Hennessey set up a drag race, which you can watch below.
READ MORE: 2018 Ford GT drag races Hennessey-imbued Jeep Trackhawk