We didn't expect anything else coming from Hennessey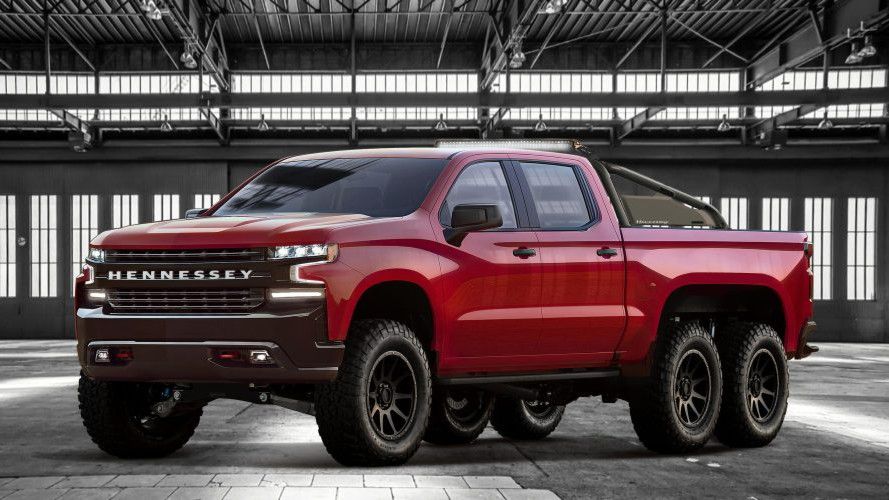 6×6 vehicles are a rarity but if tuners keep offering conversion kits that take regular trucks and turn them into such monsters, that might not be the case anymore.
Remember Hennessey's VelociRaptor 6×6? Well, apparently, it needed a counterpart based on a truck from Chevrolet's stable, and that counterpart came as the Hennessey Goliath 6×6.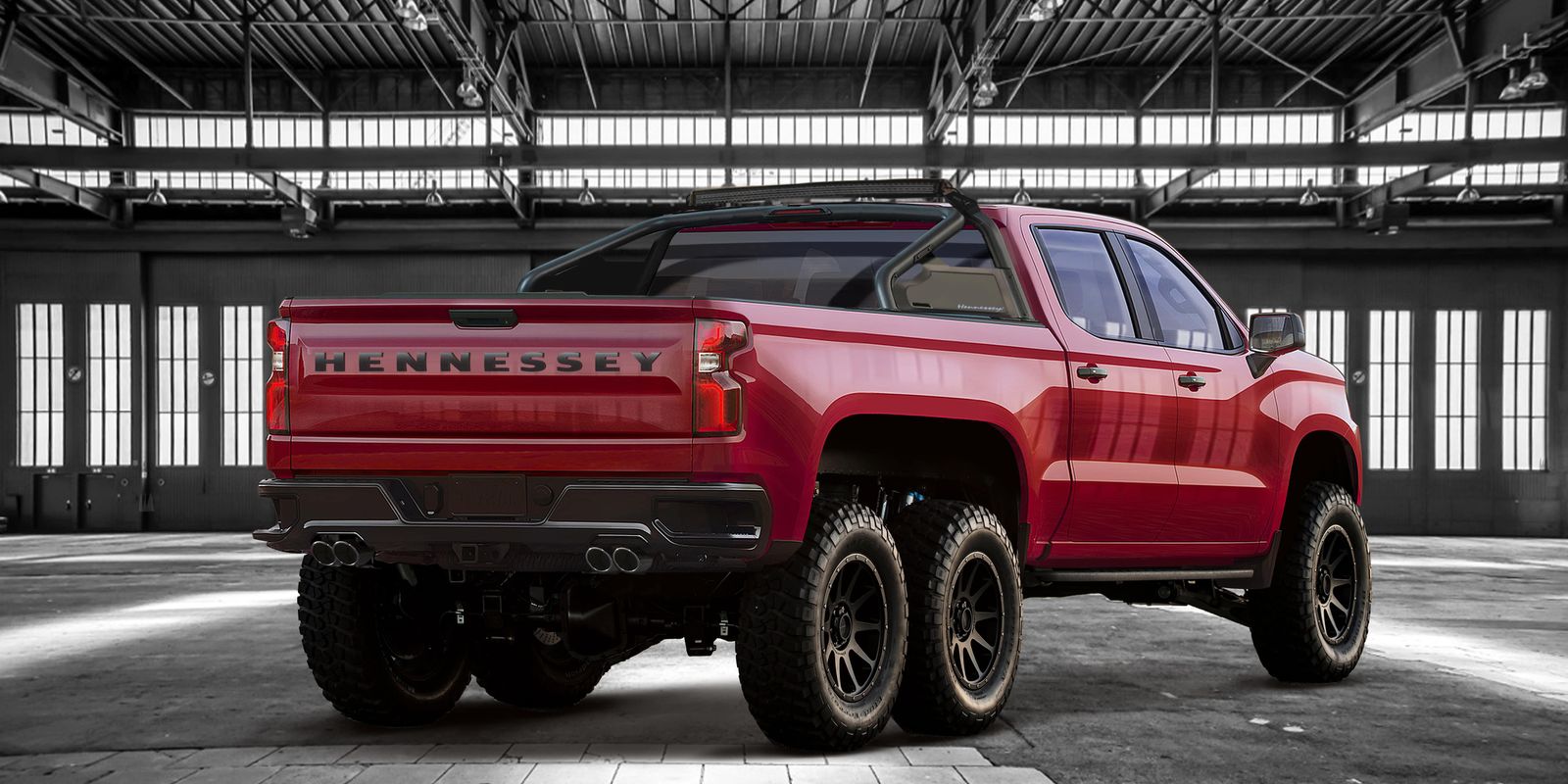 Essentially a 2019 Chevrolet Silverado Trail Boss truck, the Goliath 6×6 retains the 6.2-liter V8 but with a little bit of Hennessey magic in it – the HPE700 upgrade that uses a 2.9-liter supercharger with 7 psi of boost.
The result involves 705 hp at 6,200 rpm and 675 lb-ft of torque at 4,200 rpm, with 0-60 mph sprint times "expected to be in the mid 4-second range." That's mighty quick, considering the added weight of the 6×6 conversion kit.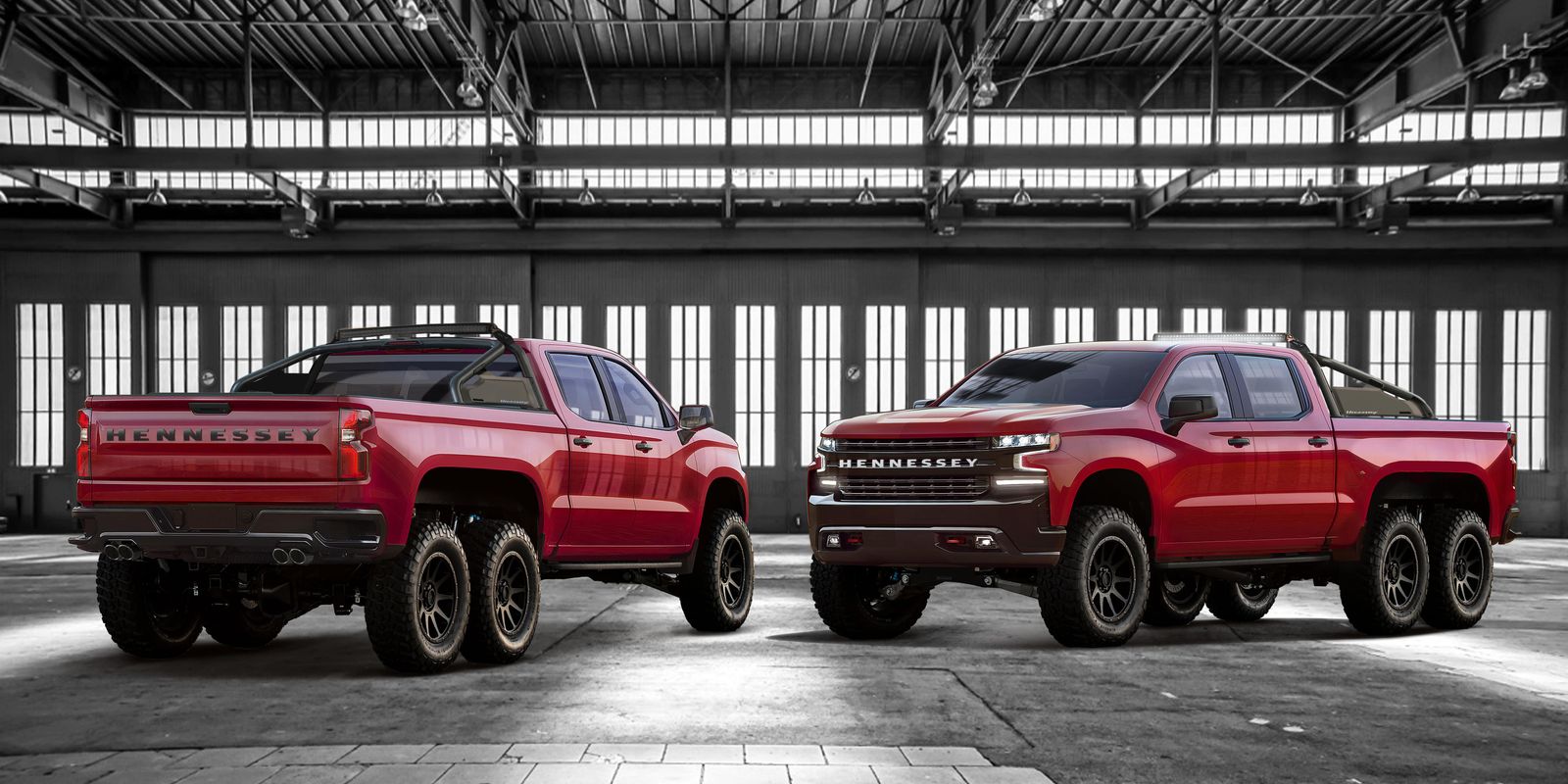 Speaking of which, the conversion adds an additional axle, wheels, tires (BFGoodrich 37-inch off-road ones) and brakes – duh – but also a new rear suspension setup, a custom truck bed as well as an eight-inch lift kit.
Hennessey is asking $375,000 for the Goliath 6×6. The price includes the base 2019 Chevy Silverado pickup truck, but customers can go even further and opt for the 808 hp motor upgrade, Brembo brakes, and a custom cabin.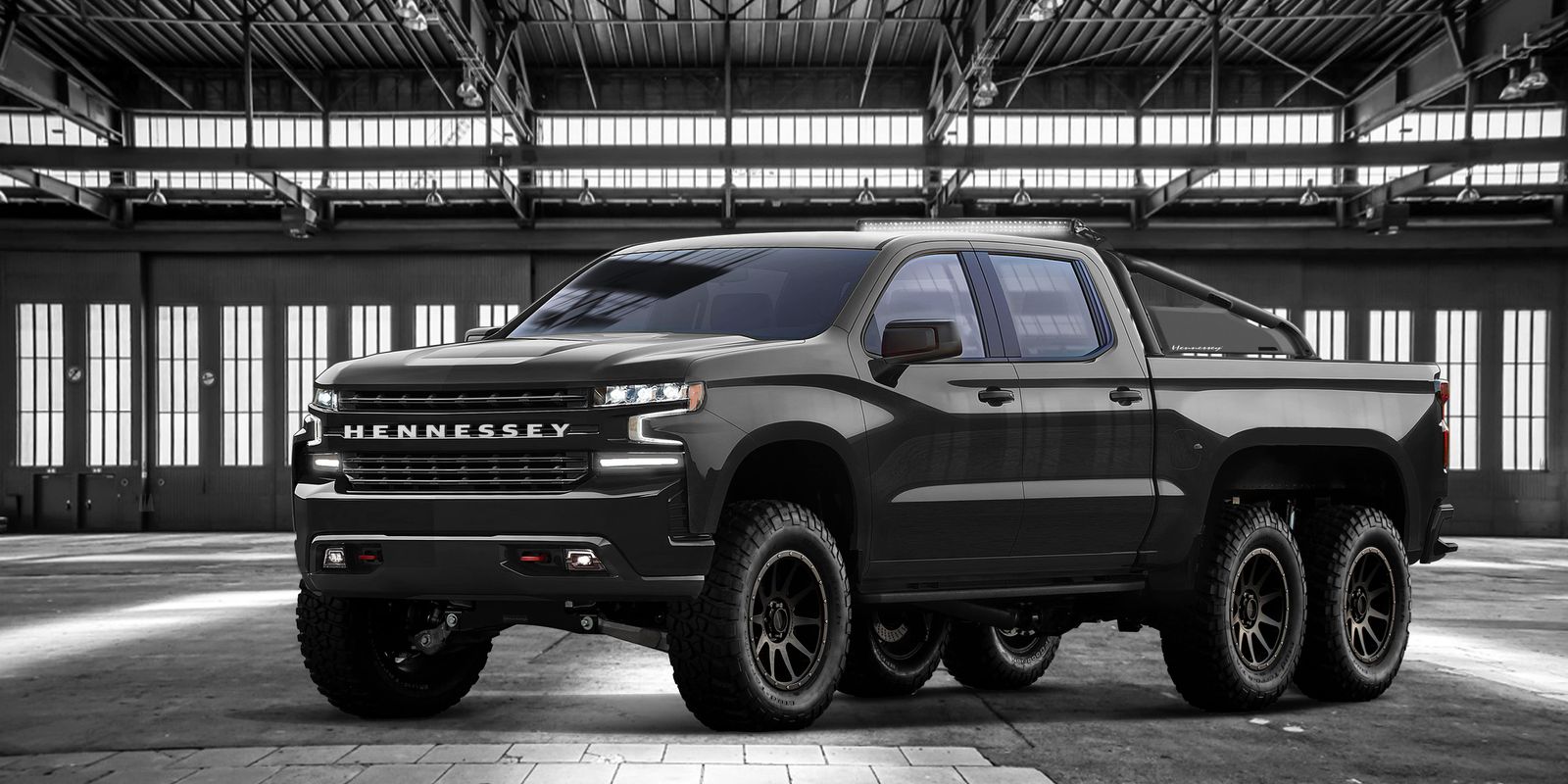 We're also told that Hennessey is building just 24 units, but they'll gladly ship them to international markets. Are you hearing this, dear sheikhs?
SEE MORE: These are the best-selling US cars and trucks in 2018