… just to show you how much faster they get after the HPE program has been involved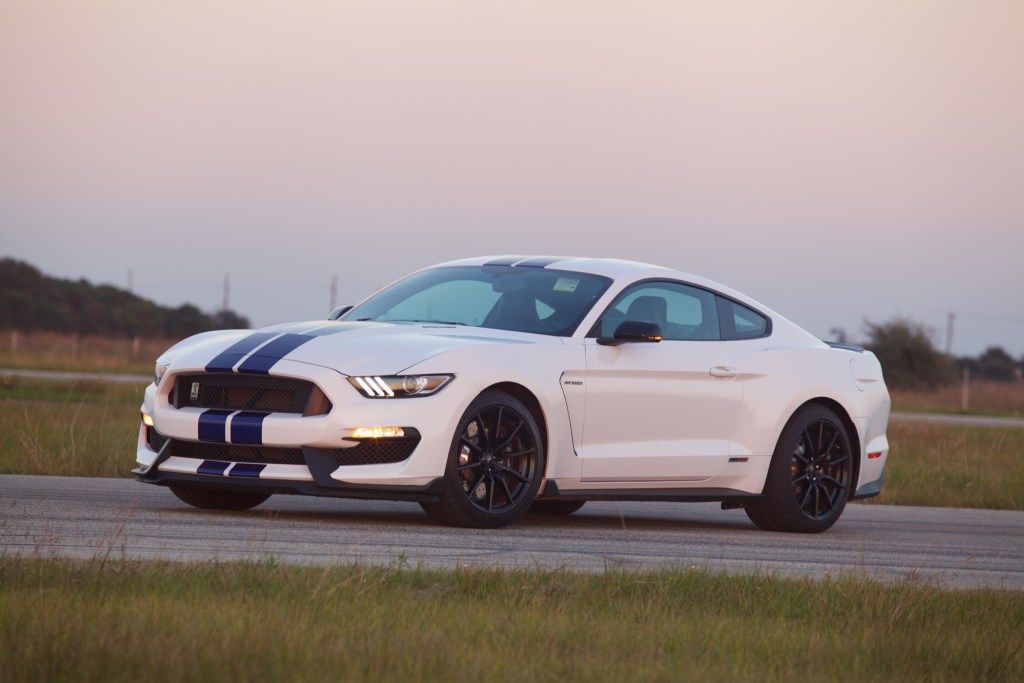 Although the GT350 is not just the quarter-mile machine Mustangs are renowned for, this doesn't mean it can't get faster, right? Probably that's what Hennessey Performance is thinking too, hence the doping proposals for the already-on-steroids GT350 and its even-more-focused sibling, GT350R.
The HPE800 Supercharged Upgrade brings the GT350 to 808 horsepower (at 7,800 rpm) and 657 pound-foot of torque, thanks to a 2.9-liter supercharger system, use of aluminum pistons, carbon fiber high flow air induction, upgraded fuel injectors and pump system and some proper badging. Seriously now, this power pack is heavy stuff. In full throttle, it will reach 60 mph in just 3.3 seconds, and can cross the 1/4 mile line after 10.8 seconds, at 133 mph.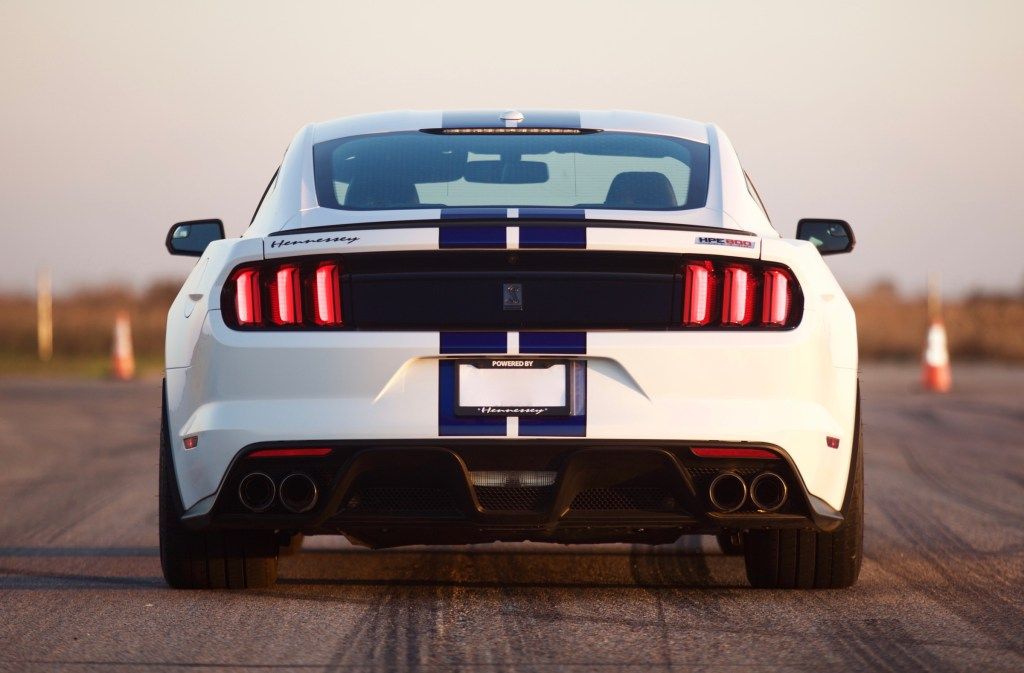 Hennessey loves to make things going fast – their Venom GT holds The Fastest Convertible in the World title, while a 2015 Mustang passed the 200 mph mark thanks to the HPE750 package.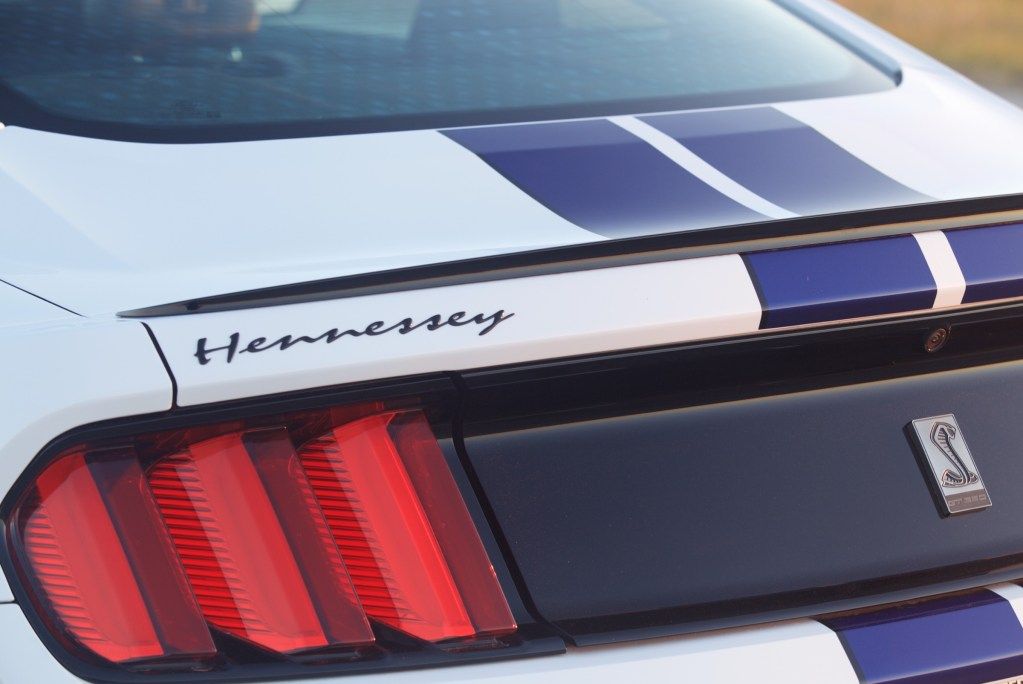 Until we see an unleashed GT350R HPE800, let's take a look at how a stock GT350R moves under full throttle.