Hennessey Pits Camaro ZL1 Against Z06 Corvette In Quarter-Mile Run
They are both stock, they have the same power output; it's going to be tight
For those who haven't heard about Hennessey Performance Engineering (HPE), here's a short brief: they are "making fast cars faster since 1991". Loving so much what it does, HPE has created the fastest (convertible) car in the world.
Before the modifying process begins, Mr. Hennessey sometimes tests the stock car's performance. And, if the timing is good, he also makes comparison runs.
In the video you're going to see, it's all about V8 muscle: a 2017 Camaro ZL1 meets its Corvette Z06 sibling. Although a run in which any of these two were pitted against a Dodge Challenger Hellcat would have been better, this will also do.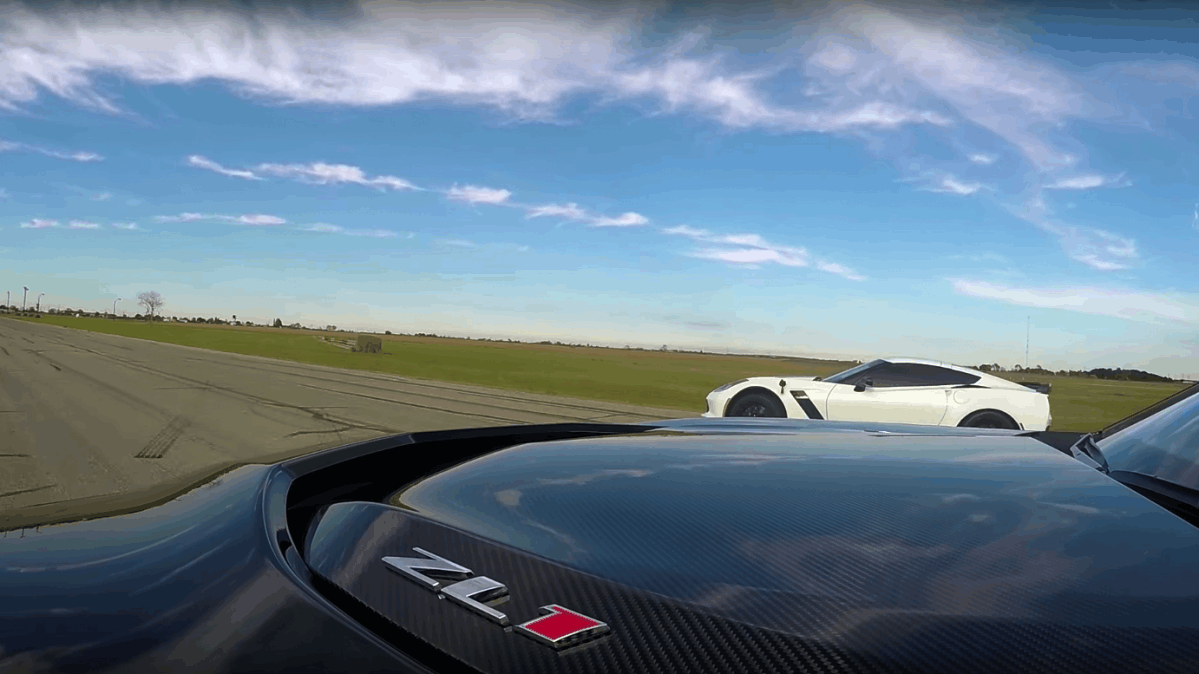 Both the ZL1 and the Z06 are using a supercharged 6.2-liter V8 unit, boasting the same amount of horsepower (650 hp) and torque (650 lb-ft). There are some big differences, though. The ZL1's V8 is mated to a six-speed manual while the Z06 works with a seven-speed manual. The weight plays an important role too, as the Corvette is some 360 pounds lighter than the Camaro.
There are other features (like the aero, for example) that would create a bigger differentiation between the two on a circuit (or in a drag race longer than a quarter-mile). Here's hoping we're going to see a video with these two American muscle cars after Hennessey is done with the upgrades.