Hennessey Retires the Venom GT with "Final Edition" Model
Production of the world's fastest car has come to an end
Hennessey Performance has built the final example of the Venom GT, America's 270 mph (435 km/h) supercar.
Called the Venom GT Final Edition, the anniversary model is a hardtop that sports a unique "glacier blue" paint with white stripes, and features the same twin-turbo 7.0-liter V8 engine that makes 1,451 hp.
It is only the fourteenth Venom GT ever built, and it has already been sold for $1.2 million. Since 2010, Hennessey Performance has produced twelve road-going Venom GTs and one prototype. The first six street-legal units were all hardtops, and the final six were roadsters.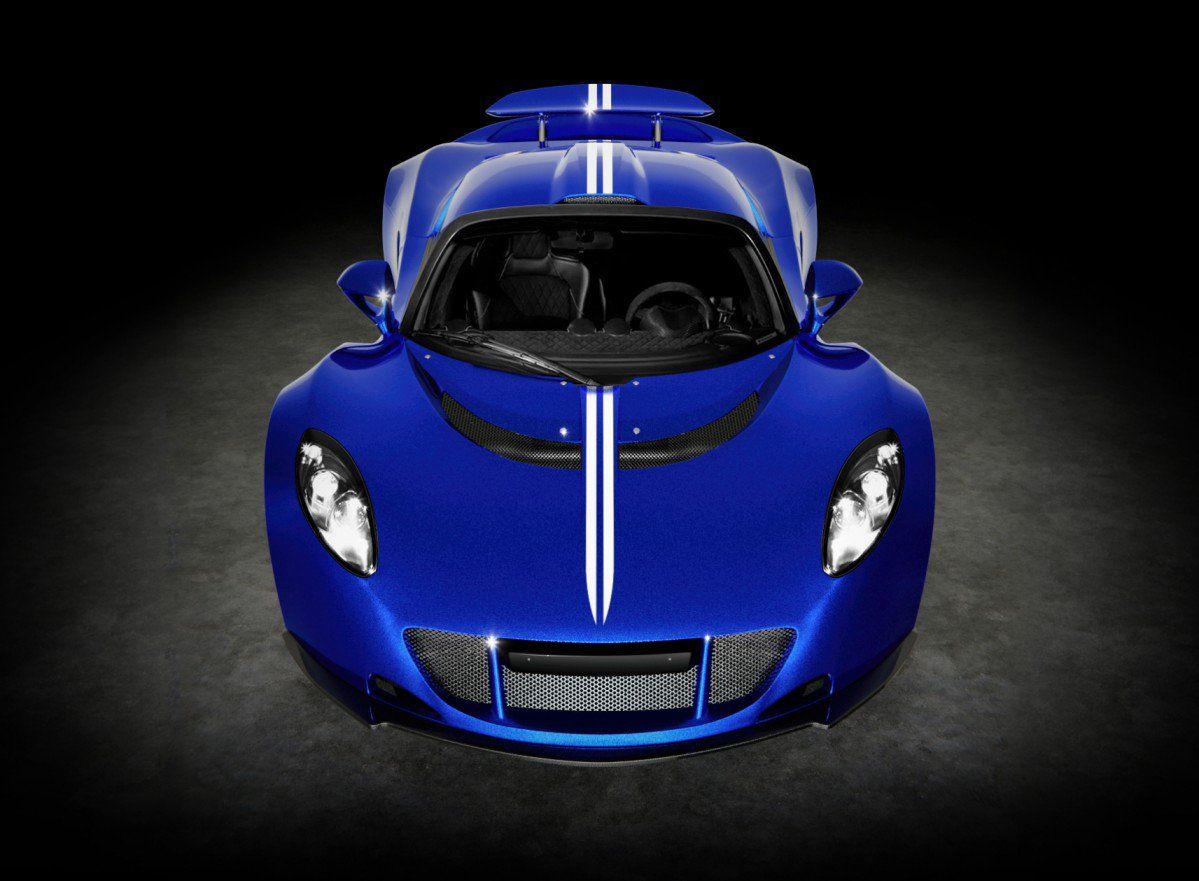 During the Venom GT's life cycle, power grew from 1,000 hp to a mind-boggling 1,451 hp, which made the Lotus Exige-based supercar the fastest in the world. The low curb weight of 2,743 lb (1,244 kg) allowed the Venom GT to become the first supercar to attain and exceed the power-to-weight ratio of one to one.
That's why the Venom GT set several speed records, including for the world's fastest two-seat sports car (270.4 mph/435 km/h), the world's fastest open-top vehicle (265.6 mph/427 km/h), and the world's fastest two-seat sports car from 0-300 km/h (13.61 seconds).
"It was always my dream to build the fastest car, and we did just that. Our Venom GT retires as one of the fastest cars on the planet along with being one of the most exclusive."
John Hennessey, company founder & CEO
That is not the end of Hennessey Performance's quest to build absurdly fast cars, though. The company will introduce a follow-up to the Venom GT, the Venom F5, later this year.