Hennessey trolls Dodge's Demon with 1000 HP Camaro ZL1 dubbed The Exorcist
Nicely done, Hennessey
The much-awaited and heavily-teased 2018 Dodge Challenger SRT Demon is up for a helluva (pun intended) welcome party courtesy of Hennessey and The Exorcist.
Originally a 2017 Chevy Camaro ZL1 fitted with Hennessey's HPE1000 performance kit, The Exorcist is, according to the tuner's own words, "built to cast out the demon."
[Photo:38737]
For that to happen, the LT4 V8 was blessed with 1,000 hp and 966 lb-ft of twist attainable through a set of mods that included a larger supercharger and custom engine management settings.
Summoning the Holy Ghost can be done via a six-speed manual gearbox as well as through the new 10-speed auto.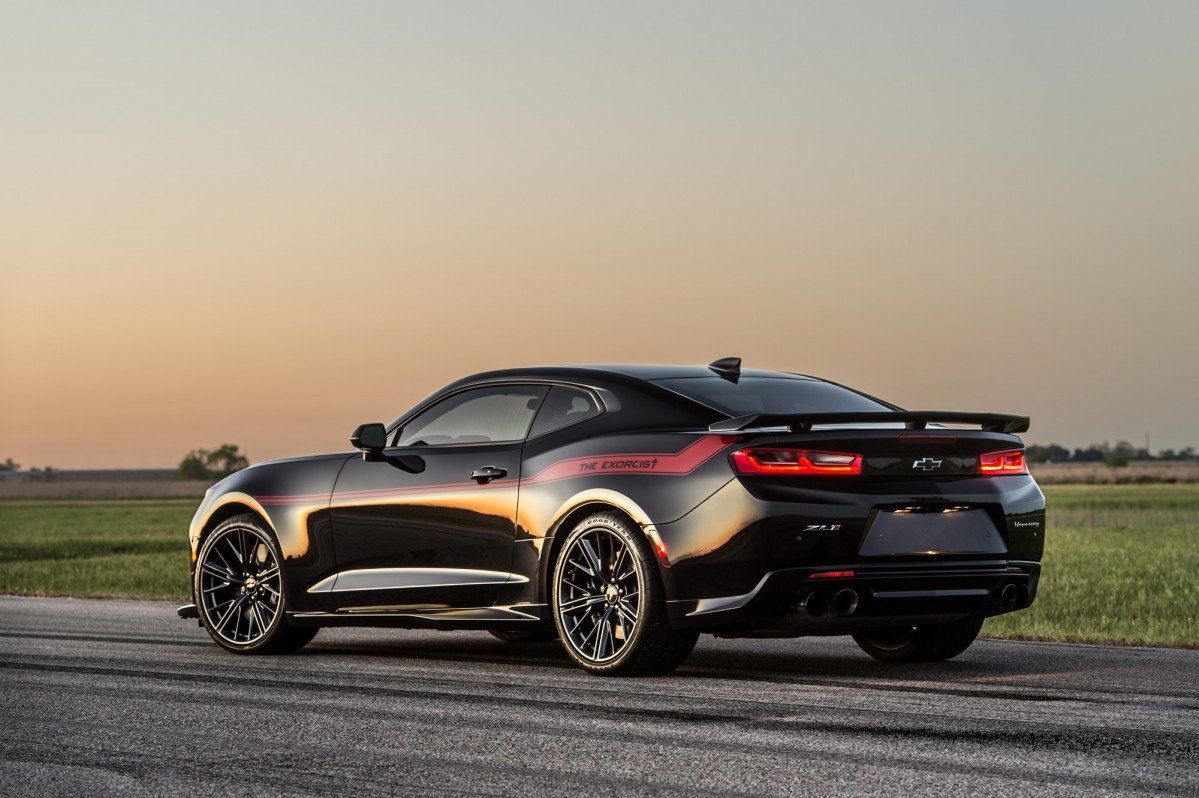 As if the name trolling wasn't enough, Hennessey says The Exorcist wears rear drag radial tires and runs the quarter mile in under 10 seconds.
Now, let's talk figures. Camaro ZL1 owners can send in their vehicle for conversion, but The Exorcist can also be had as a turnkey car - for that, Hennessey will charge you $55,000.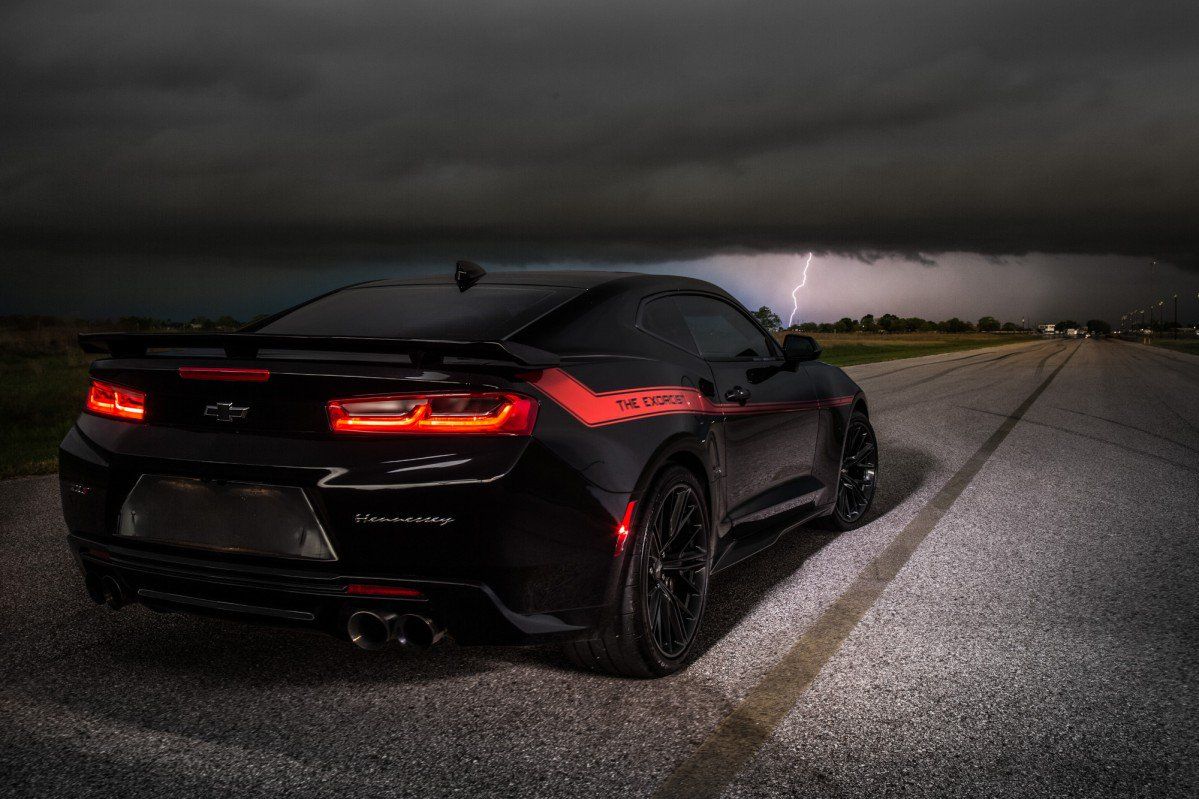 Mind that automatic versions need extra gearbox upgrades that require a further payment of $9,950.
An optional drag pack is also available for $8,995. It includes 20-inch wheels wrapped in 315/30-20 Nitto drag radial tires, a drive shaft upgrade, floor jack and tool kit.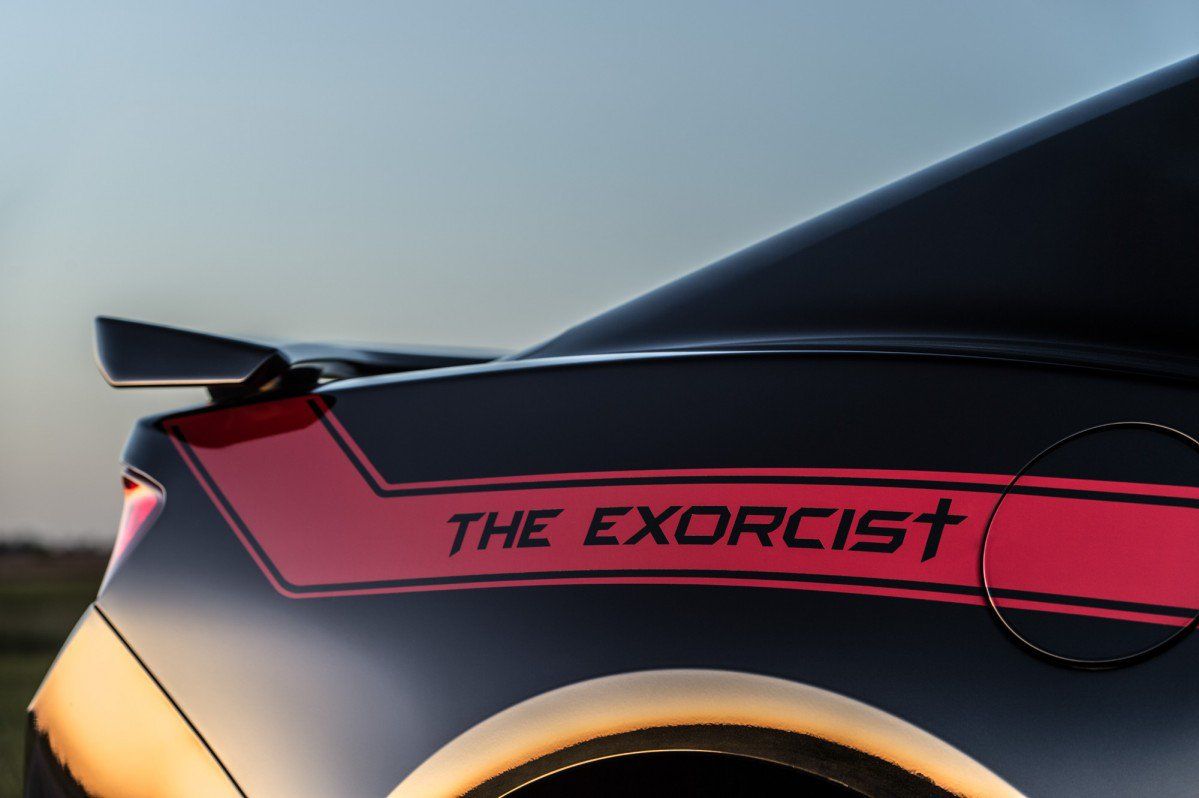 Even more, the road race pack adds 20-inch Hennessey wheels and Michelin Pilot Sport Cup 2 tires for $$6,995.
We guess salvation comes with a hefty price.