Hennessey-tuned Jeep Grand Cherokee Trackhawk breaks 1,000-hp barrier
And becomes quicker than most supercars in the process
Hennessey Performance and excessive power go hand in hand, and the American tuner just couldn't ignore Jeep's mental Grand Cherokee Trackhawk. With 707 hp and 650 lb-ft (881 Nm) of torque from a supercharged 6.2-liter V8, the Trackhawk hardly needs more power.
And yet, Hennessey is here to provide it with more muscle for those people who need to brag about driving a 1,000-hp SUV.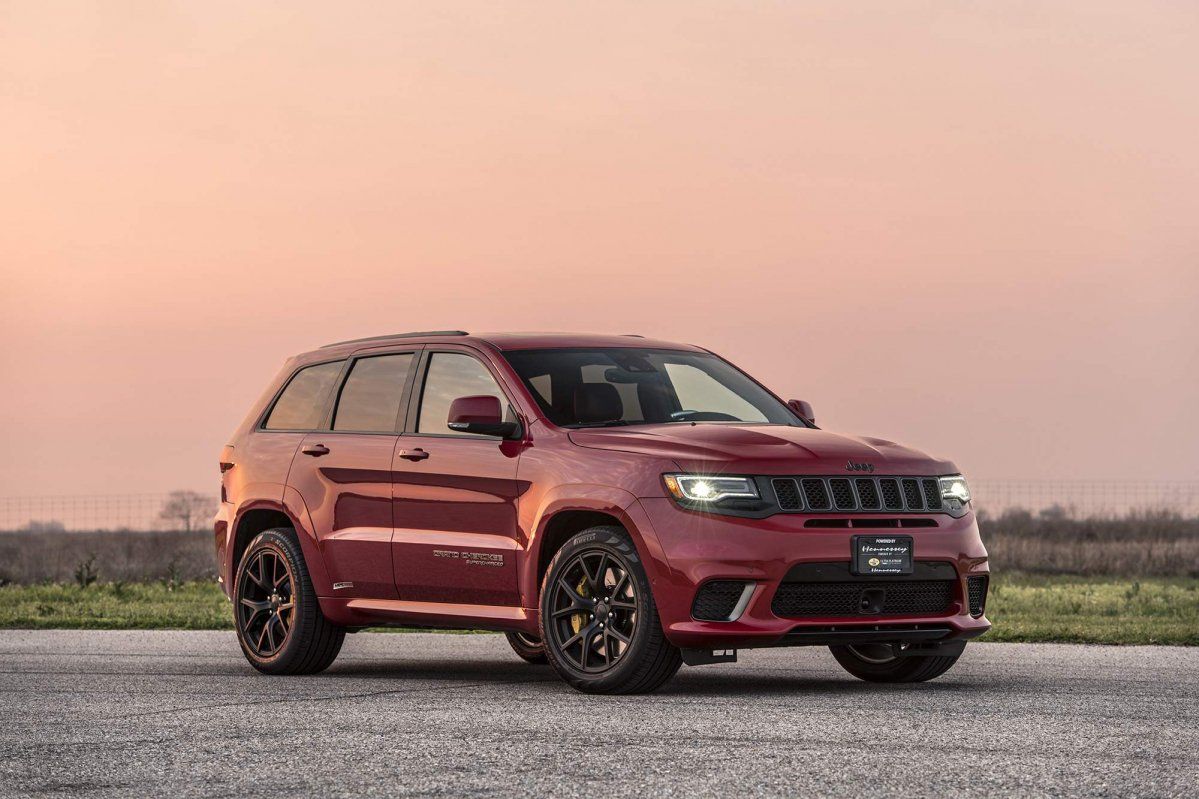 Yes, ladies and gentlemen, Hennessey's HPE1000 upgrade takes the Trackhawk to an incredible 1,012 hp at 6,500 rpm and 969 lb-ft (1,312 Nm) of torque at 4,200 rpm. As a result, the Trackhawk HPE1000 catapults from 0 to 60 mph (0-96 km/h) in 2.8 seconds and covers the quarter-mile from a standing start in 10.5 seconds at 133 mph (214 km/h). Hennessey says these astounding numbers can be achieved with the SUV running on drag radial rear tires.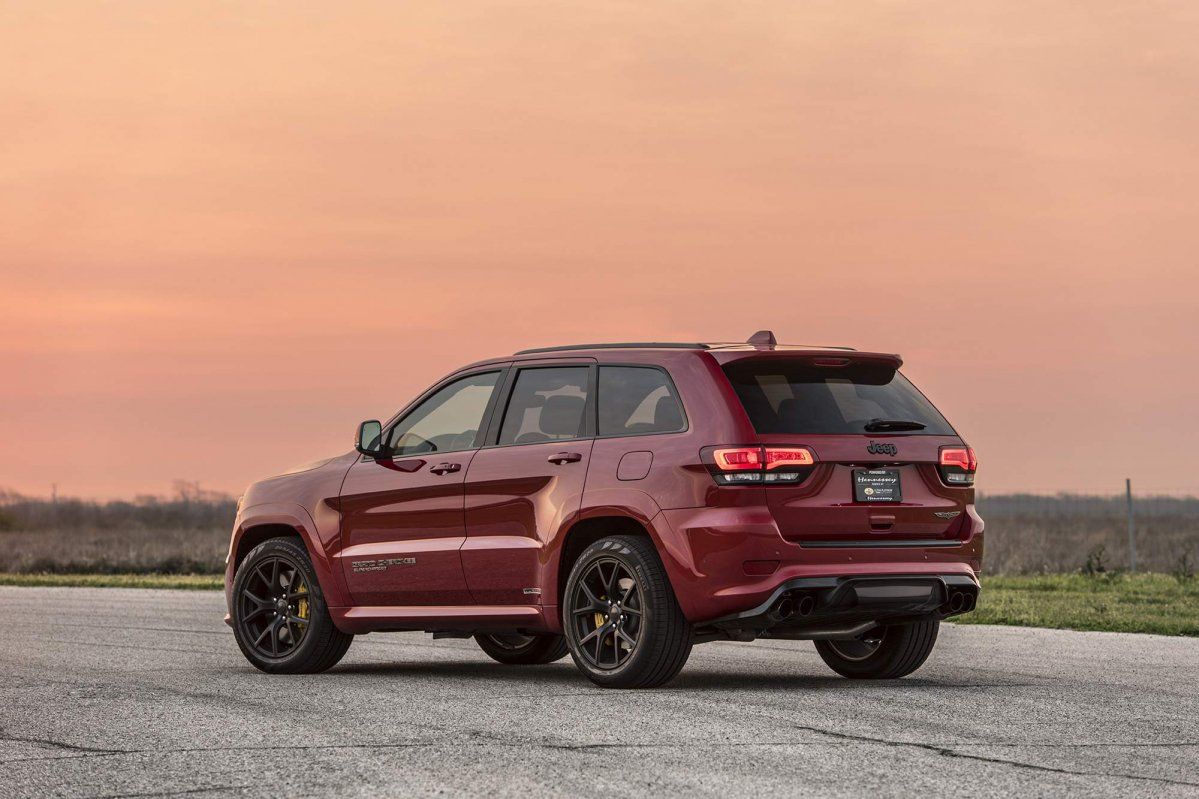 Expect a lot of drag race videos with the Hennessey Jeep Grand Cherokee Trackhawk HPE1000, but until then let us tell you what the upgrades are. The Hellcat engine gets a 4.5-liter Supercharger system producing 14 psi of boost, a high-flow supercharger bypass valve, stainless steel long tube headers, upgraded high-flow fuel injectors, HPE engine management upgrade and chassis dyno calibration, boost-a-pump fuel pump upgrade, and a high-flow air induction system.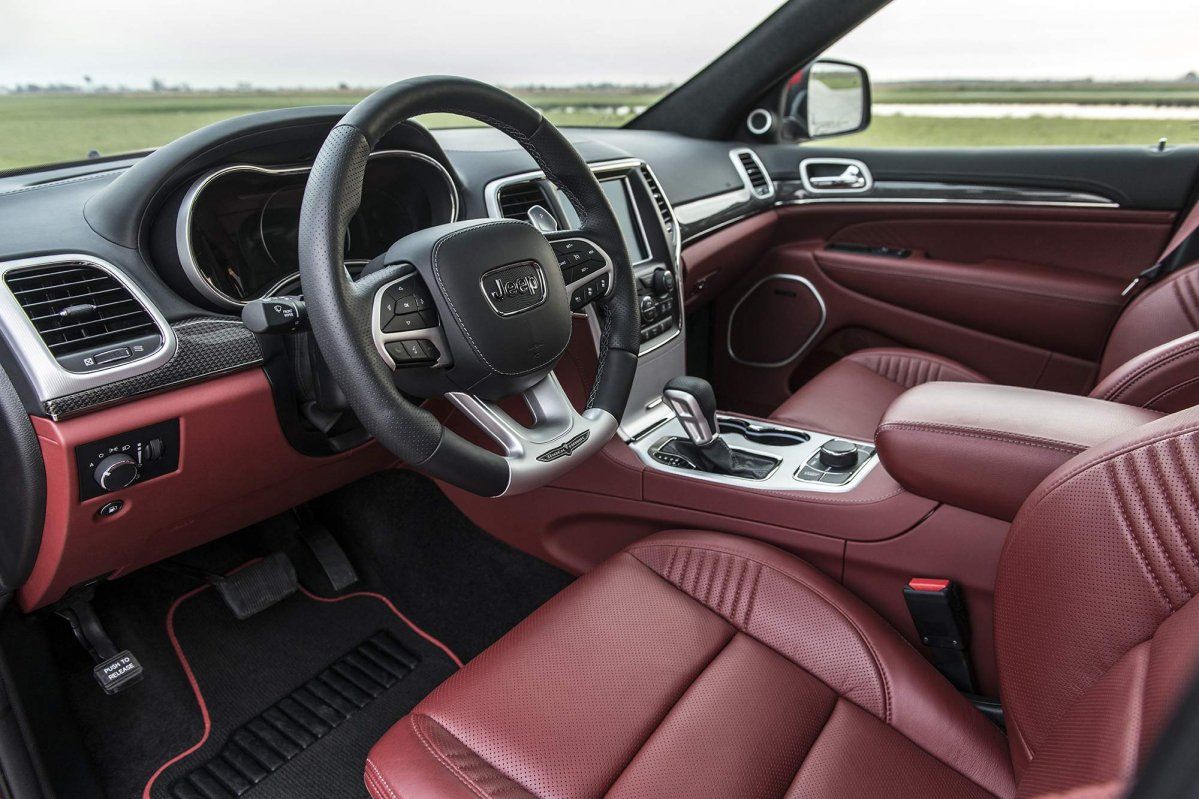 You'll be able to spot a Trackhawk HPE1000 on the street thanks to many Hennessey and HPE1000 badges on the outside and inside of the car, as well as the "Powered by Hennessey" premium floor mats.
The HPE1000 upgrade is available for 2018 Jeep Grand Cherokee Trackhawk models. Hennessey will road test each vehicle for up to 200 miles (322 km) and will hand each owner a before and after dyno graph report showing power and torque measured at the rear wheels.
If you don't really need 1,012 hp, Hennessey also offers the HPE850 upgrade for the Trackhawk. Check out the following video to see how it performs on the dyno.
READ MORE: Hennessey also offers the HPE1000 power upgrade for the Dodge Challenger Hellcat