Now that's a proper VelociRaptor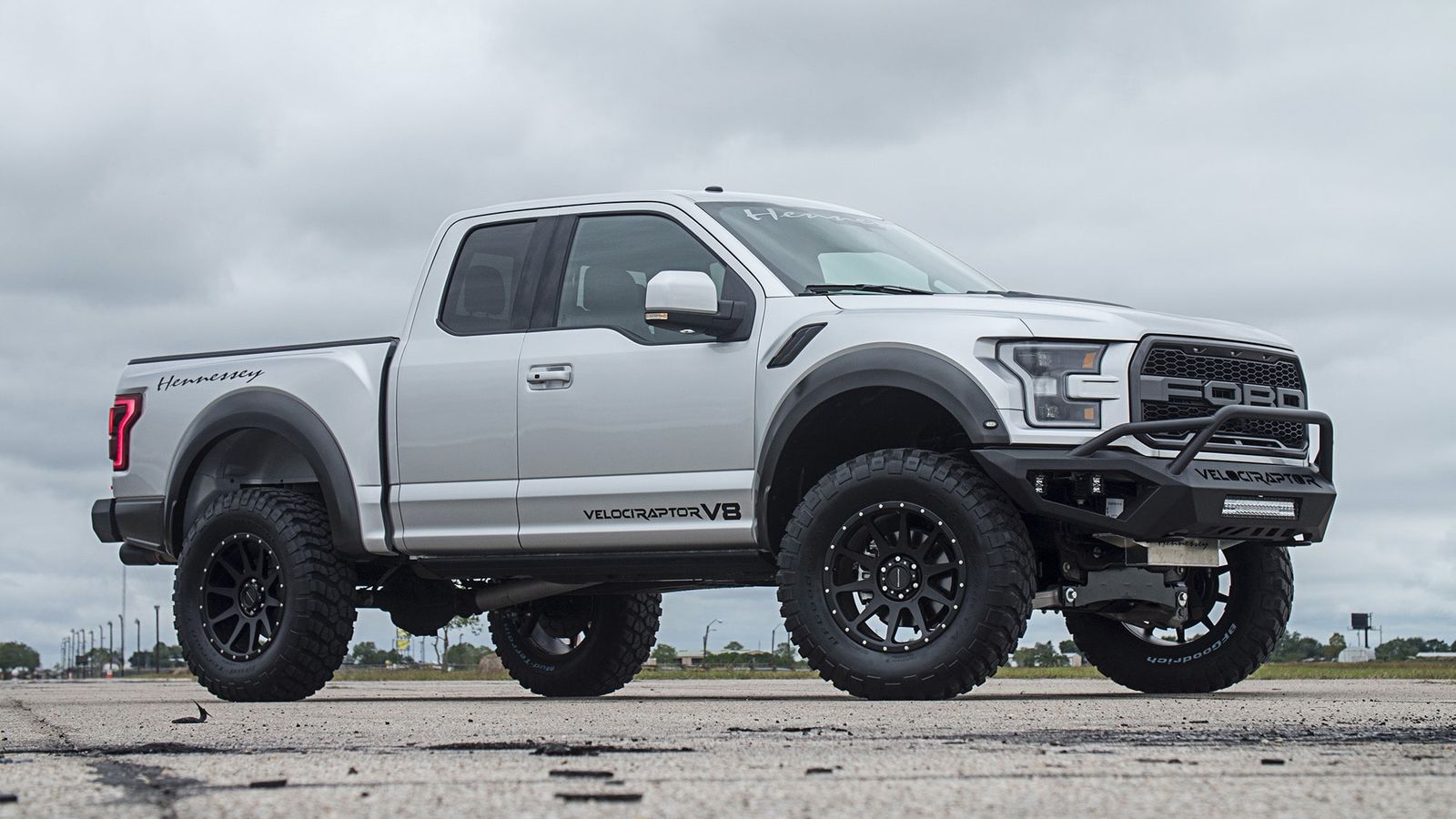 Many eyebrows were raised when Ford decided to use a twin-turbo V6 EcoBoost engine as beating heart for the F-150 Raptor. But Hennessey just fixed that.
The Texan tuner says that Raptor customers didn't necessarily want more power (after all, the V6 churns out 450 hp) but a proper V8 instead of any other engine configuration. Hence, its latest offering: the 2019 Hennessey VelociRaptor V8.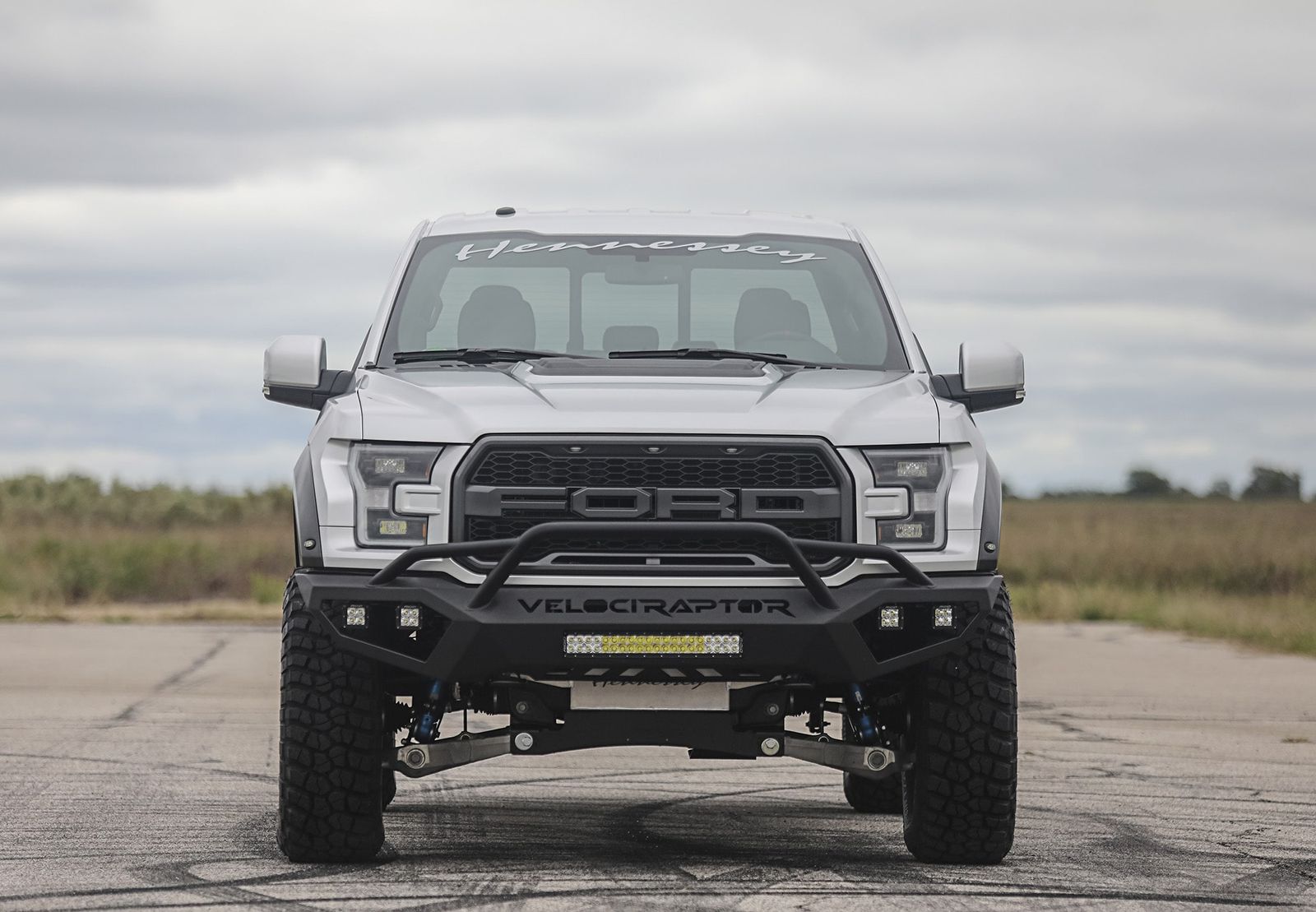 Right, here's what you need to know about the vee-eight replacing the vee-six. Hennessey says it's a specially built Ford 5-liter V8 that embraced the HPE supercharging gift (with 7 psi of boost pressure) which helps it to deliver 758 hp.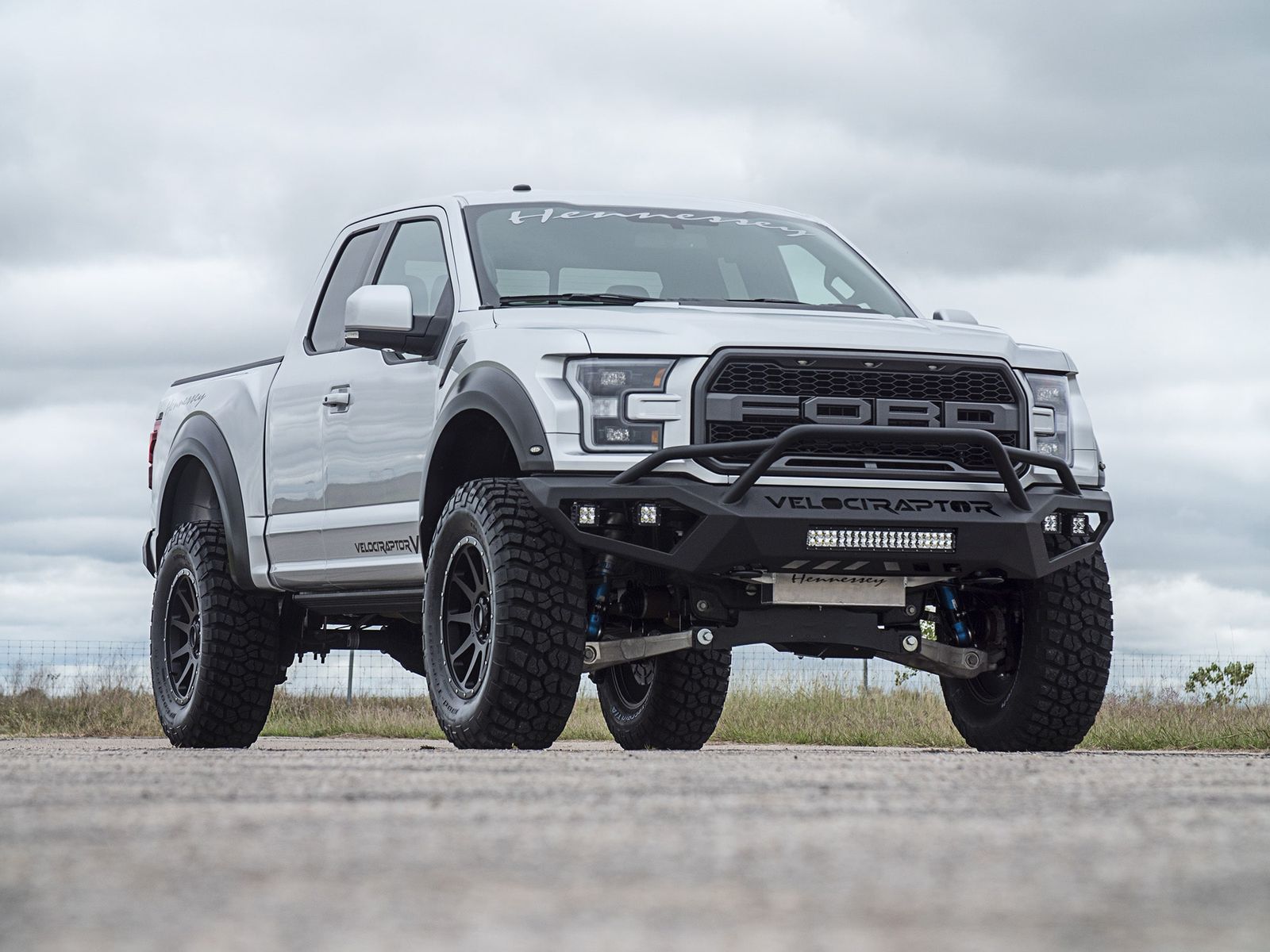 Connected to it is Ford's 10-speed automatic gearbox and we're told the duo permits the VelociRaptor V8 to blast the 0-60 mph (96 km/h) interval in 4.1 seconds. It can also pull its own weight on the drag strip, where Hennessey estimates it will clear the 1/4 mile in 12.2 seconds @ 115 mph. Not bad.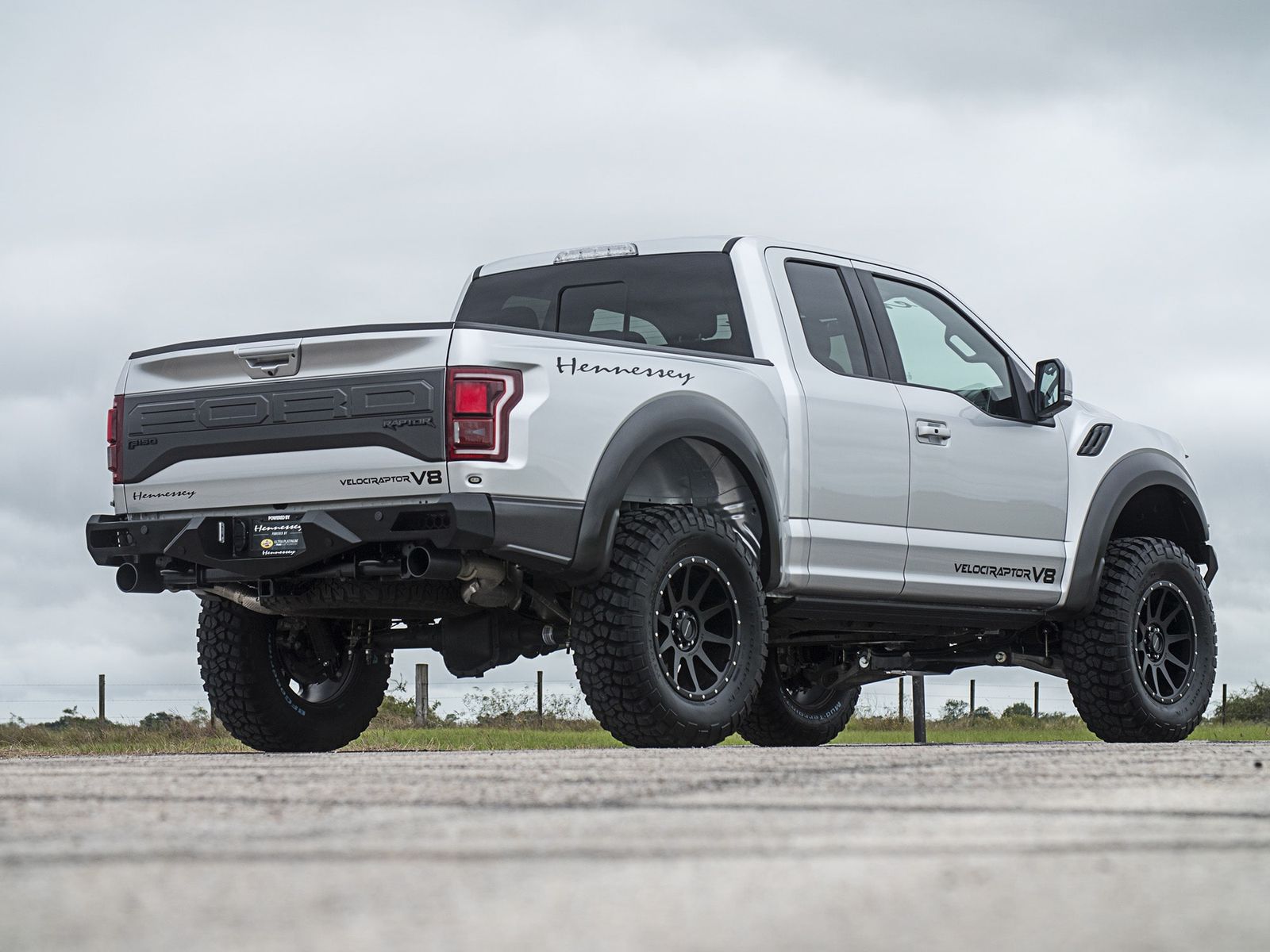 Completing the list of goodies are the likes of VelociRaptor bumpers, LED headlights, Stage 2 off-road suspension that adds six extra inches of ground clearance, and 20-inch Hennessey alloy wheels.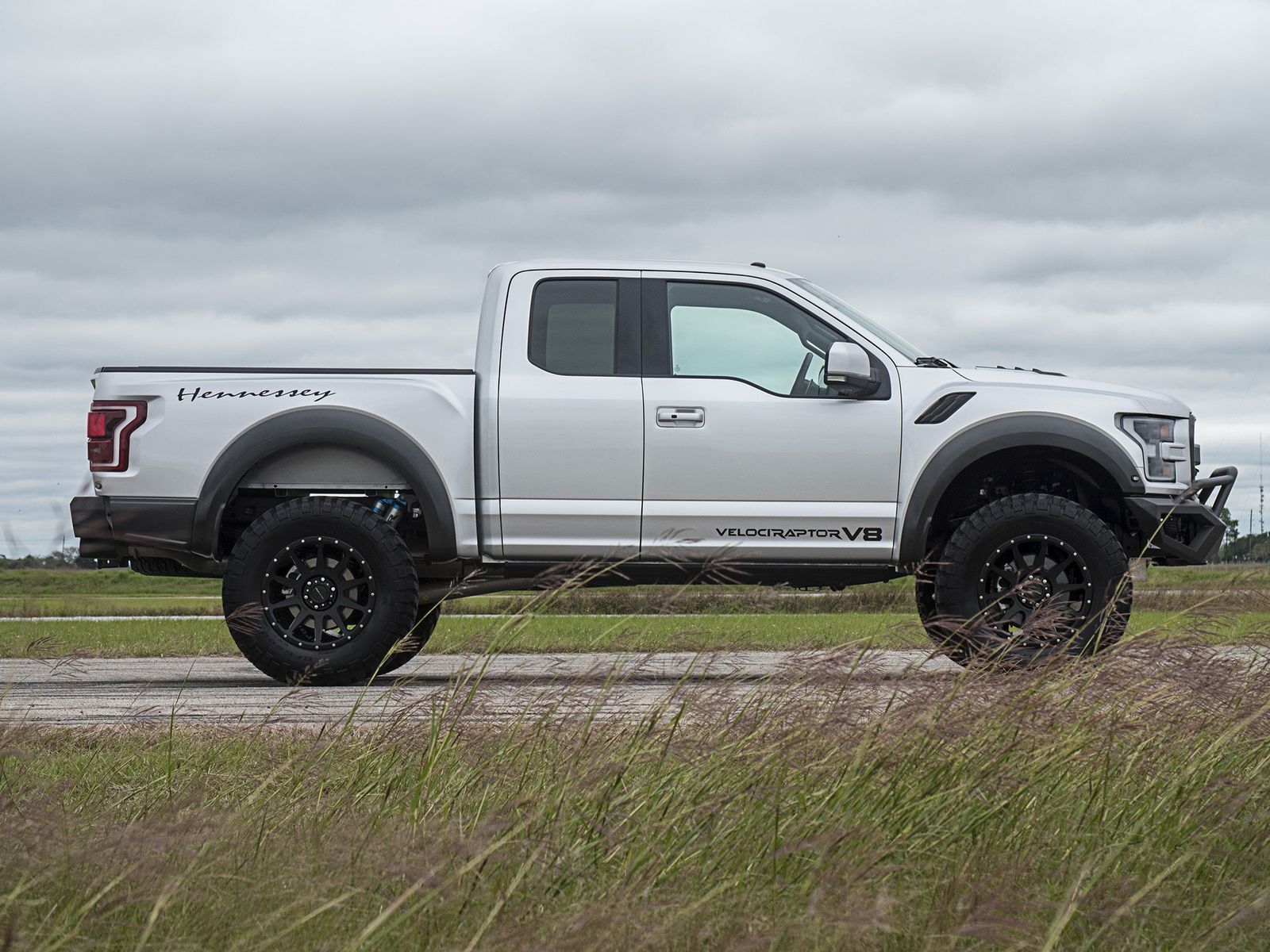 Hennessey will charge you $147,950 for a VelociRaptor V8 and they'll gladly provide the base vehicle, which is the 2019 Ford F-150 Raptor truck. Move quickly, though, as just 100 units will be built.
SEE MORE: Watch the rad Hennessey Jeep Trackhawk set 1/4 mile world record