Are there any road legal vehicles that scream "get out of my way" louder than it?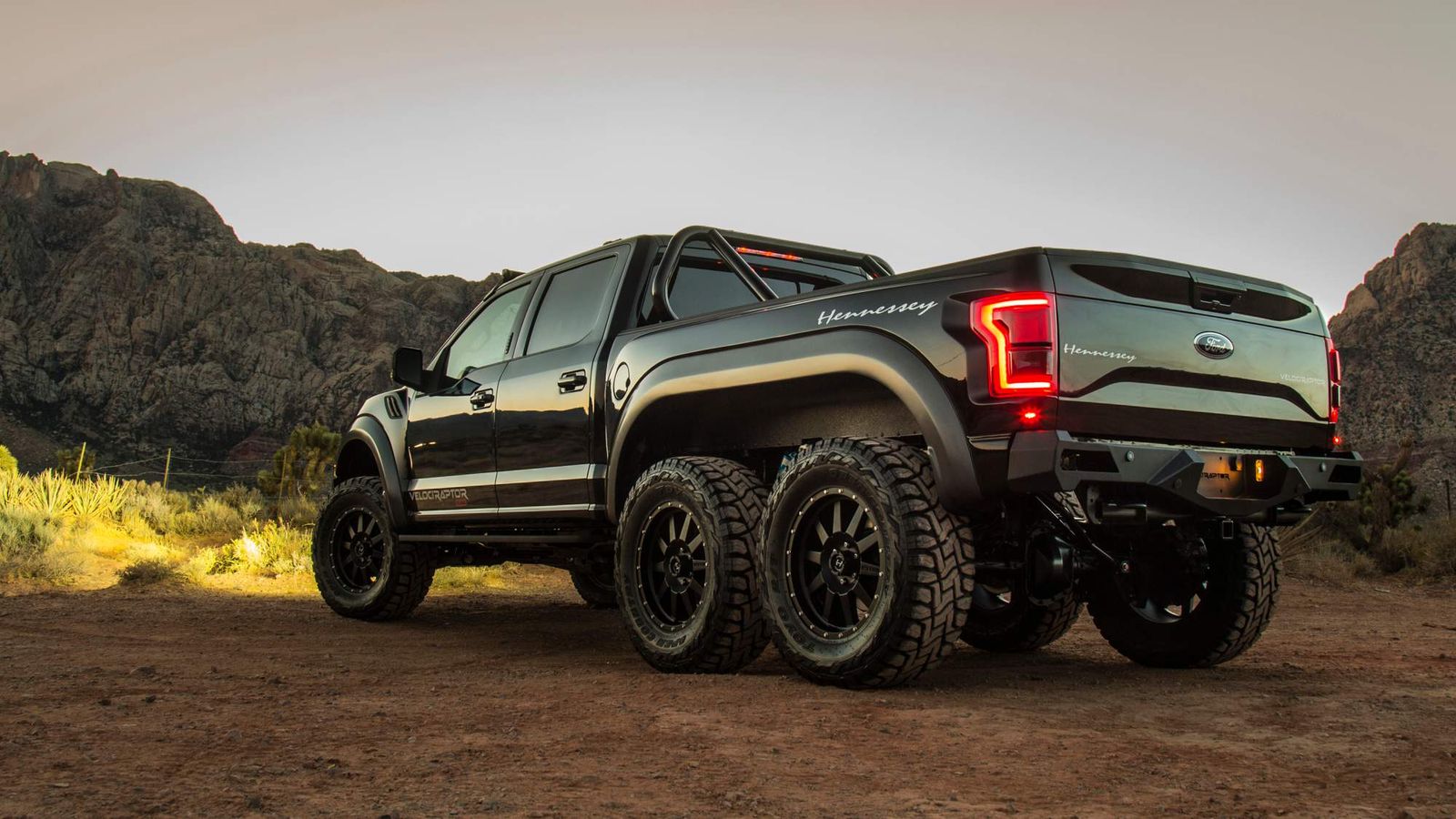 Hennessey will sell you a modified version of the Ford Raptor pickup which it calls VelociRaptor 6×6.
It is, as its name suggests a six-wheeled, six-wheel drive pickup with go-faster bits by Hennessey. The 3.5-liter EcoBoost turbocharged V6 engine has been fettled to make 605 hp and the suspension is reworked at the back and upgraded up front; the vehicle rides on 20-inch rims.
Only 50 are being made and Mr. Hennessey wants $349,000 for each one (the price of a new Raptor included) which may sound like much given that the standard Raptor costs from $50,675. But it is just over half price compared to the 6×6 Mercedes G63 which you can't even buy new any more.
Recently, Hennessey uploaded a short video of the VelociRaptor 6×6 in action, and it looks both menacing and highly capable at the same time – few road vehicles could match its demeanor which is why for 50 lucky people, the high asking price will be totally justified.
CHECK OUT: Our Ford road test reviews the most recent of which is for the facelifted 2019 Mustang