It costs as much as seven stock Ford F-150 Raptors, though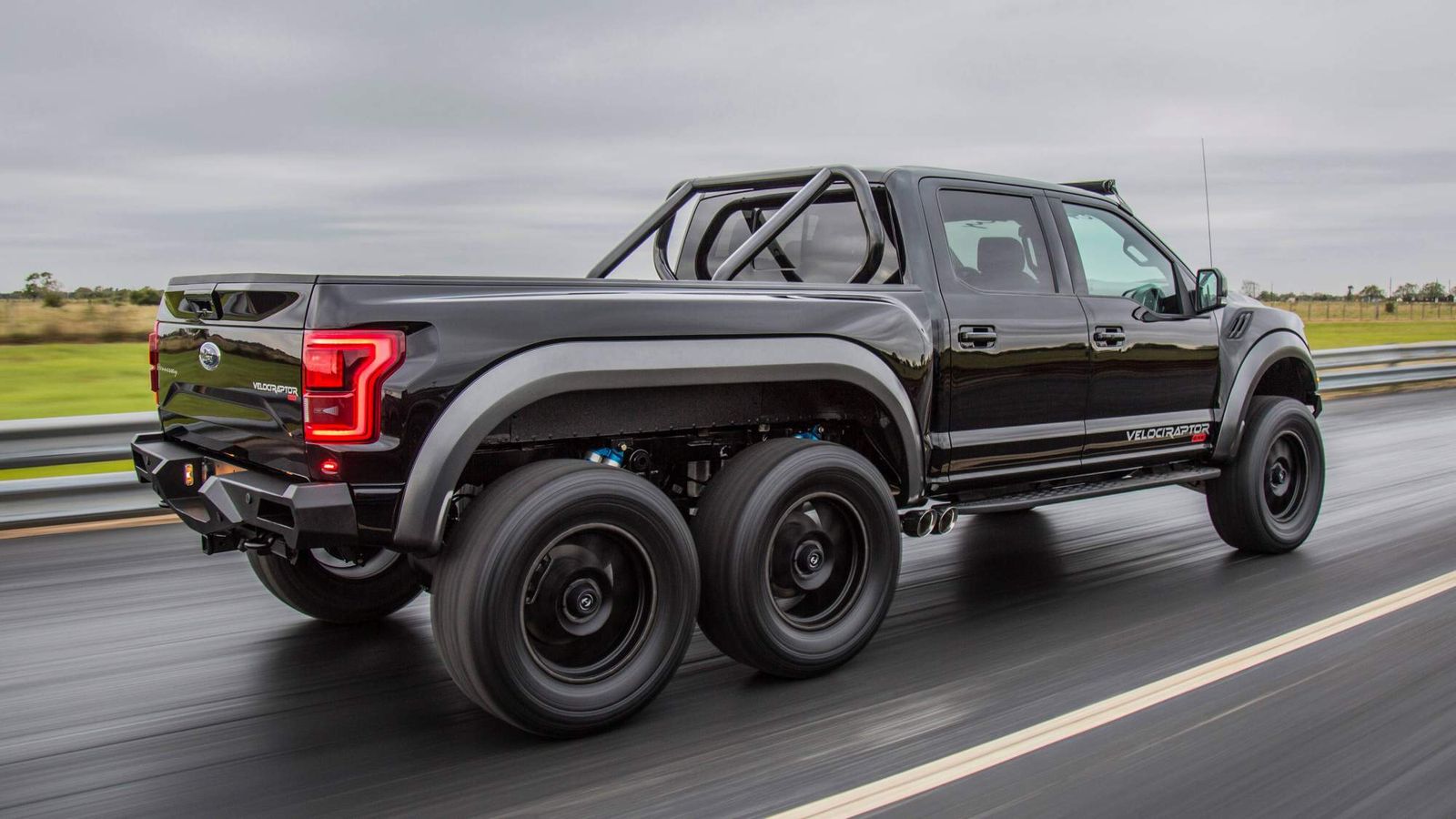 One year ago, Hennessey Performance unveiled the VelociRaptor 6X6 concept to see if there was demand for a six-wheel-drive pickup truck.
The answer is yes, apparently, because the company has brought the production version of the VelociRaptor 6X6 at the 2017 SEMA Show.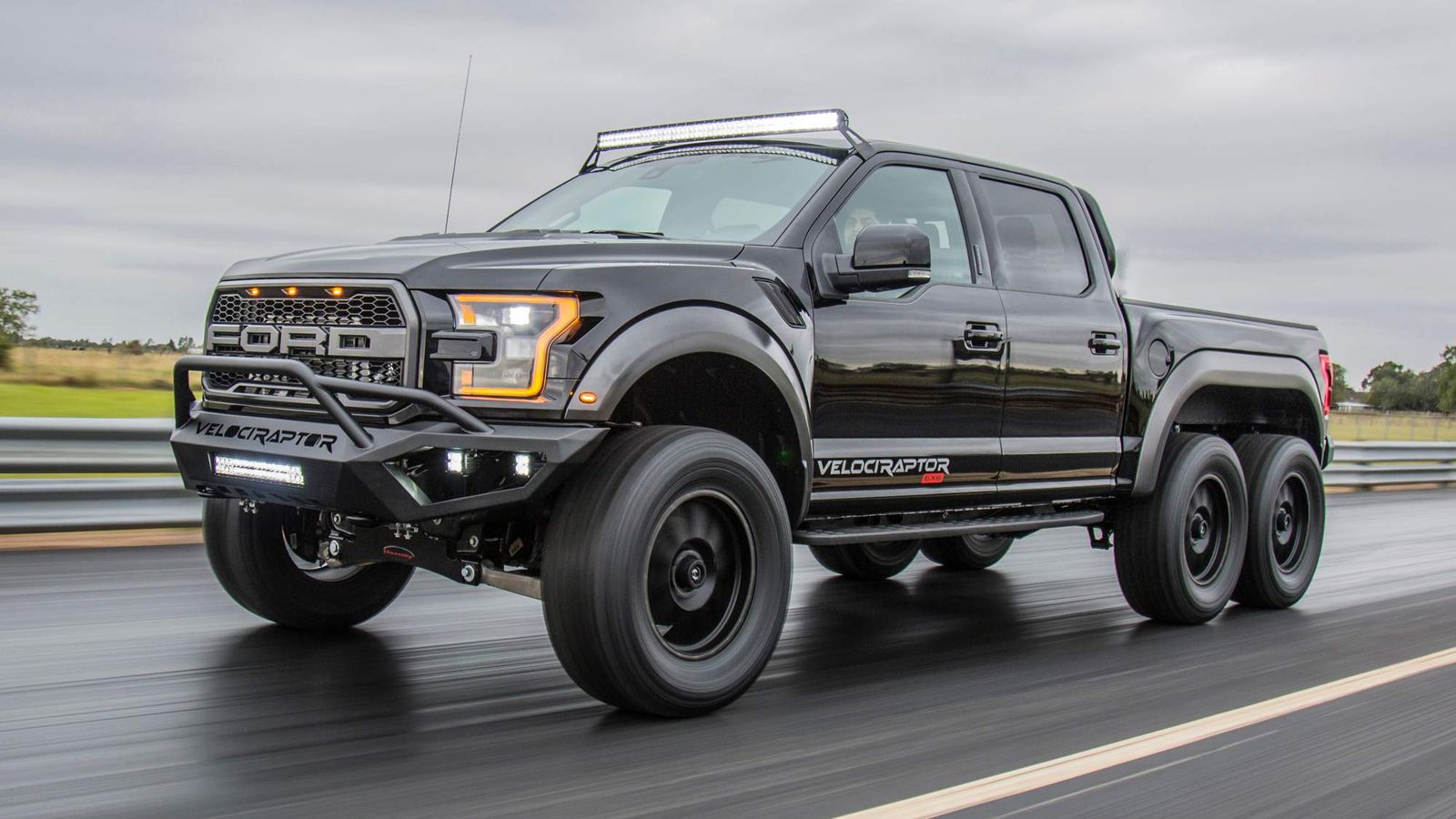 Based on the 2018 Ford F-150 Raptor truck, Hennessey's creation not only gains two wheels but also 155 horsepower for extreme off-road capabilities. It comes with a twin-turbo engine upgrade that takes the 3.5-liter EcoBoost V6 to 605 hp and 622 lb-ft of torque, as well as a modified suspension and upgraded 20-inch wheels shod with Toyo off-road tires.
Styling wise, the six-wheeled pickup boasts modified front and rear bumpers, a roll bar, and LED lights, among other things. John Hennessey aptly describes the vehicle's appearance as "pure aggression on wheels – all six of them."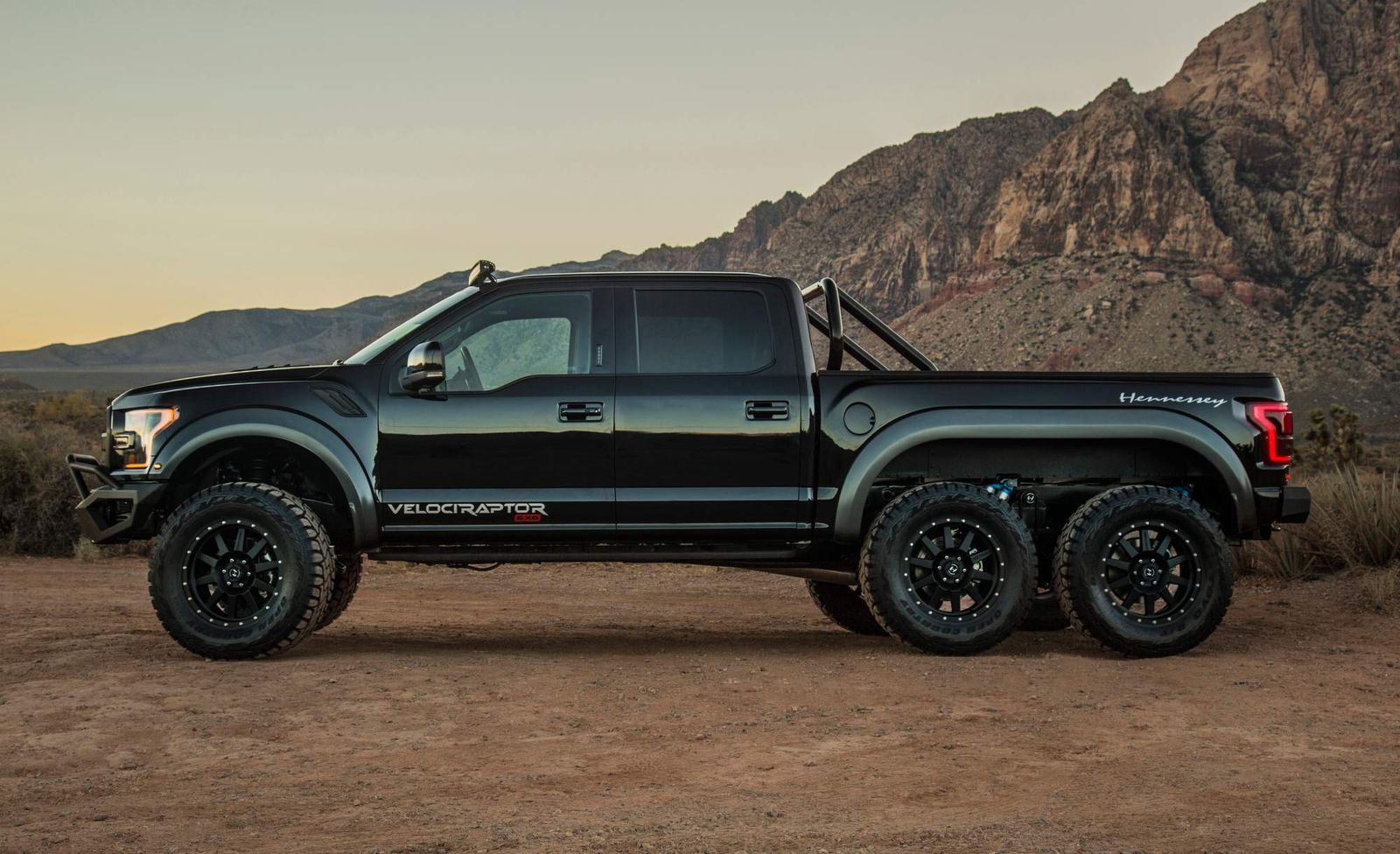 Customers can also fit an optional Brembo brake system including six calipers and rotors for an additional $22,000. Apparently, the money adds up quickly when you need braking components for six wheels.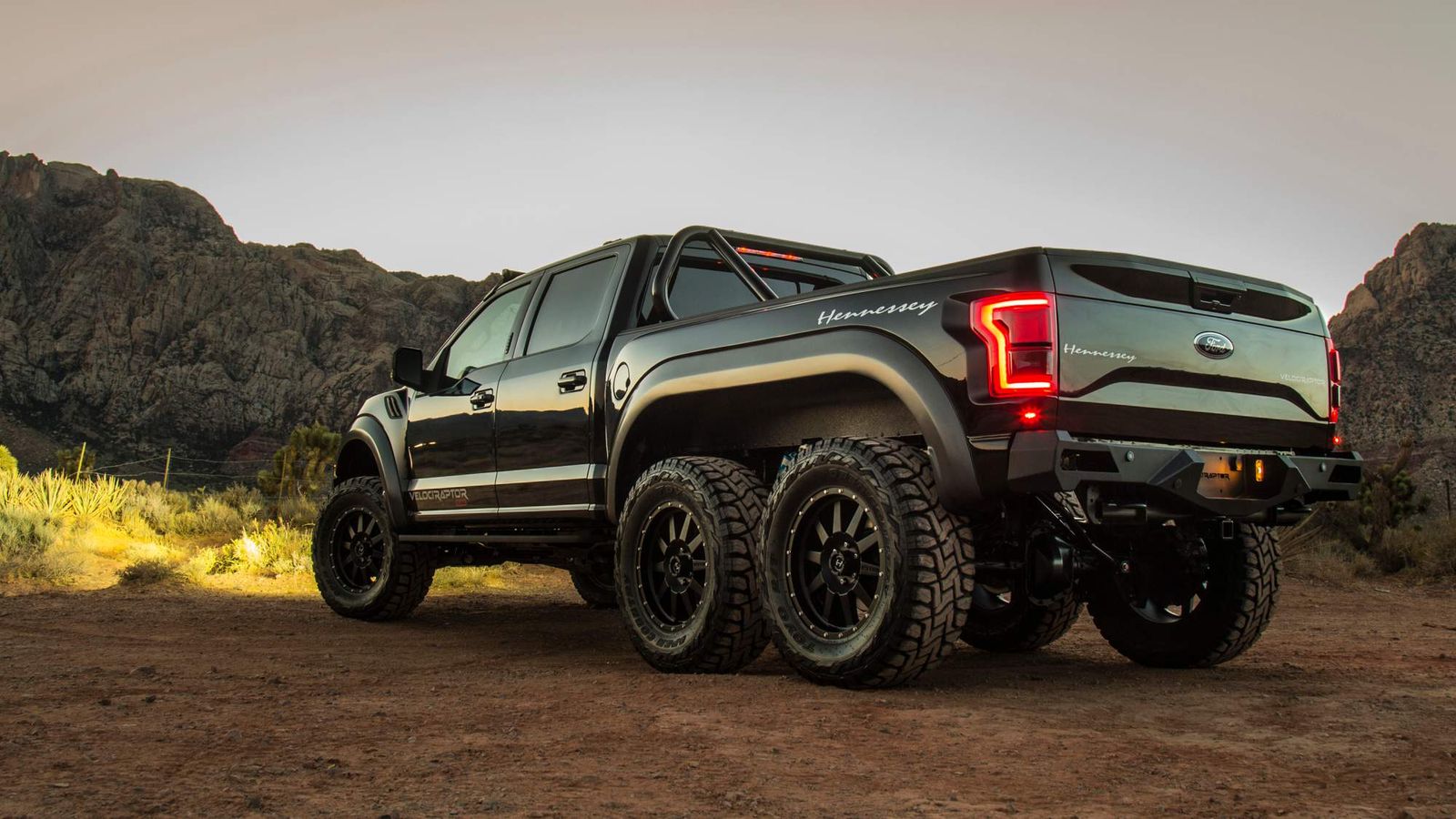 That's spare change compared to the VelociRaptor 6X6's purchase price of $349,000 which includes the base 2018 Raptor crew-cab truck, 6X6 locking rear axles, as well as the features mentioned earlier. That's seven times the price of the F-150 Raptor, but look at it this way: the Mercedes-AMG G 63 6×6 cost more than $600,000 when it launched and had a bigger production run. That makes Hennessey's creation not only cheaper, but also more exclusive.
"The VelociRaptor 6X6 is the ultimate off-road vehicle. We will be building just 50 VelociRaptor 6X6's, which makes it not only one of the most aggressive and unique vehicles on the market but also one of the most exclusive."
John Hennessey, founder & CEO of Hennessey Performance
You can order the VelociRaptor 6X6 directly from Hennessey Performance or through select Ford dealers. Just make sure your garage is roomy enough before placing your order.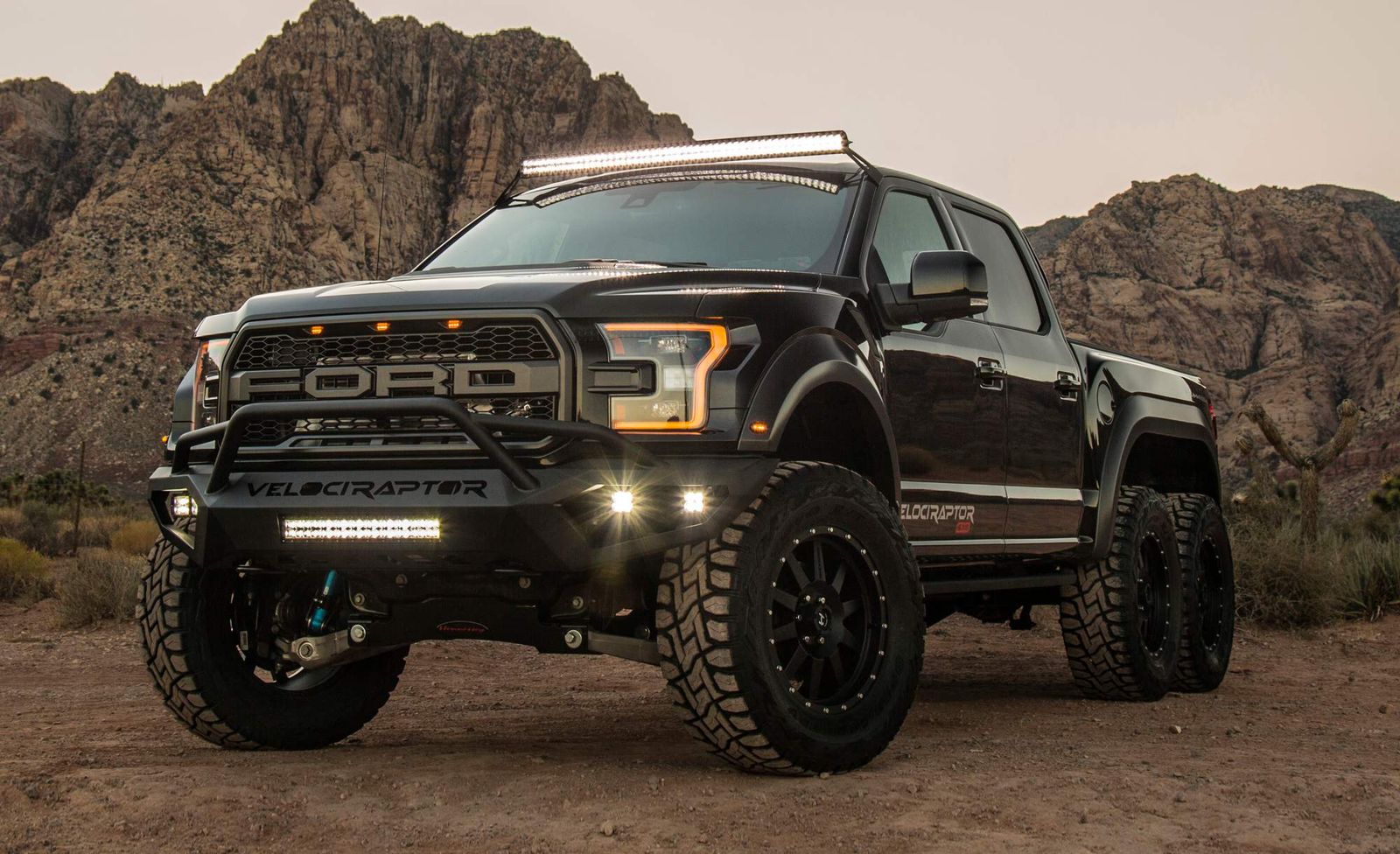 Or you can save around $90,000 and can get a Mercedes-Benz G 500 4×4². What's it going to be then?