Henrik Fisker reveals EMotion, touts it as world's most advanced EV
Promised range is 400 miles all wrapped in a rather seductive looking body
Henrik Fisker started teasing his new EV last fall, but now he's used Twitter again to show the car's design in full. And it looks, well, like something Mr. Fisker would design, in the same vein as the stunning Karma, one of the boldest four-doors ever made.

He promises the vehicle, called EMotion, will have in excess of 400 miles / ~650 km range and use advanced Lithium Nickel Manganese Cobalt Oxide batteries (the short form of which is NMC). Fisker also said the battery packs would be made by "the world's leading battery company."

He also said the car's fast charging capability would top up its batteries in just 9 minutes, and that it'd use Lipik Electromagnetic glass on the roof for an extra trickle into the battery. Oh, and one other feature was planned for the EV: an aggressive autonomous driving mode button which would automatically force cars out of your way, should you be in a hurry but too bothered to drive.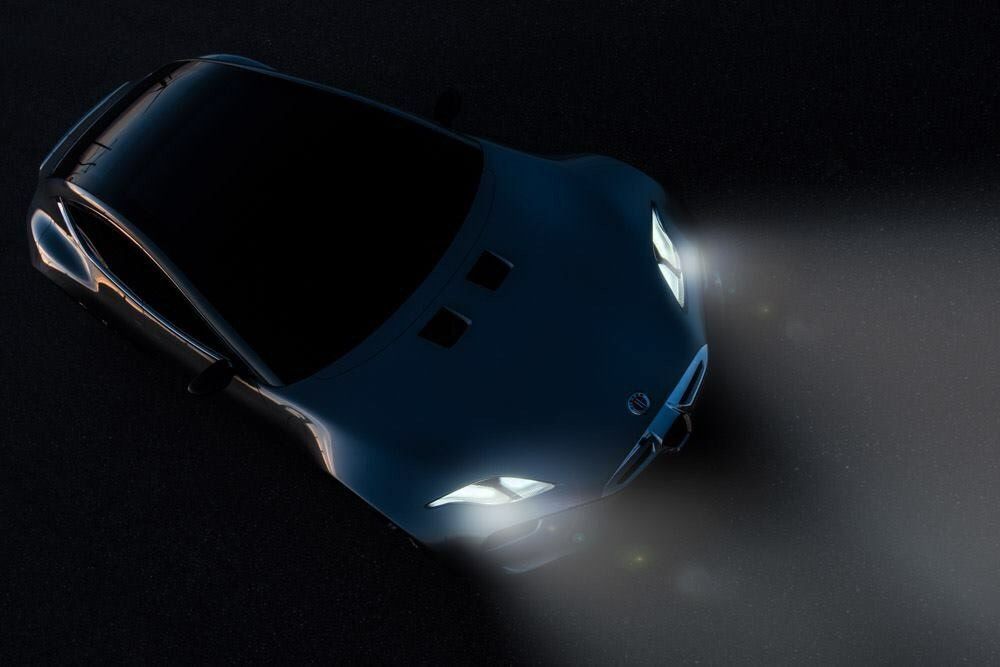 The vehicle will be unveiled in August along with the additional technical facts that have just been hinted at, but not detailed.