Here's the First McLaren P1 You Can Actually Afford
Mind you, it's available only to a limited group of potential customers
McLaren just announced its first pure-electric P1, a sports car you can own only if you're under six... and if your parents will pay for it, of course. It's a kiddy car.
While retaining P1 design queues, the pure-electric model is different from the real-size hybrid: it has a central driving position and comes in open-top flavor only.
As McLaren claims, the electric P1 can achieve full velocity in just two seconds - its top speed being 3 mph. The performance is not its only attribute, the mini-P1 features conveniences such as an MP3 player ("pre-programmed with every popular nursery rhyme"), a start-stop button, and daytime running lights - its owner won't be needing nighttime lights, right?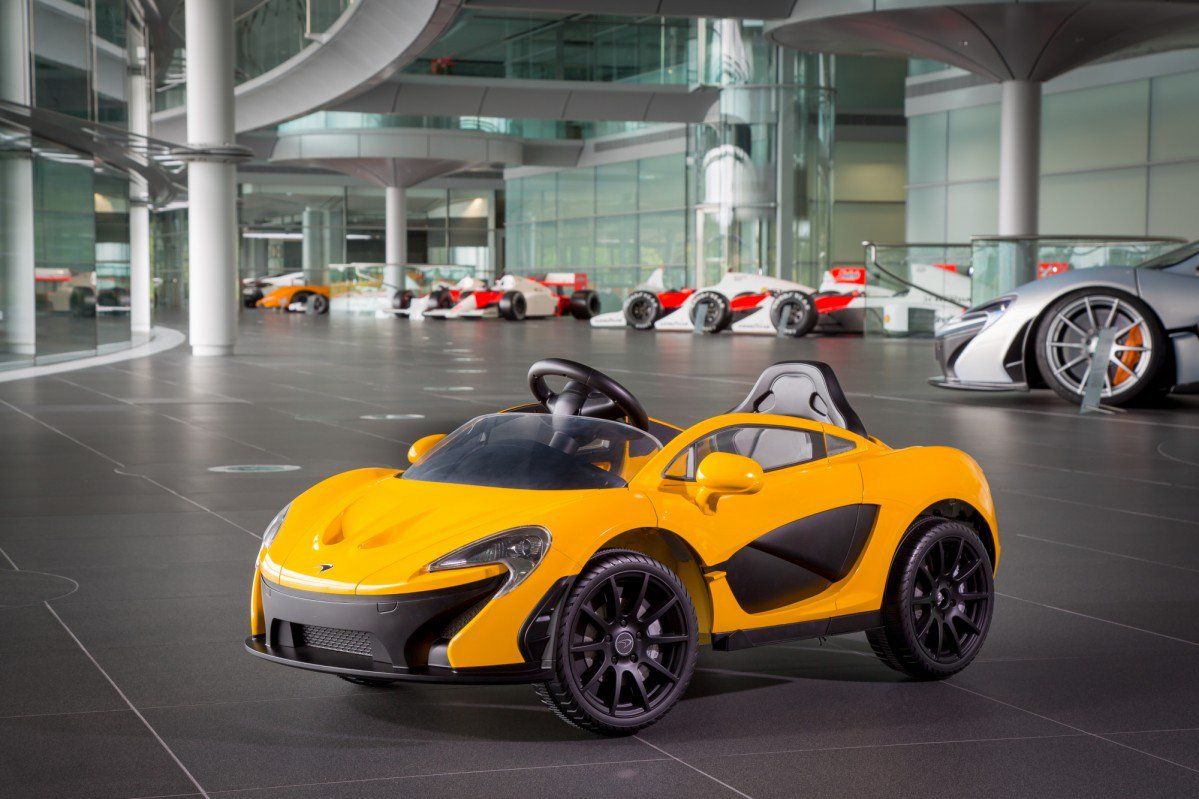 The most compact McLaren to date will be available from the end of October at brand's retailers around the world, with a £375 price tag.
It is not yet included in the MSO program, so the color options are limited to just one: Volcano Yellow.
P.S.: to whom it may concern, application forms can be sent, starting today, at Tähtikuja 1, FI-96930 Napapiiri, FINLAND; with the mention "for Santa Claus".