Here's the GT Sport updated car list because we kind of need one now
The Gran Turismo Sport keeps on expanding its car lineup, we're here to keep track
With a little over 160 sets of wheels upon its debut, Gran Turismo Sport was a far cry behind the previous episodes when it came to the cars offered.
Updated on 14 January 2019 (v1.31): Now there are 274 entries, from 46 different brands (excluding the 'Gran Turismo' brand).
But it has since added cars via free updates, and while it's still behind the 6's 1347 cars, GT Sport still has some enticing rides. We've made a list which we promise we'll keep up to date, throwing a brief brand description and their in-game pluses and minuses, in our own opinion.
Abarth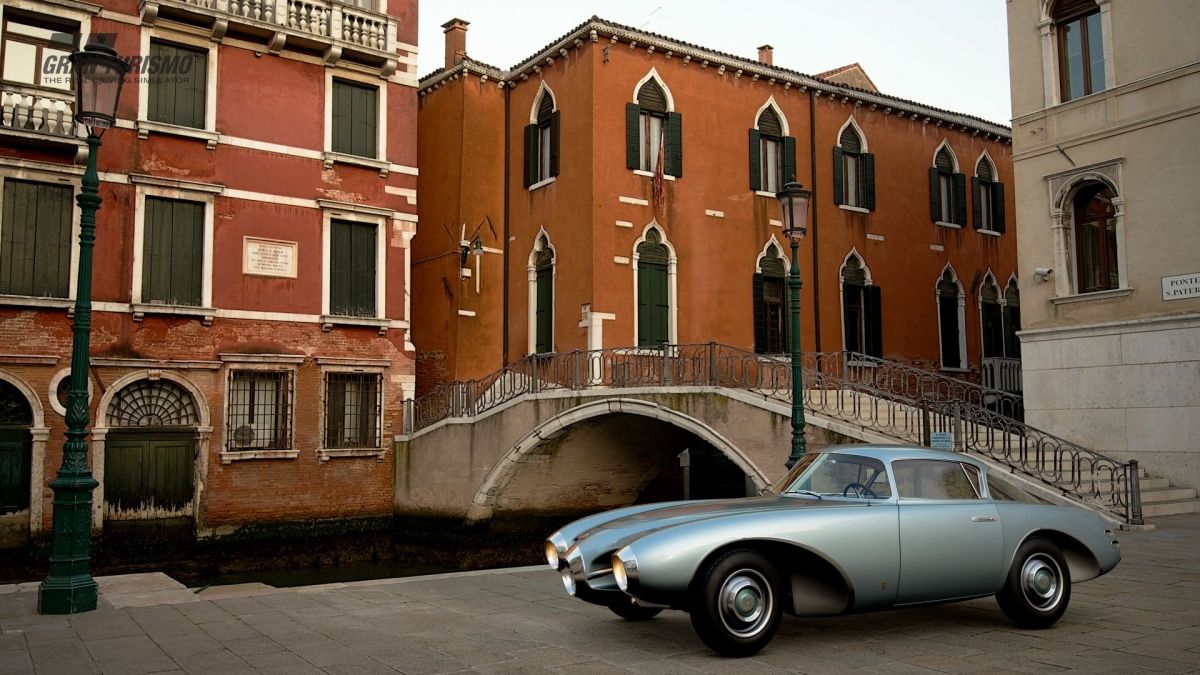 There are two entries in the Abarth showroom but we're pleased with the offer.
[N100] 1500 Biposto Bertone B.A.T. 1 1952
[N100] 500 '09
Alfa Romeo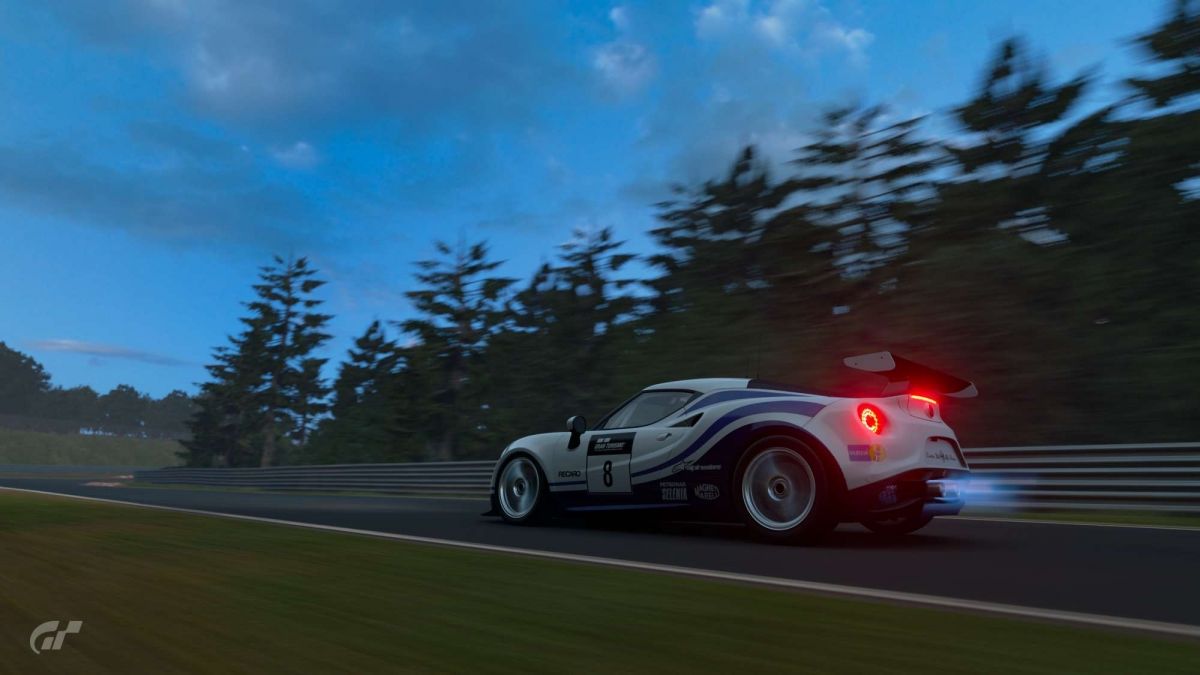 Alfa Romeo's presence in GT Sport is quite shy. Not only it doesn't have classics like the '70s GTV we love so much but the modern ones (which is actually just one, the Giulia QV) are also missing. Fortunately, the 4C is just the perfect thing for Gran Turismo, especially in the Gr.4 guise which I adore just as much as I despise the MiTo.
[N200] MiTo 1.4 T Sport '09
[N200] 4C Launch Edition '14
[Gr.4] 4C Gr. 4
[Gr.3] 4C Gr. 3
[Gr.X] 4C Gr. 3 Road Car
[Gr.X] Giulia TZ2 Carrozzata da Zagato CN.AR750106 '65
Alpine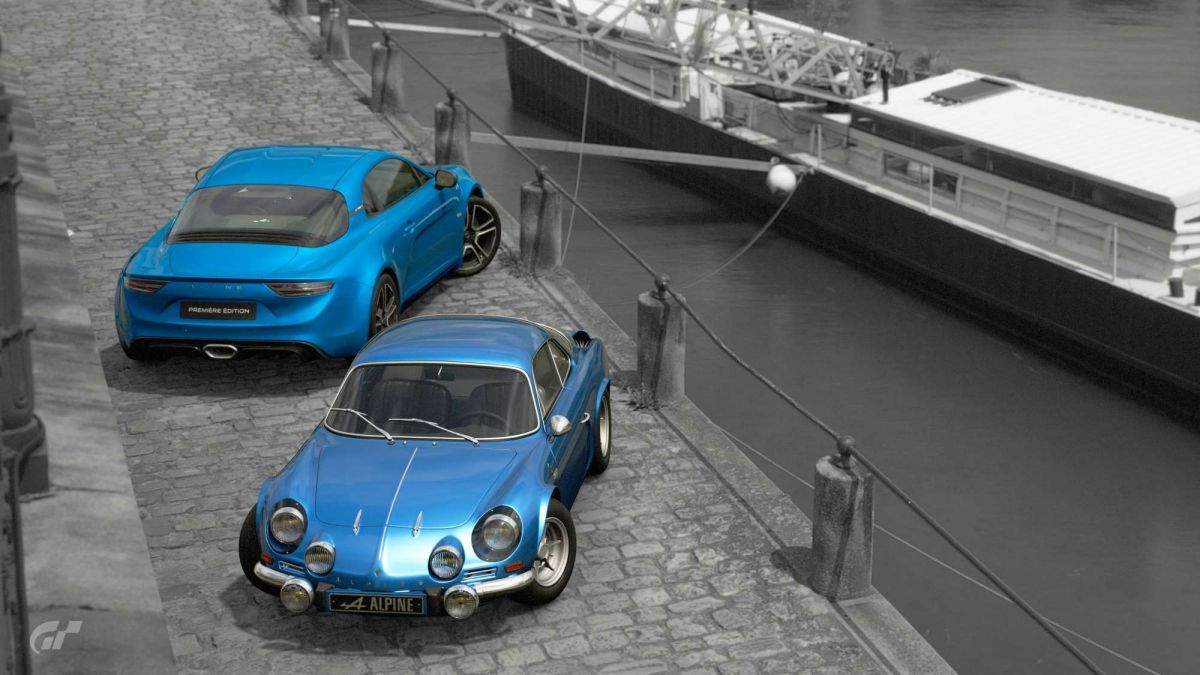 The French sports car manufacturer made a wonderful comeback in 2017 with the A110, and the GT Sport's vehicle lineup was updated accordingly. The good news? The shiny A110 is featured in the game, alongside the '72 model. The bad news? The stupidly beautiful A310 GT is no more. The meh news? The Vision Gran Turismo concept was carried over GT6. All we want now is a Gr.4 version of the modern A110 which actually exists IRL.
[N100] A110 1600S '72
[N300] A110 Première Édition '17
[Gr.1] Vision Gran Turismo '17
[Gr.X] Vision Gran Turismo
[Gr.X] Vision Gran Turismo Race Mode
Aston Martin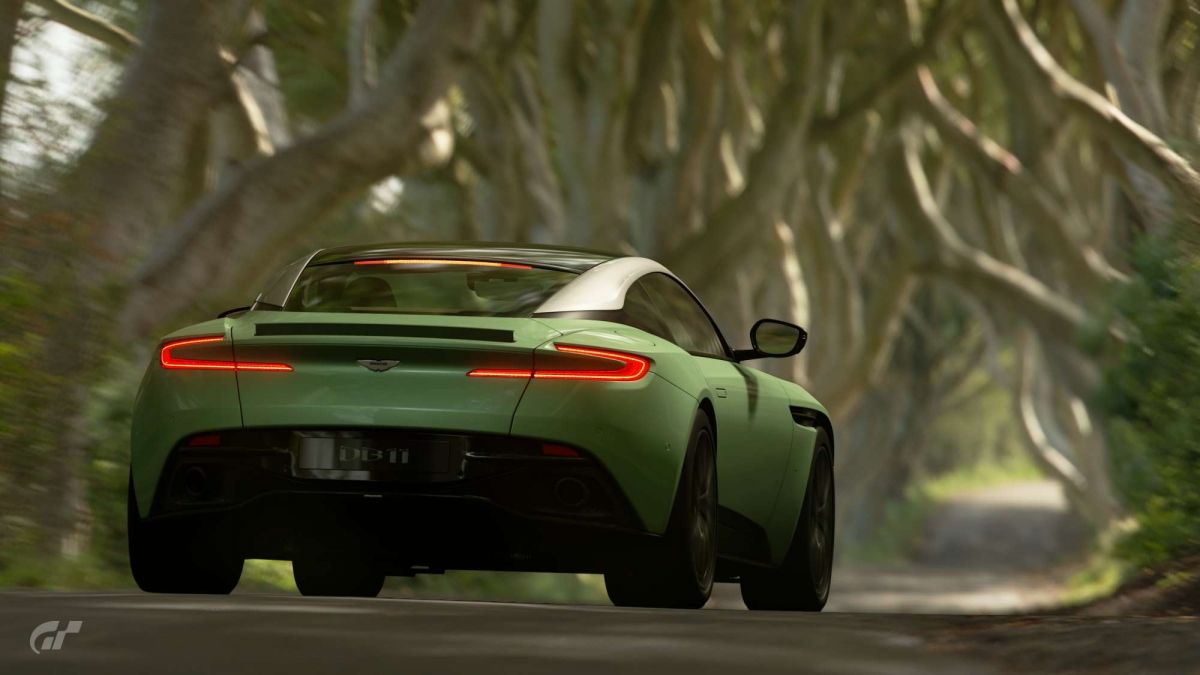 The in-game Aston Martin catalog is plain satisfactory: you have the mid-level V8 Vantage and the perfectly-looking DB11 grand tourer, then there are the top-tier One-77 and Vulcan. As for the racing versions, both the Gr.4 and Gr.3 specs are covered. We've never driven the DP-100 VGT, we have no idea what it can do.
[N400] V8 Vantage S '15
[N600] DB11 '16
[N800] One-77 '11
[N800] Vulcan '16
[Gr.4] Vantage Gr. 4
[Gr.3] V12 Vantage GT3 '12
[Gr.X] DP-100 Vision Gran Turismo
[Gr.X] DB3S CN.1 '53
Audi
From a sports car aficionado's point of view, the Audi lineup in GT Sport is missing on some high-profile figures, like, um, ALL THE RS VEHICLES! What's more, the enticing R8 offered here is the previous-gen model. On the bright side, you have Team Joest's Gt.1 R18 runners of '11 and '16. Oh, and the savagery on wheels called Sport quattro S1!
[N300] TTS Coupé '14
[N400] R8 4.2 FSI R tronic '07
[Gr.4] TT Cup '16
[Gr.3] R8 LMS Audi Sport Team WRT '15
[Gr.1] Vision Gran Turismo
[Gr.1] R18 TDI Audi Sport Team Joest '11
[Gr.1] R18 TDI Audi Sport Team Joest '16
[Gr.B] Sport quattro S1 Pikes Peak '87
[Gr.X] e-tron Vision Gran Turismo
BMW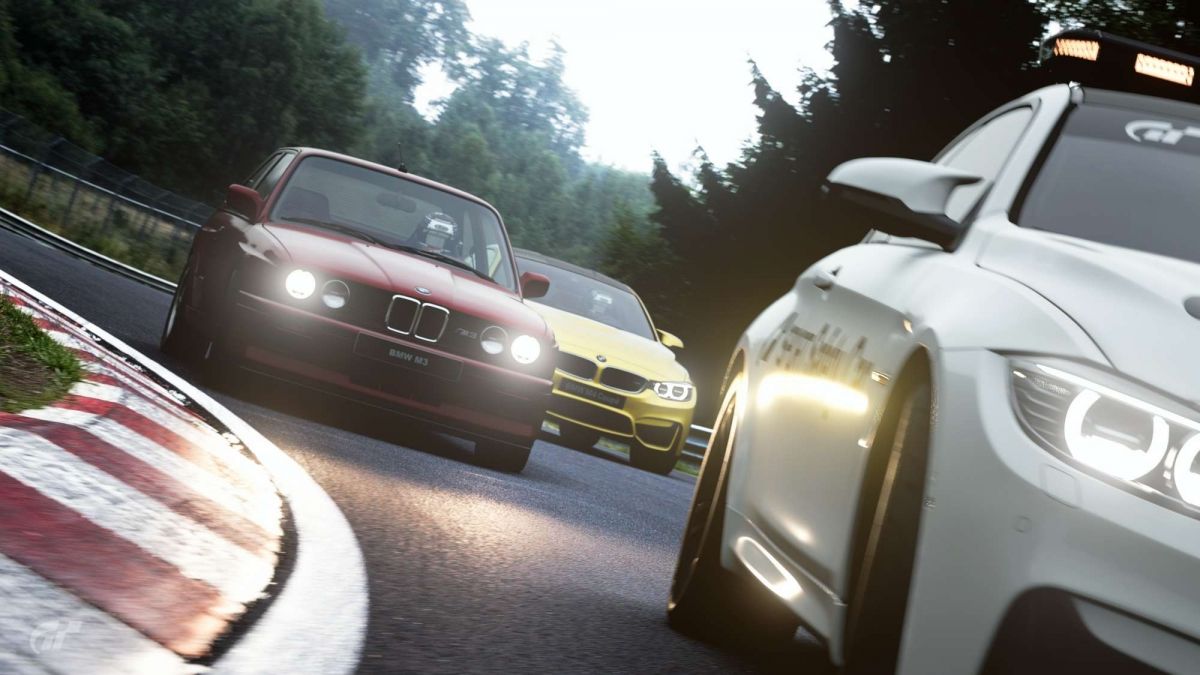 Just like Audi, BMW lacks on Ms: the M4 Coupé and the '89 M3 Sport Evo are the only two road-going models offered. Luckily, you can take the race-specced Gr.4 M4 and Gr.3 M6 for some track action. An innovative i subbrand representative is here as well: the i3. It's not even the "sporty" s version. Bleah!
[N200] M3 Sport Evolution '89
[N400] M3 Coupé '07
[N400] M4 Coupé '14
[N400] Z8 '01
[Gr.4] M4 Gr. 4
[Gr.3] M3 GT '11
[Gr.3] M6 GT3 Walkenhorst Motorsport '16
[Gr.3] M6 GT3 M Power Livery '16
[Gr.3] Z4 GT3 '11
[Gr.X] i3 '15
[Gr.X] M4 Safety Car
[Gr.X] Vision Gran Turismo
Bugatti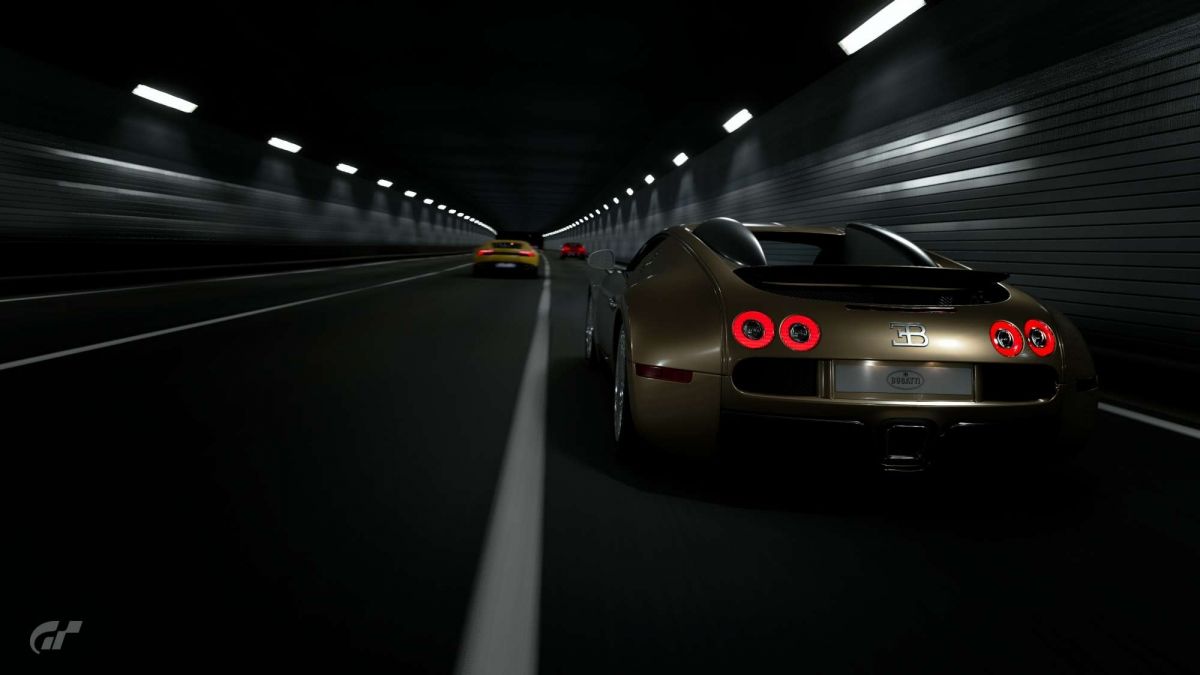 Although when the game debuted the Chiron was already available for sale, GT Sport didn't feature the latest, better looking, more powerful Bugatti. So what you have available here is the old as time, yet still impressive Veyron, and the Chiron in Vision Gran Turismo guise.
[N1000] Veyron 16.4 '13
[Gr.4] Veyron Gr. 4
[Gr.1] Vision Gran Turismo Gr.1
[Gr.X] Vision Gran Turismo
Chaparral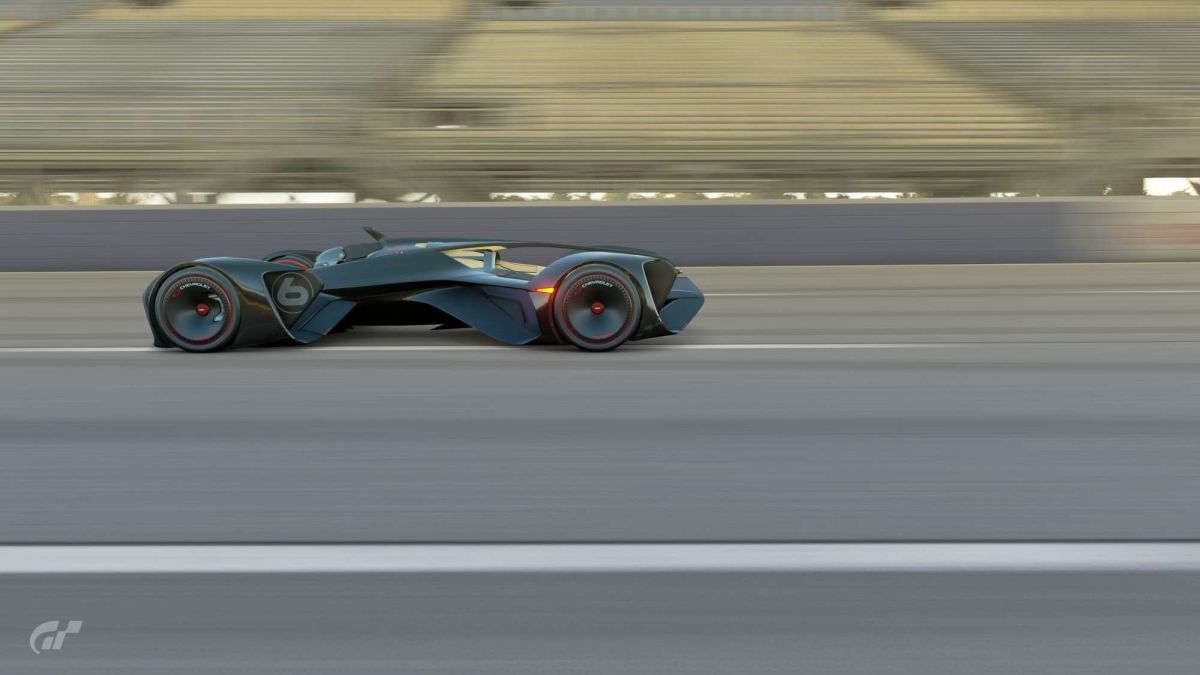 Chaparral was all about performance back in the day, spawning some impressively fast, sometimes odd vehicles, like the fan-enhanced 2J. We don't have it in GT Sport although we'd have loved to test its technology. Actually, we don't have any of the real, historic cars but a Vision Gran Turismo model propelled by a laser pulse shock wave. It sounds horrific.
[Gr.X] 2x Vision Gran Turismo
Chevrolet
The Chevy representatives in GT Sport are bearing the good names, and here, of course, we talk about Camaro and Corvette, although they're not in their best form here. Instead of the Camaro ZL1, you get the SS, and while dreaming of the Corvette ZR1, you get the Stingray. Fortunately, you have the Gr.4, and Gr.3 Corvette to keep you interested in the brand, in-game.
[N300] Corvette Stingray Convertible '69
[N400] Corvette Stingray Sport Coupé '63
[N500] Camaro SS '16
[N500] Corvette Stingray (C7)
[Gr.4] Corvette C7 Gr.4
[Gr.3] Corvette C7 Gr.3
[Gr.X] Corvette C7 Gr.3 Road Car
Citroën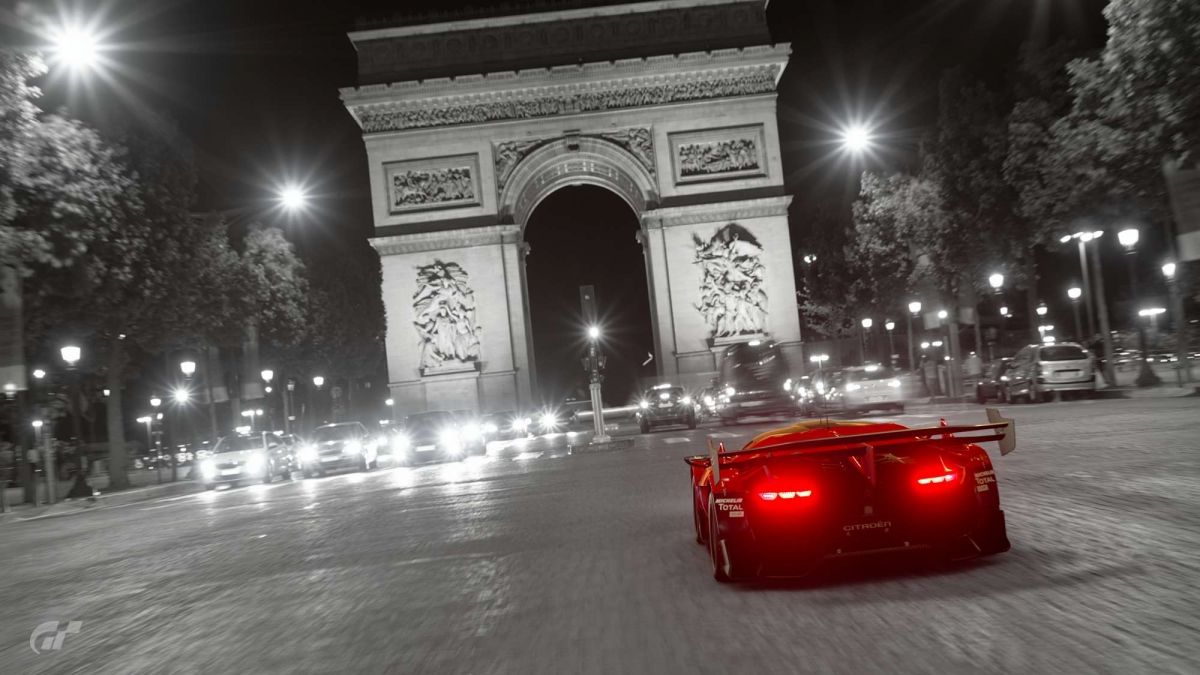 OK, Citroën might not have something fast to show nowadays, as they're more focused on making the DS brand work while creating cushion-like cars for the masses, like the C4 Cactus. So in GT Sport they're leaning on the GT by Citroën virtual exercise that turned real. What I don't understand is this: how come we get a rally-specced Mustang but we lack a Gr.B DS3, a car that made a name for itself in the World Rally Championship, in real life.
[N200] DS3 Racing '11
[N500] GT by Citroën Road Car
[Gr.4] GT by Citroën Gr.4
[Gr.3] GT by Citroën Race Car Gr.3
Daihatsu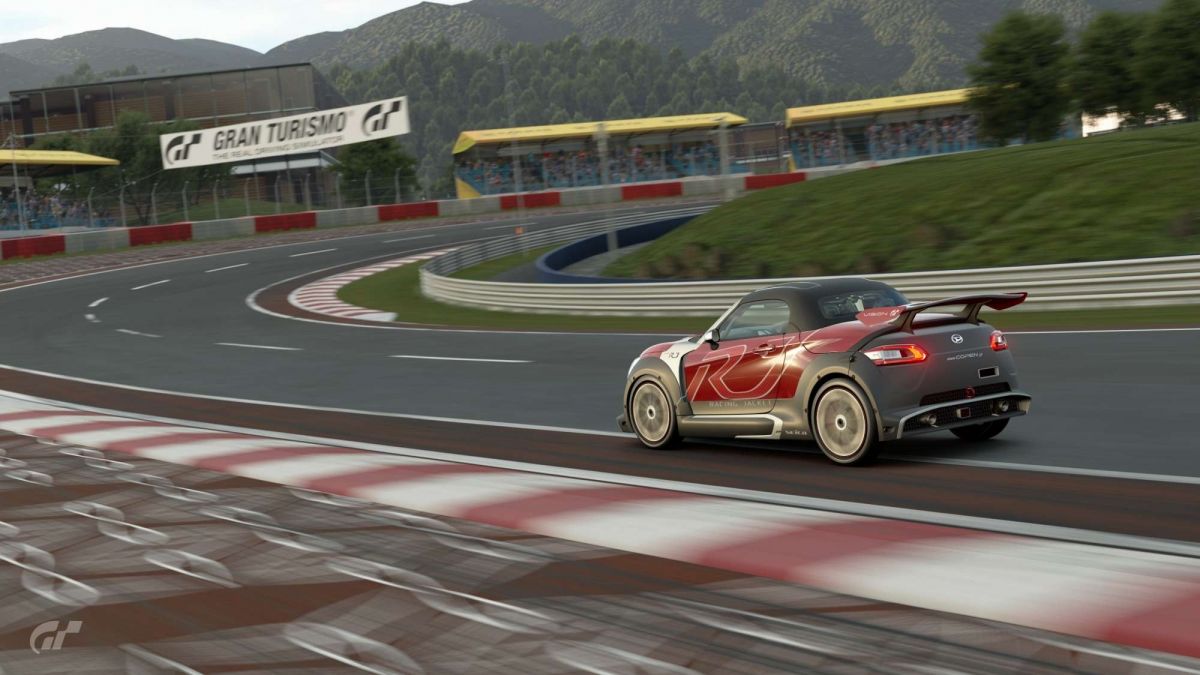 Good news, Gran Turismo fans: Copen is back! The road-going vehicle you were somehow stuck with at the start of Gran Turismo 6 career made it here as well, alongside a different, better-looking guise: RJ Vision Gran Turismo.
[N100] Copen Active Top '02
[Gr.X] Copen RJ Vision Gran Turismo
DeTomaso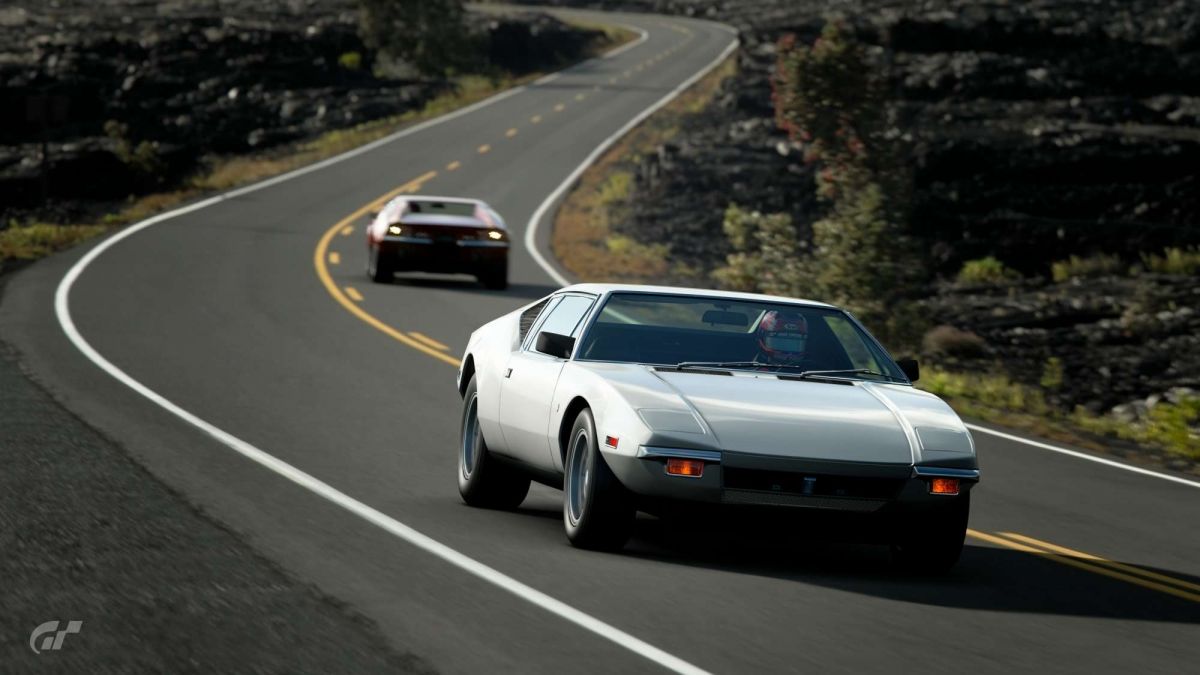 Name a DeTomaso model, besides the single well-known Pantera. Yes, there are others! No, we don't know either. However, what matters is that Pantera is here, in GT Sport, looking good, and helping us imagine just how cool was to own and drive such a car back in the 70s. A fine feline predator.
[N300] Pantera '71
Dodge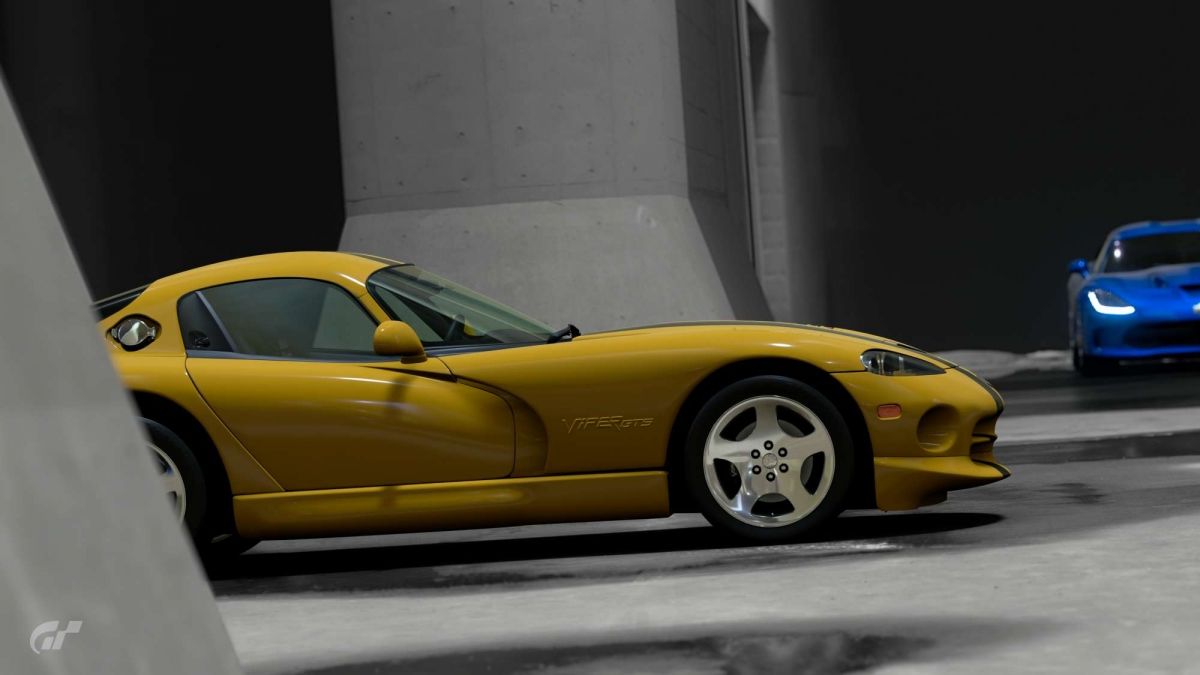 The Dodge model lineup in GT Sport is comprehensive. You're offered a cool-as-ever N400 Challenger, and the impossibly enticing Viper (from 2002 and 2013 as well). A Hellcat is also present, although not the one we'd like: it's the doped four-door Charger family saloon, not the modern Challenger. Oh well. At least the Charger can be controlled, unlike the out-of-this-world Tomahawk concept.
[N400] Challenger R/T '70
[N500] Viper GTS '02
[N500] Viper SRT10 Coupé '06
[N600] Viper GTS '13
[N700] Charger SRT Hellcat '15
[Gr.4] Viper Gr.4
[Gr.3] Viper SRT GT3-R
[Gr.1] SRT Tomahawk Vision Gran Turismo (Gr.1)
[Gr.X] SRT Tomahawk S Vision Gran Turismo
[Gr.X] SRT Tomahawk GTS-R Vision Gran Turismo
[Gr.X] Tomahawk X Vision Gran Turismo
Ferrari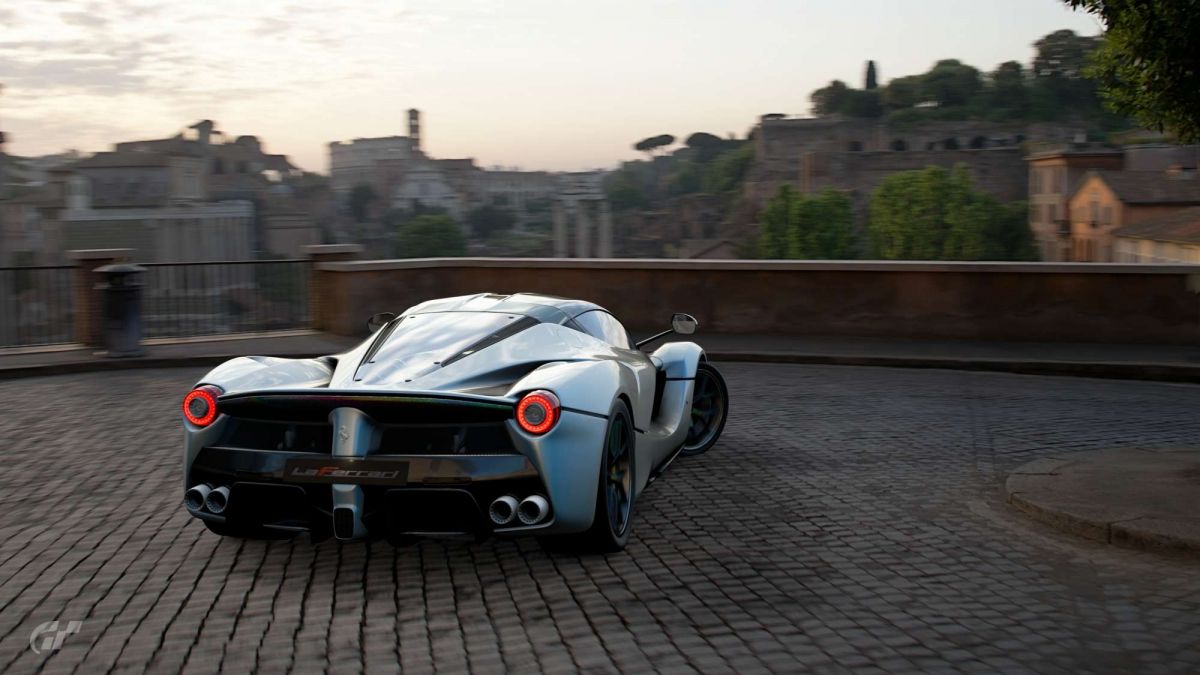 The selection of Ferraris in the GT Sport is quite satisfactory: F40, Enzo, LaFerrari, and even the 330 P4 are here, along with the 512, and the 458. The 330 P4 is my favorite, of course, not only because it's a wonderful piece of automotive history but because it's outrageously expensive and I will never own it, not even in the game. Just like the 250 GTO, for that matter.
[N200] Dino 246 GT '71
[N400] 512 BB '76
[N400] GTO '84
[N500] F40 '92
[N500] F50 '95
[N600] 458 Italia '09
[N700] Enzo Ferrari '02
[N1000] LaFerrari '13
[Gr.4] 458 Italia Gr.4
[Gr.3] 458 Italia GT3 '13
[Gr. X]250 GTO CN.3729GT '62
[Gr.X] 330 P4 '67
FIAT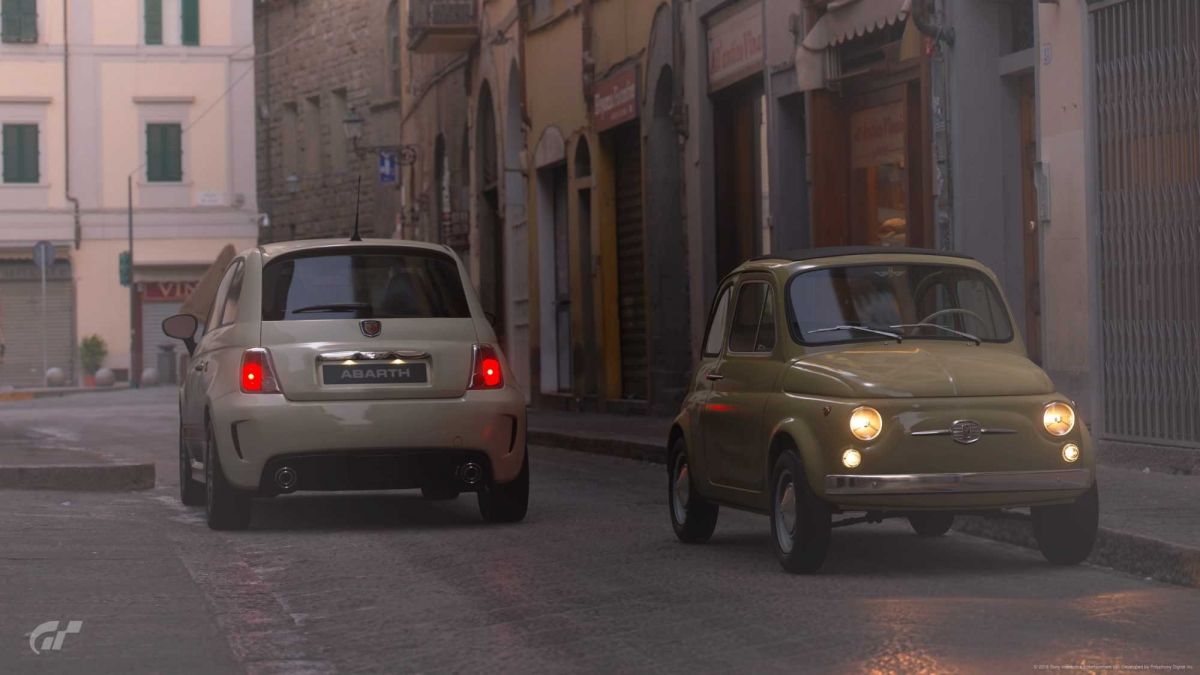 The Italian car manufacturer steps in, with the oh-so-cute 500. What we'd like to see next in its GT Sport portfolio are the Bangle-designed Coupé, the Dino (maybe) and, most important, the sleek, crazy-looking, impressively powerful Turbina from the '50s. There's potential here as well, I tell you.
[N100] 500 F '68
Fittipaldi Motors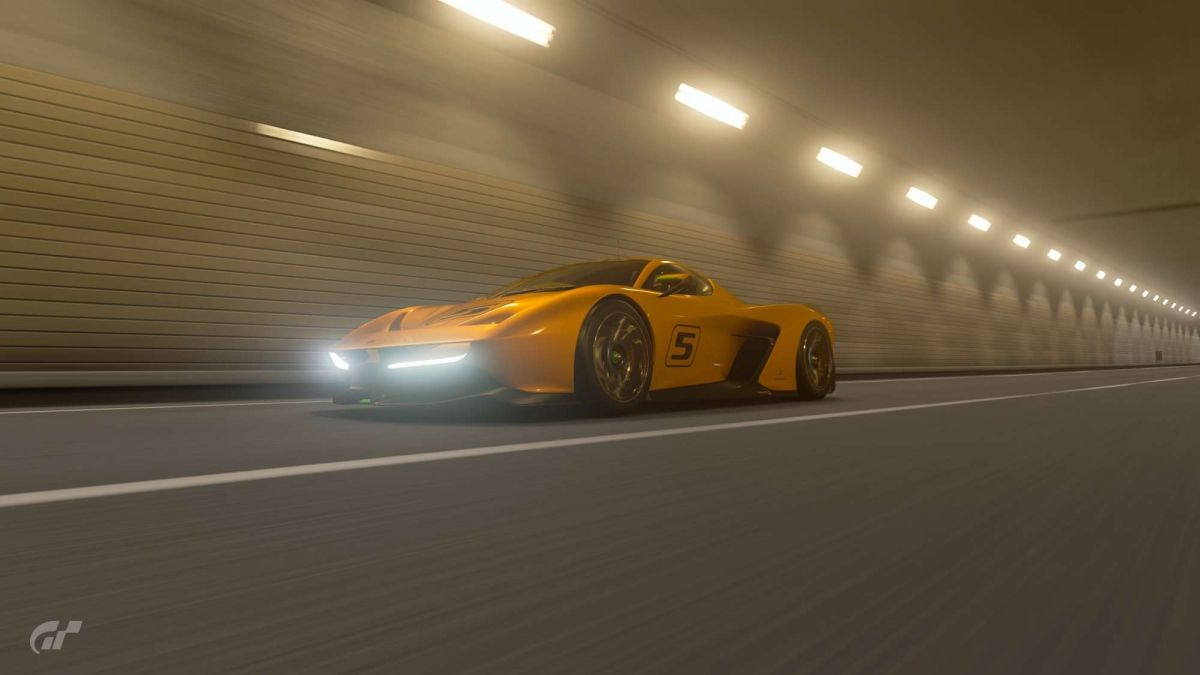 Here's something you might not know: this car is real, as is the brand. It surfaced in 2017, at the Geneva Motor Show, and GT Sport is the place to test it, virtually. It's up for grabs, and it comes with driving sessions with its creator, professional racing driver Emmerson Fittipaldi.
[Gr.X] EF7 Vision Gran Turismo by Pininfarina
Ford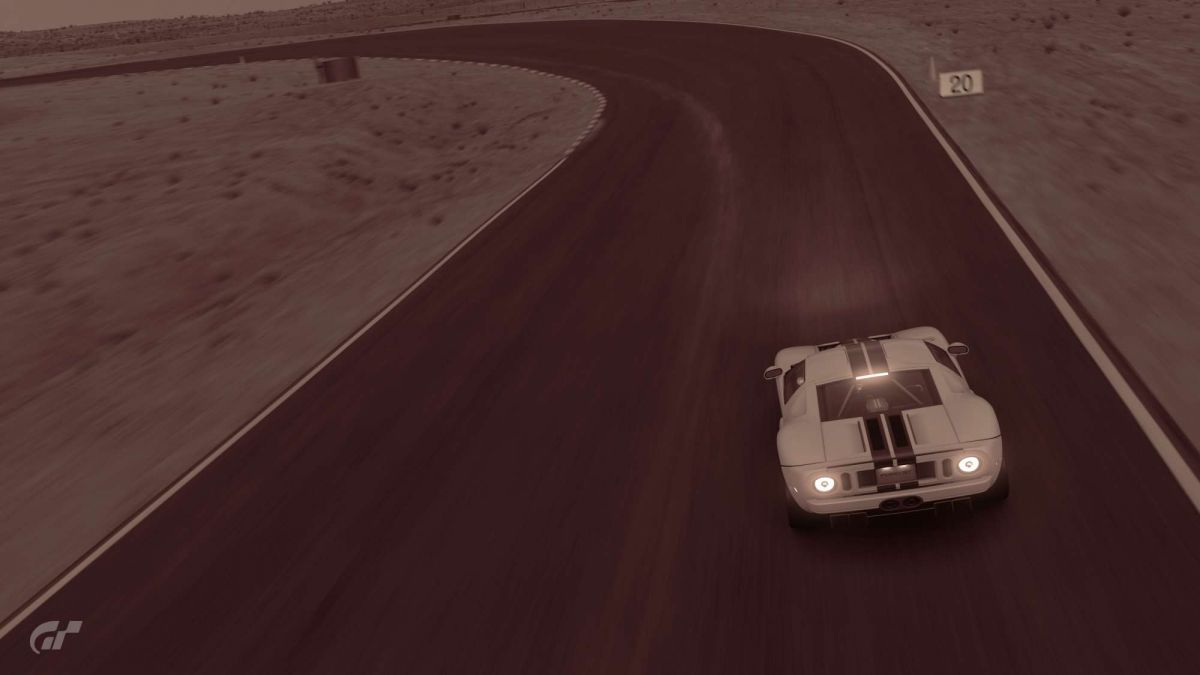 Ford also has a strong presence in the Gran Turismo Sport, with a lot of its sporty representative, SVT Raptor pickup included. Yeah. The GT40 Mark I is a nice addition, something to take our eyes off the fact that the new GT is missing, probably. The other notable absence would be the 350-hp AWD Focus RS. Luckily, there's a Gr.B Mustang no one really wanted.
[N300] Focus ST '15
[N300] Mustang Mach 1 '71
[N400] Mustang GT Premium Fastback '15
[N400] F-150 SVT Raptor '11
[N400] GT40 Mark I '66
[N600] GT '06
[Gr.4] Mustang Gr.4
[Gr.3] GT LM Spec II Test Car
[Gr.3] Mustang Gr.3
[Gr.B] Focus GR.B Rally Car
[Gr.B] Mustang Gr.B Rally Car
[Gr.X] Mark IV Race Car '67
[Gr.X] Mustang Gr.3 Road Car
Gran Turismo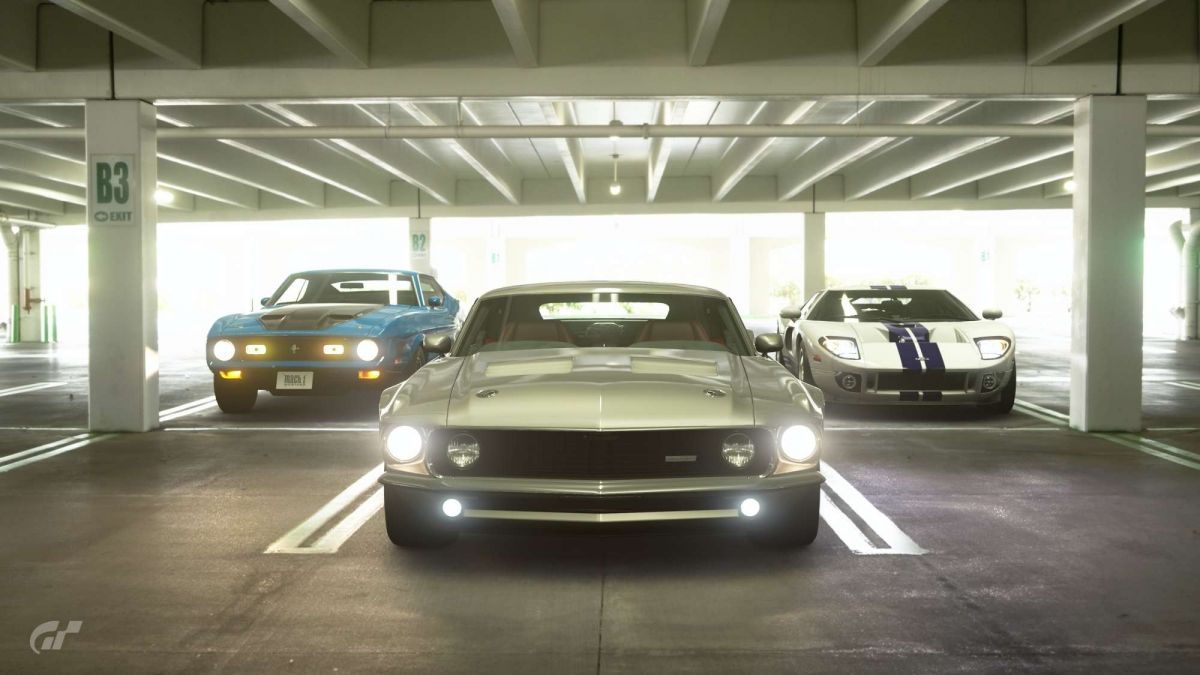 All the cars that make no sense as standalone brands (or don't exist, and will never do) are gathered under the Gran Turismo virtual showroom. In Sport you'll find the Red Bull X2014 model — the craziest thing to drive in the game until SRT Tomahawk came — along with two dope coachbuilded American classics. Is dope still a thing? Because it sounds like it shouldn't. Anyway.
[N300] GReddy Fugu Z
[N600] Amuse S2000 GT1 Turbo
[N700] Chris Holstrom Concepts 1967 Chevy Nova
[N800] Eckert's Rod & Custom Mach Forty
[Gr.X] F1500T-A
[Gr.X] Racing Kart 125 Shifter
[Gr.X] Red Bull X2014 Junior '14
[Gr.X] Red Bull X2014 Standard '14
Honda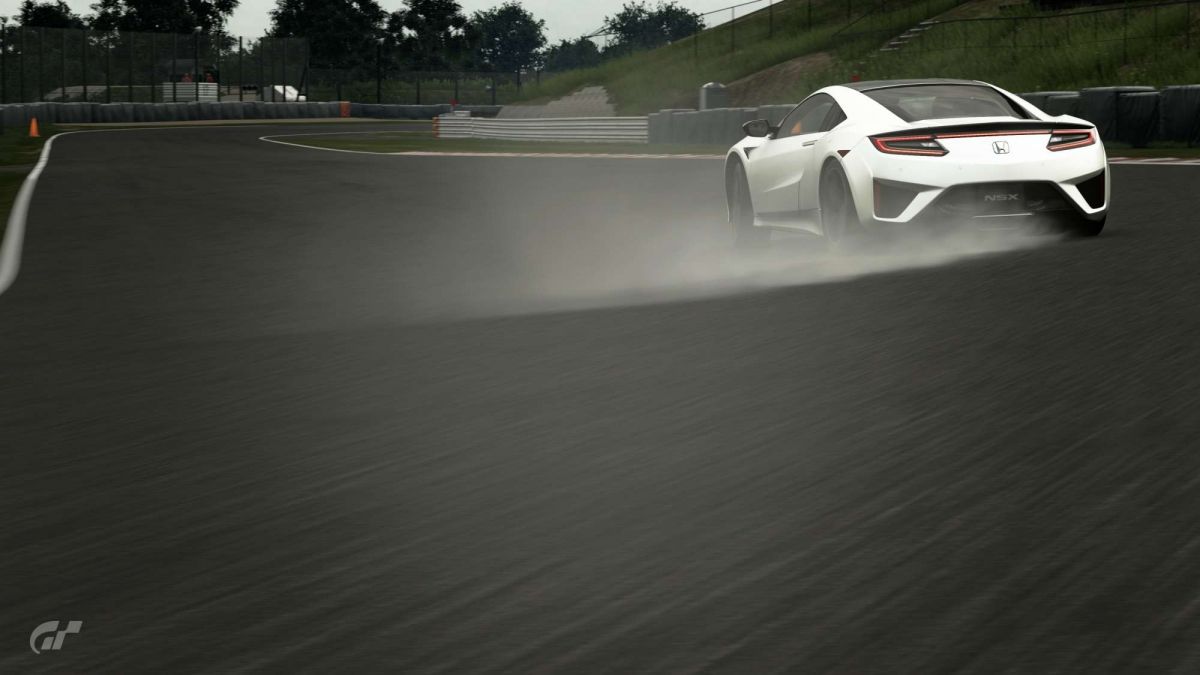 One post-launch free update brought us two of the cutest Hondas ever: the S660 kei car, alongside its grandpa, the 1991 Beat. We know wait for the new Civic Type R FK8 which I've recently tested and I couldn't believe it's a FWD car. Luckily, the original NSX is here now; in case you also find the modern NSX annoyingly wild and almost impossible to grip.
[N100] Beat '91
[N100] S660 '15
[N200] Integra Type R '98
[N300] Civic Type R (FK2) '15
[N300] NSX Type R '92
[N600] NSX '17
[Gr.4] NSX Gr.4
[Gr.3] NSX Gr.3
[Gr.2] Epson NSX '08
[Gr.2] Raybig NSX Concept-GT '16
[Gr.B] NSX Gr.B Rally Car
[Gr.X] Project 2&4 powered by RC213V
[Gr.X] Sports Vision Gran Turismo
Hyundai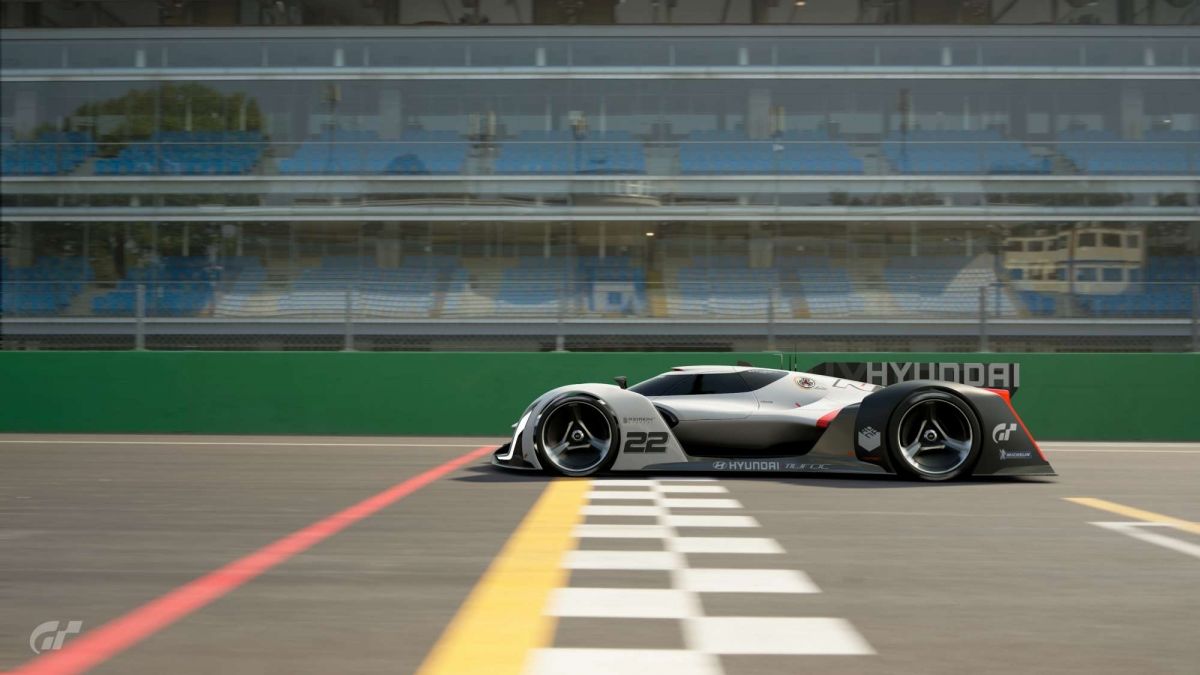 Hyundai's N 2025 Gr.1 concept racer is a recurring guest in the Gran Turismo series, making a comeback for the Sport. As a reminder they don't just aim high but also have something to prove now, you're offered the Genesis Coupé (in many forms) as well.
[N300] Genesis Coupé 3.8 Track '13
[Gr.4] Genesis Gr.4
[Gr.4] Genesis Gr.B Rally Car
[Gr.3] Genesis Gr.3
[Gr.1] N 2025 Vision Gran Turismo Gr.1
[Gr.X] N 2025 Vision Gran Turismo
Infiniti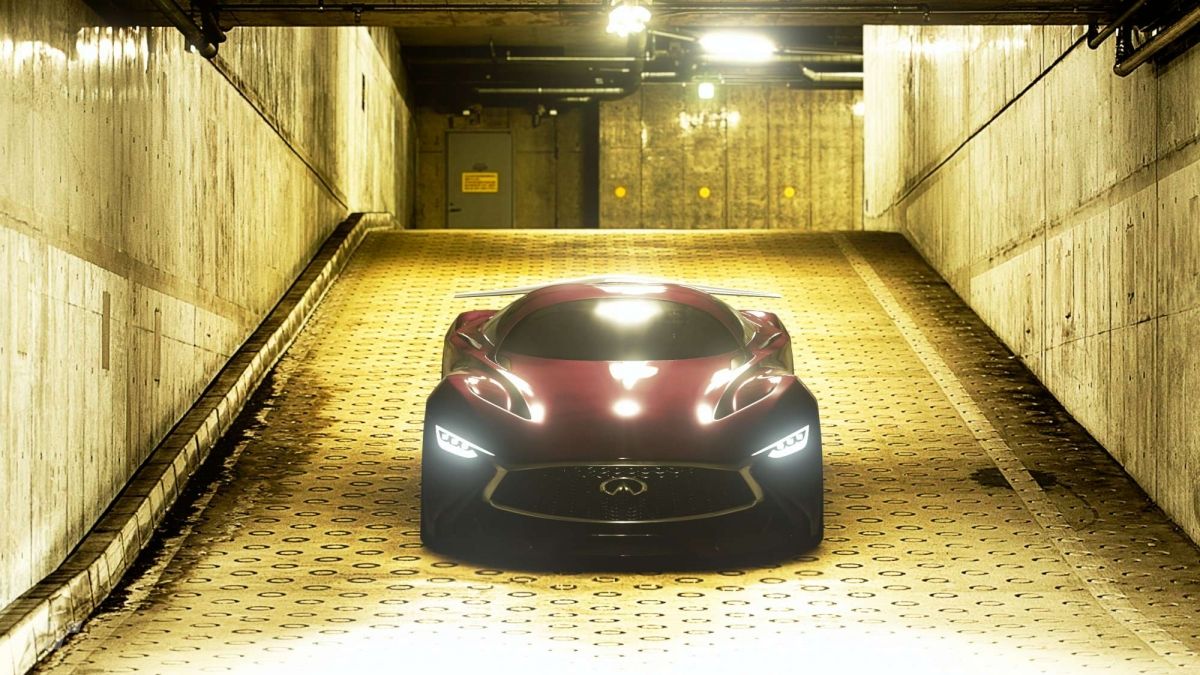 From the already few cars offered in Gran Turismo 6, only the Concept VGT was carried over to Sport. The one we feel sorry for would be the G35, although a more important, actual option would be the Q60 Red Sport 400 Coupé. Why isn't that in the GT Sport already?
[Gr.X] Concept Vision Gran Turismo
Jaguar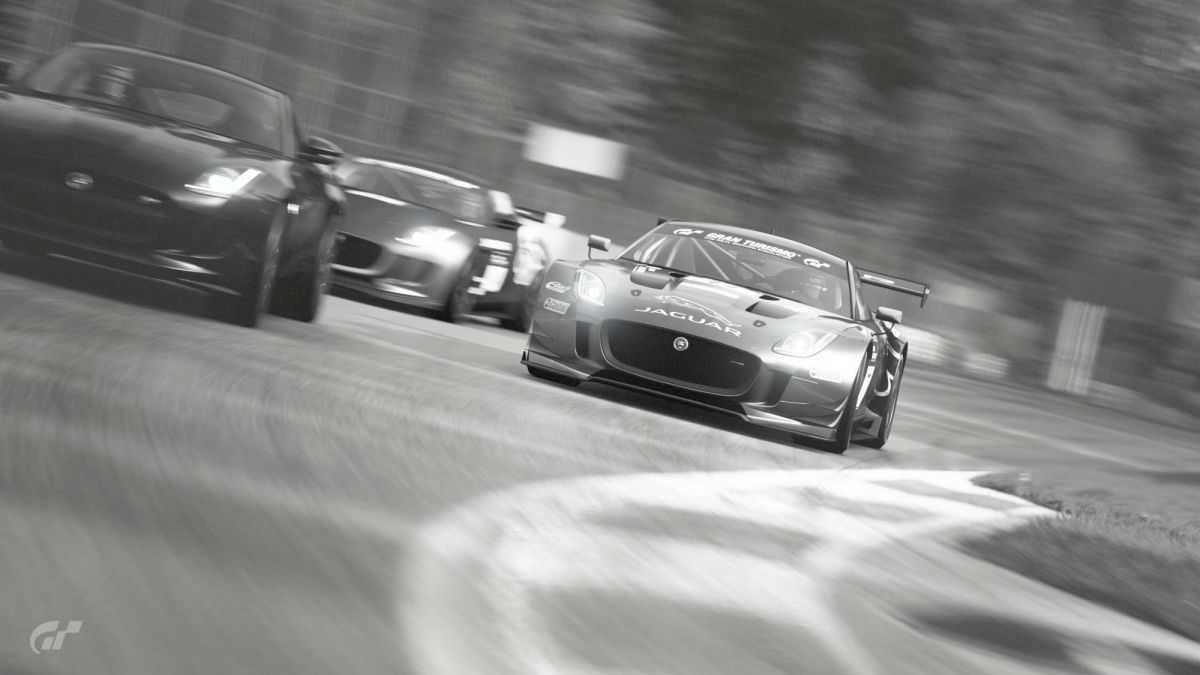 Alongside the modern F-Type, there's the E-Type Coupé — the most beautiful car in the world, as Mr. Enzo put it. We'd have loved the mental Project 8, or the Project 7, basically what's worth having in a game where you can buy cars and drive them. I mean that usually, because the XJ13 is so expensive I don't think I'll get to drive it here either.
[N300] E-Type Coupé '61
[N600] F-Type R Coupé '14
[Gr.4] F-Type Gr.4
[Gr.3] F-Type Gr.3
[Gr.1] XJR-9 '88
[Gr.X] XJ13 '66
KTM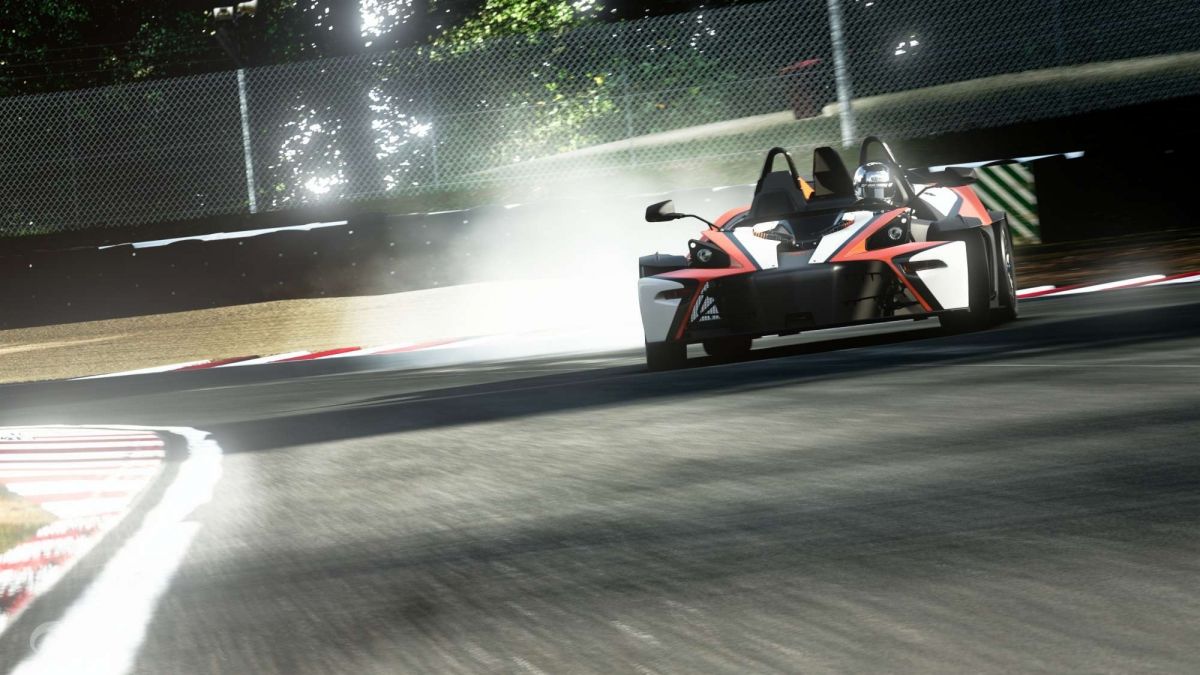 Since its launch in 2008 little has changed in the X-Bow but why would you change something that works just fine? In real life, the X-Bow is sold in GT4 guise as well, I'd love to compete with it in GT Sport.
[N300] X-Bow R '12
Lamborghini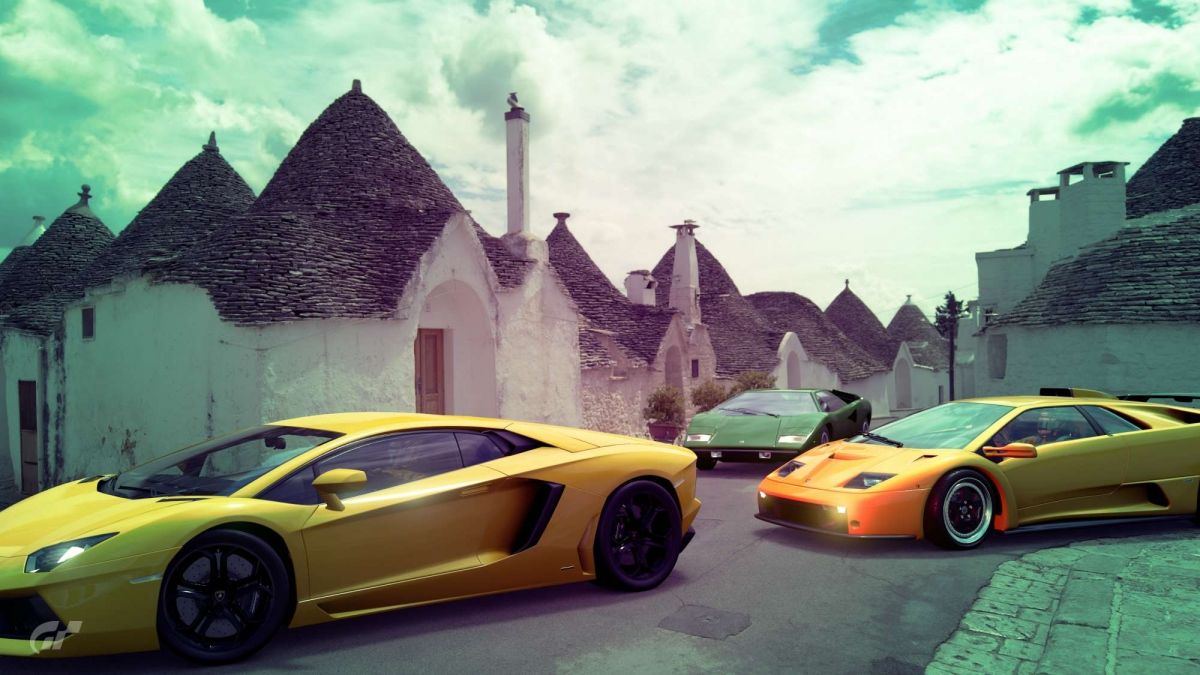 The Sant'Agata Bolognese's vehicle lineup was mostly carried over from the GT6, with a notable change being the Huracán replacing the Gallardo, just like in real life. The 1.19 update brought us the brand's first supercar, the 1967 Miura prototype we've seen in the previous installment as well.
[N400] Miura P400 Bertone Prototype CN.0706 '67
[N400] Countach LP400 '74
[N600] Diablo GT '00
[N600] Huracán LP 610-4 '15
[N700] Aventador LP 700-4 '11
[N800] Veneno '14
[Gr.4] Huracán Gr.4
[Gr.3] Huracán GT3 '15
Lancia
The beloved rally car maker had a blast in the rally world of the '70s and the '80s and. The Delta HF Integrale Evoluzione is a very eloquent example of just how much Lancia grew in that period. Unfortunately, it's just a thing of the past now.
[N200] Delta HF Integrale Evoluzione 1991
Lexus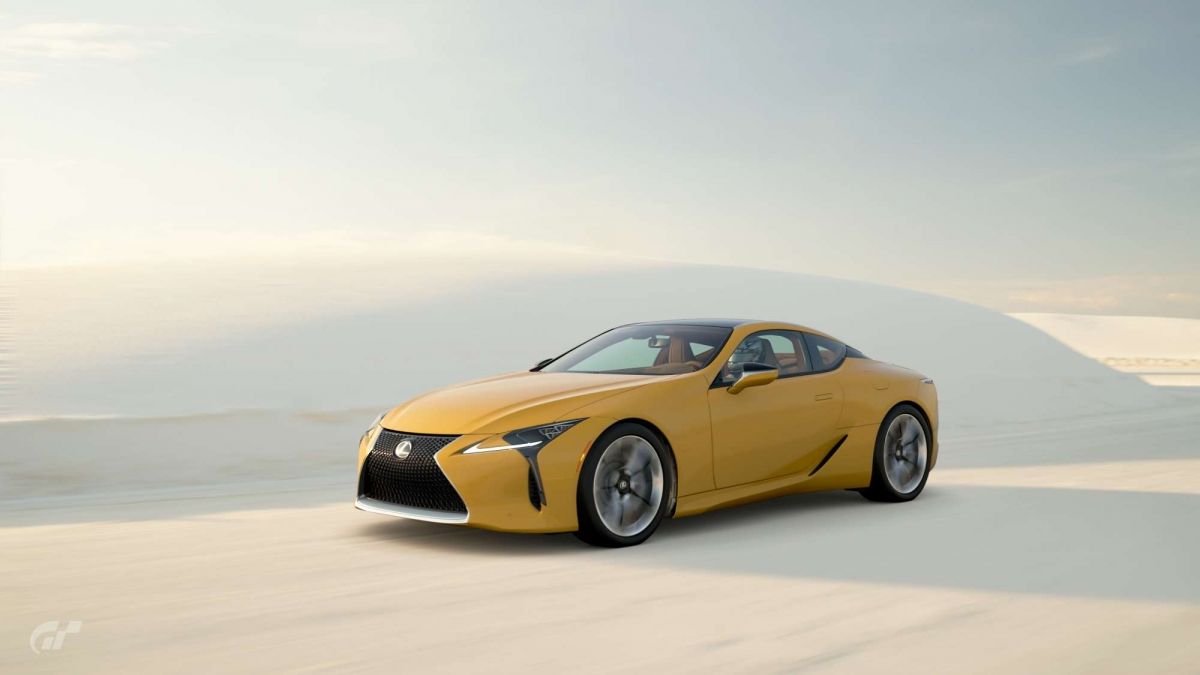 Lexus' most relevant representatives in real life are also in the Gran Turismo Sport: the RC and LC coupés are both here, in their most powerful states. We've also got Group 4, Group 3, and Group 2-flavored RCs, plus the LF-LC GT Vision Gran Turismo concept. The only thing that's missing — and it shouldn't, from any car-game — is, of course, the LF-A.
[N500] RC F '14
[N500] LC500 '17
[Gr.4] RC F Gr.4
[Gr.3] RC F GT3 Prototype Emil Frey Racing '16
[Gr.3] RC F GT3 Emil Frey Racing '17
[Gr.2] Au Tom's RC F '16
[Gr.2] Petronas Tom's SC430 '08
[Gr.X] LF-LC GT Vision Gran Turismo
Maserati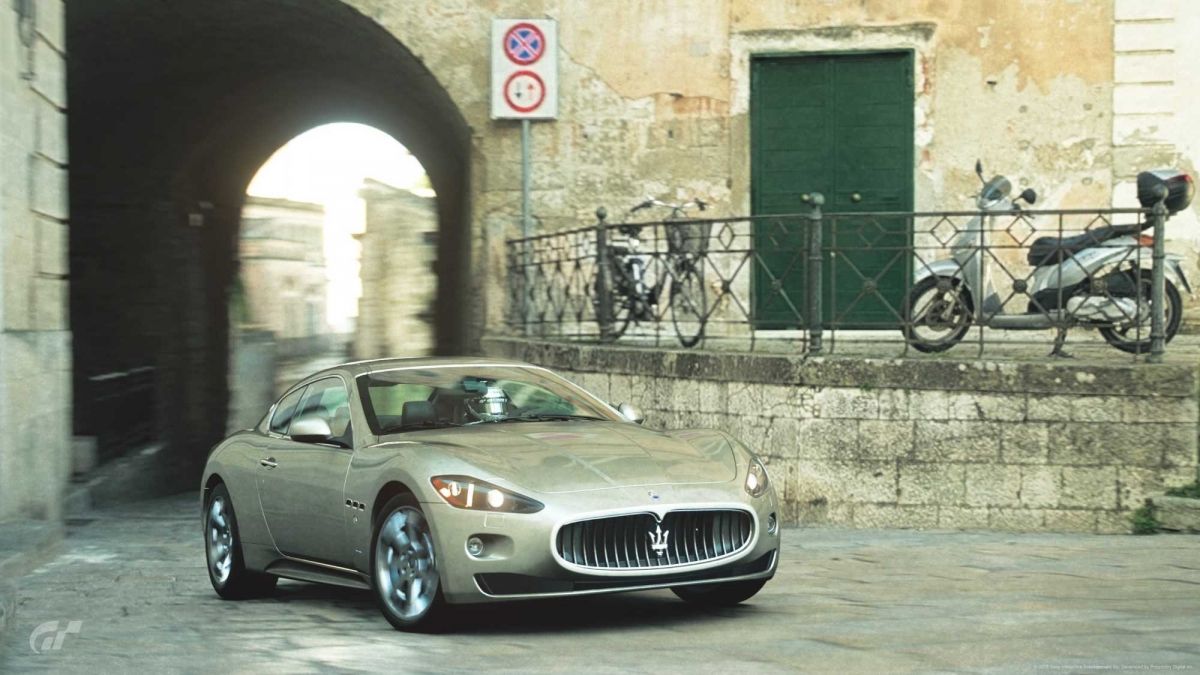 Maserati also breaks through into the GT Sport, and its first representative is the aging-but-still-wonderfully-looking GranTurismo. Next in our wishlist: the MC12, of course!
[N400] GranTurismo S '08
Mazda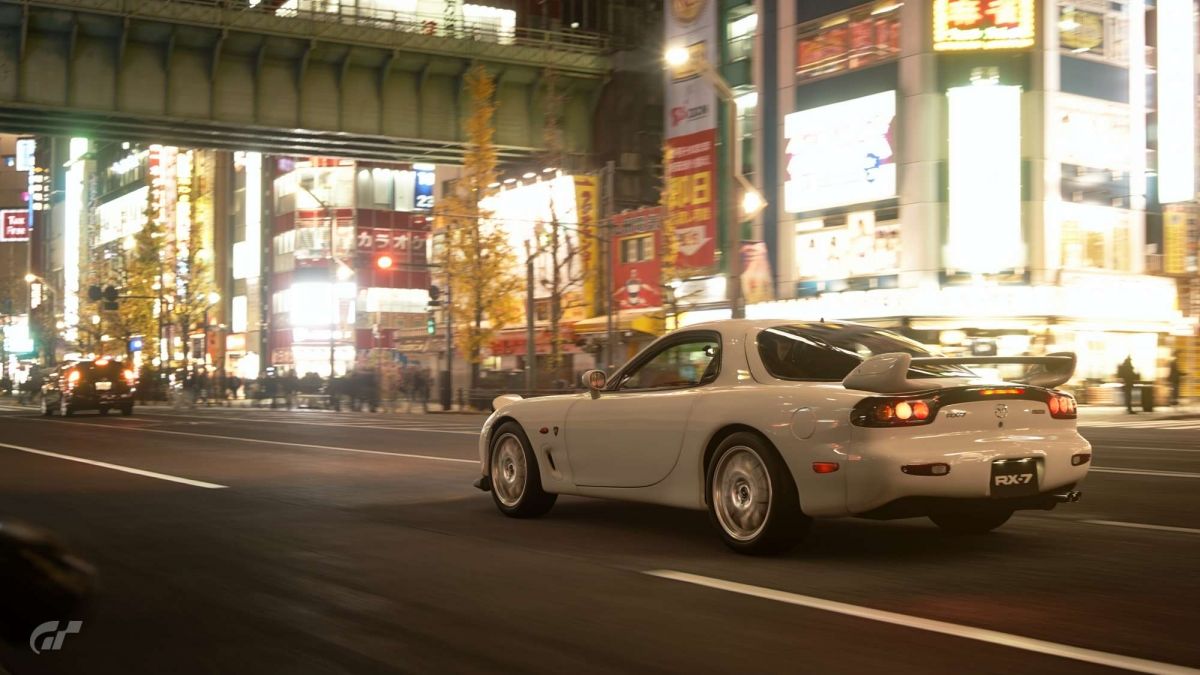 Although the mindblowing rotary-engine era — represented here by the famously loud Mazda 787B, and the mid-engine "breadvan" RX500 — is long gone, Mazda keeps on putting smiles on our faces, with the nimble MX-5, which is present in the game as well. The compact family sedan Mazda3 is here, even as Group 4, and Group 3 competition runners.
[N100] Roadster S (ND) '15
[N200] RX-7 GT-X (FC) '90
[N200] Atenza Sedan XD L Package '15
[N300] RX-7 Spirit R Type A (FD) '02
[N300] RX500 '70
[Gr.4] Atenza Gr.4
[Gr.3] Atenza Gr.3
[Gr.1] 787B
[Gr.1] LM55 Vision Gran Turismo Gr.1
[Gr.X] Atenza Gr.3 Road Car
[Gr.X] LM55 Vision Gran Turismo
McLaren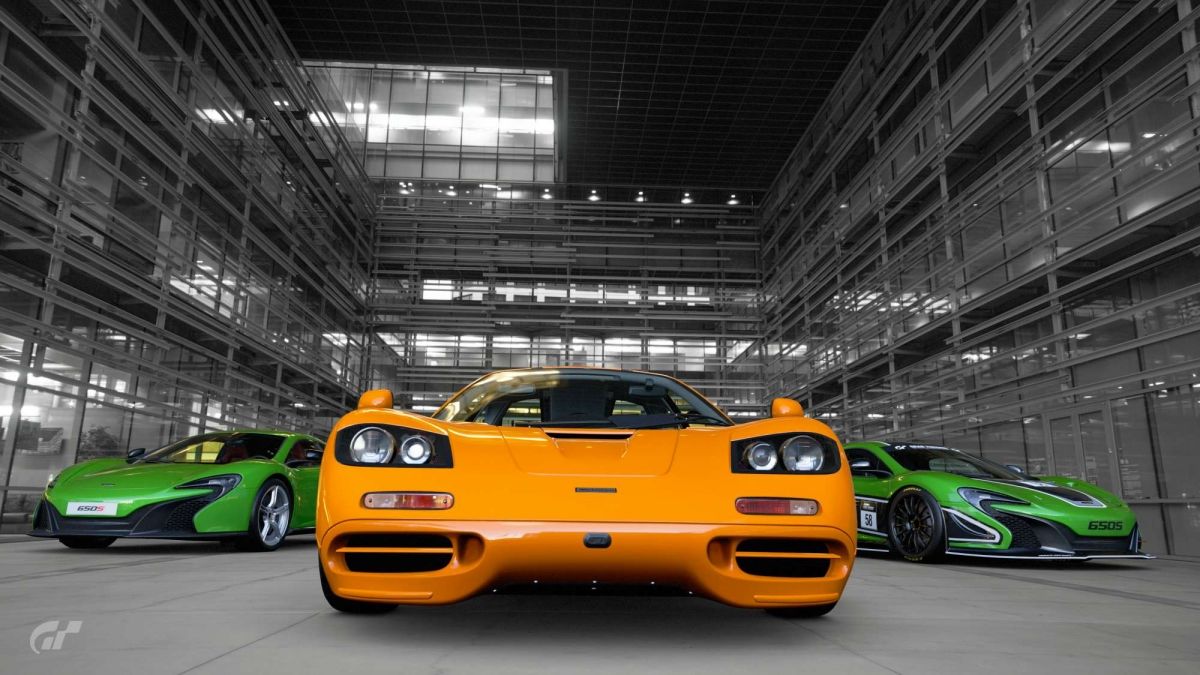 There are so many models missing from McLaren's lineup that it's almost frustrating. We've finally got the P1 (GTR) BUT there's no Senna, no 720S, no 570, no 540. Anyway, what we say is there's a lot to make up for at McLaren, Polyphony Digital. The F1 just doesn't cut it anymore.
[N600] F1 '94
[N600] MP4-12C '10
[N700] 650S Coupé '14
[Gr.4] 650S Gr.4
[Gr.3] 650S GT3
[Gr.X] P1 GTR '16
[Gr.1] Ultimate Vision Gran Turismo
[Gr.X] Ultimate Vision Gran Turismo
Mercedes-Benz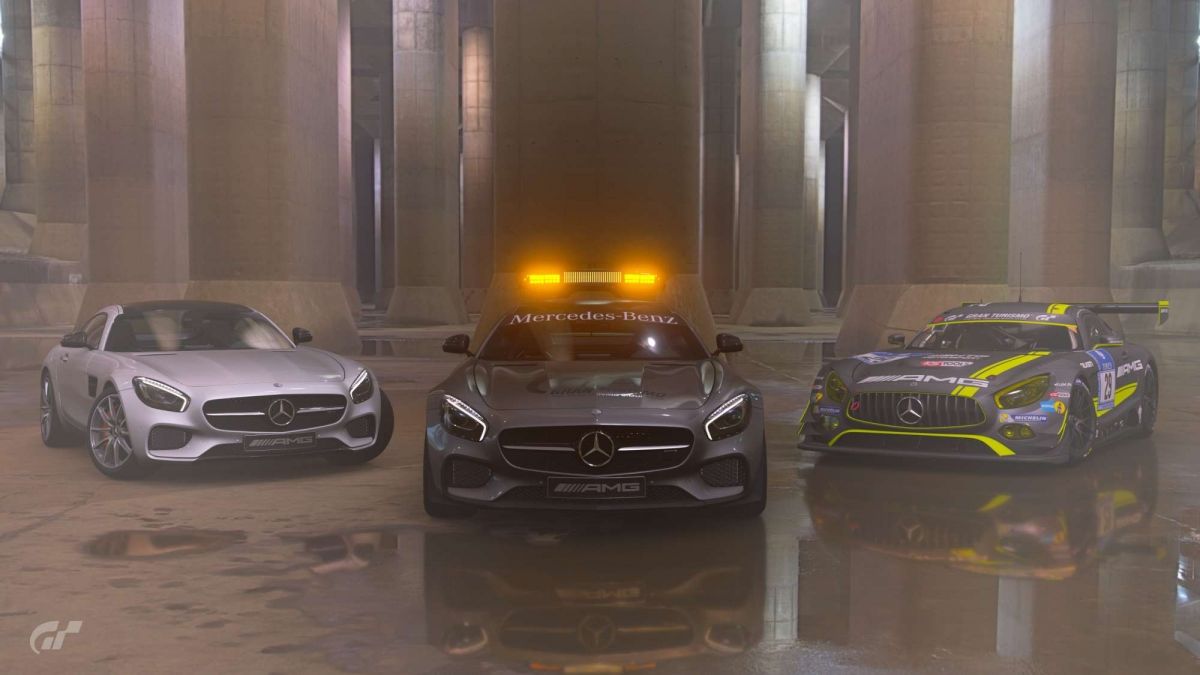 You may think I've carried over my anger from McLaren, but the Mercedes lineup is also scarce in relevant models, really. Indeed all the Mercs here are AMGs but there are way too few. Thank you for the A 45, the GT S, and Hamilton's F1 car, but we'd love to hear the growls of the C63, and the E63, and the S65 as well.
[N400] A 45 AMG 4MATIC '13
[N500] Mercedes-AMG GT S '15
[N600] SLS AMG '10
[Gr.4] SLS AMG Gr.4
[Gr.3] Mercedes-AMG GT3 AMG-Team HTP-Motorsport '16
[Gr.3] SLS AMG GT3 '11
[Gr.1] Sauber Mercedes C9 '89
[Gr.X] AMG Vision Gran Turismo
[Gr.X] AMG Vision Gran Turismo Racing Series
[Gr.X] Mercedes-AMG F1 W08 EQ Power+ '17
MINI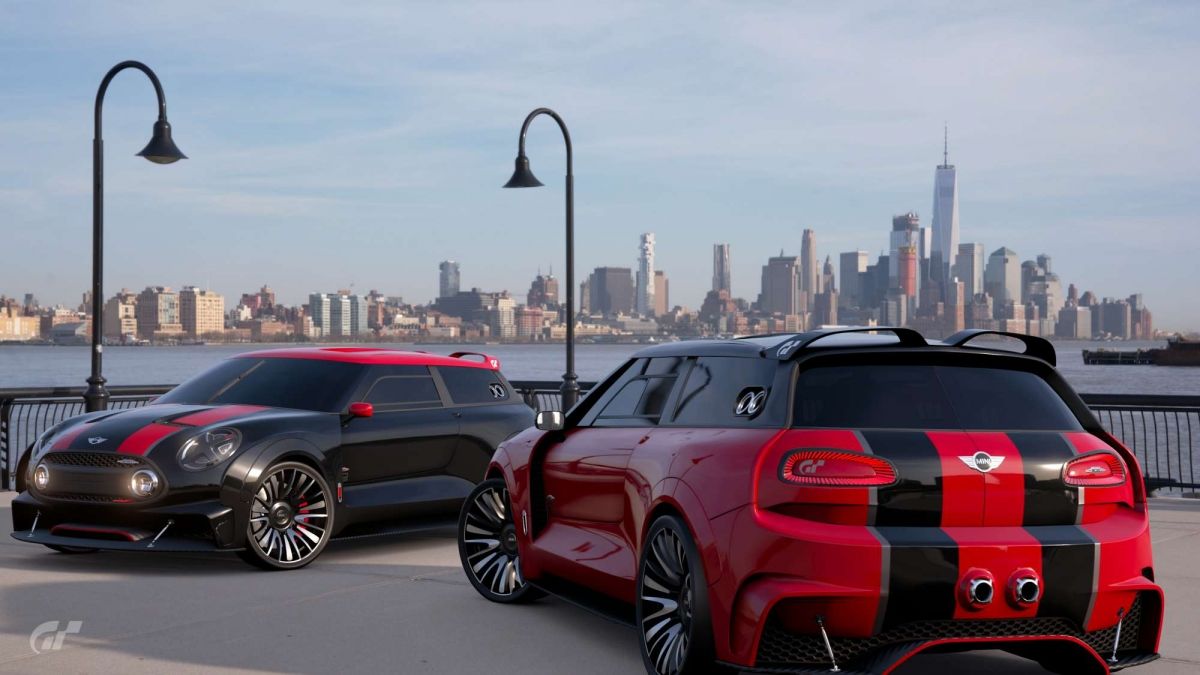 One year after the launch, and we get the Cooper Ss, in both original and modern forms. Come with the JCW already!
[N100] Cooper S '65
[N200] Cooper S '05
[Gr.X] Clubman Vision Gran Turismo
Mitsubishi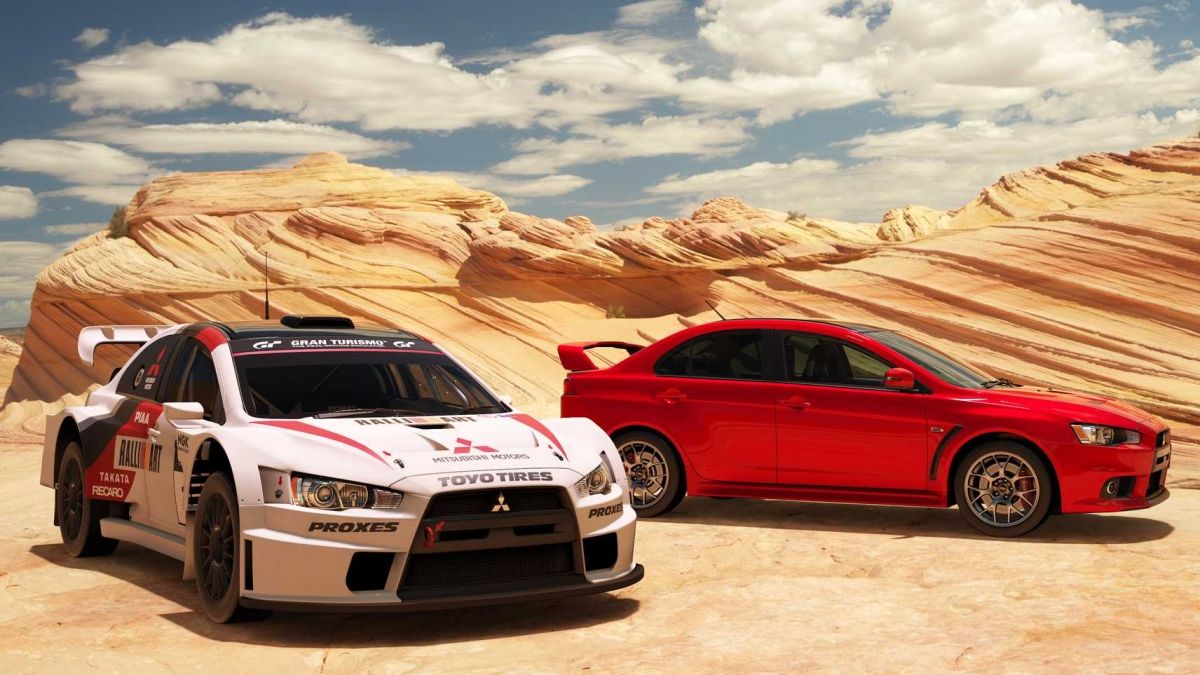 Once a movie, game and real-life star, Mitsubishi had multiple changes of heart, all bad, because it just revived the Eclipse as a crossover. So what we got left is, of course, the Lancer which is offered in all possible trims here. We miss the 3000GT.
[N300] Lancer Evo IV GSR '96
[N300] Lancer Evolution Final Edition '15
[Gr.4] Lancer Evolution Final Edition Gr.4
[Gr.3] Lancer Evolution Final Edition Gr.3
[Gr.B] Lancer Evolution Final Edition Gr.B Rally Car
[Gr.X] Lancer Evolution Final Edition GR.B Road Car
[Gr.X] Concept XR-PHEV Evolution Vision Gran Turismo
Nissan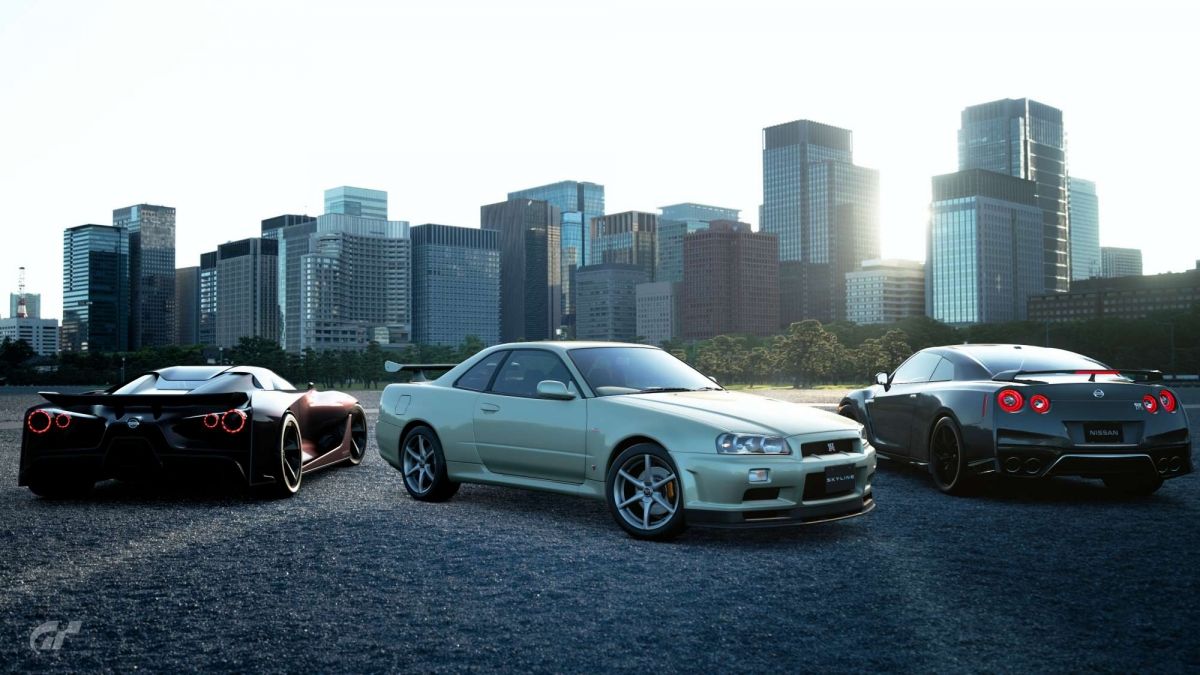 The previous Gran Turismo titles went overboard with the Skyline, with the 6 featuring no less than 43 entries. For Gran Turismo Sport, they've toned it down a little, to a mere 12. Depending on how you look at it, it's almost a 75% cut. The only thing that's not GT-R is the latest entry, called R92CP. If you haven't heard of it it's because is not a street car but a Le Mans hero.
[N300] Fairlady Z 300ZX Twin Turbo 2Seater '89
[N300] Fairlady Z Version S '07
[N300] Skyline GT-R V-Spec II (R32) '94
[N300] Skyline GT-R V-Spec (R33) '97
[N300] Skyline GT-R V-Spec II NÜR (R34) '02
[N600] GT-R Premium Edition '17
[N600] GT-R Nismo '17
[Gr.4] GT-R Gr.4
[Gr.3] GT-R Nismo GT3 N24 Schulze Motorsport '13
[Gr.2] Motul Autech GT-R '16
[Gr.2] Xanavi Nismo GT-R '08
[Gr.1] GT-R LM Nismo '15
[Gr.1] R92CP '92
[Gr.B] GT-R Gr.B Rally Car
[Gr.X] GT-R Safety Car
[Gr.X] Concept 2020 Vision Gran Turismo
Pagani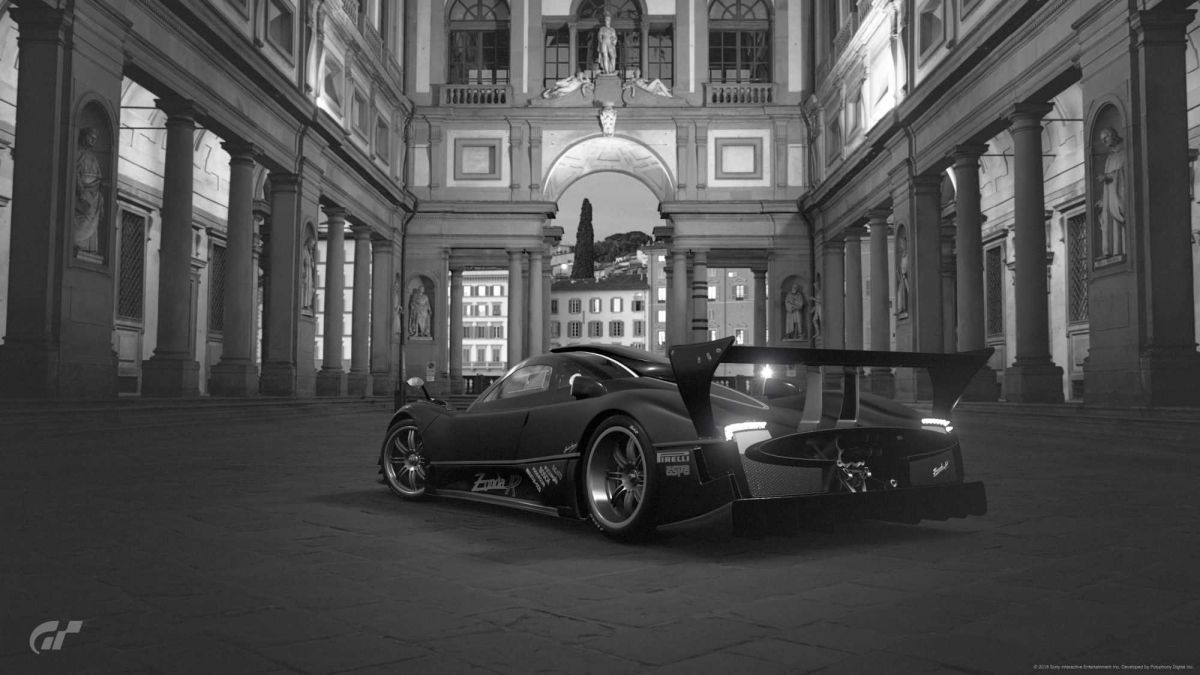 The Italian dream car manufacturer is here now, with only one car: the Zonda R. We'd say we hope the Huayra will be added later on but honestly, we don't really care. The Zonda R is the most aggressive Pagani ever built — it's not even allowed on public roads.
[Gr.X] Zonda R '09
Peugeot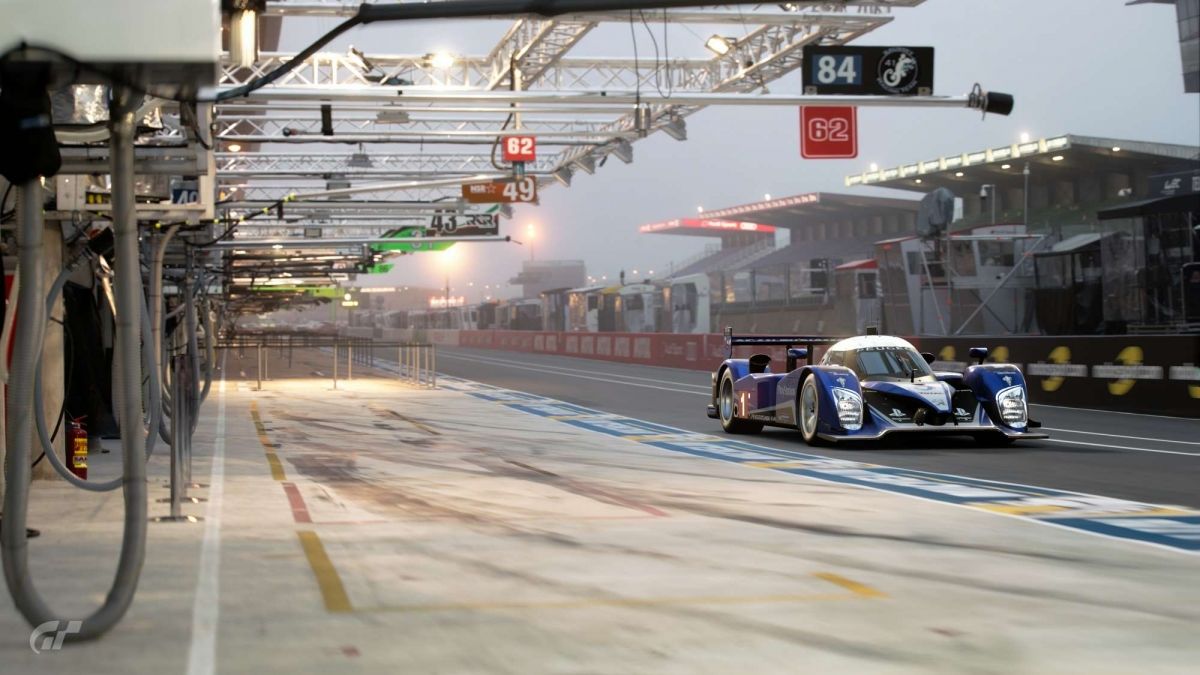 Two out of the three Sochaux lions that can truly run are here: from the 208 GTi to the 908 LMP1. In between sits the 308 GTi which is absent from the game but there's the RCZ filling the gap, boasting not only the street guise but also the Group 4, Group 3 trims.
[N200] 208 GTi by Peugeot Sport '14
[N200] RCZ GT Line '16
[Gr.4] RCZ Gr.4
[Gr.3] Vision Gran Turismo
[Gr.3] RCZ Gr.3
[Gr.1] 908 HDi FAP - Team Peugeot Total '10
[Gr.1] L750R HYbrid Vision Gran Turismo
[Gr.B] RCZ Gr.B Rally Car
[Gr.X] L750R HYbrid Vision Gran Turismo
[Gr.X] Vision Gran Turismo
Plymouth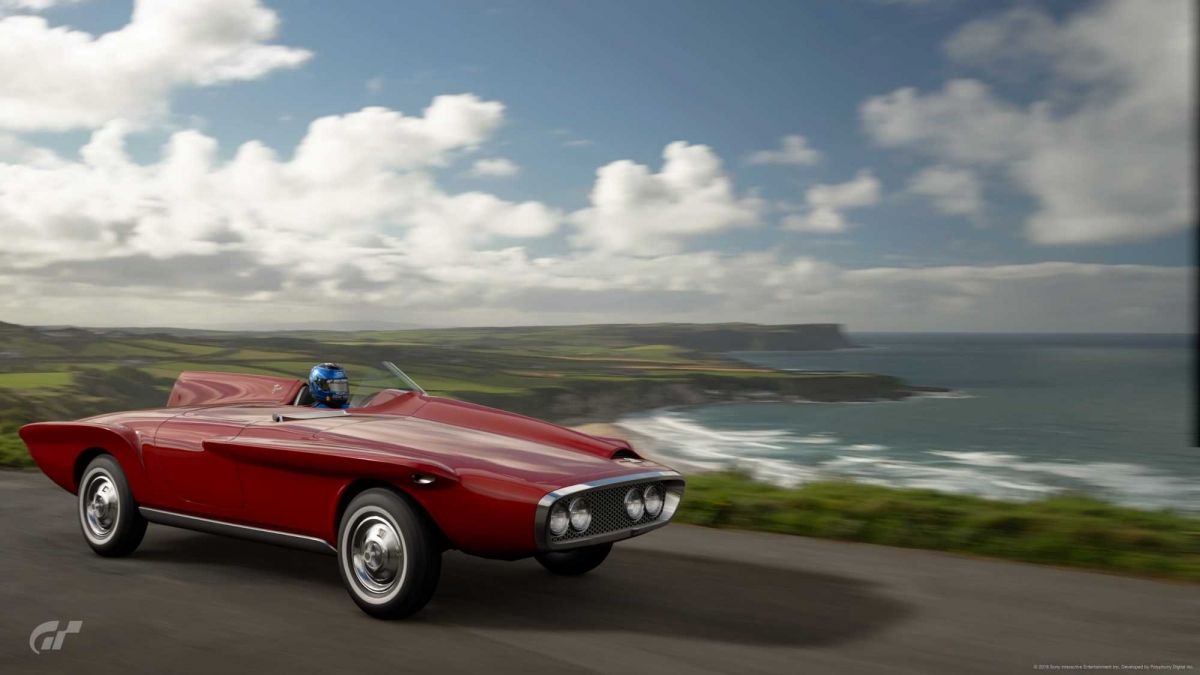 The XNR Ghia Roadster — the only Plymouth available in the GT Sport so far — looks so cool that we've bought one based on this sole fact. And it's not necessarily cheap: Cr.1,000,000. We regret nothing. To the Scapes section!
[N300] XNR Ghia Roadster '60
Pontiac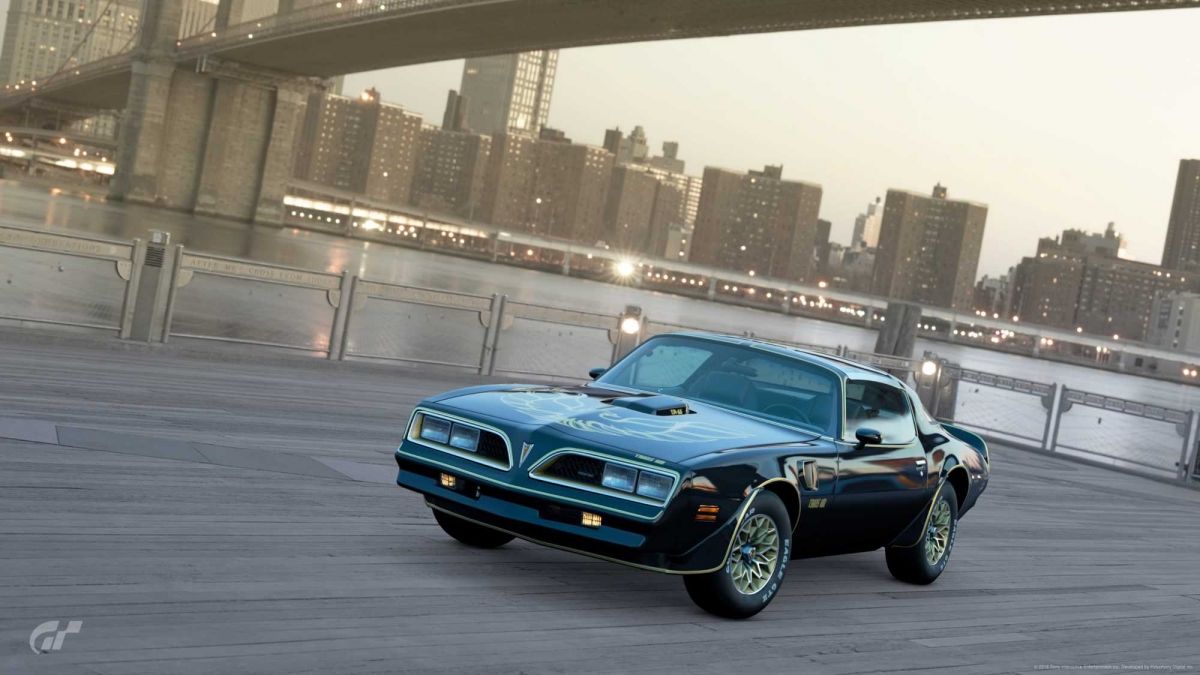 Pontiac makes its entrance in the GT Sport universe with the Bandit's car: the Firebird Trans-Am. We don't need anything for now, Pontiac, thank you!. Time to grow that Reynolds 'stache...
[N200] Firebird Trans Am 1978
Porsche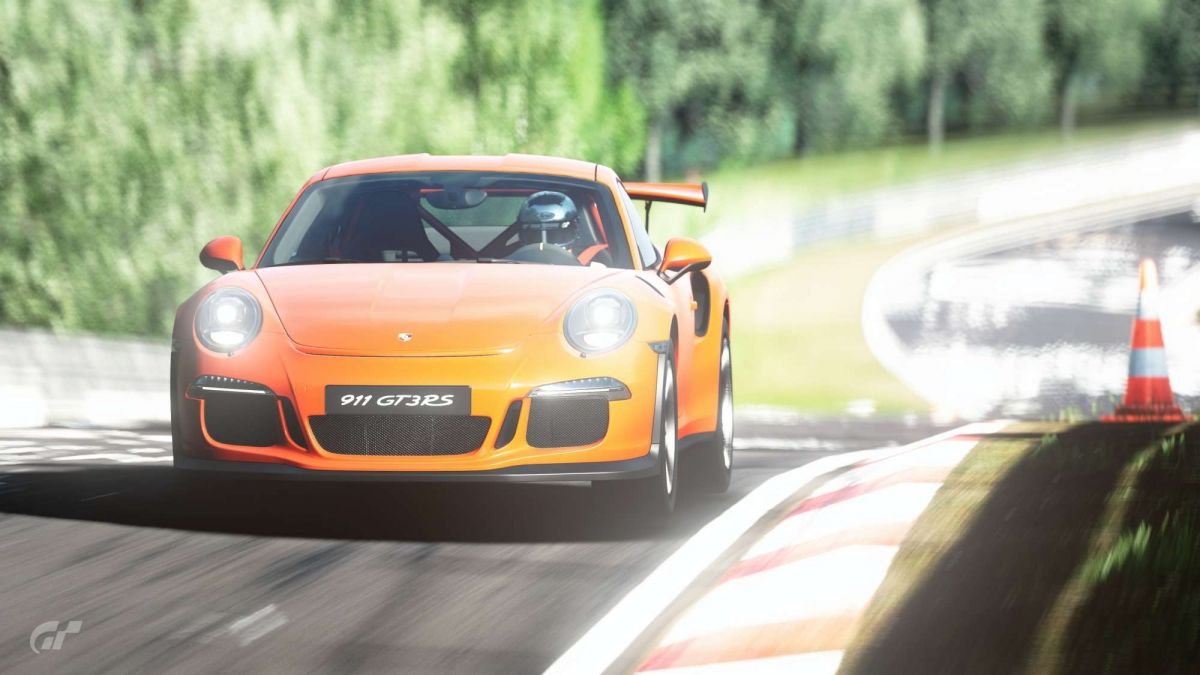 At Porsche, everything needs to run fast. They've even tried to make SUVs but those turned out fast as well. Unlucky for us, we don't get to see that in the game, because the only road-going model present here is the GT3 RS. Now we get bits of 911 heritage through the 996, and 997 generations. Fortunately, we got the GT3-spec 911 RSR and the Cayman GT4 Clubsport.
[N100] 356 A/1500 GS GT Carrera Speedster '56
[N400] 911 GT3 (996) '01
[N400] 911 GT3 (997) '09
[N500] 911 GT3 RS '16
[Gr.4] Cayman GT4 Clubsport '16
[Gr.3] 911 RSR '17
[Gr.1] 919 Hybrid - Porsche Team '16
RenaultSport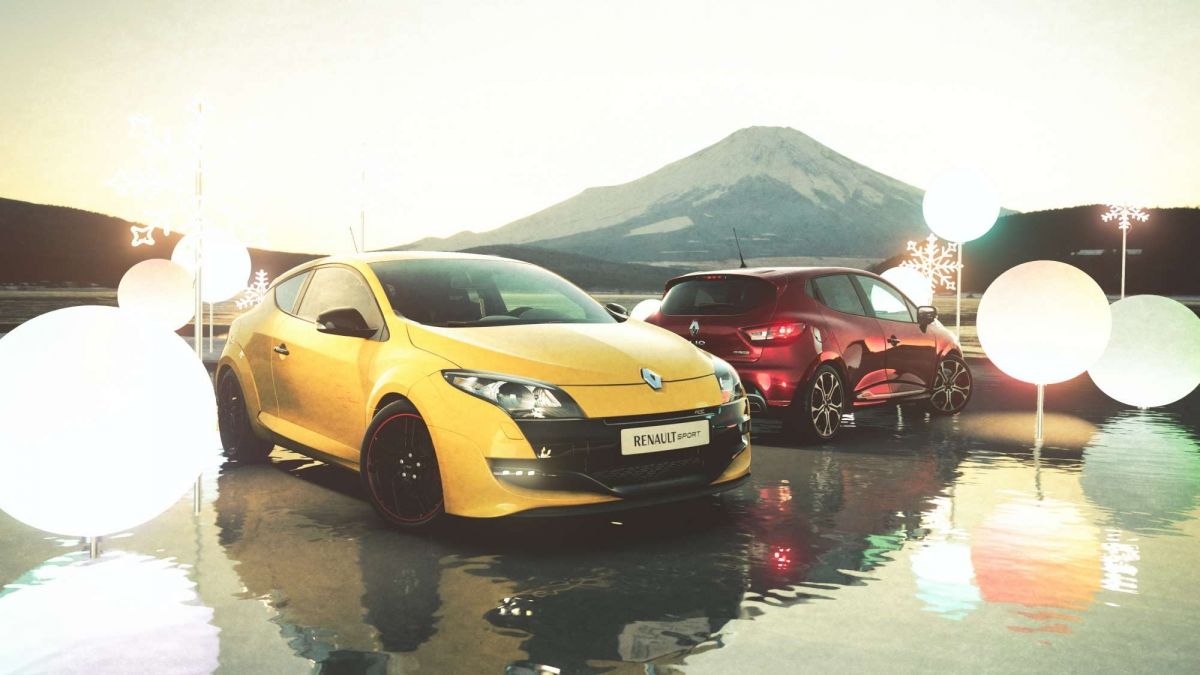 The all-new Mégane R.S. planned its debut in other racing game, so it's not here yet. What we have here, though, are the entry-level Clio R.S., the previous-gen Mégane, and the super-cool R.S. 01.
[N200] Clio R.S. 220 EDC Trophy '15
[N200] Clio R.S. 220 EDC Trophy '16
[N300] Mégane R.S. Trophy '11
[Gr.4] Mégane Gr.4
[Gr.4] Mégane Trophy '11
[Gr.3] R.S.01 GT3 '16
[Gr.X] R.S.01 '16
Shelby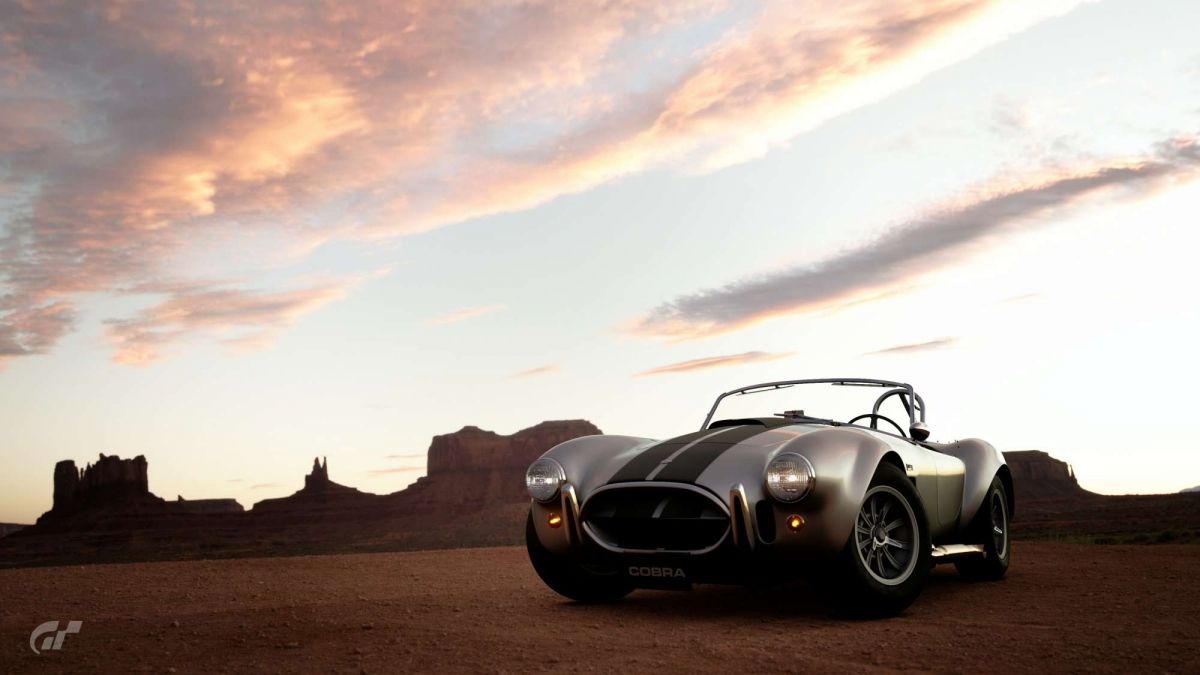 Shelby's presence is limited to the car that pops into anyone's mind whenever they hear the name Shelby: the Cobra 427, a British sports car turned into ballistic American supercar by Mr. Caroll Shelby. Here why it's so popular, by the way. The v1.25 update also brought us a high-profile representative: the Daytona Coupé. G.T. 350 also joined the Shelby virtual showroom.
[N300] Shelby G.T. 350 '65
[N500] Cobra 427 '66
[Gr.X] Cobra Daytona Coupé '64
Subaru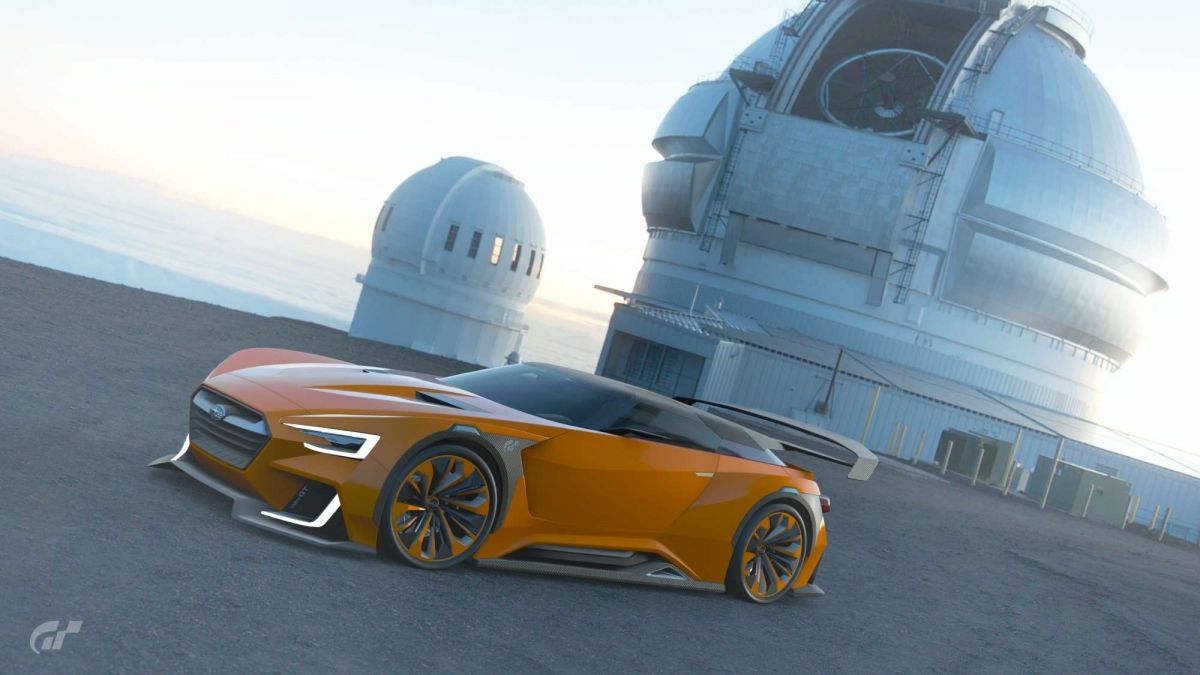 The WRX, Subaru's most beloved model, makes its way into GT Sport as well, available in all the trims, from the road-going model to the rally-spec one. The most interesting Subie here is, of course, the Viziv GT Vision Gran Turismo. The myth says it has the power of 357 vapers. Sorry, I had to. Moving on...
[N200] BRZ S '15
[N300] Impreza 22B-STI '98
[N300] WRX STI Type S '14
[Gr.4] WRX Gr.4
[Gr.3] WRX Gr.3
[Gr.B] WRX Gr.B Rally Car
[Gr.X] BRZ Falken Tire/Turn 14 Distribution '17
[Gr.X] WRX STI Isle Of Man Time Attack Car '16
[Gr.X] Viziv GT Vision Gran Turismo
Suzuki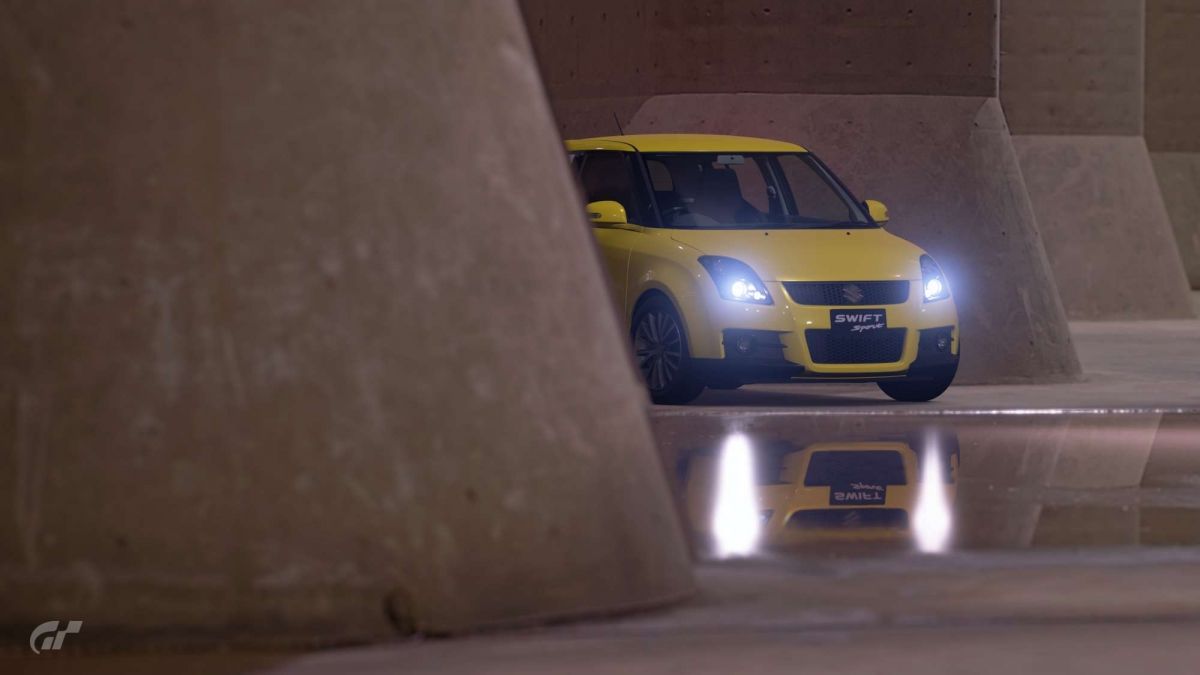 Suzuki says "Hi!" with the 2007 Swift Sport, a car which I love in real life and I like having in the GT Sport, although I did (and most probably will) never drive it in the game. It's the kind of vehicle you enjoy more in real life.
[N100] Swift Sport '07
Tesla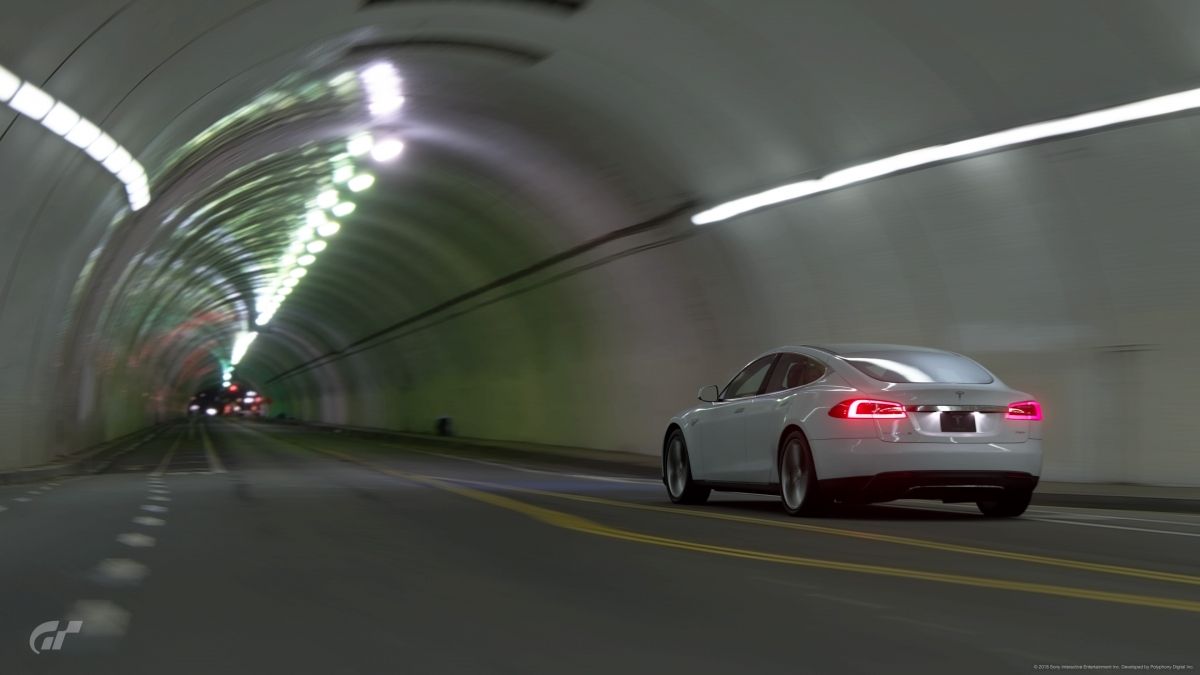 The American wonder-car manufacturer enters the GT world with its first commercial success: the Model S. This, of course, gives us hope that we're going to see the new Roadster as well, maybe sooner than its expected official launch.
[Gr.X] Model S Signature Performance '12
Toyota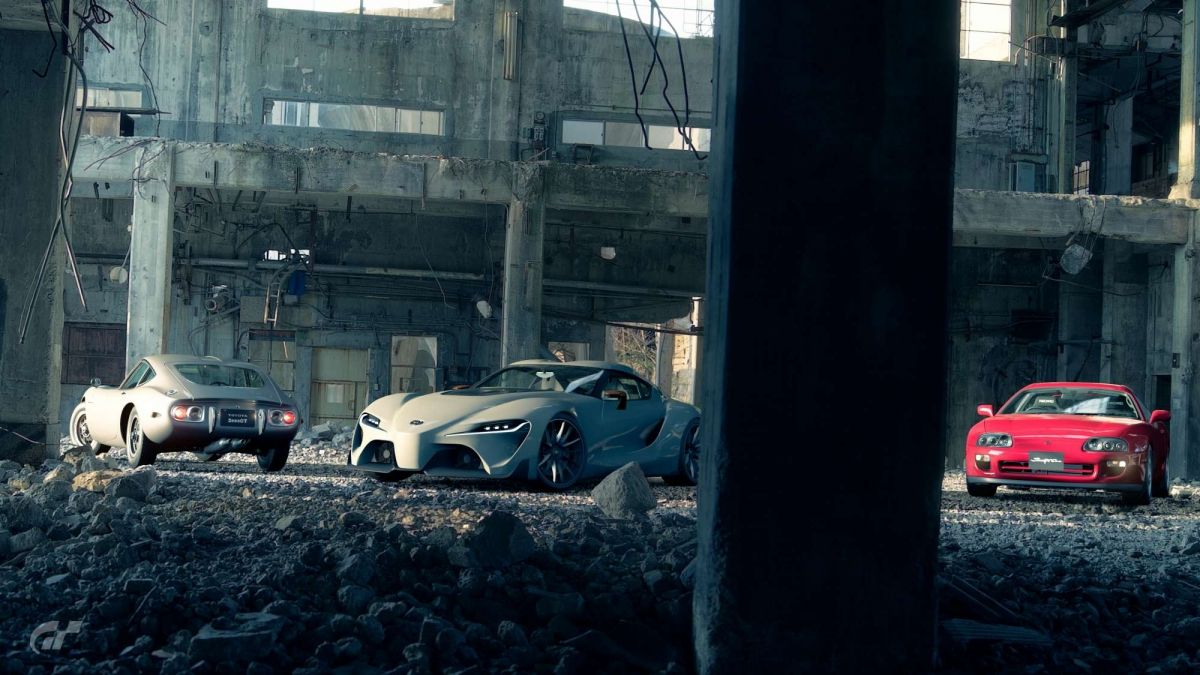 Toyota is doing this weird thing of shooting itself in the leg by not featuring its cars in video games. It has to do with the misfortune of not getting a boner when you see a Toyota in real life or something like this. However, the Gran Turismo Sport is one of the few exceptions where Toyota is present. From the cute S-FR two-seater to the Supra, and the TS030, they're all here.
[N100] S-FR '15
[N200] 2000GT '67
[N200] 86 GT '15
[N200] 86 GRMN '16
[N200] MR2 GT-S '97
[N300] Supra 3.0T Turbo A '88
[N300] Supra RZ '97
[N400] S-FR Racing Concept '16
[Gr.4] Toyota 86 Gr.4
[Gr.3] FT-1 Vision Gran Turismo Gr.3
[Gr.3] GR Supra Racing Concept '18
[Gr.1] TS030 Hybrid '12
[Gr.1] TS050 Hybrid Toyota Gazoo Racing '16
[Gr.B] 86 Gr.B Rally Car
[Gr.X] FT-1 '14
[Gr.X] FT-1 Vision Gran Turismo
TVR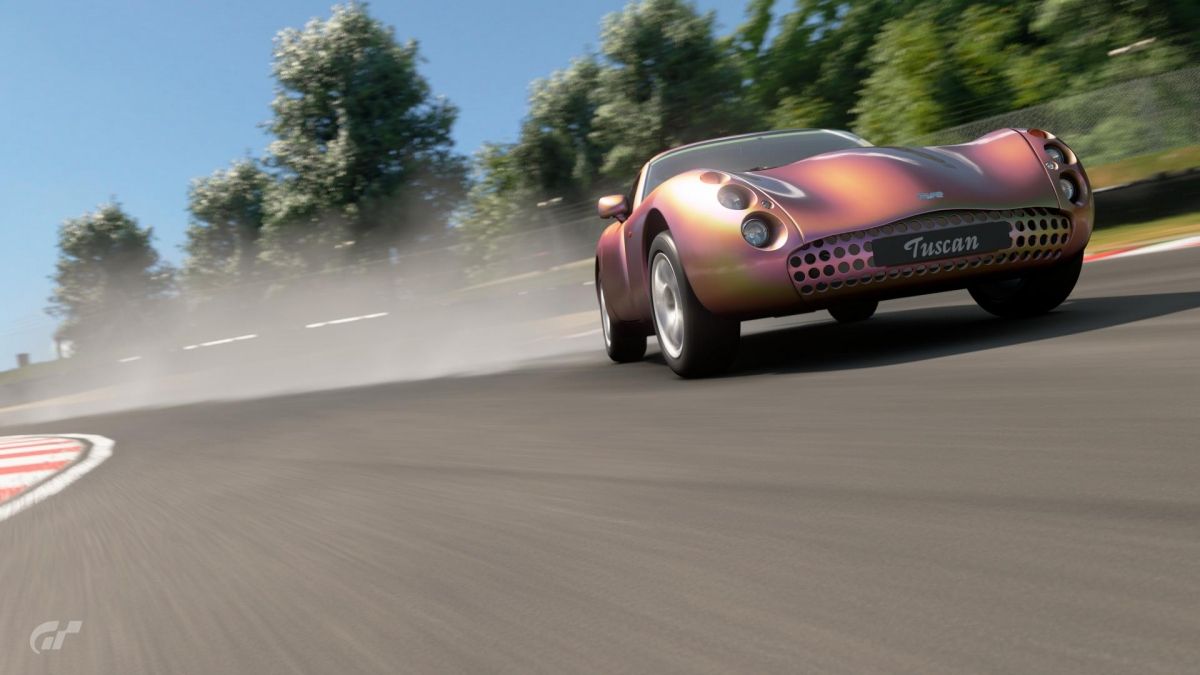 The British sports car manufacturer made its debut in GT Sport with the 1.32 update, and the sole representative is the 2000 Tuscan Speed 6. Now let's wait for Cerbera to step in!
[N400] Tuscan Speed 6 '00
Volkswagen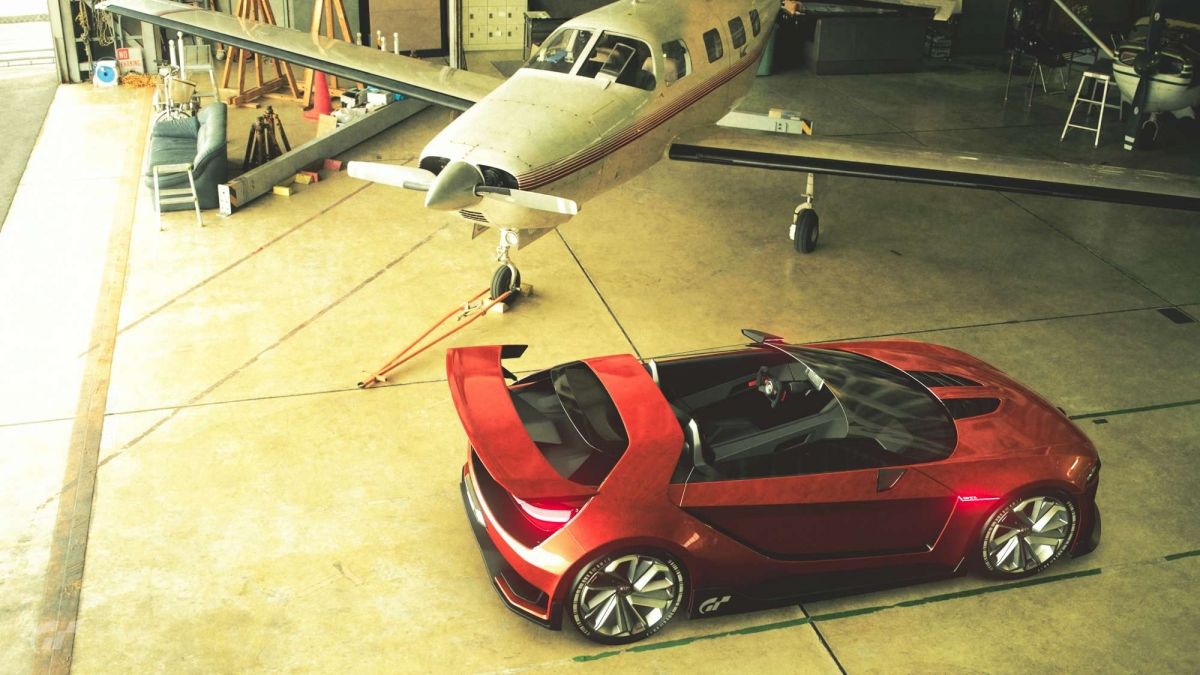 Although Volkswagen is a world-known brand — and not just because of Dieselgate — it doesn't have that many sports cars. Probably that's why the in-game vehicle lineup features the 1962 Sambabus instead of others. Of the two worth-mentioning Volkswagen mild runners, one is missing: there's only the Golf GTI, so no AWD R version for us.
[N100] Sambabus Typ 2 '62
[N100] 1200 '66
[N200] Golf VII GTI '14
[Gr.4] Scirocco Gr.4
[Gr.3] GTI Vision Gran Turismo Gr.3
[Gr.3] Beetle Gr.3
[Gr.X] GTI Roadster Vision Gran Turismo
[Gr.X] GTI Supersport Vision Gran Turismo
Zagato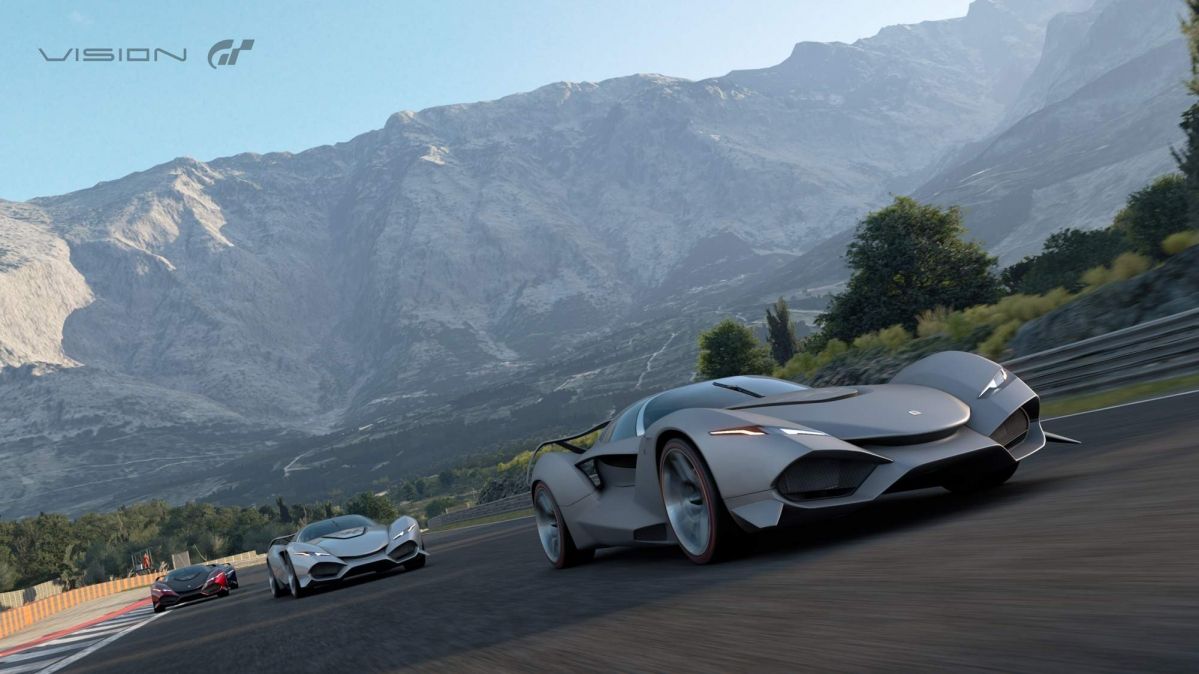 The list of Zagato works worthy of publicity is not short. Alfa Romeo Giulia TZ2 is a car I'd like to drool upon, virtually, as is the TZ3 from 2010. Plus, every single Aston Martin model that was subjected to the Zagato treatment. Plus that Lamborghini Gallardo that was known as 5-95. Unfortunately, you get none of the above in the GT Sport. The only Zagato here is IsoRivolta VGT, a tribute to the Iso Rivolta (which was designed by Bertone, by the way). If you like looks of it, good news: you can buy it, in real life.
[Gr.X] Zagato IsoRivolta Zagato Vision Gran Turismo