51 vehicles from the start, representing five different disciplines
We've already crashed a car in each of the five disciplines the V-Rally 4 features, and we've had a lot of fun in the process — you can read all about it in this review. If you're on PC, you'll have to wait a bit more (until September 25) to get your hands on the latest V-Rally episode; a good opportunity for you (and those who haven't bought the game yet) to further inspect the offer by looking at the car lineup.
So here they are, sorted alphabetically; the word that precedes the name is the vehicle class.
BMW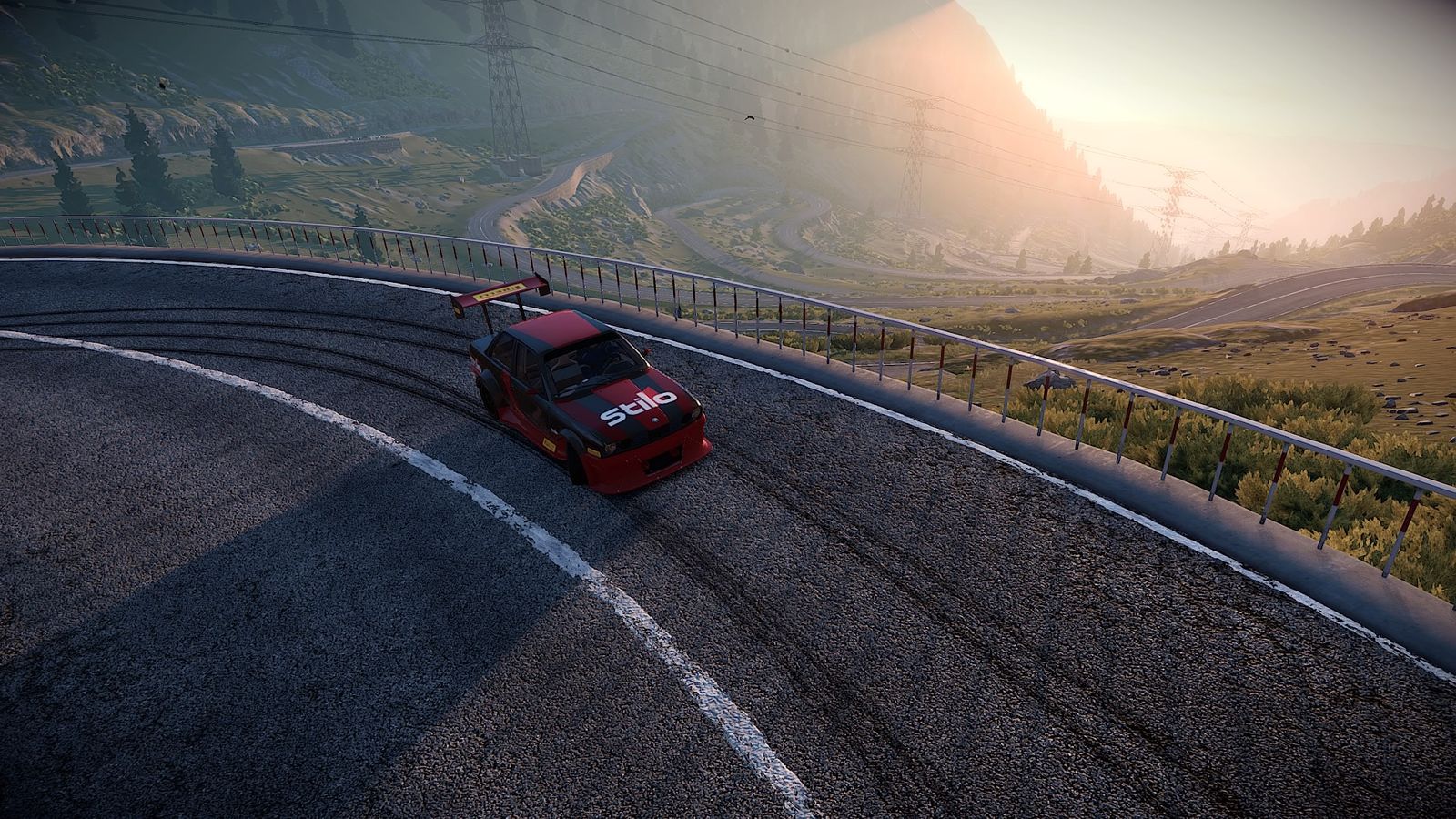 There are two different BMWs in V-Rally 4 (although they're actually the same model): one is a downforce-heavy hill-climber, and the other is a rally car. Both run the 2.3-liter inline-four engine, good for 300 hp sent to the rear axle via a five-speed (for the rally car) and six-speed 'box, respectively. We'd love to see newer Bimmers tackling the V-Rally 4 hill climb routes as well: the E92 pops into the head for no particular reason.
[Rally] BMW M3 (E30) Rally
[Hillclimb] BMW 3 Series (E30)
Citroën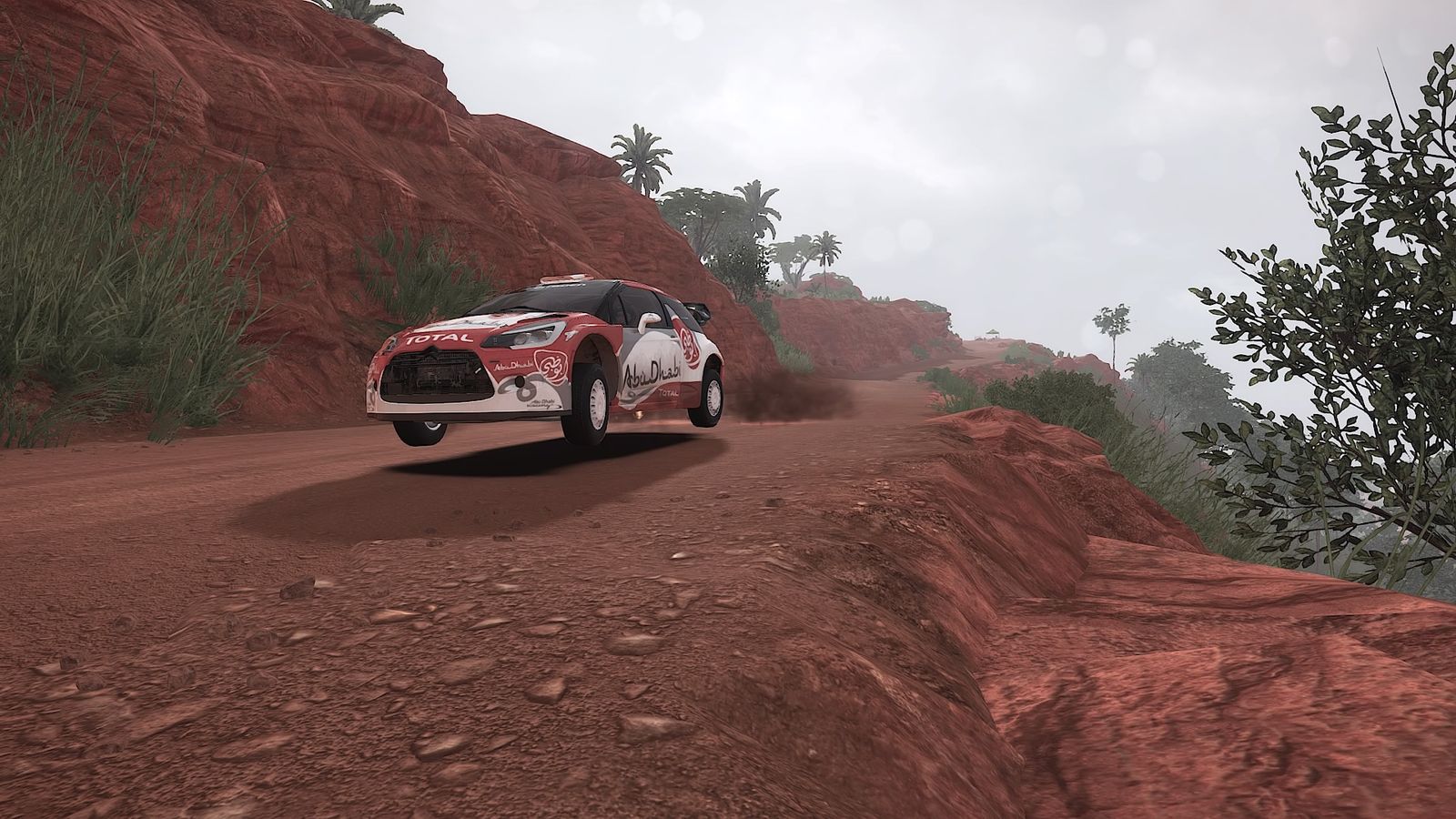 Unsurprisingly, Citroën is present in a rally game with its DS3 champion. Surprisingly, all the cars (even the Xsara) is offered in rally spec: Xsara is considered one of the best rallycross cars ever. The DS3 is offered in three different flavors, and ages: R3T, R5, and 'Rally' (which is a full-on WRC-spec runner, as far as we can tell).
[Rally] Citroën DS3 R3T
[Rally] Citroën DS3 R5
[Rally] Citroën DS3 Rally
[Rally] Citroën Xsara Kit Car
Fiat
Under the FIAT badge, we have two feisty representatives bearing the Scorpion badge: the '70s Group 4 superstar named 131 and the Fiat (Grande) Punto Abarth S2000. The latter is more powerful than the former, but ask us to pick one, and only one, and you already know the answer.
[Rally] Fiat 131 Abarth
[Rally] Fiat Punto Abarth S2000
Ford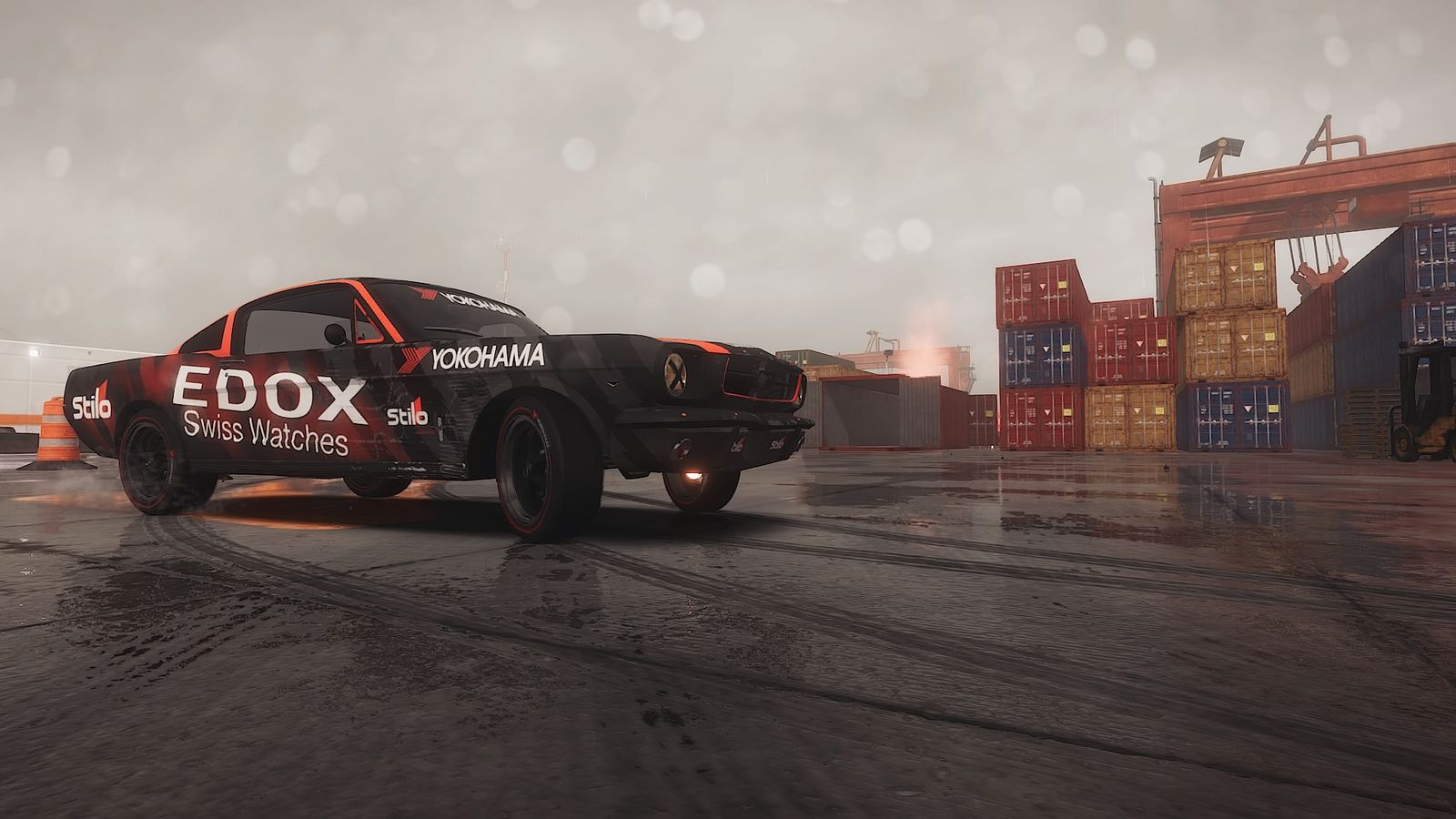 If it was to name one car that we'd bet it was going to be featured in the V-Rally 4, that name would have been RS200. Also, we would've lost the bet. On the bright side, though, there are six Blue-Oval representatives ready to make you shine in three different disciplines: rally, rallycross, and extreme-khana. The Focus RS RX works great as long as it doesn't have dish soap under its wheels.
[Rally] Ford Escort Mark II 1800
[Rally] Ford Escort RS 1600
[V-Rally Cross] Ford Fiesta RS RX
[V-Rally Cross] Ford Focus RS RX
[Extreme-Khana] Ford Mustang Fastback
[Extreme-Khana] Ford Shelby GT500
Honda
There's one big 'Why?' regarding the Honda lineup in V-Rally 4 — Honda CR-Z, we're looking at you right now! It's not that the CR-Z is a mild-powered hybrid, or that it's front-wheel drive. Our problem is with the discipline it represents: Extreme-Khana. That until you realize that this kind of 'khana' is actually something we, humans, call Time Attack. The Civic Turbo is a blast on the rallycross tracks, by the way.
[V-Rally Cross] Honda Civic Turbo
[Extreme-Khana] Honda CR-Z
Lancia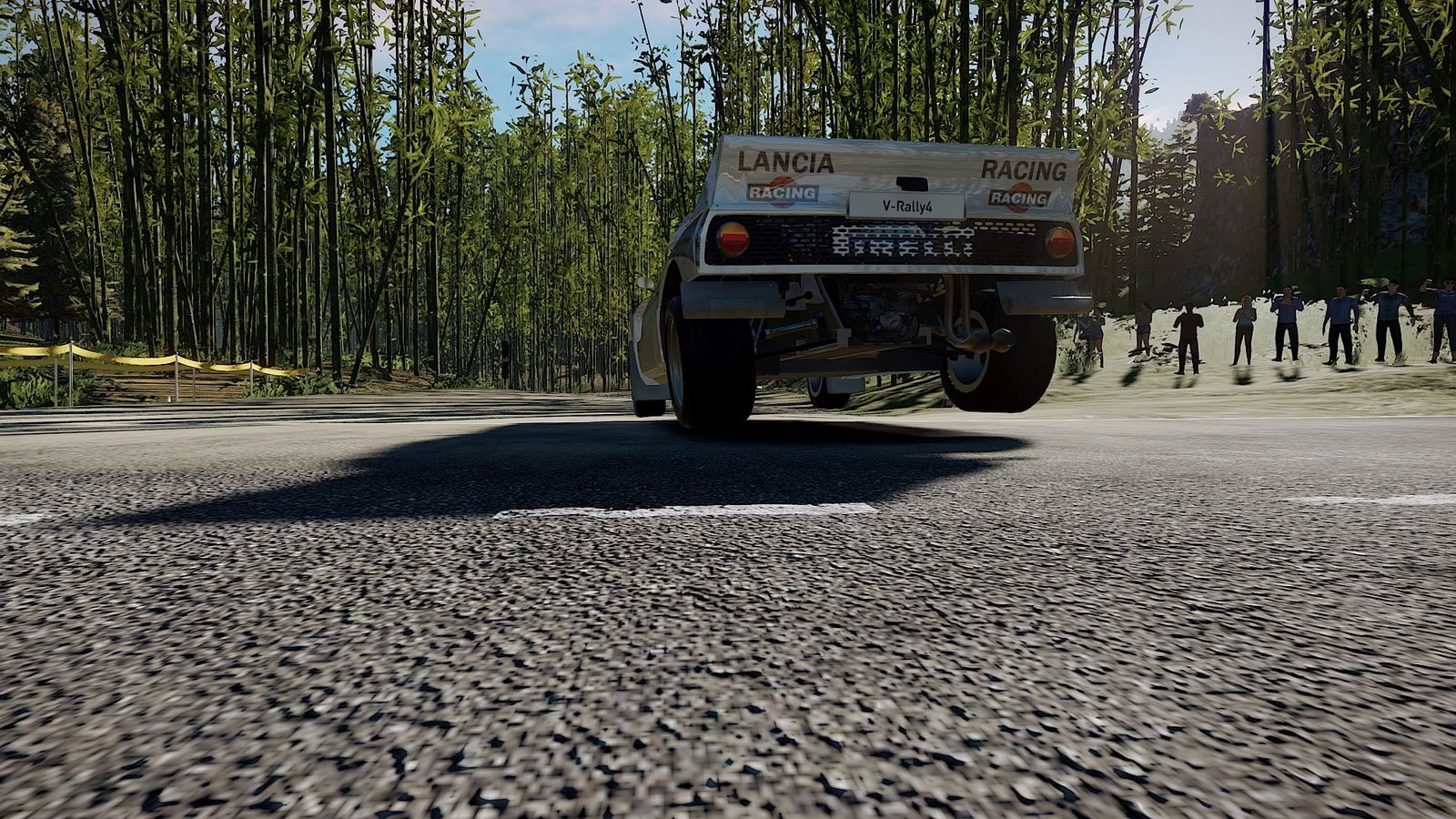 The universe would've imploded if Lancia was absent from V-Rally 4. I mean, what other car manufacturer made a name for itself exclusively in rally racing? (Don't answer!) Lancia brings all its goodies into the V-Rally universe, from the nimble Fulvia 1600 to the provoking Stratos, or the mind-blowing 037.
[Rally] Lancia Stratos
[Rally] Lancia 037
[Rally] Lancia Delta HF
[Rally] Lancia Delta S4
[Rally] Lancia Fulvia 1600 HF
Mazda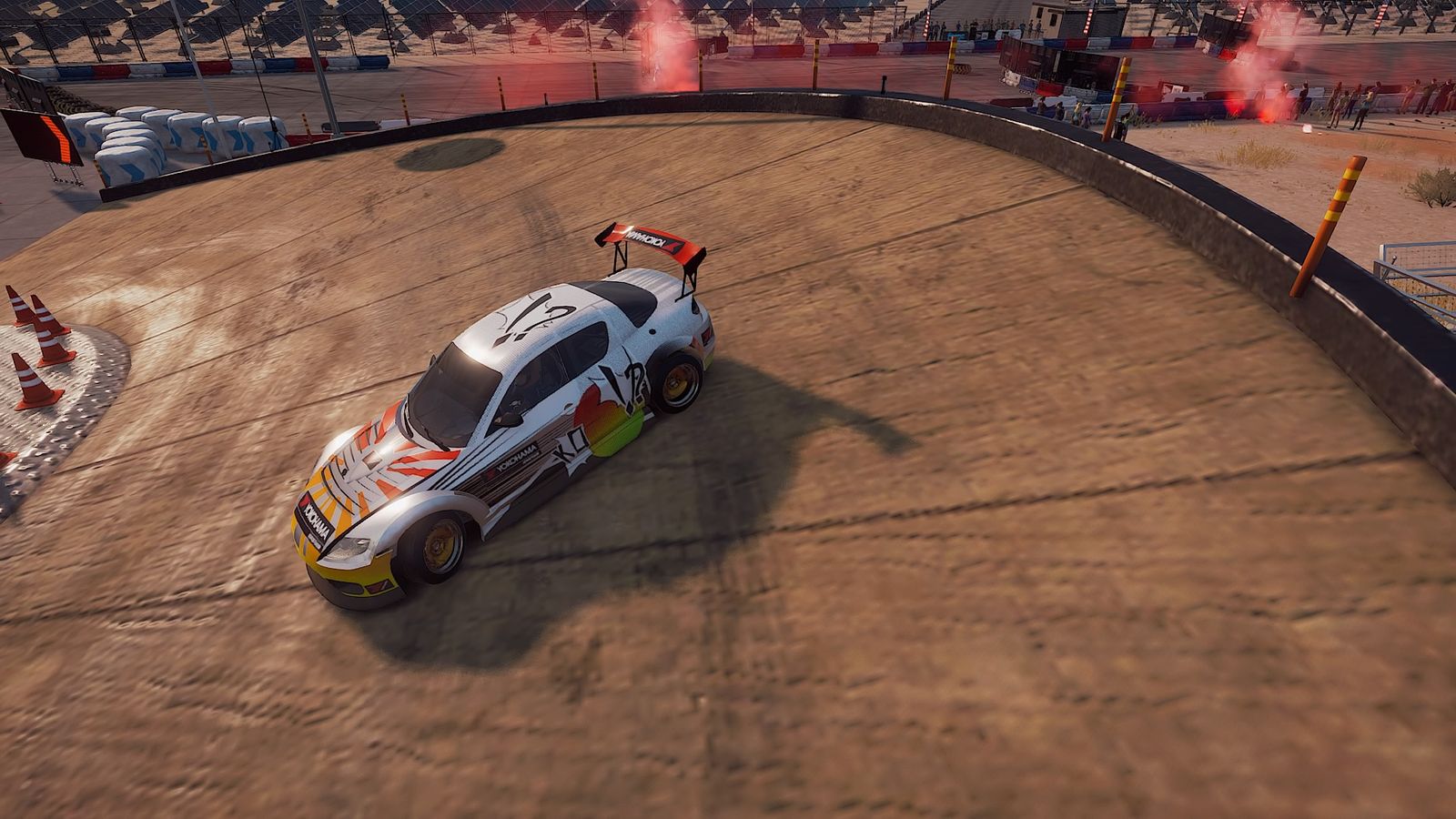 Many decades have passed since Mazda spawned rally-spec vehicles. Well, actually, many decades have passed since someone tried to show Mazda that the rally stage has advertising potential. That, of course, doesn't mean Mazda lacks vehicles that can be enjoyed in V-Rally 4.
[Extreme-Khana] Mazda MX5 (ND)
[HillClimb] Mazda SP3 RX8
MINI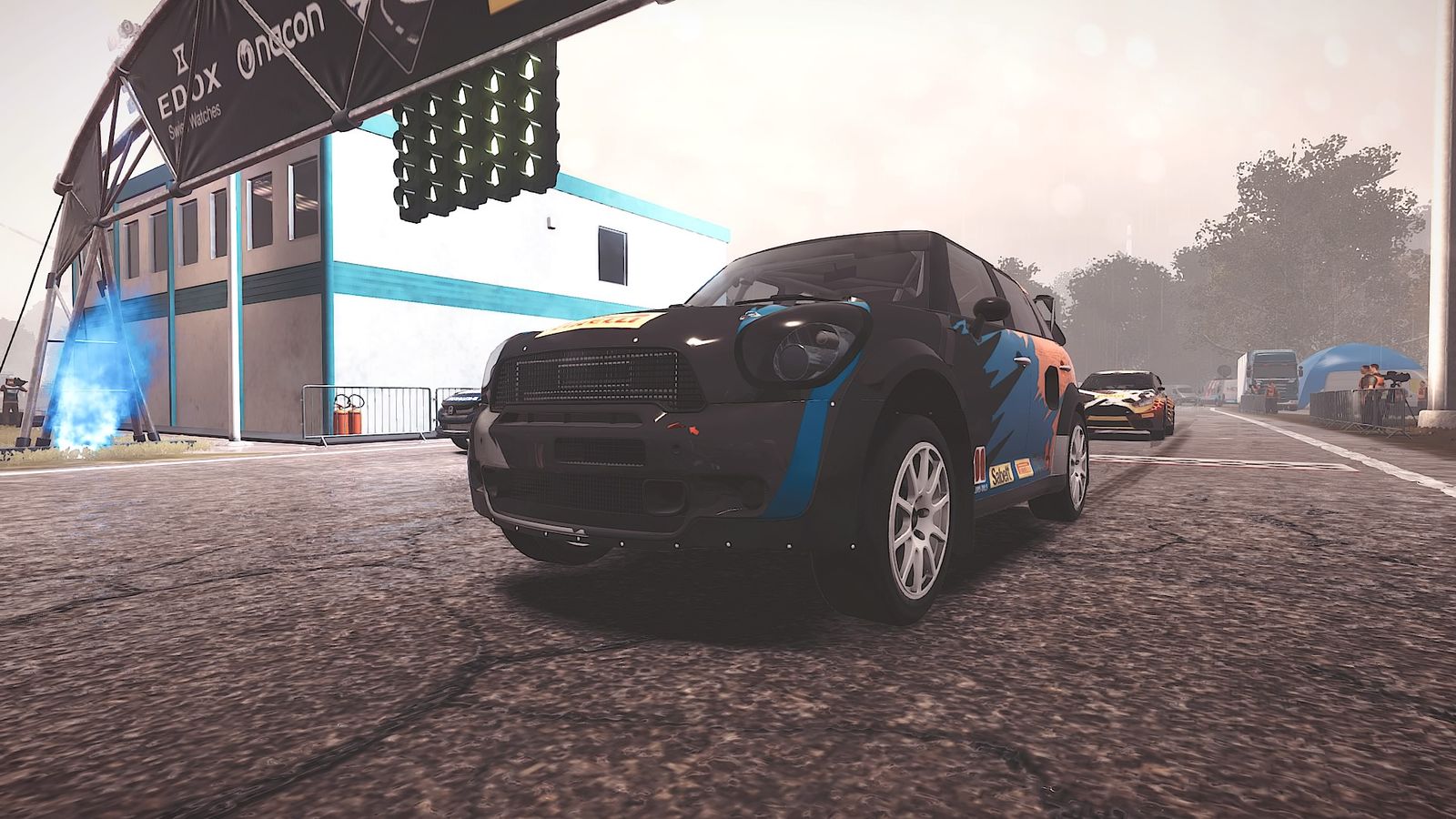 Although it might not look like it, MINI has quite a history in the rally universe, and we're not referring to the Dakar-spec Countryman (not present here, by the way). Sir Issigonis' smart-box-on-wheels of the '60s also competed in the World Rally Championship, dominating the Monte Carlo Rally four years in a row: 1964, 1965, 1966, and 1967. Actually, in '66, it was disqualified for not having headlights that comply with the rules. Bummer.
[Rally] Mini Cooper S
[V-Rally Cross] Mini Countryman RX
[Rally] Mini John Cooper Works Rally
Mitsubishi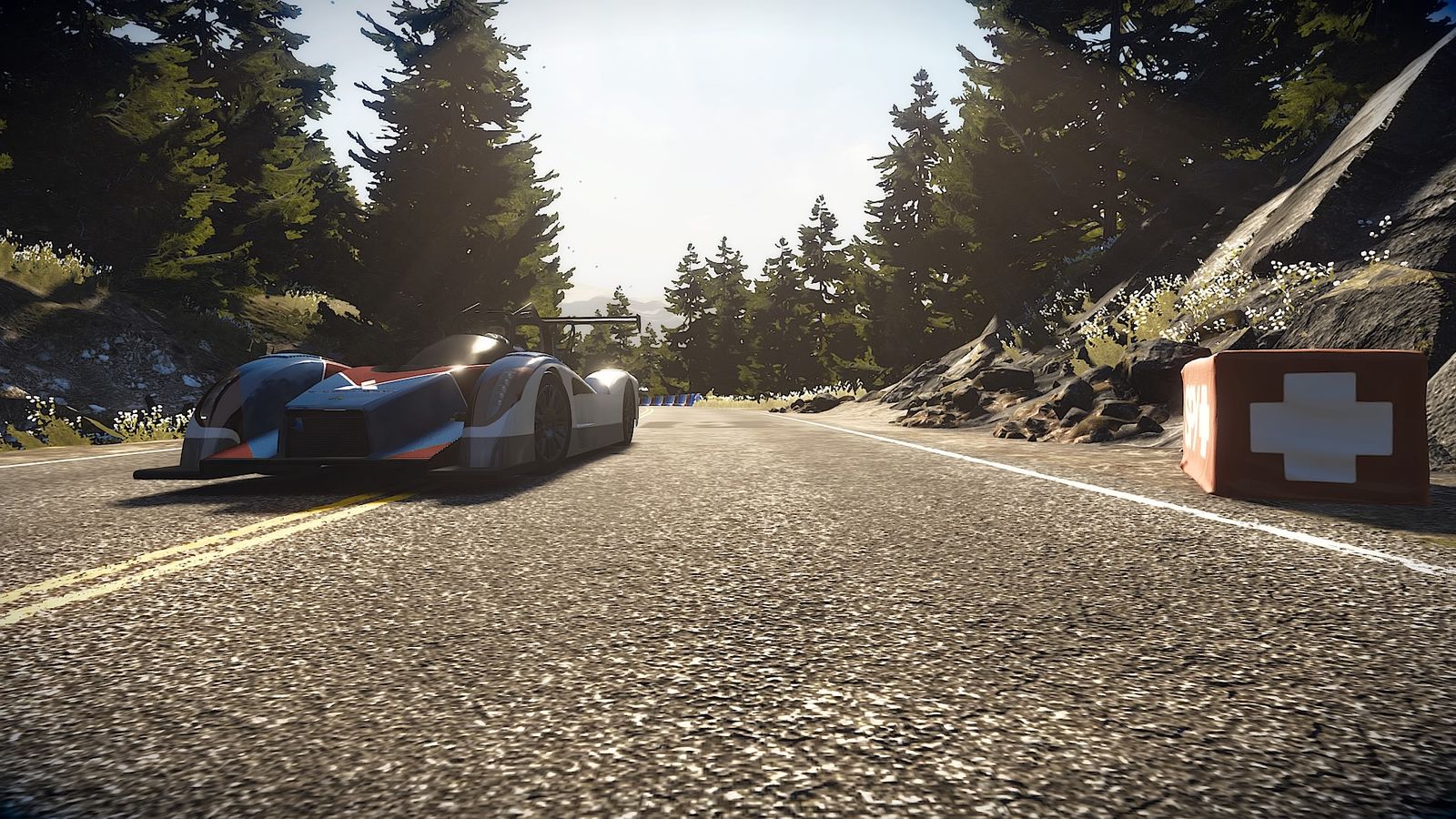 Another rally-famous brand featured in V-Rally 4 is Mitsubishi, with Lancer as the main representative — it comes as both rally, and extreme-khana car. An interesting presence, however, is the MiEV (Mitsubishi Innovative Electric Vehicle) Evo II, a hill climb car you probably didn't know existed. We surely didn't.
[Hillclimb] Mitsubishi MiEV Evo II
[Extreme-Khana] Mitsubishi Lancer Evo X
[Rally] Mitsubishi Lancer Rally
Norma Auto Concept
The French manufacturer Norma has come a long way from its 1990 M6, a Group C car running a W12 engine. The 2017 MXX looks like it wants to do bad things to your children. And it's not just an intimidating face: its 2.0-liter Honda-sourced four-pot packs around 600 hp, something that's impressive until you find out its weight: 770 kg (1,670 lbs). Then it's not just impressive but utterly scary.
[Hillclimb] Norma MXX RD Limited
Opel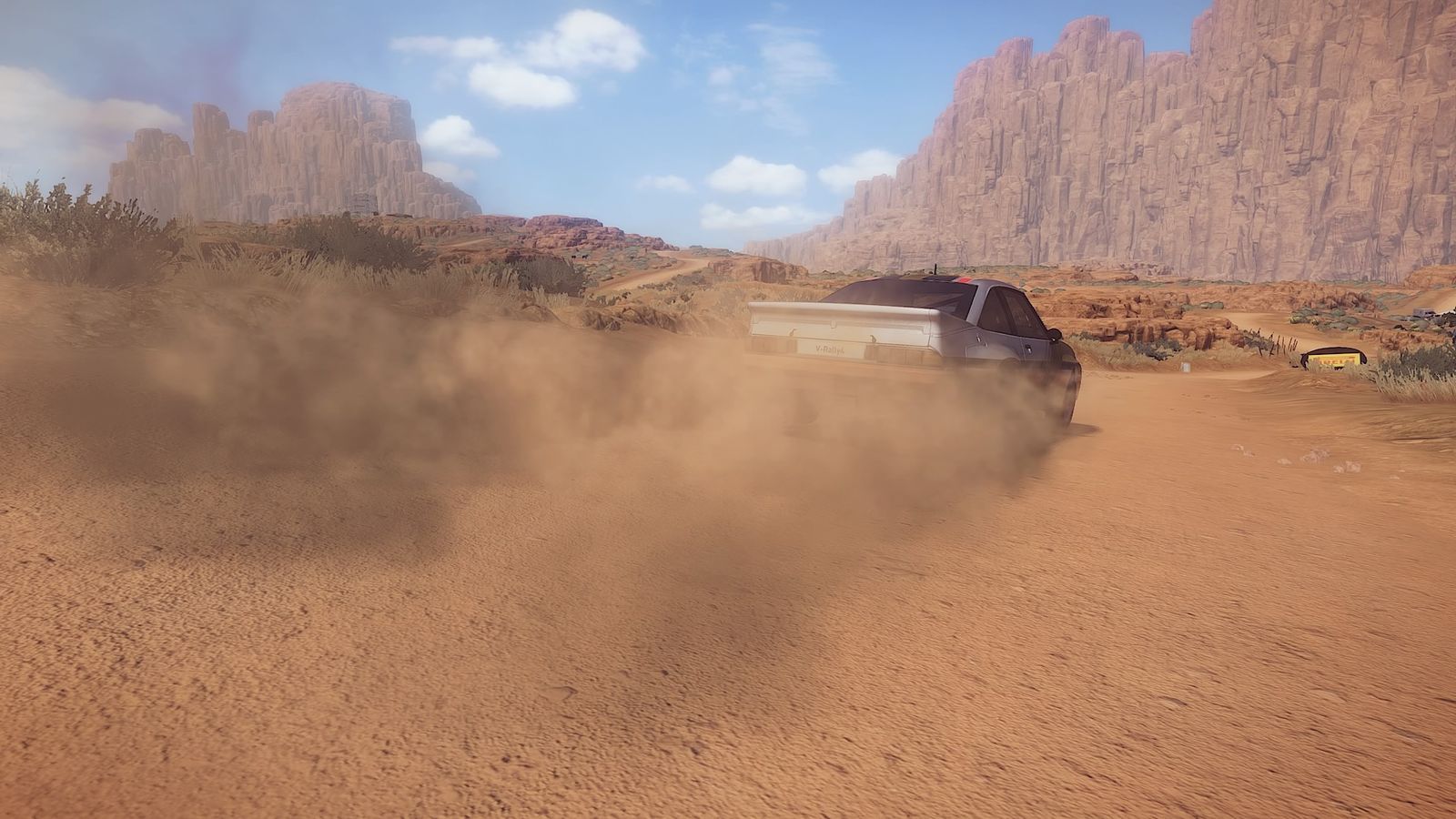 The Manta 400 isn't Opel's only rally car — there are still Kadetts sacrificing themselves in the name of the motorsports out there, as we speak — but it was the meanest. Battling the likes of Audi Quattro S1, Ford RS200, or Lancia 037 in the Group B makes you mean like that.
[Rally] Opel Manta M400
Pariss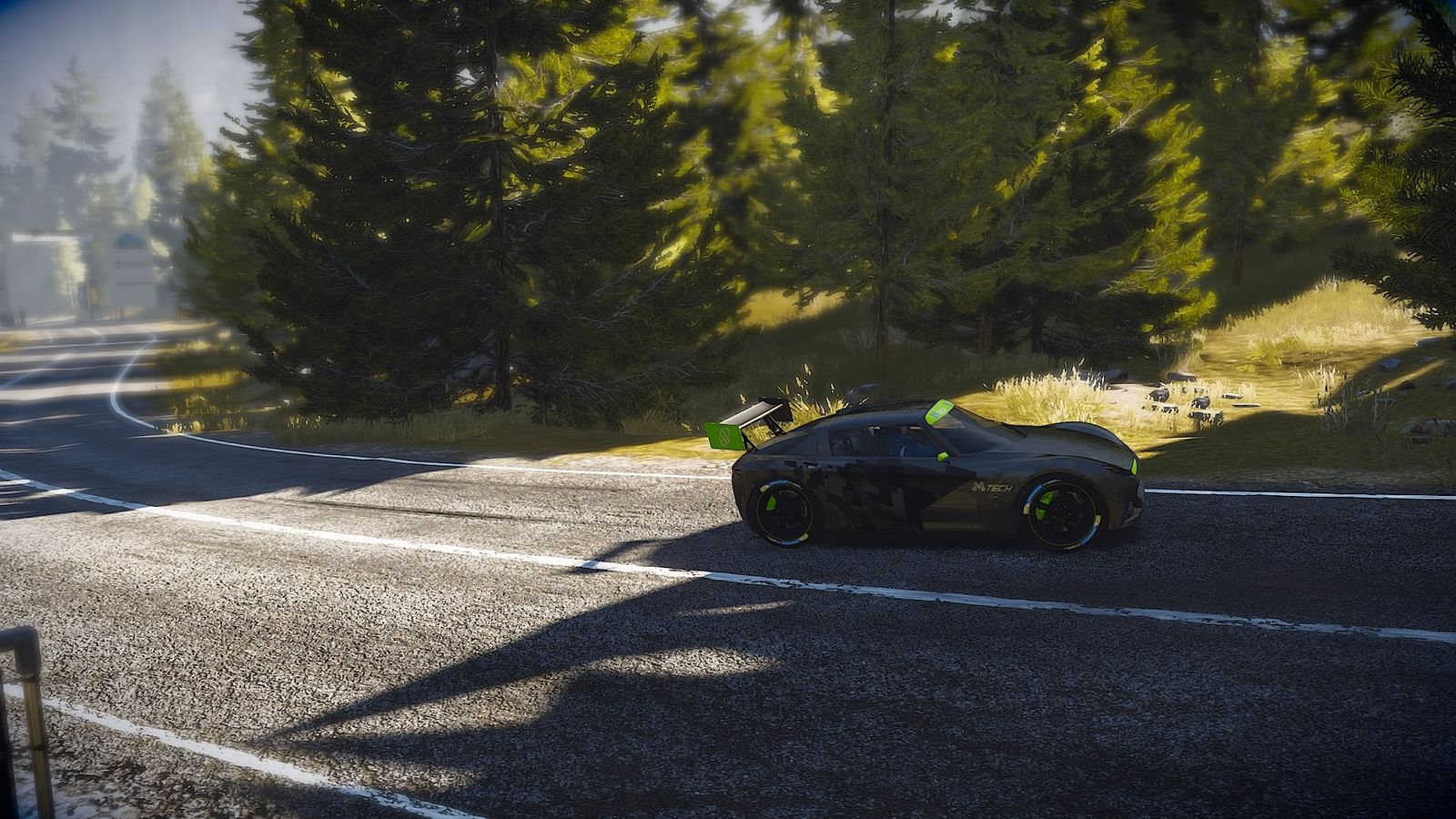 The French are calling this the new Venturi, which is only fair, considering what a pity was to see the Fetish gone (see what I did there?). The Pariss is battery-powered, boasts around 400 hp, and can propel itself to 100 km/h in 2.8 seconds, partly thanks to its 850 kg weight.
[Hillclimb] Pariss S62
Porsche
This may also seem like an unlikely presence in a rally-themed game unless you didn't forget Porsche tackled this discipline as well, with its 1978 Carrera SC Safari. Two jacked-up 911s were built for the 1978 East Africa Rally, and both of them finished the race, one in fourth, and the other in second place. The 911 is still used in rallying: take a 911 (997 or 991) GT3 to Tuthill Porsche and they'll turn it into a proper rally car. You can test drive it in V-Rally 4 if not convinced yet.
[Rally] Porsche 911 GT3 RS (997)
[Rally] Porsche 911 RGT (997)
[Rally] Porsche 911 Carrera SC Safari
Renault (+ Alpine)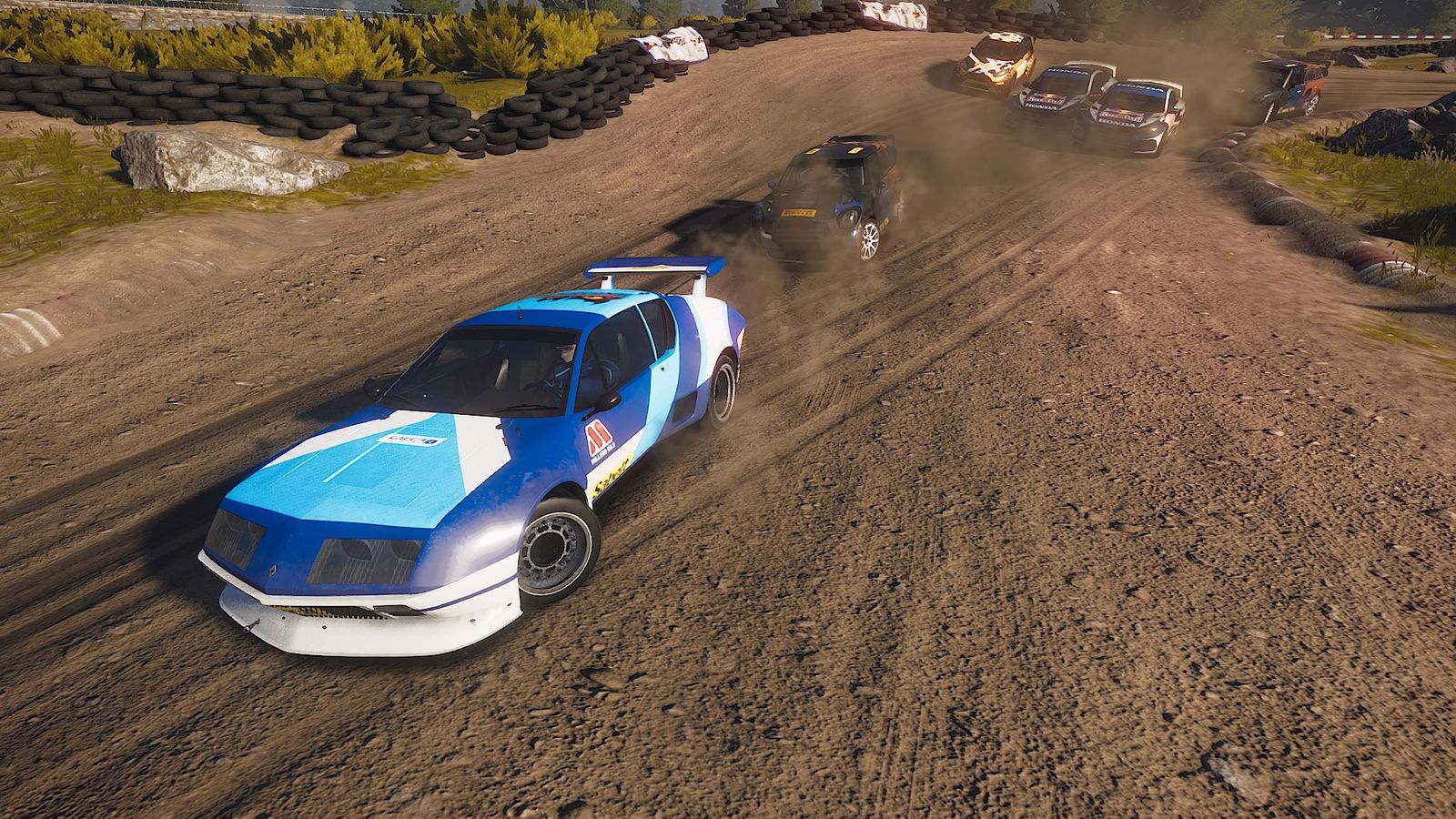 We usually take this two names (Renault, Alpine) separately but V-Rally 4's creators have different views regarding rebadging (they've also named Abarths as FIATs). It's OK, as long as we know what's what. For example, the Alpine A310 is one of the most beautiful (French) grand tourers ever built, if you ask me. And, in my opinion, the mid-engine matchbox named R5 Turbo should have been illegal, because it's too strong of a drug.
[Rally] Renault Alpine A110
[V-Rally Cross] Renault Alpine A310
[Rally] Renault R5 Turbo
[Rally] Renault Mégane Maxi
[Rally] Renault Clio 16S
Škoda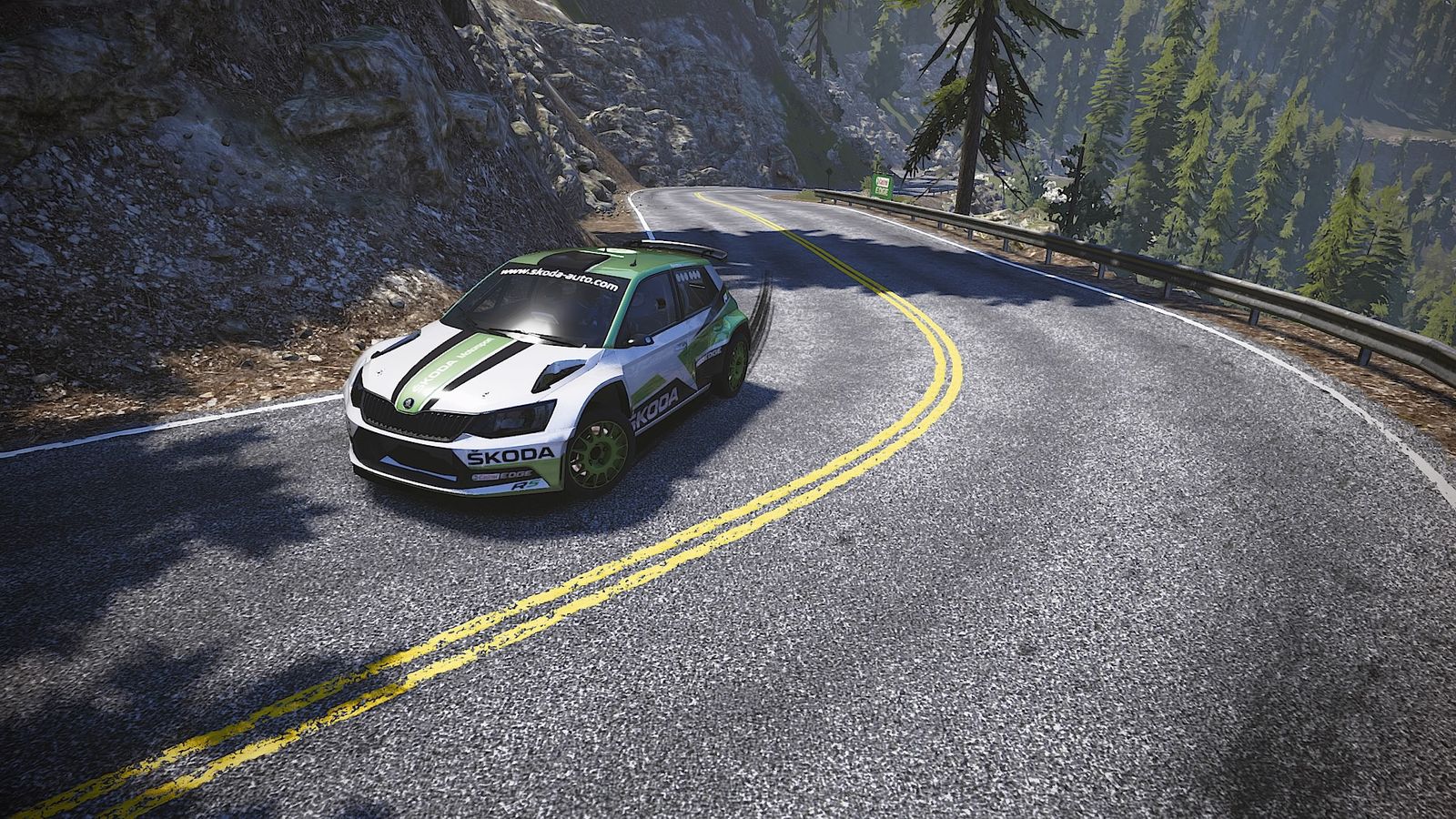 All the things Škoda did in the last decade are praiseworthy — except when they took the 7-seat Kodiaq vRS on the Nürburgring, that was stupid. The Fabia vRS rally car is on the praiseworthy list, on the very top of it to be more precise. With the Fabia vRS, Škoda honors the 130 RS of the 1970s and the Group B-specced 130LR from the mid '80s. Yes, Škoda built a Group B car at some point. Sorry, what? How did it end up to promote a 7-seater as a Nürburgring-conquering vehicle? We don't know either.
[Rally] Škoda Fabia vRS
SMG Buggy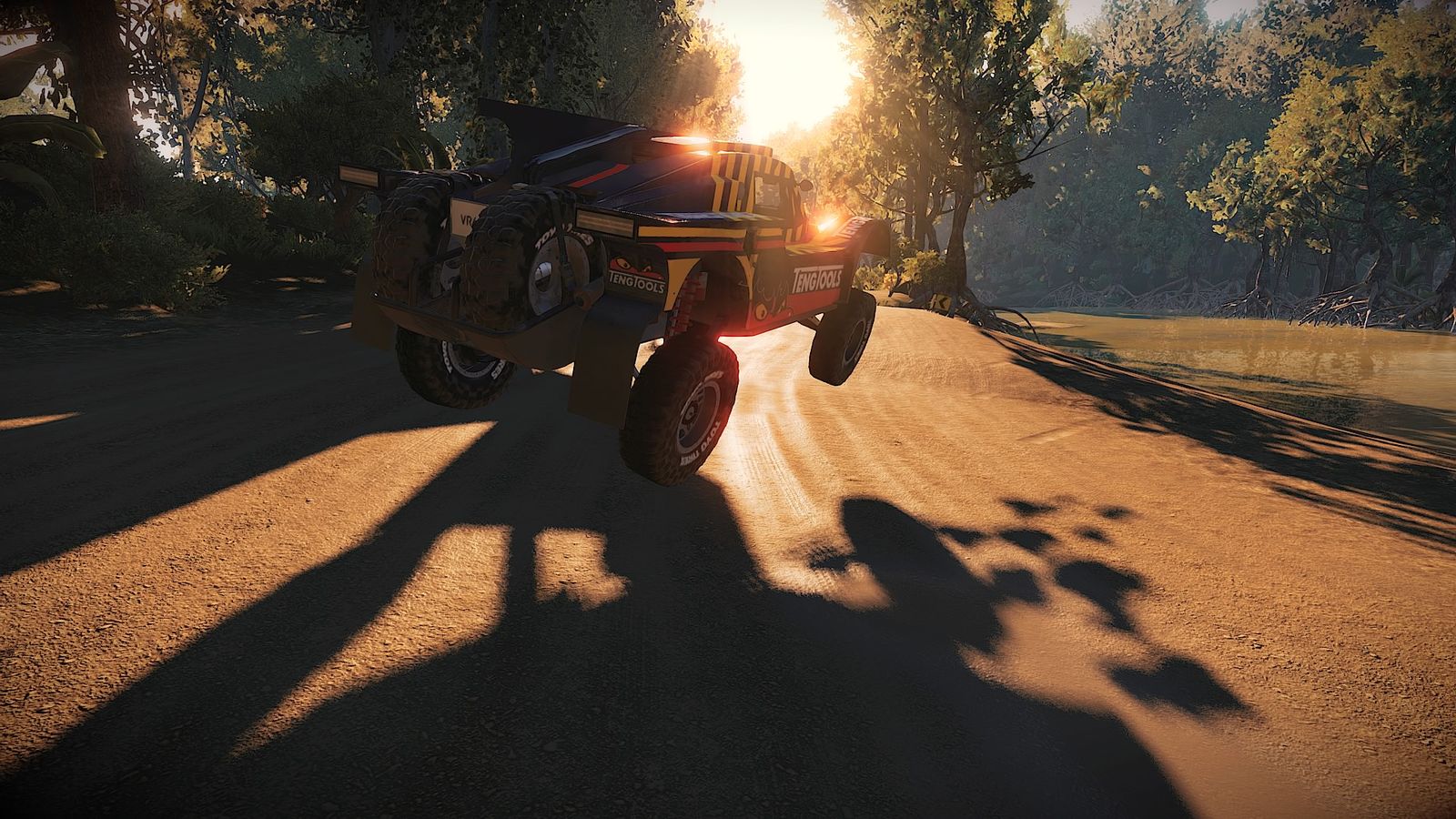 There are a lot of cars with truly unique characters, like a 7-seat Škoda Kodiaq, for example (sorry, I just couldn't help it). Or this French-built SMG Buggy commissioned by Carlos Sainz, a man that likes off-road so much he can't stop competing (although he won the WRC two times, and Dakar also twice). This special Buggy has 420 hp sent to the rear wheels only. Fancy a challenge? You've got one in V-Rally 4.
[Buggy] SMG Buggy
Suzuki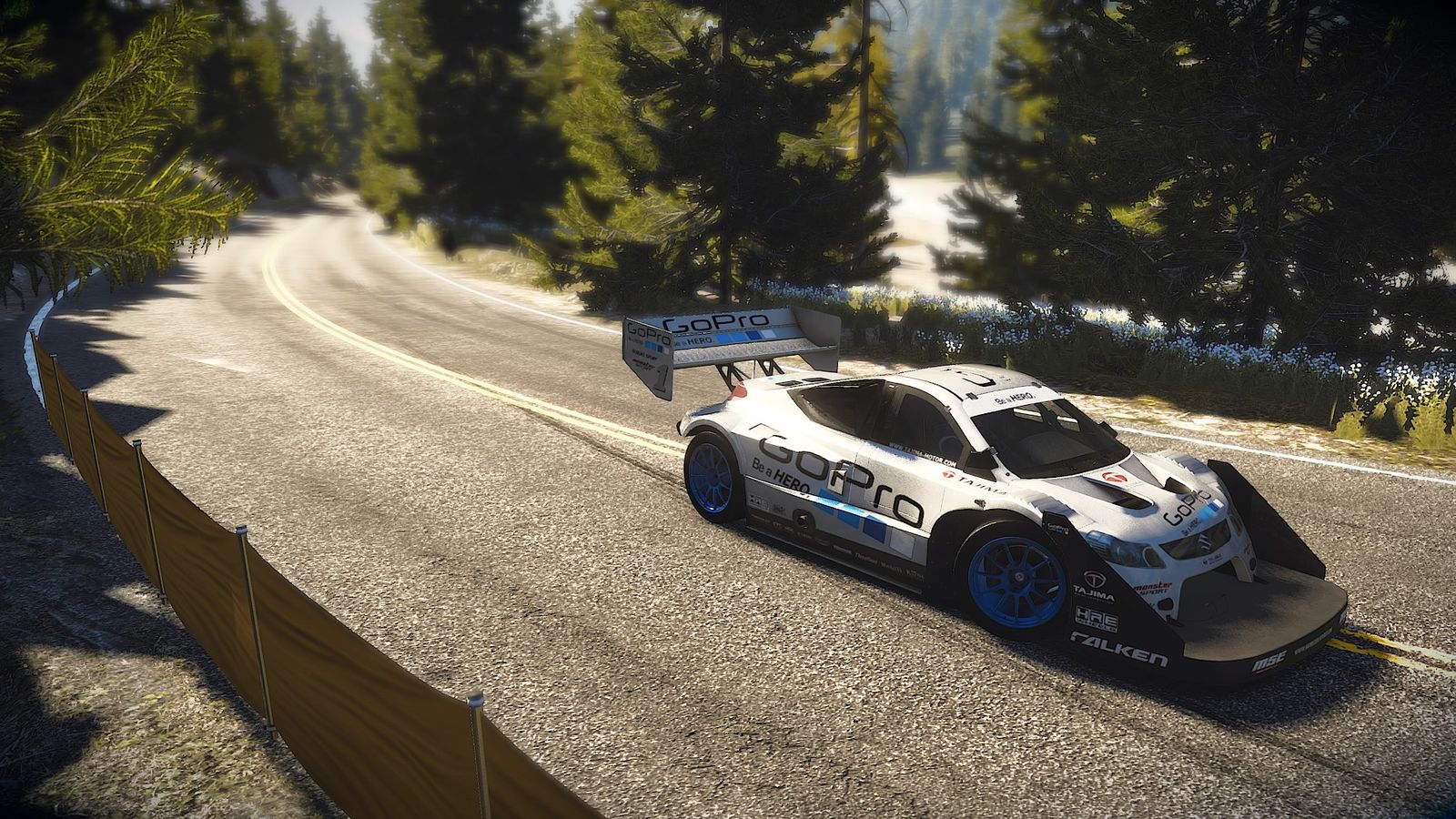 The name Suzuki doesn't make your spine tingle upon hearing it. That's because Suzuki is a car manufacturer that spawns nimble, cute faces like Ignis, or the Swift. There are, of course, small derailments, like this 910-hp Suzuki SX4 Hill Climb Special. As the name says, it's quite special when it comes to climbing: it dominated the 2011 Pikes Peak with a time of 09:51:278.
[Hill] Suzuki SX4
Tatum Motor Sports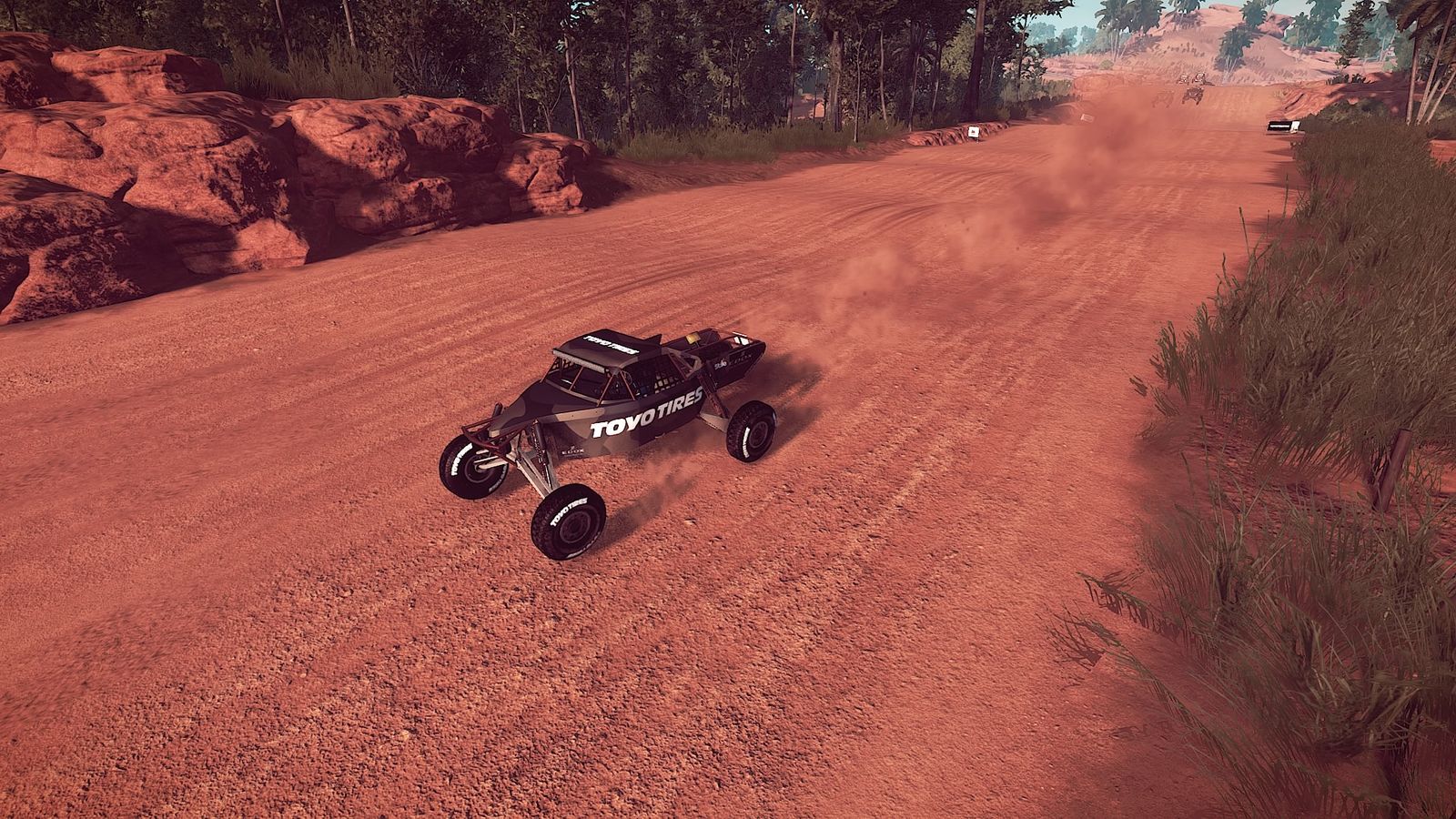 No, it's not related to Magic Mike's hot stud Channing Tatum. This Tatum is named after a girl (the founder's girl) and is specialized in off-road racing (where you can include desert racing as well). Their offer is quite vast: trophy trucks, sand trucks, super buggies, even some specialty vehicles.
[Buggy] Tatum Class 10
[Buggy] Tatum Super Buggy
[Buggy] Tatum Sand Truck
Volkswagen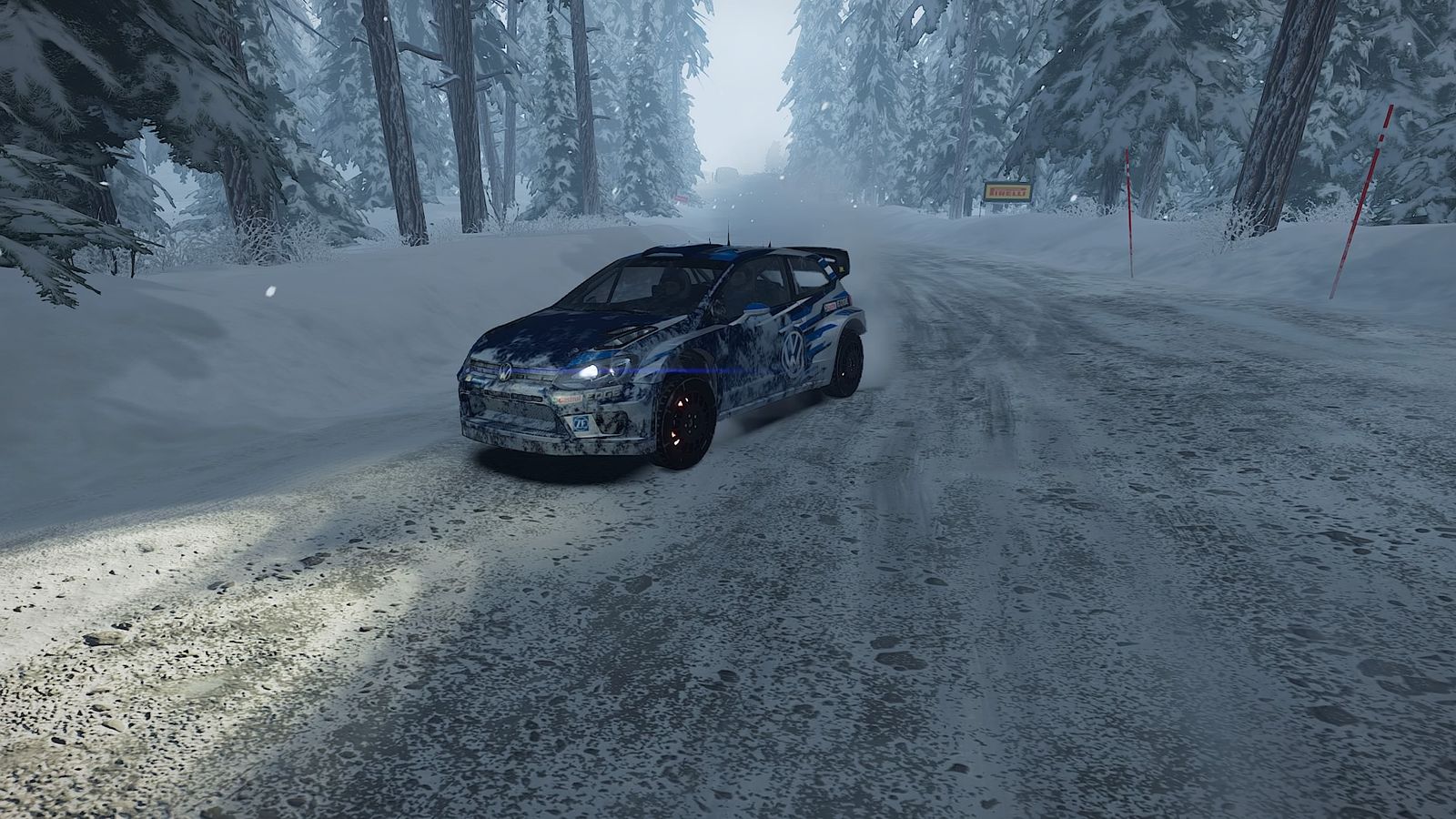 Volkswagen entered WRC in 2013, and it caught 'em all: it won the drivers' and manufacturers' championship four consecutive times, before pulling the plug. Among the cars featured in V-Rally 4, there's the WRC-spec Polo, a classic Golf GTI, and even a Beetle Buggy which I've learned to hate after the first hour of gameplay.
[Buggy] Volkswagen Beetle Buggy
[V-Rally Cross] Volkswagen Beetle GRX
[Rally] Volkswagen Golf GTi 16V
[Rally] Volkswagen Polo R WRC
[V-Rally Cross] Volkswagen Polo RX
In case you were wondering how many brands and cars are in V-Rally 4, here's the answer: 19 brands, 51 cars. If you want to see more of the V-Rally game, go to our YouTube channel (and hit Subscribe, of course) for gameplay videos from all five disciplines.