Here's what the super-posh Ford Raptor S interior looks like
Salomondrin paid a small fortune to upgrade his massive off-roader to the max
Ever since the Ford Raptor came out, tuning studios have been competing to create the most badass outfit for Ford's pumped-up off-roader. One such tuner is Hennessey, who even put an extra rear axle on it, and the VelociRaptor was born.
And while everyone is looking for solutions to make it higher, stronger, tougher, the guys over at Galpin Auto Sports though "hey, but how about sprucing it up a bit?"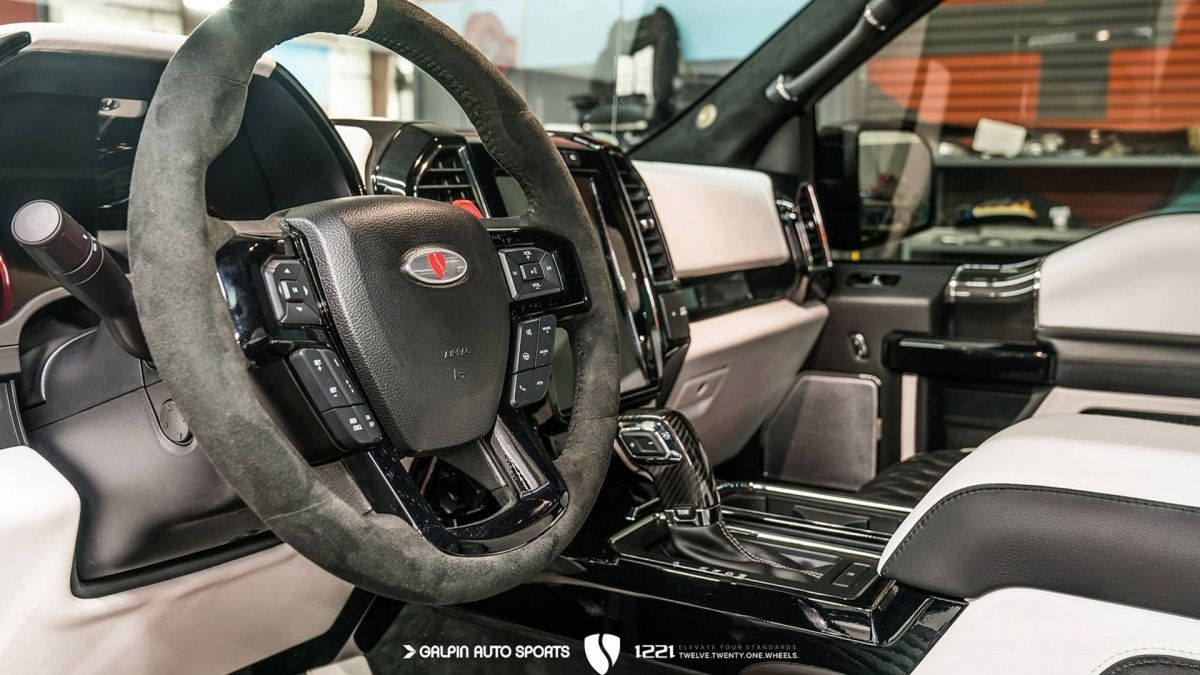 And that's what they did, creating a 25-unit production run called Raptor S. And as it turns out, the first one was commissioned by popular YouTuber Salomondrin.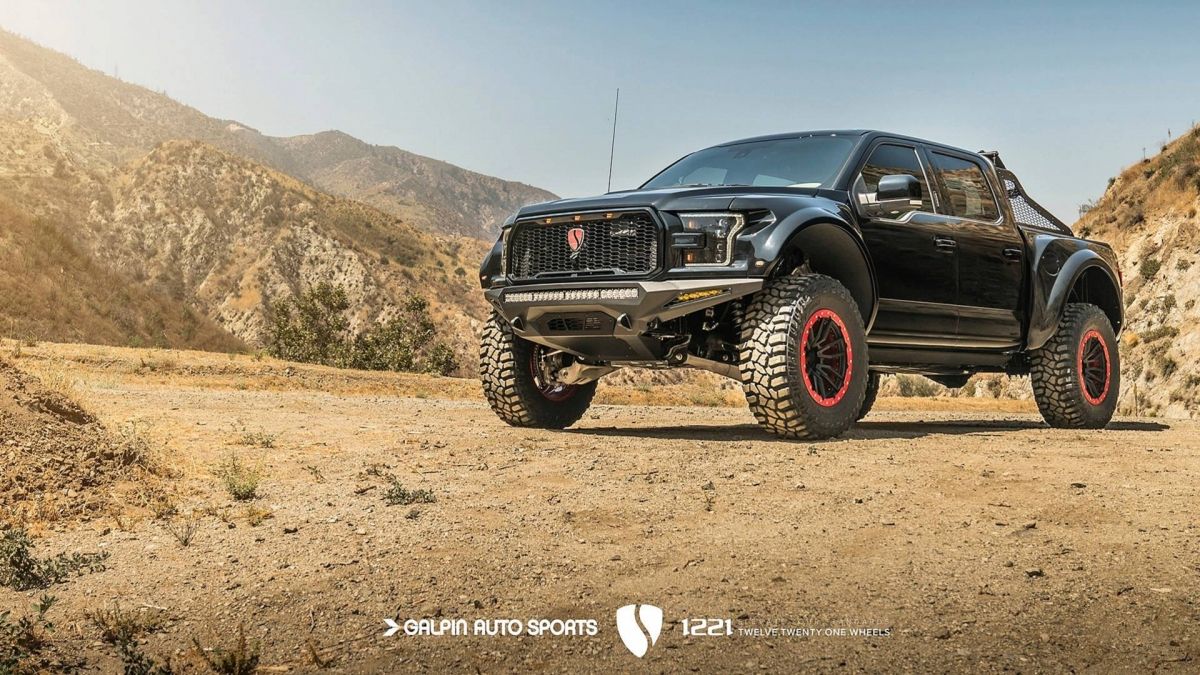 The result is a Raptor whose cabin people dare to compare (obviously exaggerating) to a Rolls-Royce's, due to the starlight headliner. Objectively, the materials used inside the Raptor S' cabin are definitely of the premium lot: carbon fiber inserts or Alcantara upholstery bits are not easy to find in a car. Not to mention the climate-controlled massagers.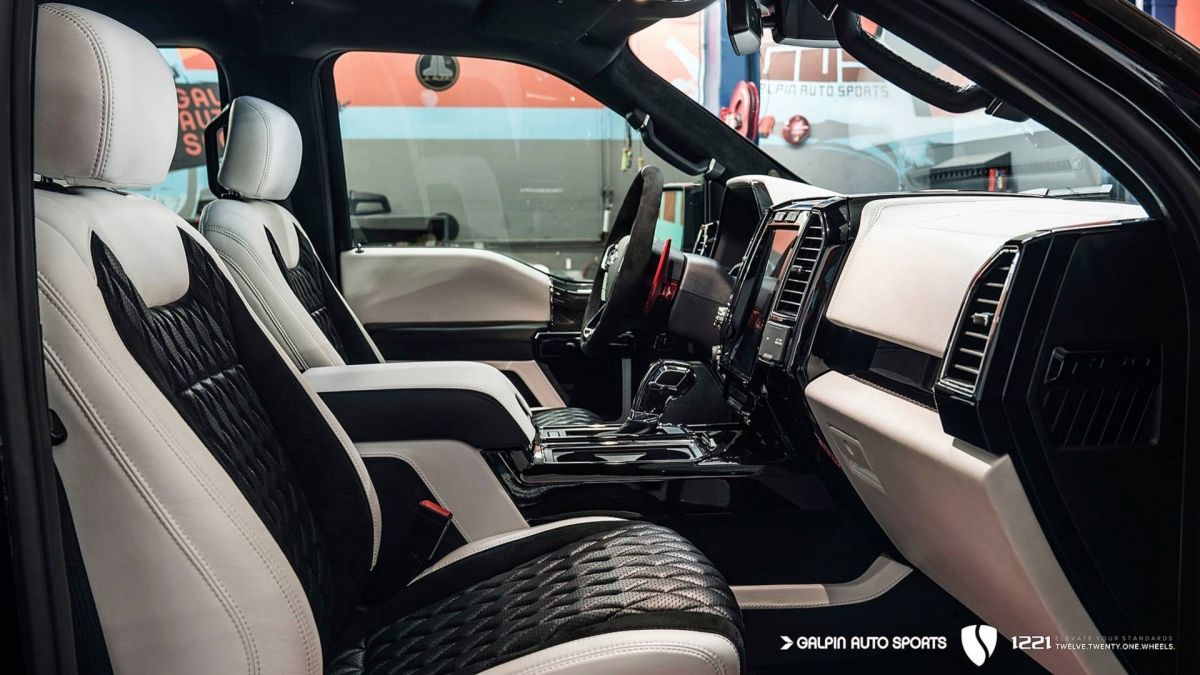 The exterior of the car, however, remains rugged, unconcerned by the thought of fighting the elements. There's a set of 20 inchers from 1221 Wheels, although compared to the Raptor's body they look like entry-level rim plates.
via SeenThroughGlass YT, Motor1
SEE MORE: This Ford F-350 Mega-Raptor is here to put all the other Raptors to shame