It's widely believed to be the 100th right-hand-drive E-type coupé built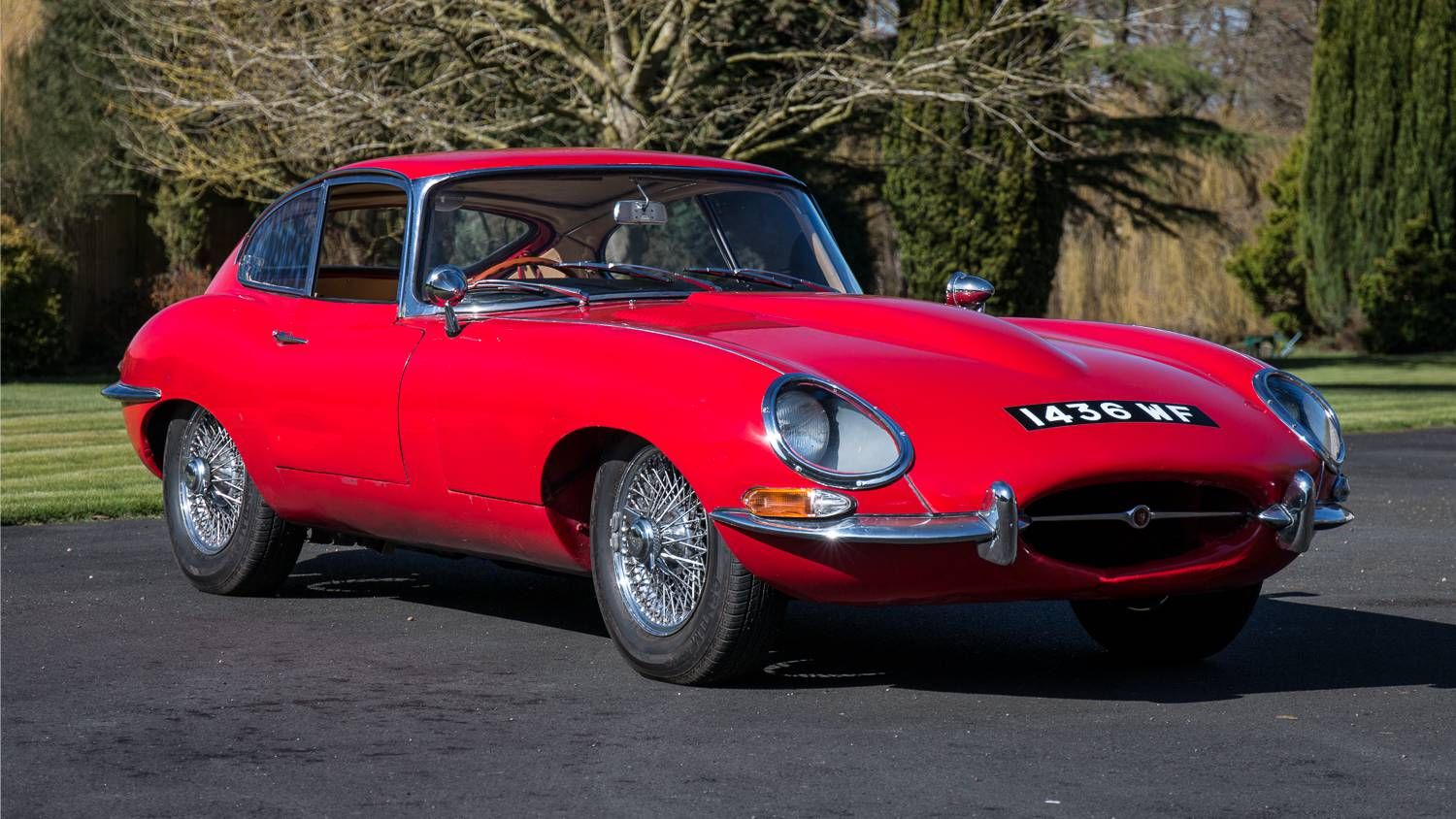 Getting your hands on a good E-type is not an easy thing to do, let alone coming across a historically-significant model. And yet, the gods smile upon automotive enthusiasts from time to time, as it seems to be the case with this 1961 E-type 3.8 "Flat Floor" Coupe that will soon go under the hammer.
Listed for an estimate of £80,000 to £100,000 at Silverstone Auctions' May Sale event scheduled on May 19, chassis number 860100 is believed to be the 100th RHD E-type fixed head coupé built. But the car has a lot more going for it than its historical significance.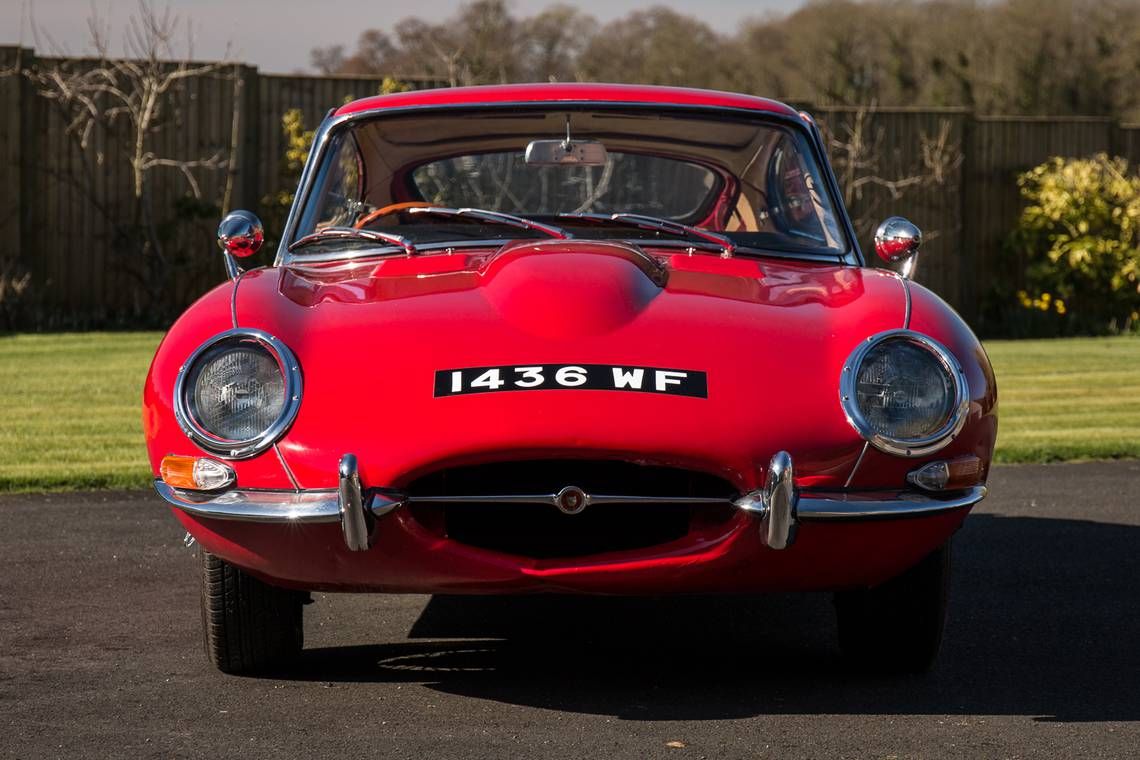 This particular right-hand drive E-type still features the original Moss gearbox and 3.8-liter inline six-cylinder engine (No. R3145-9) that received a full rebuild in 2004 from VSE Engineering and has covered just 1,200 miles since. That's because the current owner has used it only occasionally for classic car runs and shows.
Furthermore, the car was treated to a full brake rebuild, rear axle removal, as well fitted with a new fuel tank and a complete stainless steel exhaust system.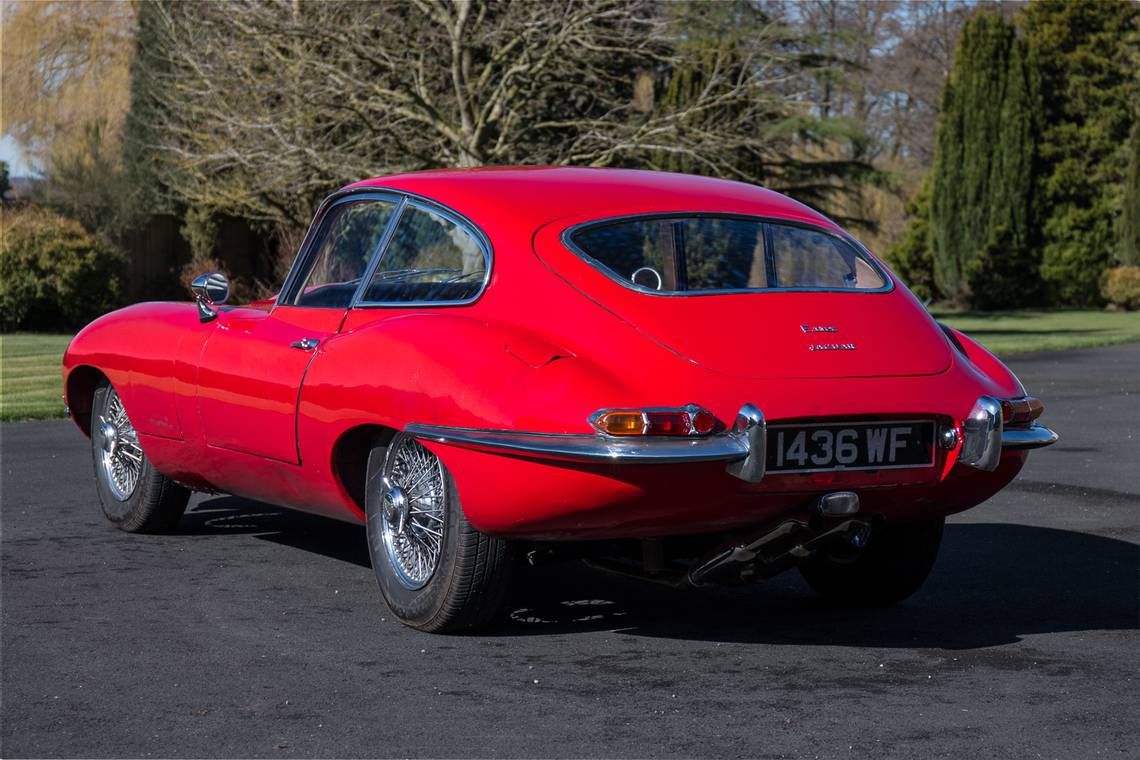 Cosmetic tweaks included a full interior re-trim in Tan leather and a repaint in Carmen Red — the original color was Opalescent Silver Blue. The owner describes the bodywork as solid "with no obvious signs of deterioration," but admits it's not in Concours shape. The dent under the driver's door and "micro-blistered" paint in places are nothing to worry about and should be easy to fix.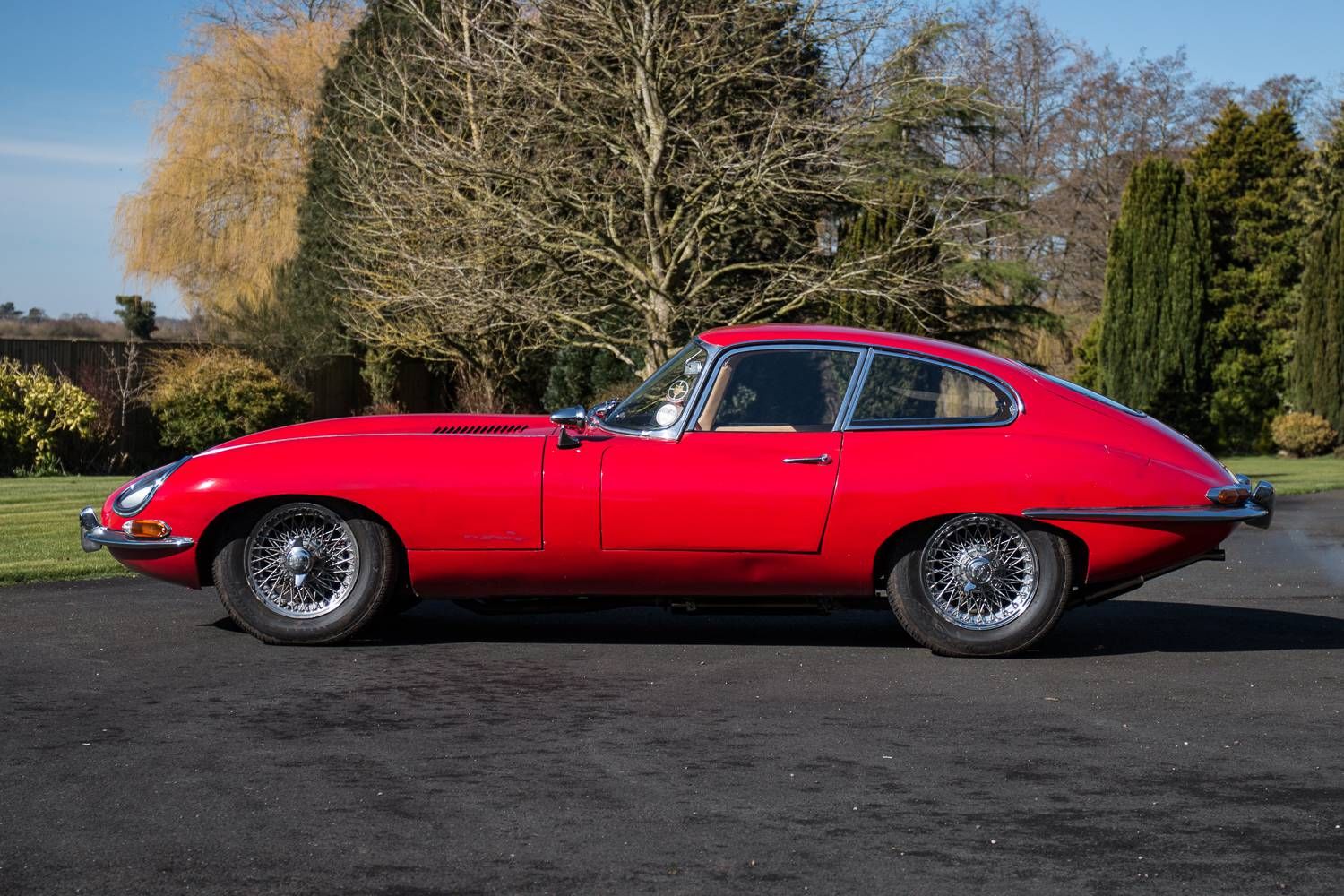 The car comes with its Heritage Certificate, drivers' handbook, and receipts for restoration work that amount to over £14,000 — including the VSE engine rebuild data sheet. Also included in the price are MoT certificates dating back to 1990, and a current MoT issued on 15/04/18 with no advisories.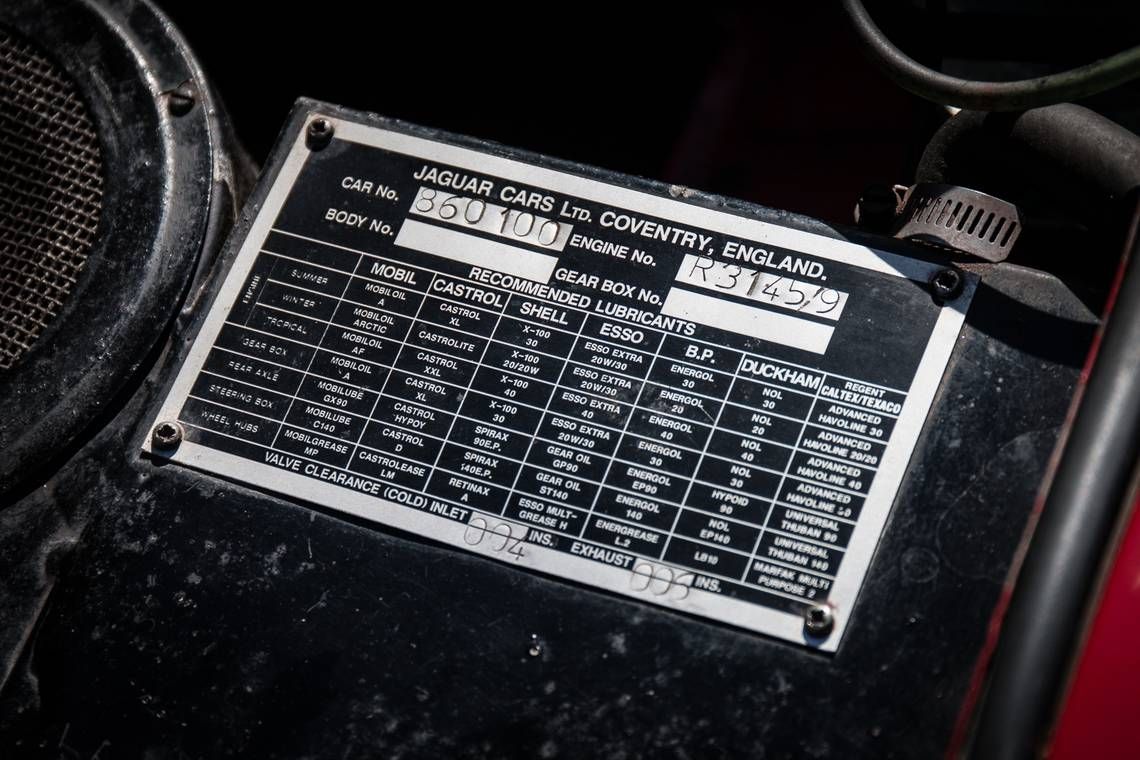 READ MORE: If E-type coupés are not your cup of tea, check out this 1967 Jaguar E-Type Series 1 4.2 roadster