Honda Civic Type R Track Driving Impressions
Pardon the overused cliché, but this car is a precision weapon
The FK2 Honda Civic Type R is one of the most focused hot hatches ever made, so it ought to be good on a track. And it is, with supreme grip levels, a lot of oomph from the engine and a sharp yet predictable character.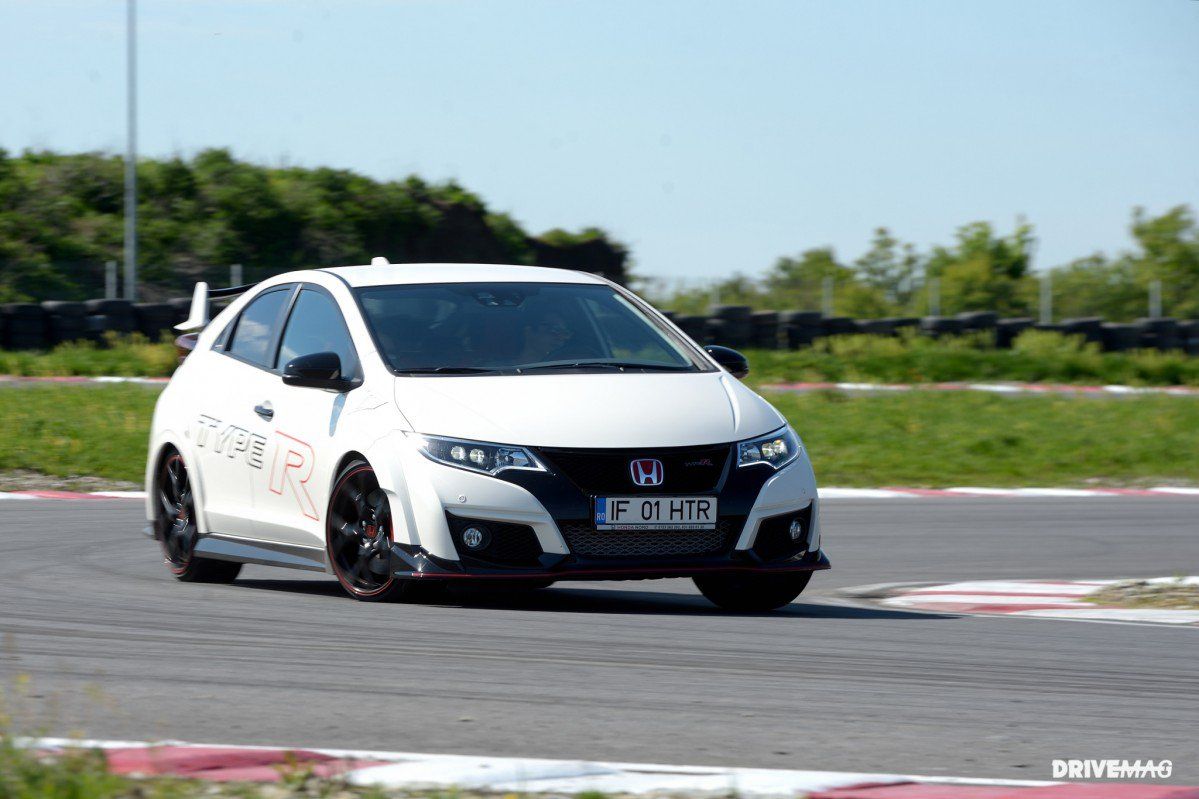 They all add up and make it very easy for pretty much any driver of any experience level to extract a lot of performance from it. On track, you do need a bit more knowledge of ideal lines, braking points and apex kissing, but it is certainly not a difficult car to drive quickly.
We took it to the Academia Titi Aur autodrome on the outskirts of Bucharest, which features a 1.2 km-long track that's quite tight and technical (it is not at all designed with high speed in mind). Its succession of bends can destabilize some cars and ruin their trajectory, but with the Civic we got none of that and in fact it just kept gripping (as long as you didn't overcook it with the throttle and made the nose run wide).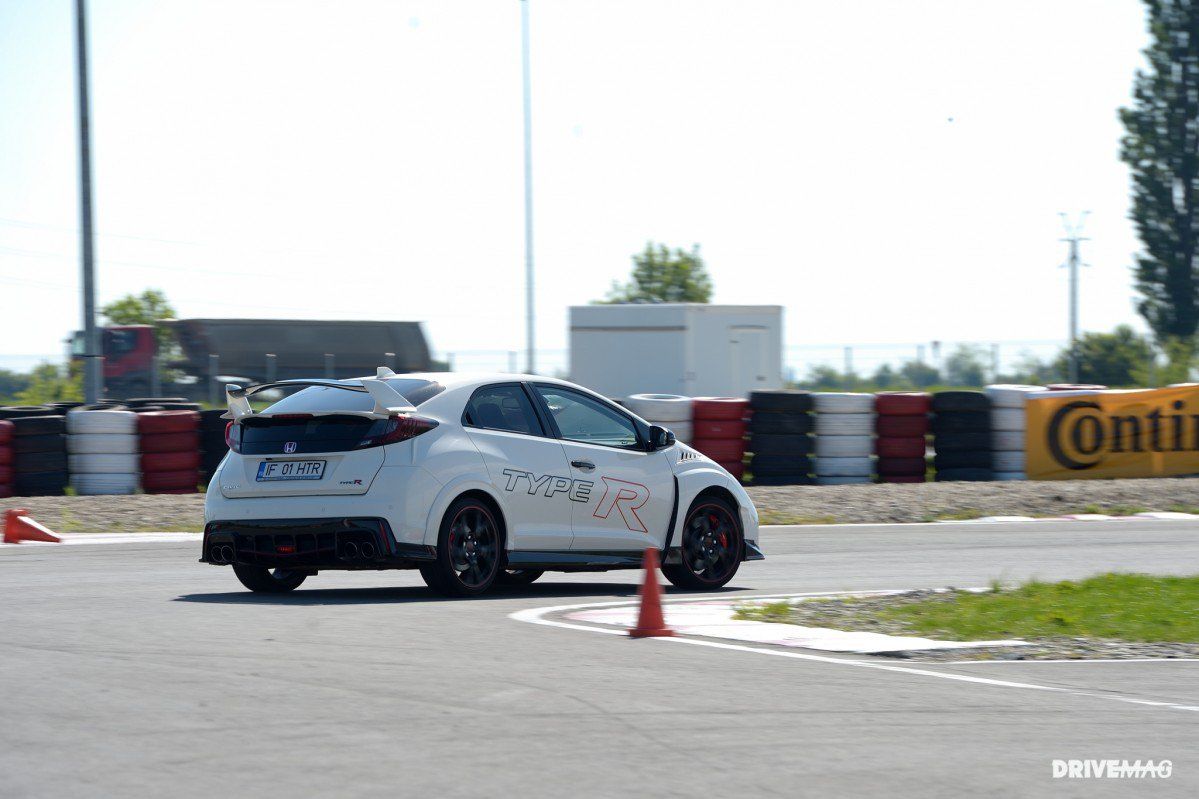 Sure there was occasional understeer when you went on the gas too early coming out of a corner, but it could always be corrected by lifting off and applying a tad more lock. The brakes were also superb, and after a dozen quick laps around the track, they showed no real signs of fade.
The car proved great overall, and while it may be very fast and surgical in the hands of an experienced driver, it still flatters the novice and builds confidence; in fact, this is this car's main quality: it gently builds the driver's confidence both in himself and the vehicle, and it's the kind of car that could trigger a passion for all things automotive all on its own.