Honda Clarity family expands with Plug-in Hybrid and Electric variants in New York
Honda now has all the bases covered when it comes to alternative mobility
The Japanese automaker has added two new models to its Clarity family of environmentally-friendly vehicles that already includes the Clarity Fuel Cell (available since December 2016).
The "3-in-1" Clarity series now offers three electrified powertrain options for the midsize sedan, and all of them are on display for the first time at the New York Auto Show. With the addition of the two new electrified models, the Clarity is the first ever midsize sedan to offer customers fuel cell, battery electric, and plug-in hybrid powertrains.
Each Clarity variant features unique design elements including its own special hero color and differentiated front styling, headlights, tail lamps and 18-inch alloy wheel designs.
2018 Honda Clarity Plug-in Hybrid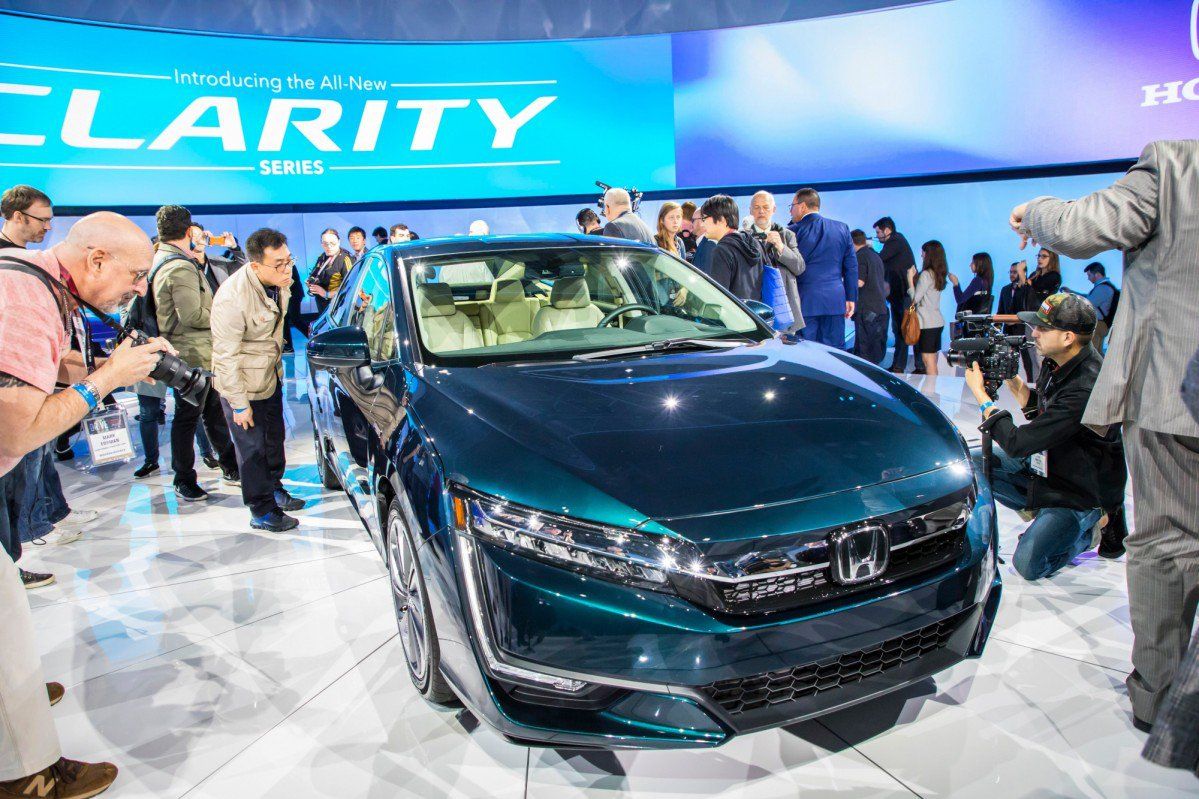 The 2018 Clarity Plug-in Hybrid will launch at dealerships across the U.S. later this year with an all-electric driving range of 42 miles (67.6 km) — which Honda says is the longest of any midsize PHEV. In addition, the Clarity Plug-in Hybrid is expected to earn an EPA fuel economy rating of 105 MPGe combined.
The model features an 181-hp electric motor producing 232 lb-ft (315 Nm) of torque and drawing power from both a 1.5-liter Atkinson-cycle four-cylinder engine and a 17-kWh battery pack that can be fully recharged in 2.5 hours at 240 volts.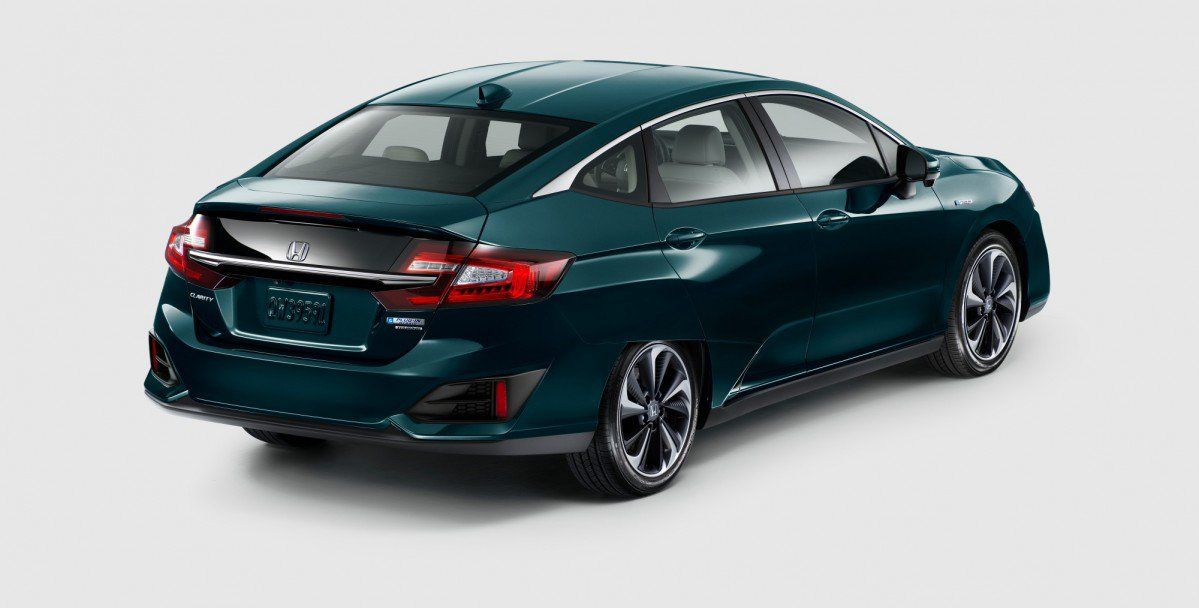 Since the internal combustion engine can also act as a direct power source under certain conditions (averaging a projected 42 mpg on its own), combined driving range is expected to exceed 330 miles (531 km).
Honda expects the Clarity Plug-in Hybrid to become the best-selling version of the Clarity family.
2017 Honda Clarity Electric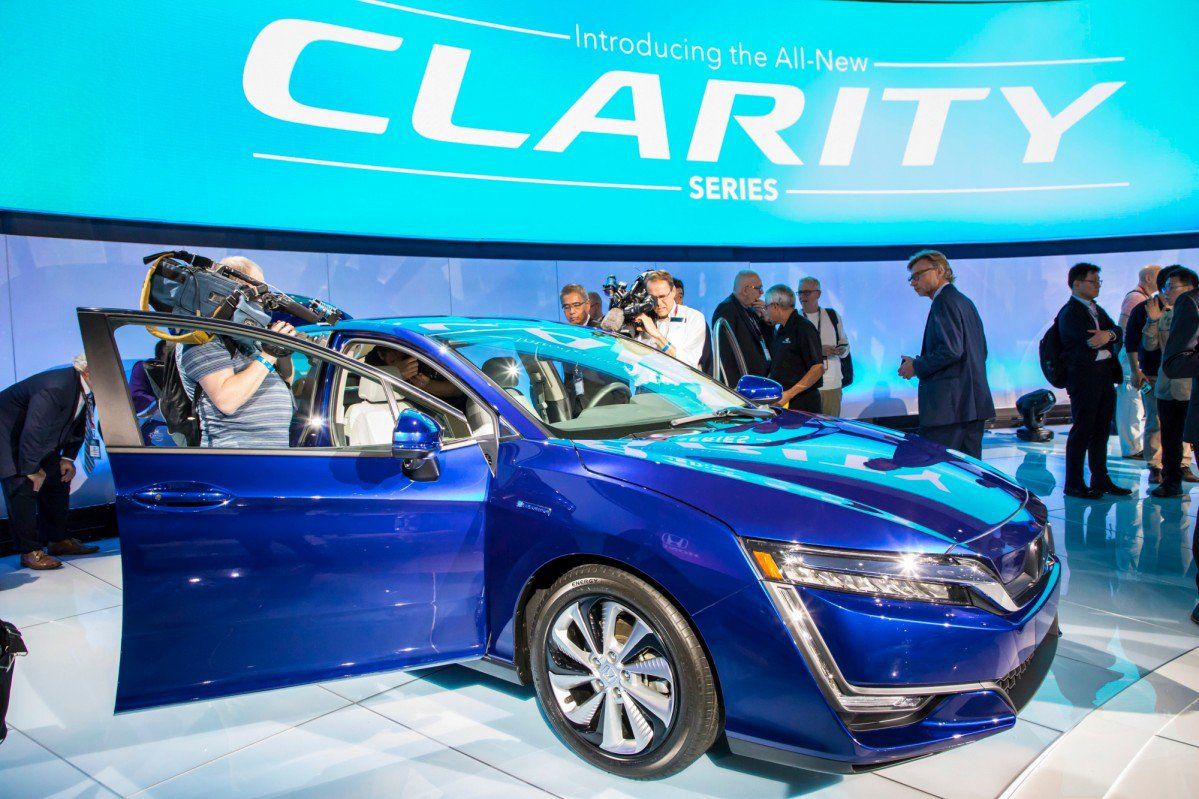 The all-electric Clarity is powered by a 161-hp (120-kW) electric motor producing 221 lb-ft (300 Nm) of torque and drawing power from a 25.5-kWh battery pack.
A full charge of the battery takes just over three hours at 240 volts, although using DC fast charging with the SAE Combined Charging System results in an 80-percent charge of the battery in just 30 minutes.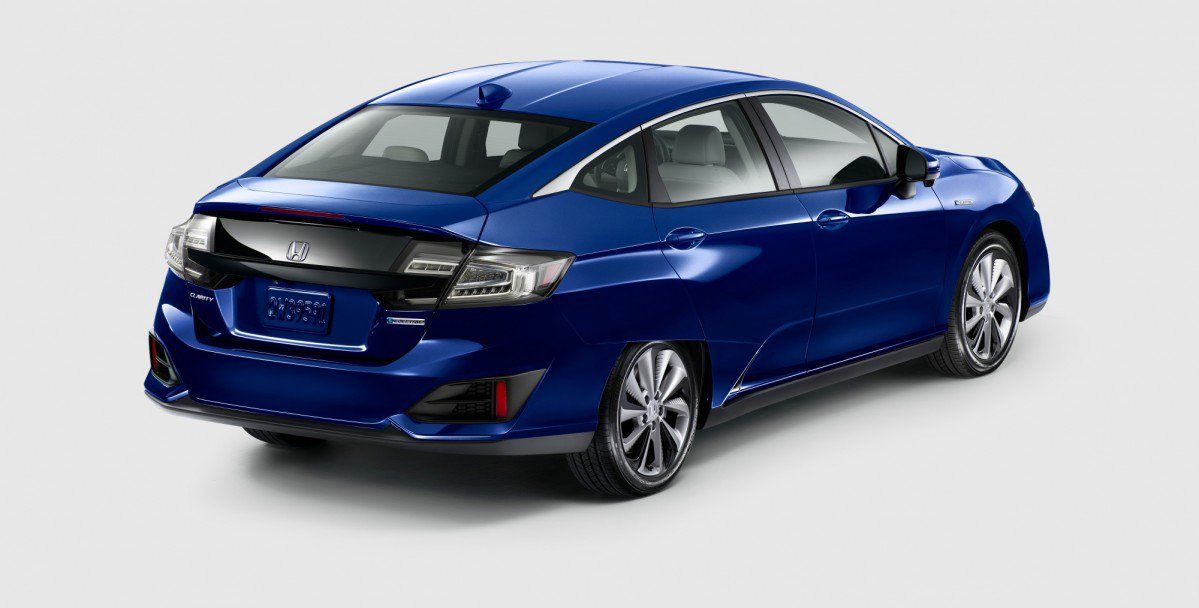 Honda projects an EPA fuel economy rating of 120/102/111 MPGe (city/highway/combined). However, the automaker has not revealed the driving range yet. The Clarity Electric will launch later this year, starting with a lease program in California and Oregon.