Honda Sports Vision Gran Turismo is the baby NSX you've always wanted
Unfortunately, it's only available in Gran Turismo Sport for now
Say hello to the baby Honda/Acura NSX, or as the automaker calls it, the Sports Vision Gran Turismo.
The name says it all, really: this is a virtual concept car developed with and for the Gran Turismo Sport video game.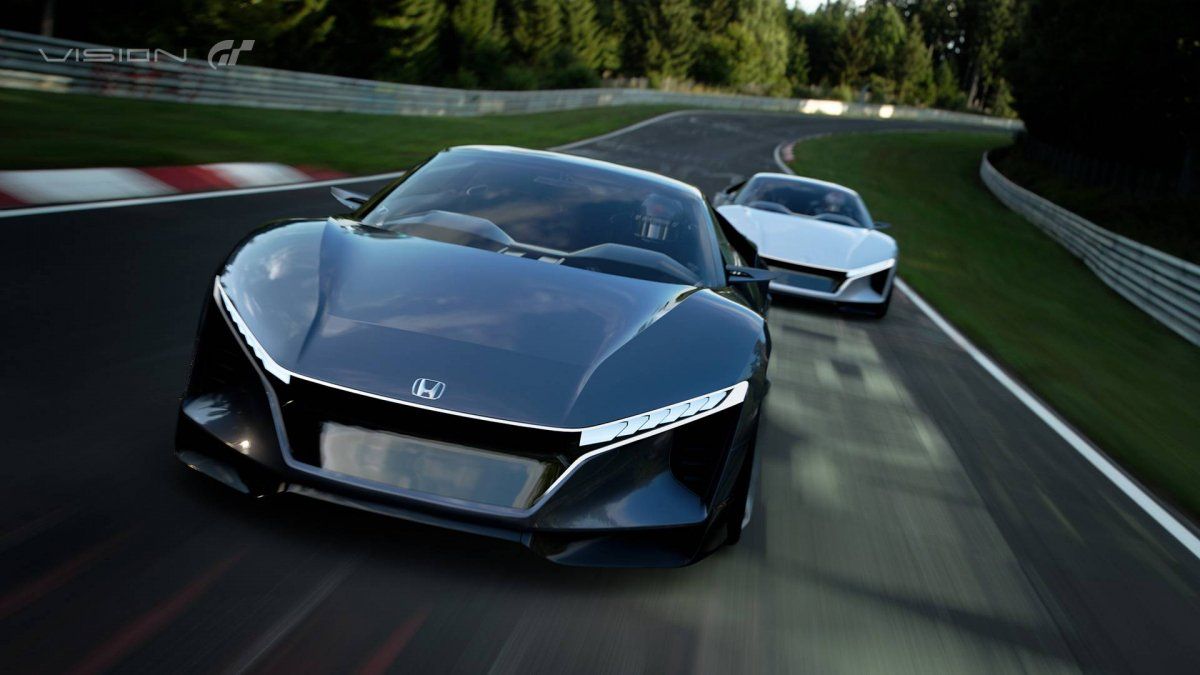 But that doesn't change the fact that it looks stunning and would make a fantastic baby NSX if Honda were to put it into production. The Honda Sports Vision Gran Turismo is a midship-engined two-seater coupé that "pursues the fun of driving as well as authentic realism," according to the press release.
Born as the winning project of a global design competition the sports car concept was later refined thanks to input from Honda's Japan and U.S. offices. A quarter model was built in the United States, while the modeling data and hardware decisions were made in Japan.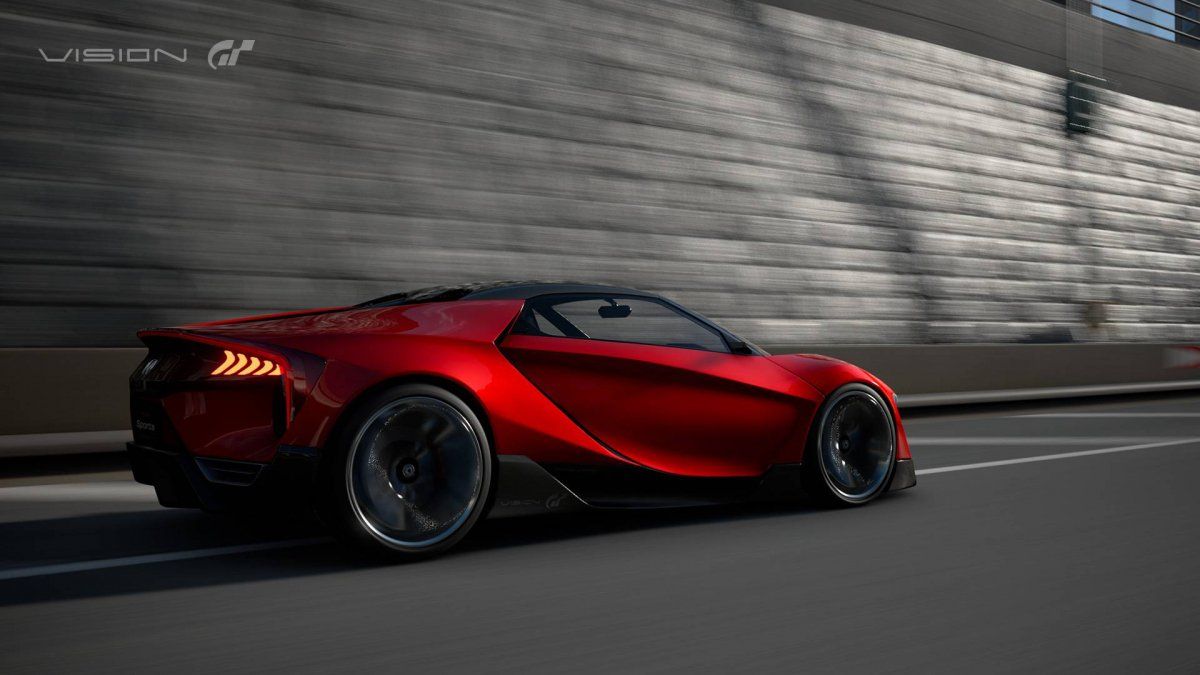 Styling-wise, the Sports Vision Gran Turismo was shaped by Honda's "Human Centered Design" philosophy. According to the automaker, the human-centric way of thinking influences the package design, "where the position of the passengers, engine, and tires determines the shape of the car's structure."
The "baby NSX" has dramatic proportions, a clean-cut body, as well as muscular fenders that make room for generous air intakes. At the front, the sleek headlights remind of the NSX, while the continuous light strip at the rear enhances the car's width.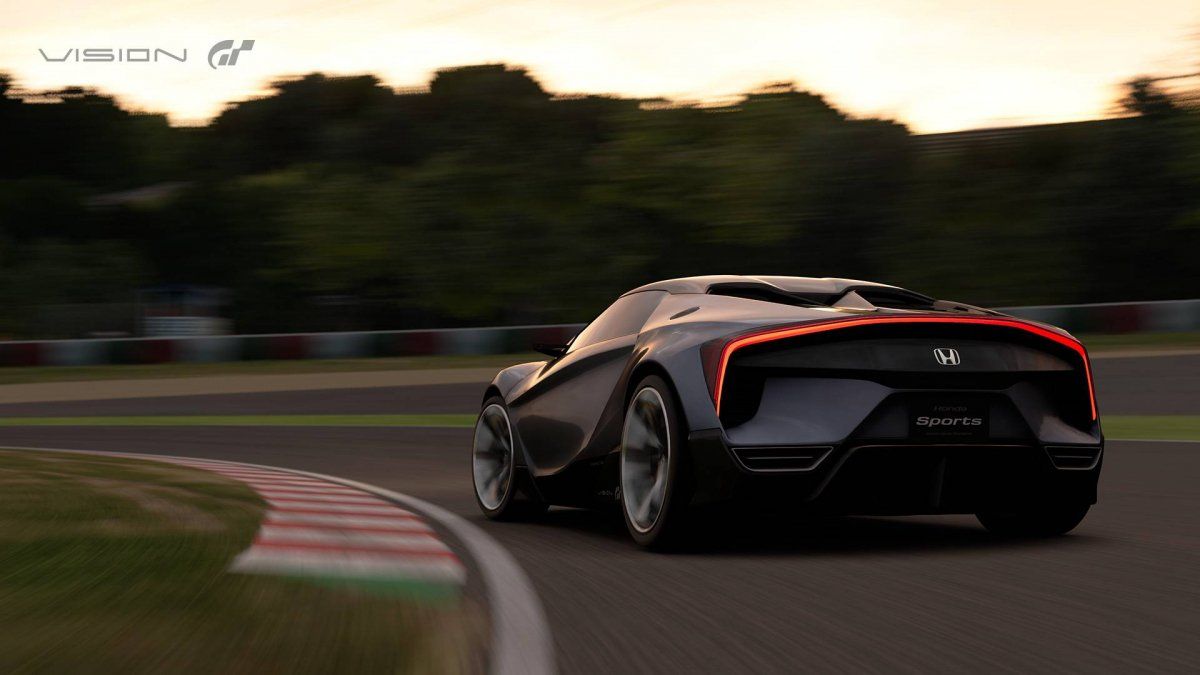 Honda says carbon fiber is present in many areas of the bodywork, allowing for a weight of just 1,982 lb (899 kg). Power comes from a mid-mounted 2.0-liter turbocharged four-cylinder unit that makes 404 bhp (410 hp) at 7,500 rpm. The power plant is linked to an eight-speed dual-clutch transmission that drives the rear wheels. Given the low weight and the horsepower rating, it should pack some serious punch.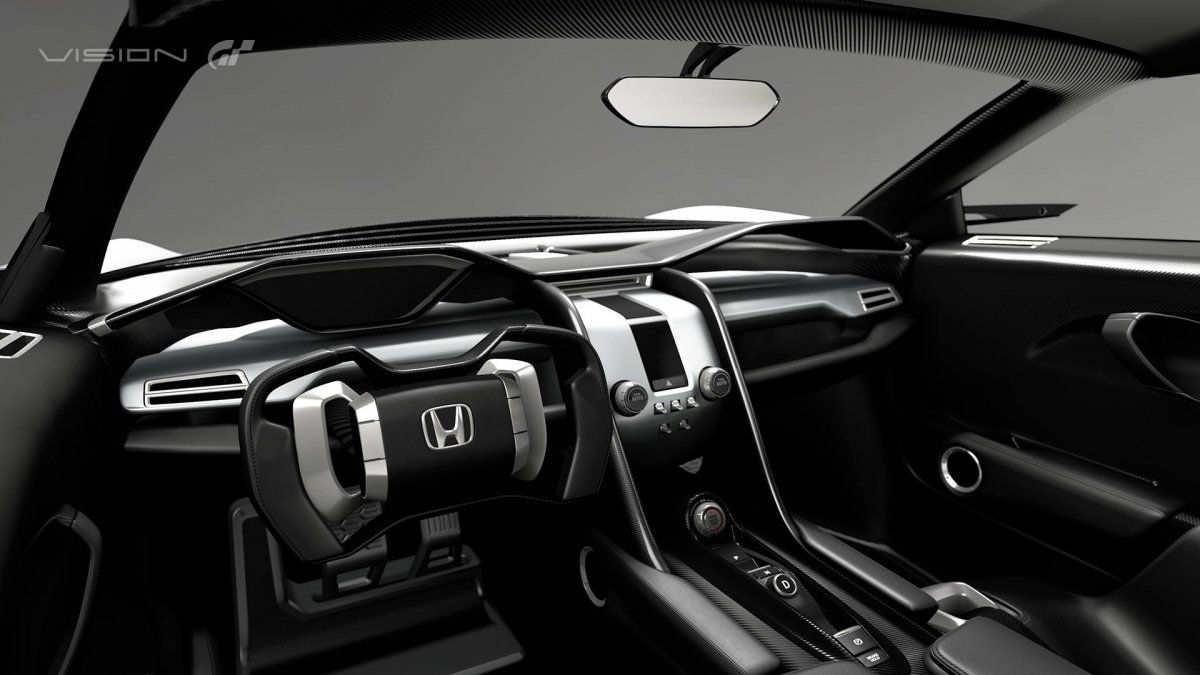 The automaker put some serious effort into the development of this concept, performing aerodynamics simulations in the wind tunnel, just as it would do for a real-life car. That certainly fuels our hopes for a road version — not to mention the fact that it looks quite production ready. The interior does too, just ignore the airplane-style steering wheel.
So stop playing with us, Honda, and put it into production, please.
Whether it will be this one or the speedster prototype our spy photographers caught earlier this year, Honda is definitely working on a baby NSX. Rumor has it may be called ZSX or even S2000.