Production is pegged to begin within the next two years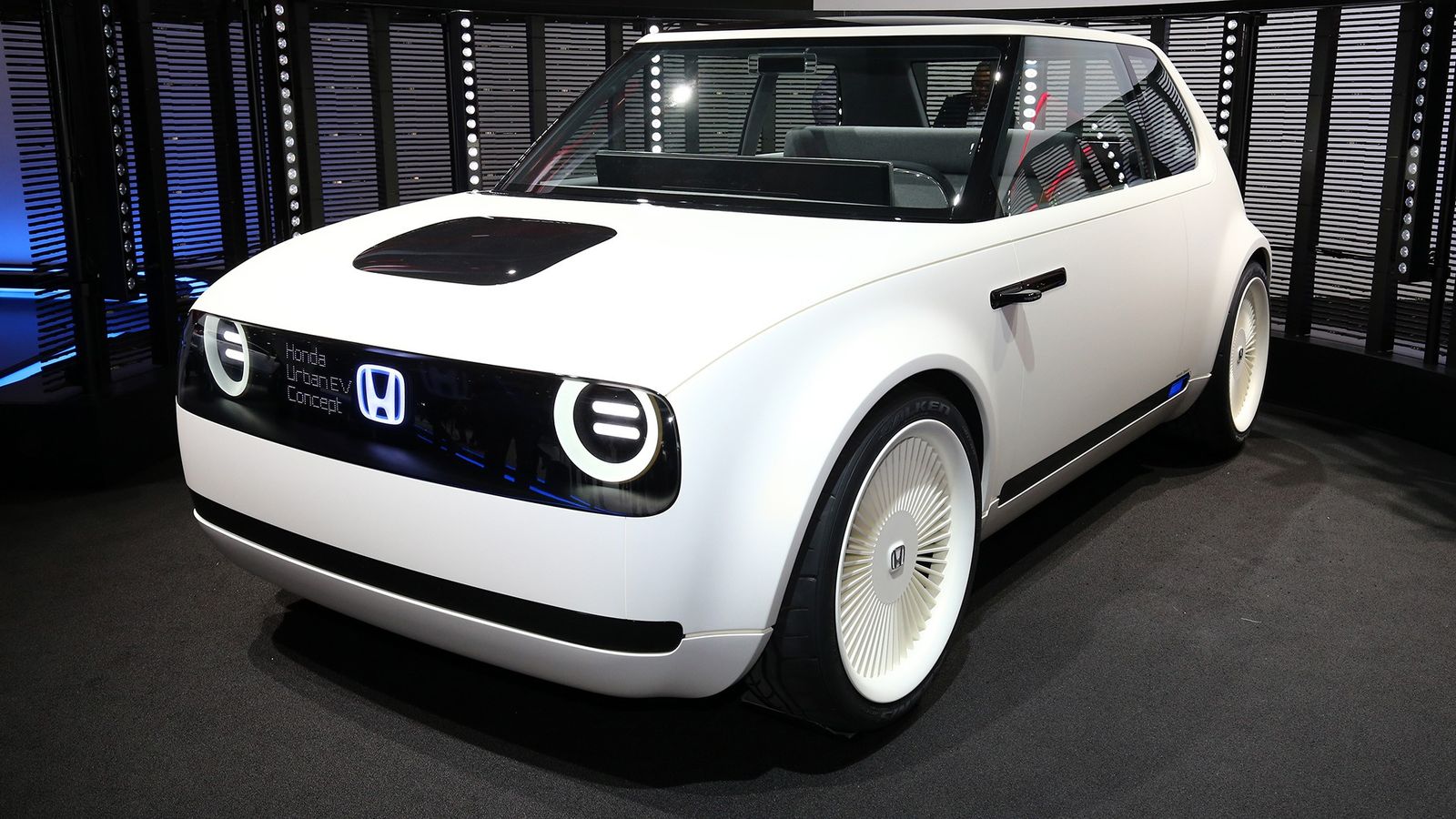 Honda has revealed a small city car design study at the 2017 Frankfurt motor show called Urban EV Concept. It's immediately obvious that its styling is inspired by that of the classic N600 city car, although there's nothing retro about its spectacular wrap-around panoramic dashboard that's basically one extremely wide screen running the width of the dash.
The concept "showcases the company's vision for a world where mobility and daily life are seamlessly linked.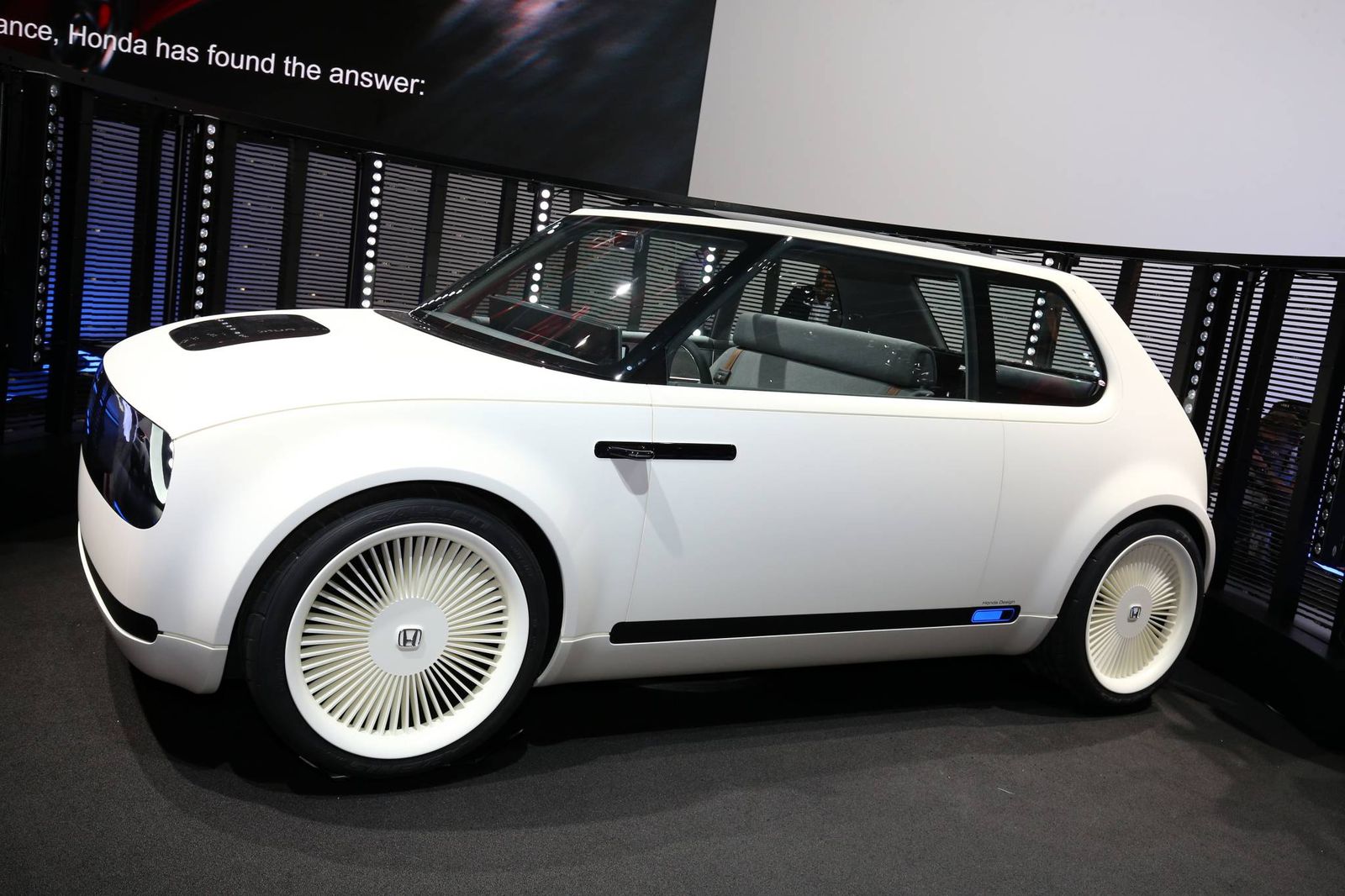 The on-board advanced Honda Automated Network Assistant acts as a personal concierge, which learns from the driver by detecting emotions behind their judgments. It can then apply what it has learnt from the driver's past decisions to make new choices and recommendations."
Now since this is eventually going to spawn a production model (on the market by 2019, says Honda) its dimensions are important and we learn it's 100 mm shorter in total length compared to a Jazz while featuring a low, wide proportions and planted, muscular stance "that hint at sporty driving."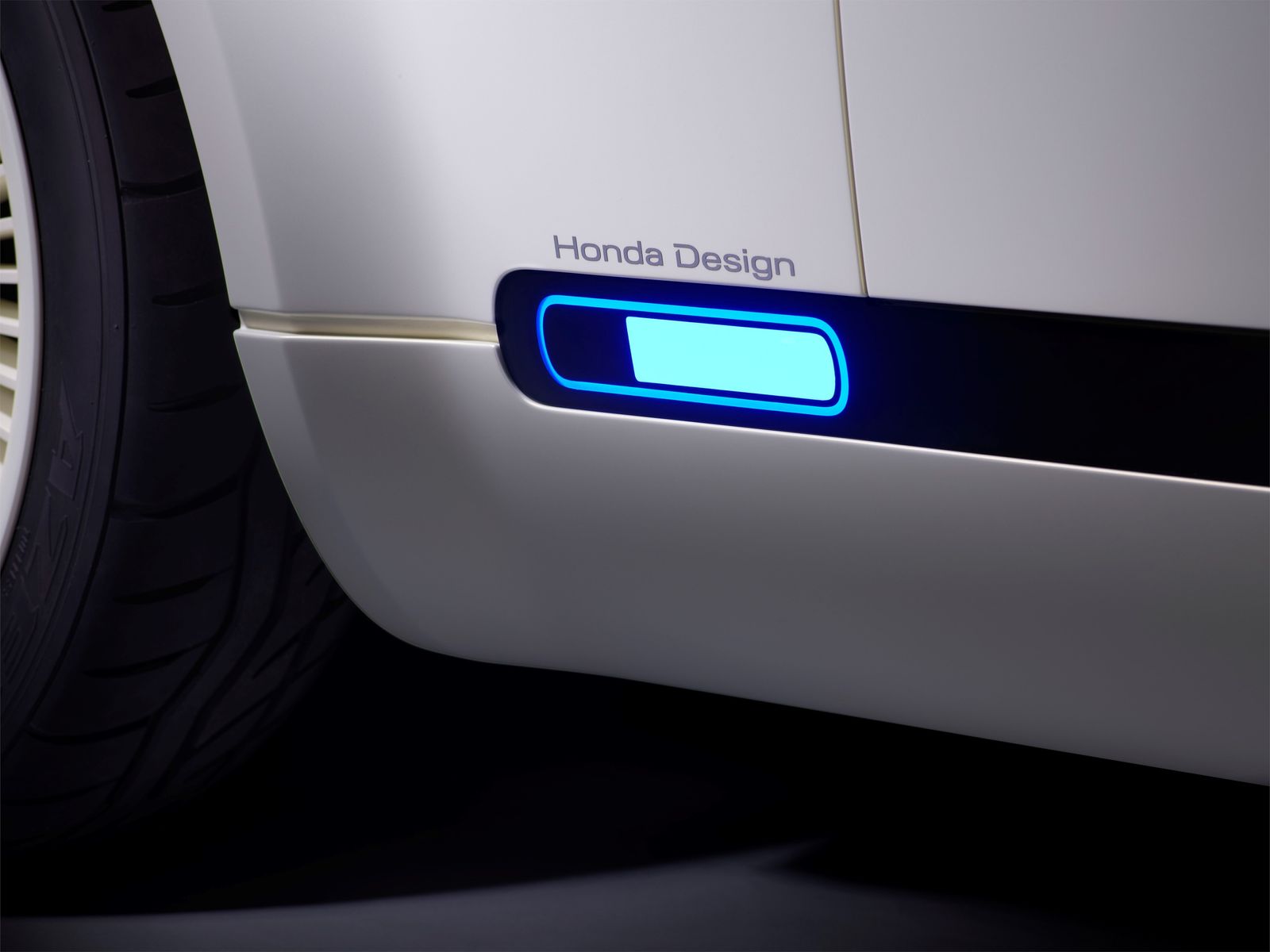 No word on powertrain specifics, but we do know the motor show study is all-electric and that the series incarnation will also be a battery powered EV.