And why it shouldn't have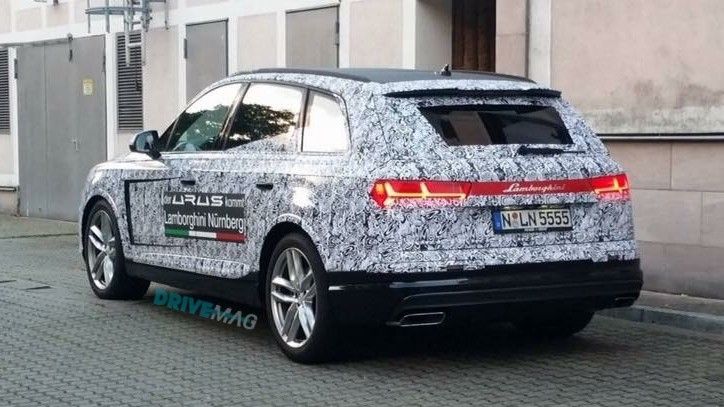 There's macro room for mistake in the micro industry that revolves around spotting pre-production prototypes testing in various settings.
Let's agree on something from the very beginning: the "Hey, look, it's a camouflaged [insert brand and model name here], I should write about it!" game is as capricious as a deck of cards.
The best example is the recent gaffe made by several big-name car websites when a so-called Lamborghini Urus prototype washed up on the Internet's shores.
I won't point any fingers for the simple reason that we're all prone to errors. In fact, what I'm trying to set here is a note to self and others that journalism shouldn't fade in front of ethical crossroads like this. On the contrary, it should shine.
Why? Because calling a Lamborghini Urus that turned out to be an Audi Q7 which subsequently took the leading part in a marketing gimmick equals bullshitting your readers and maybe one or two raised eyebrows in Sant'Agata Bolognese.
Luckily, a clarifying email eventually shed light on the topic, but the writing was already on the wall for some full hours. Were those three or four hours worth it? What were the real traffic and conversion rate gains generated in that timeframe of misleading?
I wholeheartedly doubt those numbers were worth your outlet's credibility or your readers' loyalty.
So when a photo of a random car wrapped in a random zebra-on-mushrooms foil shows up in a parking lot wearing make and model badges and attached to it is a text that says you're looking at the industry's next hotshot (or abomination) ride, take a step back.
Breathe. Ask yourself a question or two. Hit Google up. Do some research. Email a couple of PRs. But whatever you choose, do not take the photo-caption pill for granted.
Print might be sleeping with the fishes and everyone's online now so errors can be fixed with two or three clicks, a couple of words here and there and an "UPDATE" in the headline.
But you can't update trust, nor facelift it. You just build it.
Photo credit: Automedia