Spending more than $100,000 on a Caprice? Oh, yeah
You probably already know Jonathan Ward and his amazing YouTube automotive channel. If not, be sure you bookmark it.
When Ward got a new client who asked him to transform a 1990s police Chevrolet Caprice into a James Bond car, he didn't even flinch. Of course he usually preps 4x4s and American oldtimers, and would not usually look at a 90s car, but this time, it was different. The owner wanted to make a "get the f**k out of my lane" car, full with secret gadgets coming straight out of the movies, so Ward obliged.
He describes in detail how he changed the car from an ex-police box into a magnificent piece of automotive art, matte black paint included.
It's not only about the painting, of course: Ward rebuilt the entire car (suspensions, brakes, engine and the lot), but also gave painstaking attention to details like removing the plastic door handles and replacing them with aluminium-made replicas, putting a reverse video camera in the trunk or updating the original push-bar with LED lights. Lots and lots of other modifications were made, too many to list them here (Ward does not say what those James Bond gadgets are, though).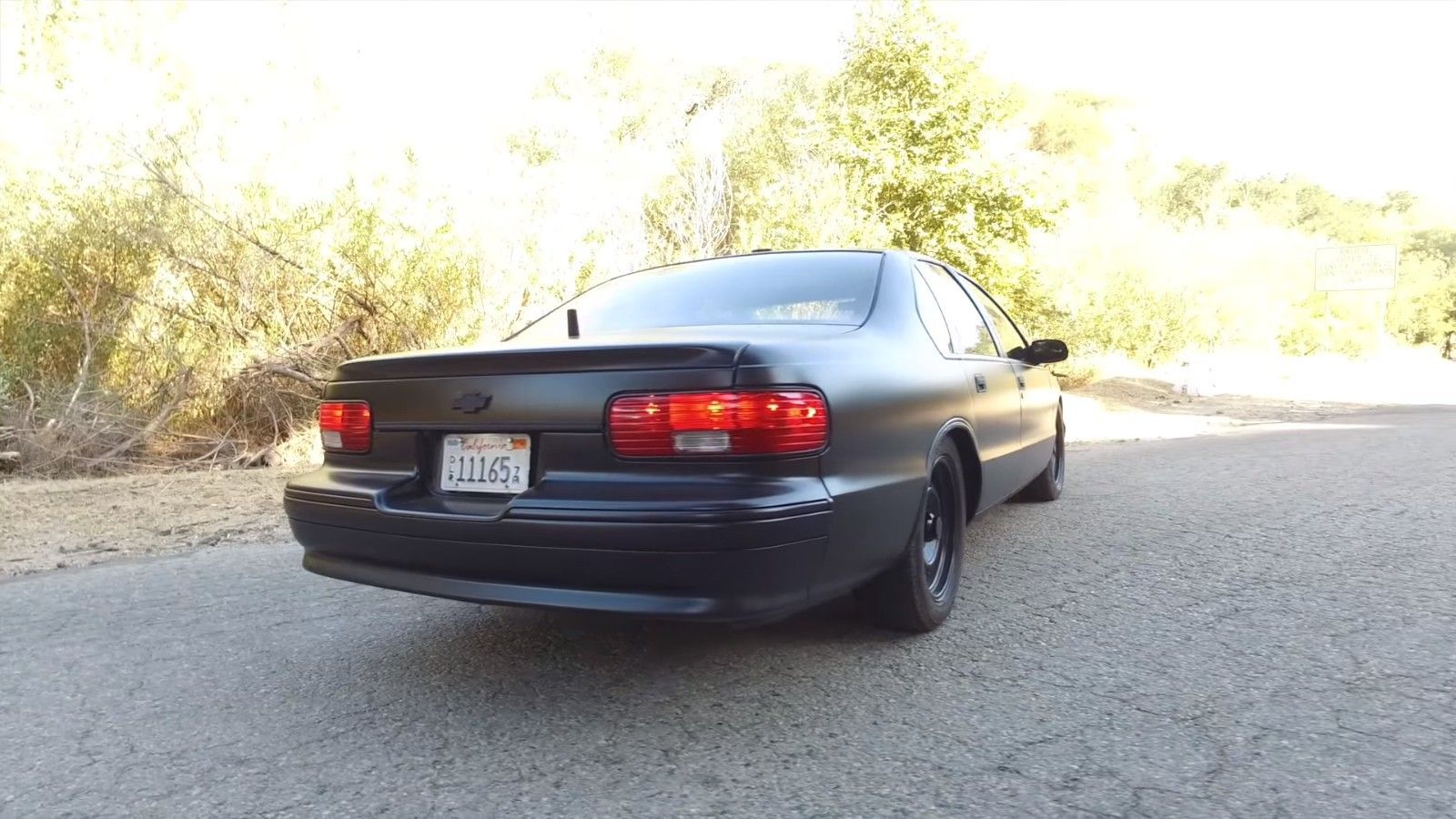 Oh, and a 6.2 liter LS3 engine roars under the hood. That would be enough power to get the f**k out of this Caprice's lane.
See the whole superb story below. And hear the engine growling at 4:34.