An arm and a leg won't suffice to buy one
We don't know about you, but we're really happy when, from time to time, our attention is being brought to a wheeled contraption that's simply different. Case in point: the Hunter RMV Predator 6.6 RV.
Nicely uncovered from the Internet's multiple layers by uncrate, the Predator 6.6 doesn't use six wheels to stroll around but something that's perhaps even more enticing: a 6.6-liter Caterpillar diesel engine (turbocharged and aftercooled) making 225 hp (168 kW) at 2,600 rpm.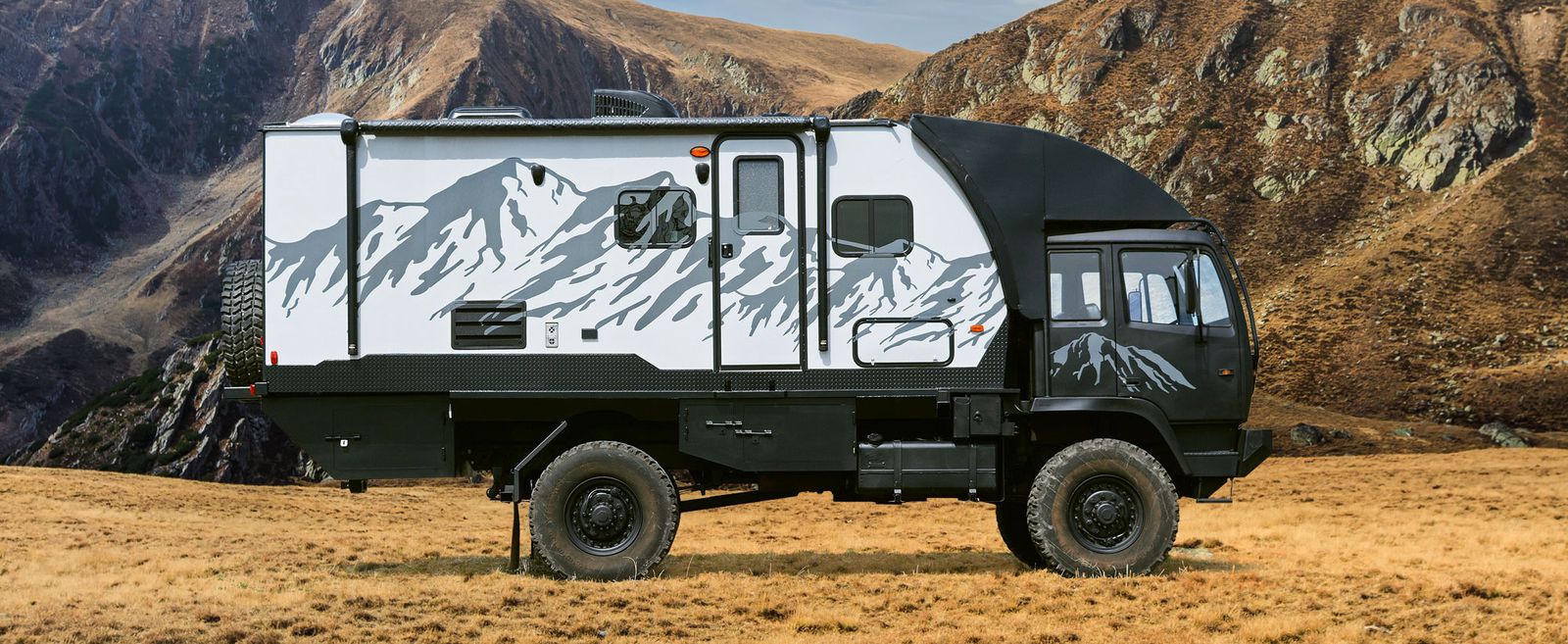 In this setup, the Predator 6.6 can tow up to 10,362 lb (4,700 kg) and reach a top speed of just over 70 mph (roughly 112 km/h).
Sure, it won't win any drag races nor save the planet given the fact that it's a diesel but Nevada's Hunter RMV says their product offers a maximum range of over 800 miles (1,290 km) on a full tank and a go-anywhere personality.
The latter is there thanks to full-time all-wheel-drive, 22-inch ground clearance, and a chassis coming from the Light Medium Tactical Vehicles used by the military to shift men and cargo over unfriendly terrain. What better marketing can a product get, really?
Curious what can fit inside? Well, standard amenities include a toilet, a bath tub or a shower, a queen bed and a small kitchen, basically. You can find out more by having a look at Hunter RMV's official website.
That's where you'll also find this baby's price tag, but hey, we'll spoil that for you: the Hunter Predator 6.6 costs $197,500.
SEE MORE: We also made a list of the coolest go-anywhere RVs ever created