Hyundai HyperEconiq Ioniq concept makes fender skirts cool at 2017 SEMA
It's been modified "for outstanding efficiency gains and excellent drivability"
Hyundai teamed up with Bisimoto Engineering to create a concept that looks really sporty and fast, but is actually solely geared towards providing maximum efficiency. Called HyperEconiq Ioniq, it features a mix of visual and mechanical modifications that the manufacturer says improves its efficiency further without affecting the way the car drives.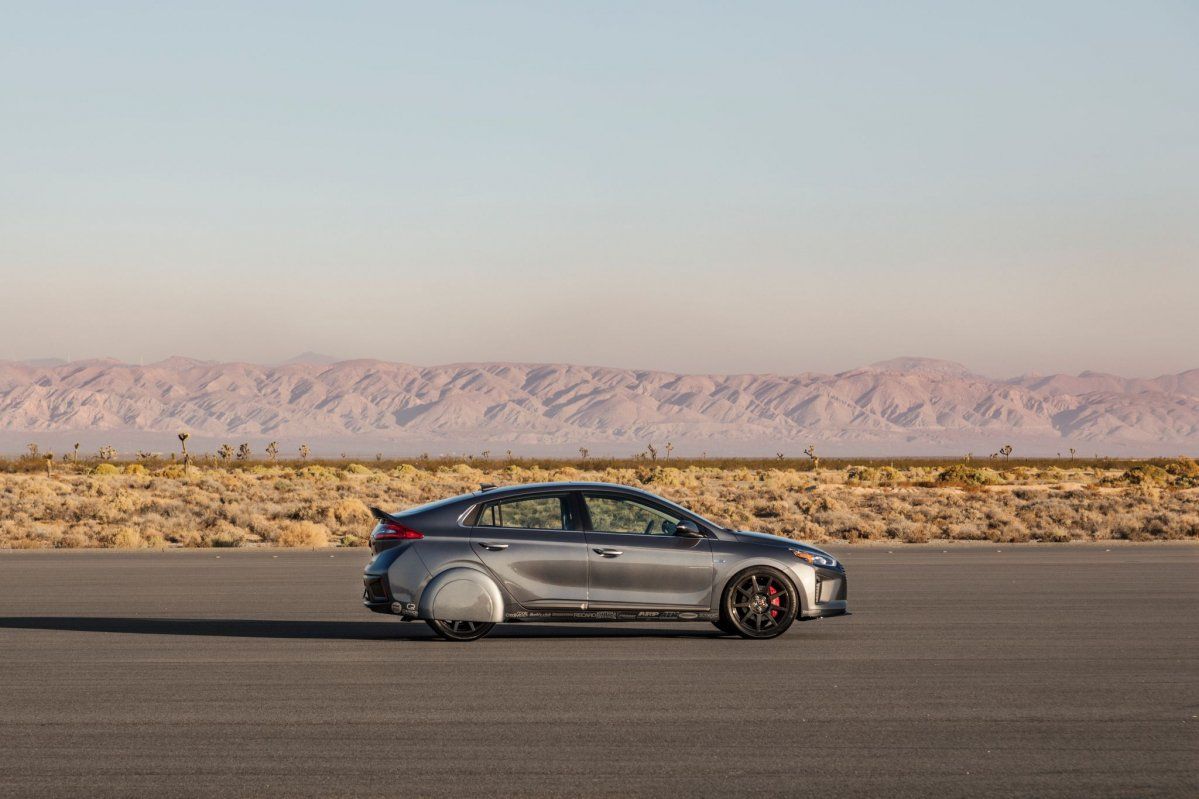 Bisi Ezerioha, president, Bisimoto Engineering explained that "leveraging the outstanding Ioniq electrified platform and powertrain, we've focused on a variety of technical elements to bring efficiency, aero and design to the highest level."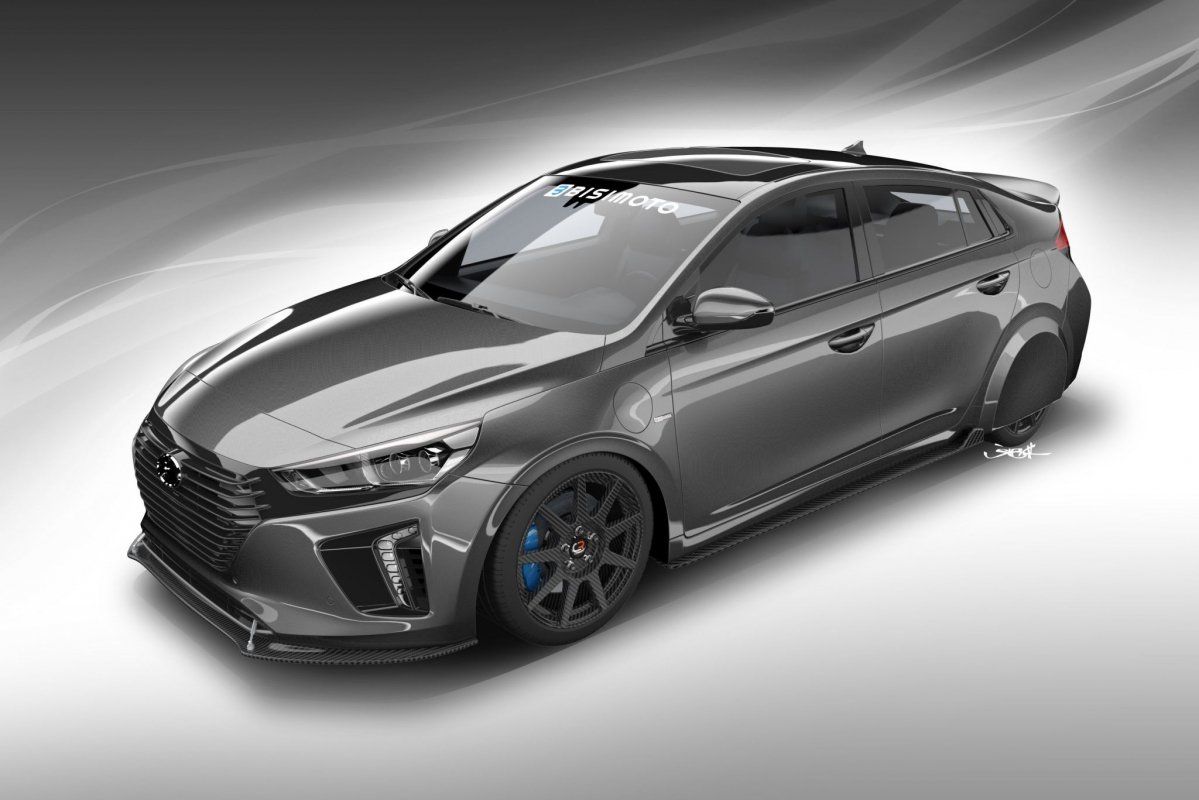 The list of modifications brought to this concept is quite extensive, dominated by the Dream Aero kit which adds a front splitter, side skirts, rear wing and the rather cool looking rear wheel covers. It rides on Carbon Revolution 19-inch rims and sits on lowered Progress Performance coilover suspension.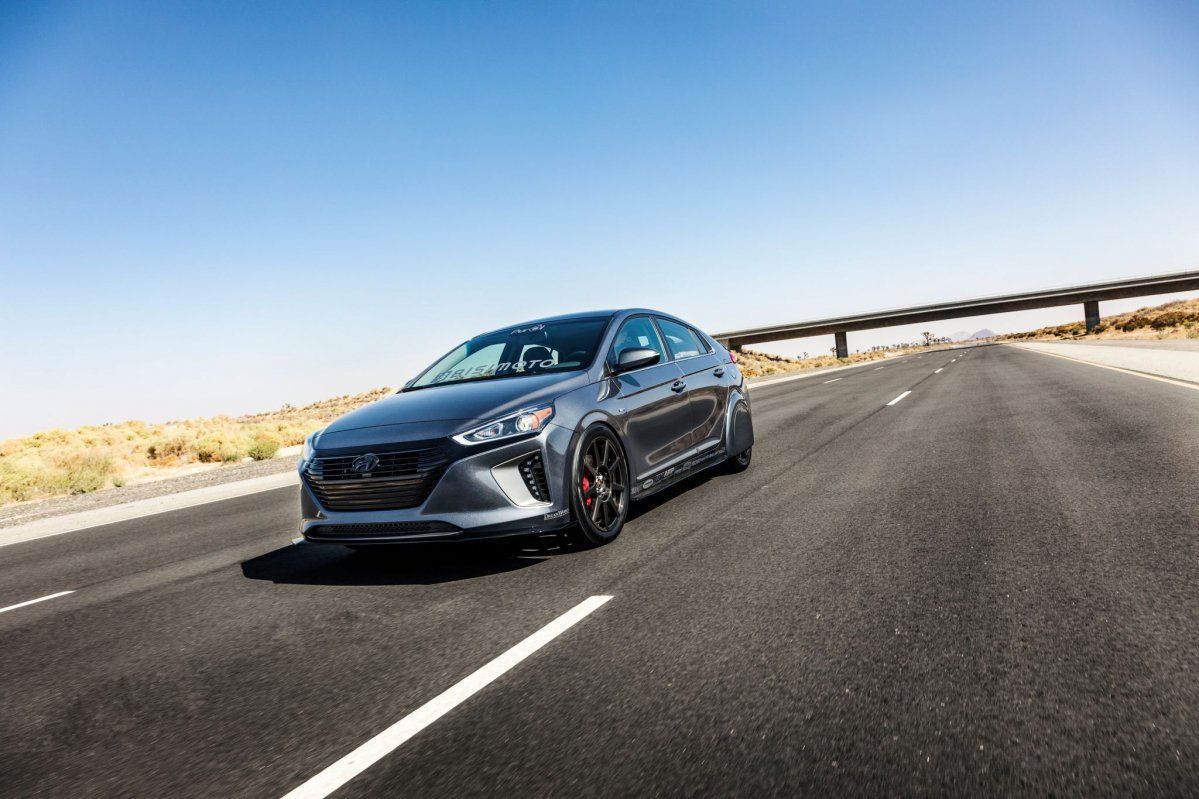 Its engine has been fettled with too, but mainly to enhance its efficiency. It gets a Bisimoto pulse-chamber exhaust system "for enhanced volumetric efficiency," eco low-friction PurOl Elite synthetic oil and uprated sparkplugs. The end result is a claimed combined fuel economy figure of 80+ mpg which is around 2.9 l/100km.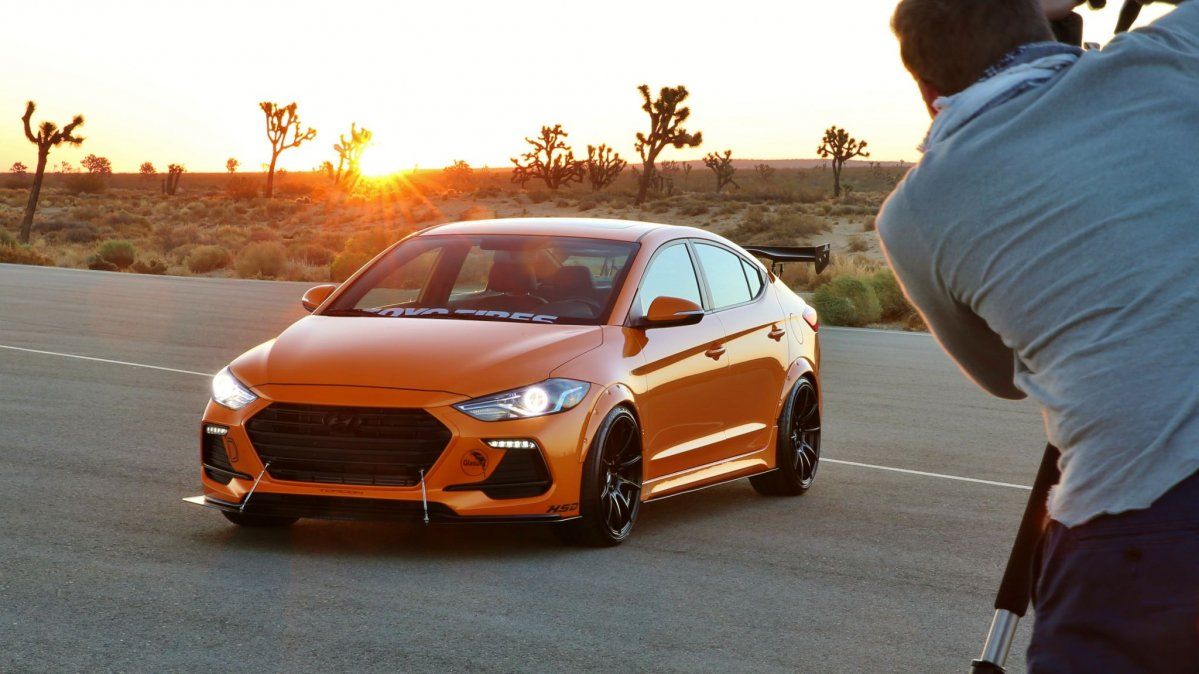 HyperEconiq Ioniq is the star of the Hyundai stand at 2017 SEMA which it shares with custom Tucson Sport (pictured below) and Elantra Sport models (orange car pictured above), as well as an off-road-ready Santa Fe (also pictured below).