It hit a top speed of over 160 mph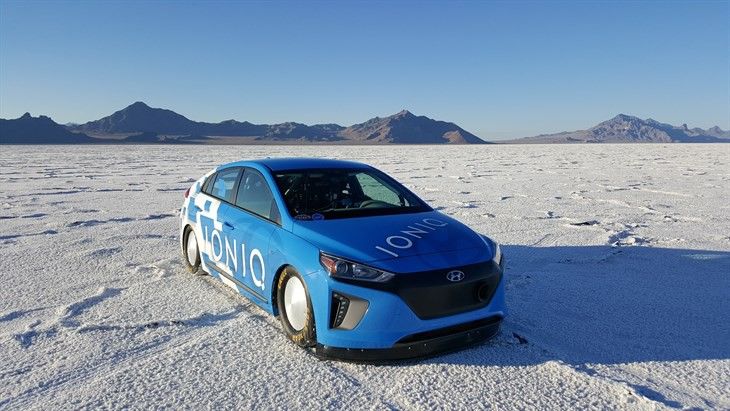 Hyundai's new electrified Ioniq hatchback is not the first car that comes to mind when you think about high speed runs on salt flats, but its slippery shape certainly doesn't exclude it. All it needs is some extra power, a good weight shedding and further improvements of its aerodynamic profile.
The Korean automaker created just such a car, with a stripped out interior, extra oomph from the powertrain, a flat racing car-like underbody, 10 com lower suspension, lightweight racing wheels and… well, that's it. With these mods, and a shot of nitrous, it was able to hit a top speed of 160.7 mph or 258.6 km/h during a run on the famed Bonneville salt flats.
Its average speed over the two standard runs, as mandated by the FIA, was 157.825 mph or just about 253.94 km/h.
Scroll down to see the official Hyundai video highlighting the run.