Suddenly, we want to fast forward four years from now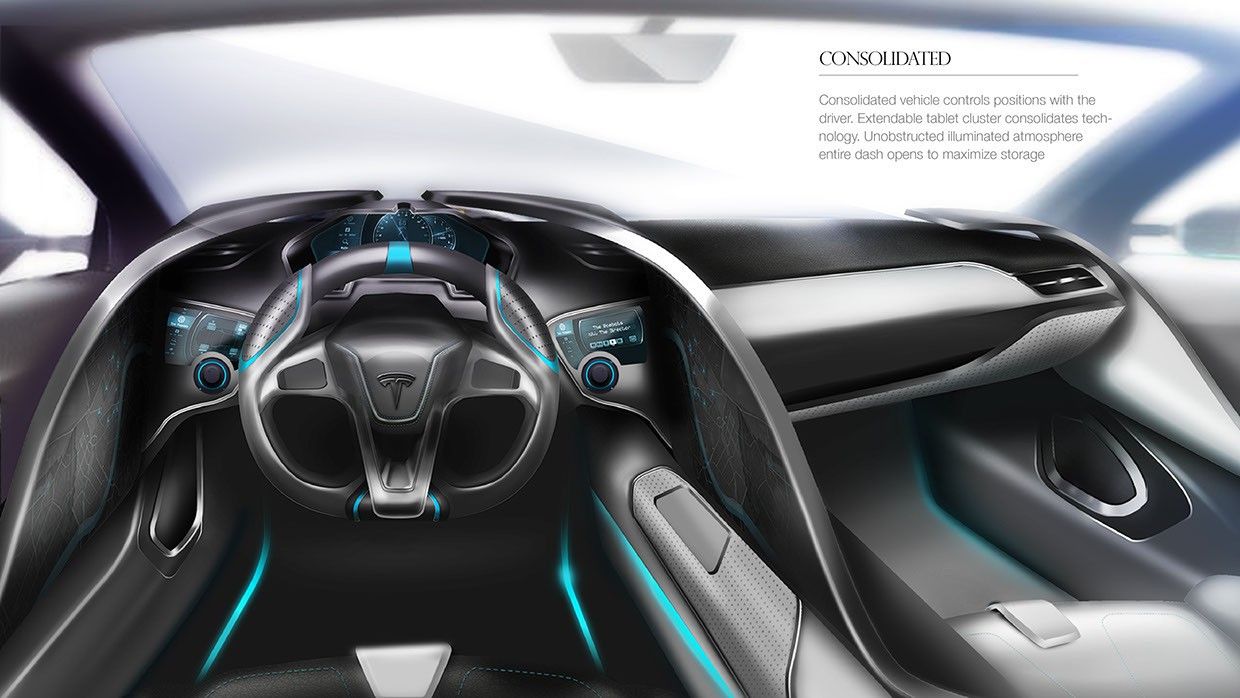 In case you're not familiar with Elon Musk's plans for Tesla Motors, here's a highlight: financial feasibility for the Model 3, 745-mile range and full self-driving capabilities for the brand's models, to name a few.
But that's Elon Musk's vision, and today we're not interested in forecasting the future of Tesla. Instead, we're asking you a question: have you thought about what a Tesla's interior would look like four years from now?
Because Pragya Charu Manihar did, and the fruit of her imagination is nothing but spectacular. Her idea of a futuristic Tesla cockpit that could be available for one (or more) of the company's cars in 2020 includes a three-seat arrangement: one offset, left-hand side seat for the driver and two seats at the back.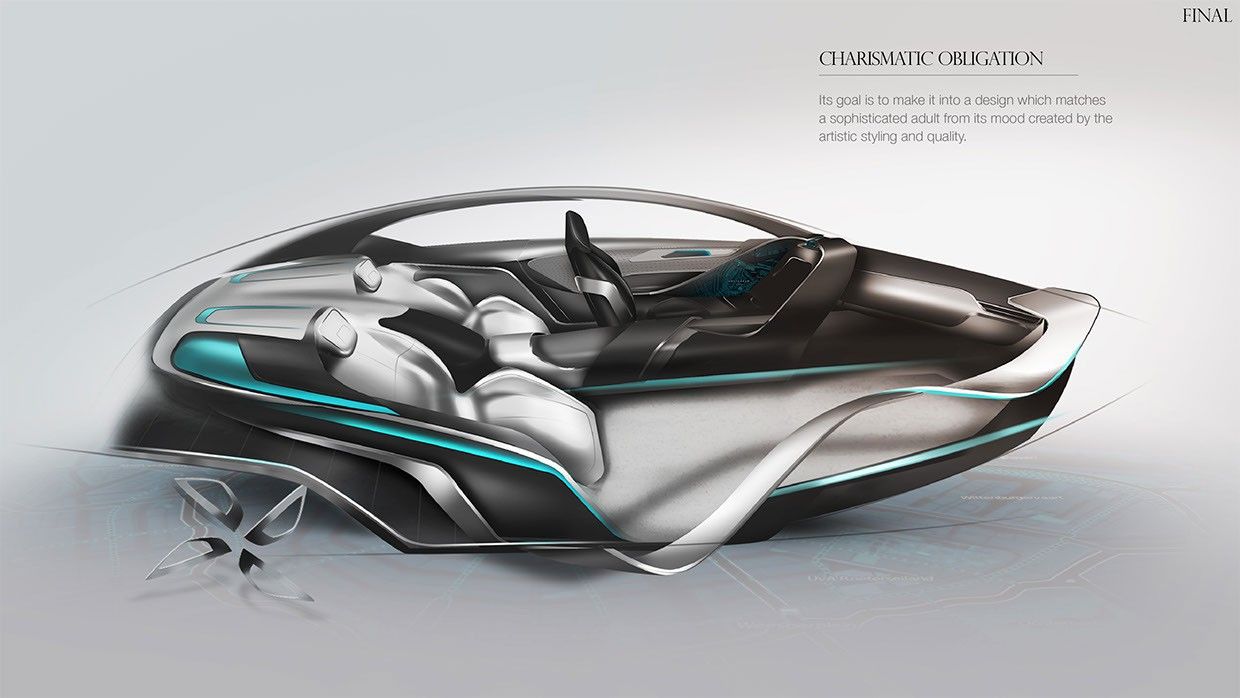 As you can see from the sketches, there's no front passenger seat, but that empty space looks like it could be used for some kind of lounge zone, just like similar offerings brought by the Mercedes-Benz S-Class or the BMW 7 Series.
Furthermore, the setup designed by the London-based Transportation Design student is obsessively focused on the driver. One example to illustrate her philosophy is the steering wheel, which aims for that "ultimate driving experience" while trying to keep up with the "sporty and premium interior feeling".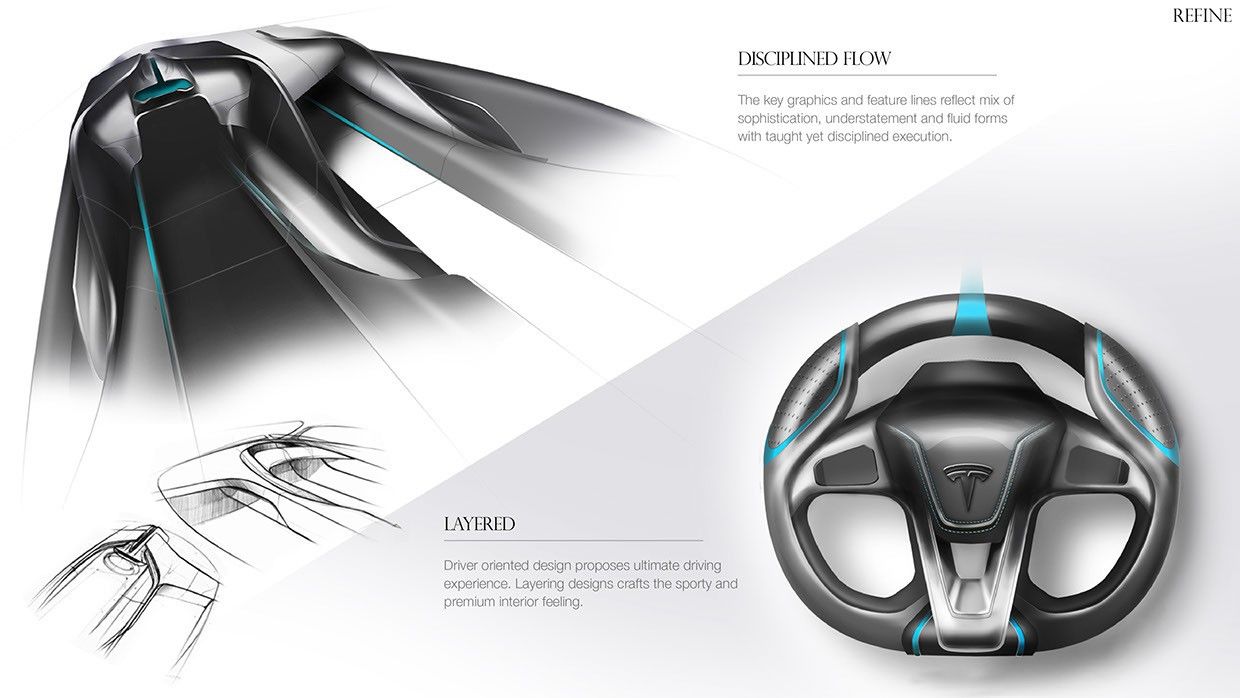 On a personal note, I can't remember seeing a more sensual steering wheel in a long time, but the candy box is not empty yet. Since it's Tesla we're discussing here, technology is one of the leading actors, courtesy of the "extendable tablet cluster" and the lack of buttons/switches/knobs inside.
She even came up with a profile for the client interested in a future Tesla that boasts such an interior, as described below:
"At their prime, acknowledging what is ahead in life for them by taking affirmative actions. An enigmatic and obscenely wealthy heir of the riches who wants an ecstasy of thrill since he was brought up in a vicarious background."
Oh, and another one of her projects involves a BMW pickup truck inspired by the Middle Eastern culture. You can check it out here.