It sits on an all-new chassis, motivated by new LS7 V8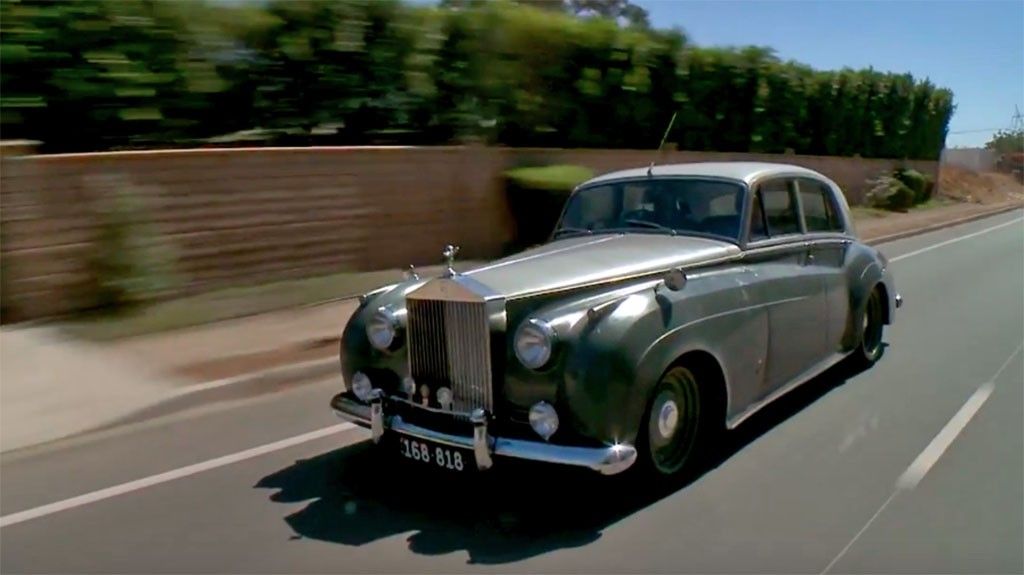 ICON is known for its restomod projects and its line of Derelict models is meant to hide all of the modifications and keep the car looking as stock as possible. That's why this 1958 Rolls Royce Silver Cloud doesn't really look that special, even though it's basically a new car that uses the old body and interior.
Showcased on Jay Leno's Garage, this Rolls uses an all-new chassis with sporty suspension, bigger tires and stickier rubber which it needs because its power source is now an LS7 V8 motor.
The body was left as found, with imperfections, rust and bubbling paint in some areas. The interior was completely redone to look like new, although it is pointed out that it's not at all stock looking – it is only meant to look as such but actually hides modern functions that the original car never had; including air-con.