It has tracks instead of wheels and a Star Wars thing going on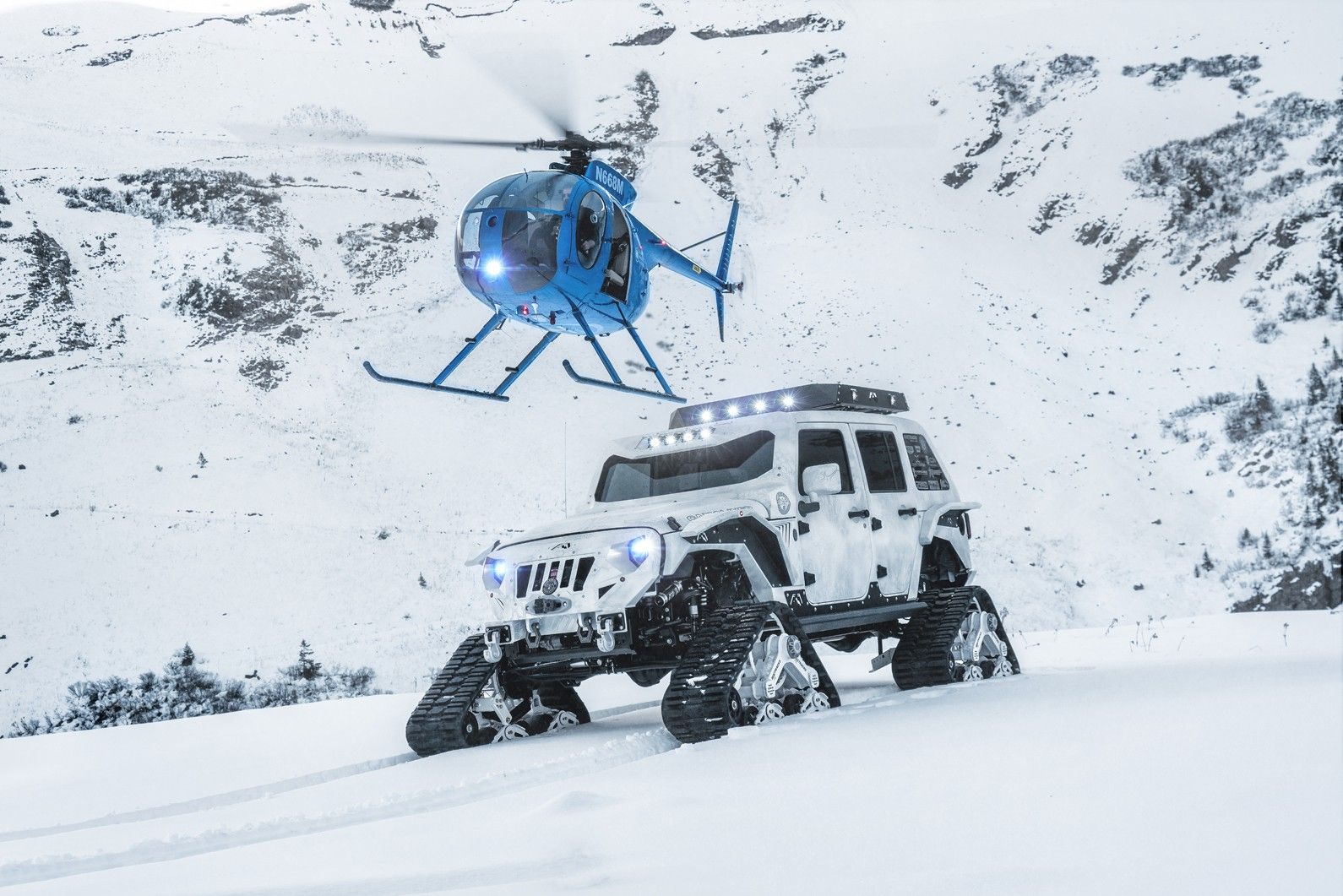 What SEMA 2016 knew as the Arctic Frog is essentially a 2016 Jeep Rubicon modded by the guys over at Complete Customs for the Chris Kyle Frog Foundation. You also might have heard of Chris Kyle under the American Sniper alias.
Now, off-roaders with tracks are not quite a Bigfoot type of sighting, as we've seen plenty of those abusing snow.
In fact, Nissan threw a pair of tracks on the Murano, Rogue and Pathfinder trio one year ago, and besides looking manlier than Wolverine, the three SUVs instantly got the go-anywhere factor.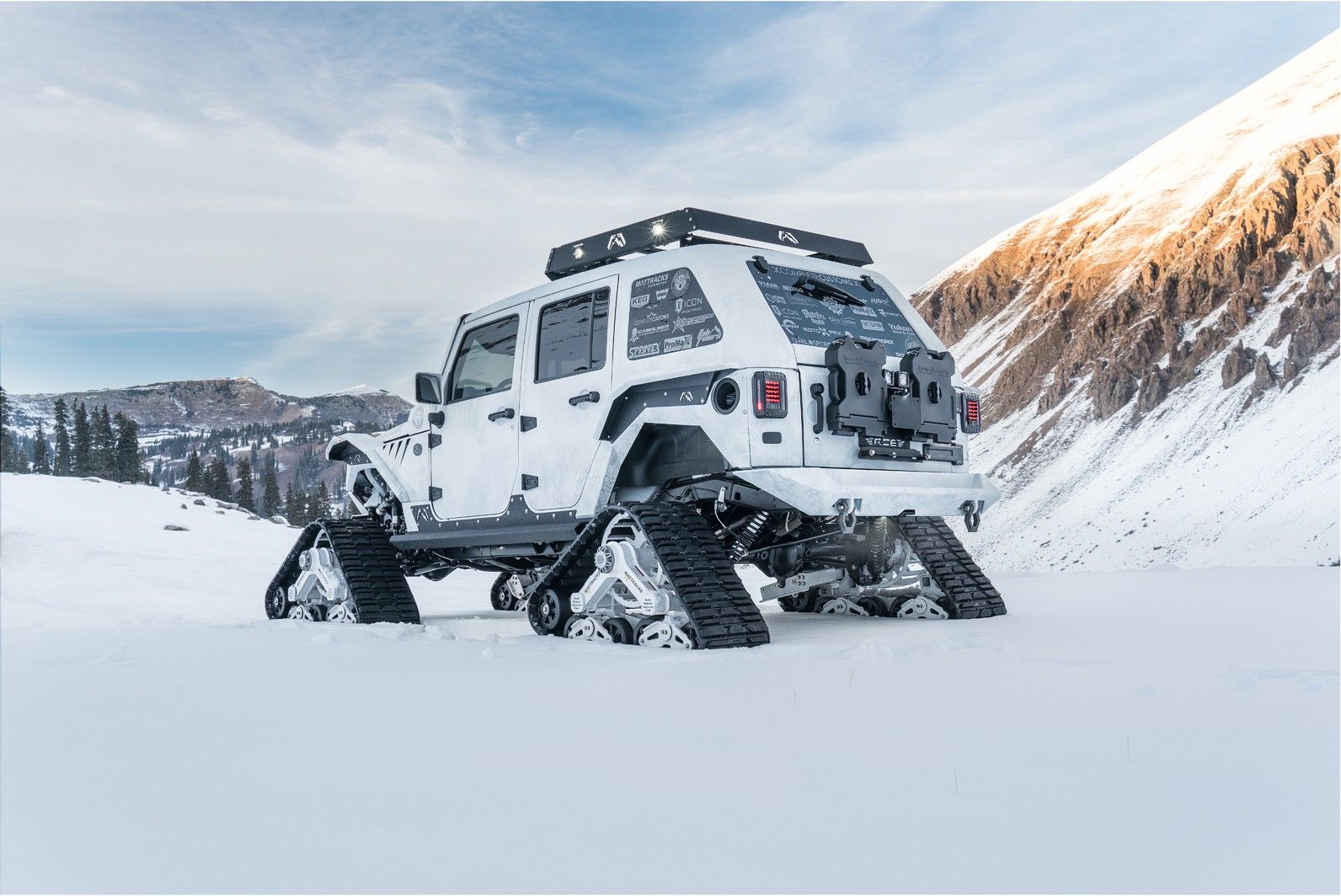 But while Nissan's offsprings kept their stock appearance – sans the tracks, obviously, this Jeep is miles away from stock.
According to autoevolution, the custom body panels bear the signature of Fab Fours, shark gills and custom bumpers included.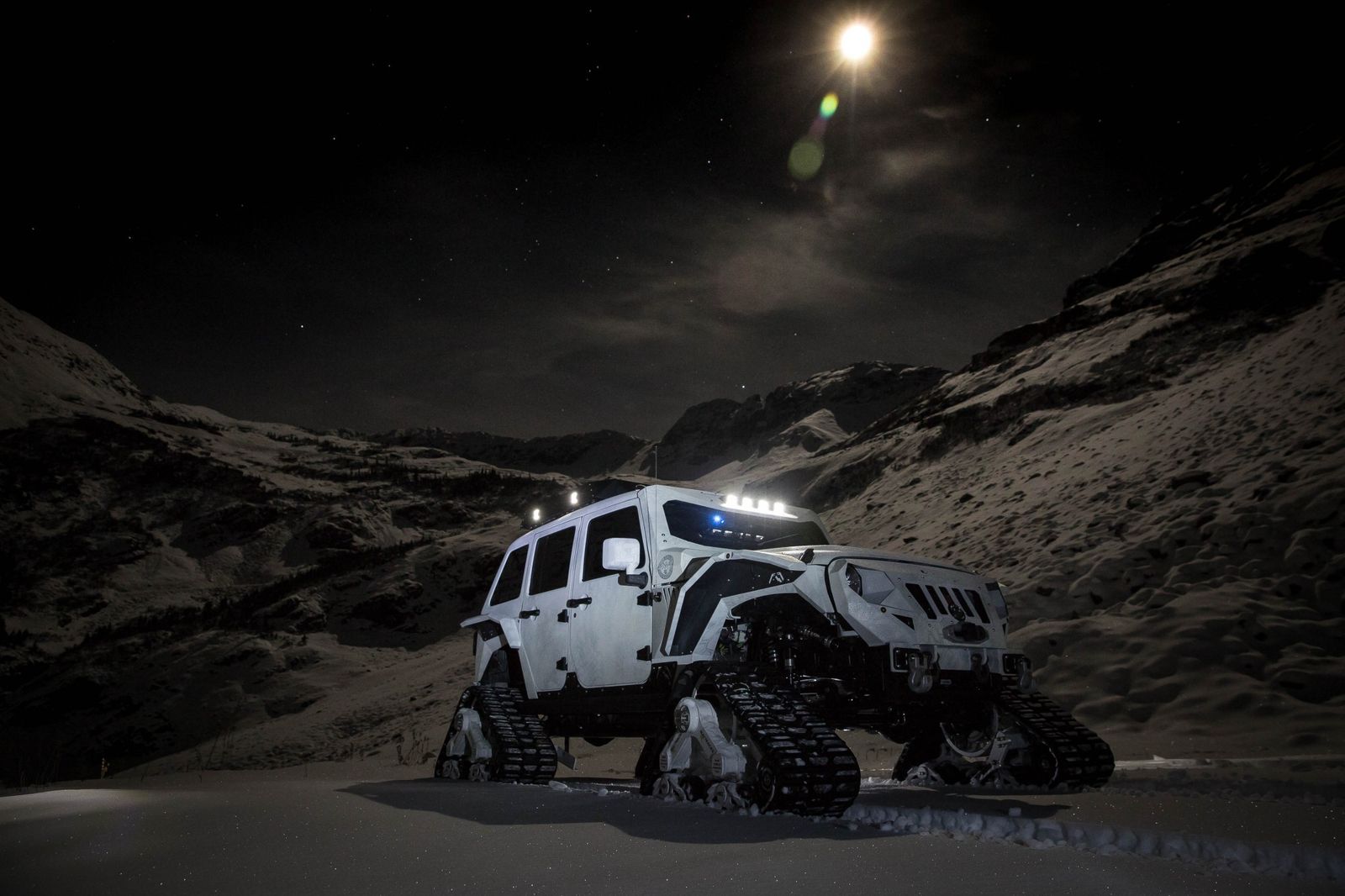 Of course, you'd also want to drive such an alluring Frankenstein, and Durango, Colorado, proved an adequate strolling place. Day and night.