Infiniti polishes the QX80, brings it to New York as a concept car
It's a (successful) design study on a luxurious brick
Here at DriveMag, we try to talk about design as little as possible, mainly because it is a subjective matter. But when it comes to the Infiniti QX80 luxury SUV/truck, I think we can all agree it looks like a vehicle designed by someone who truly hated his or her employer.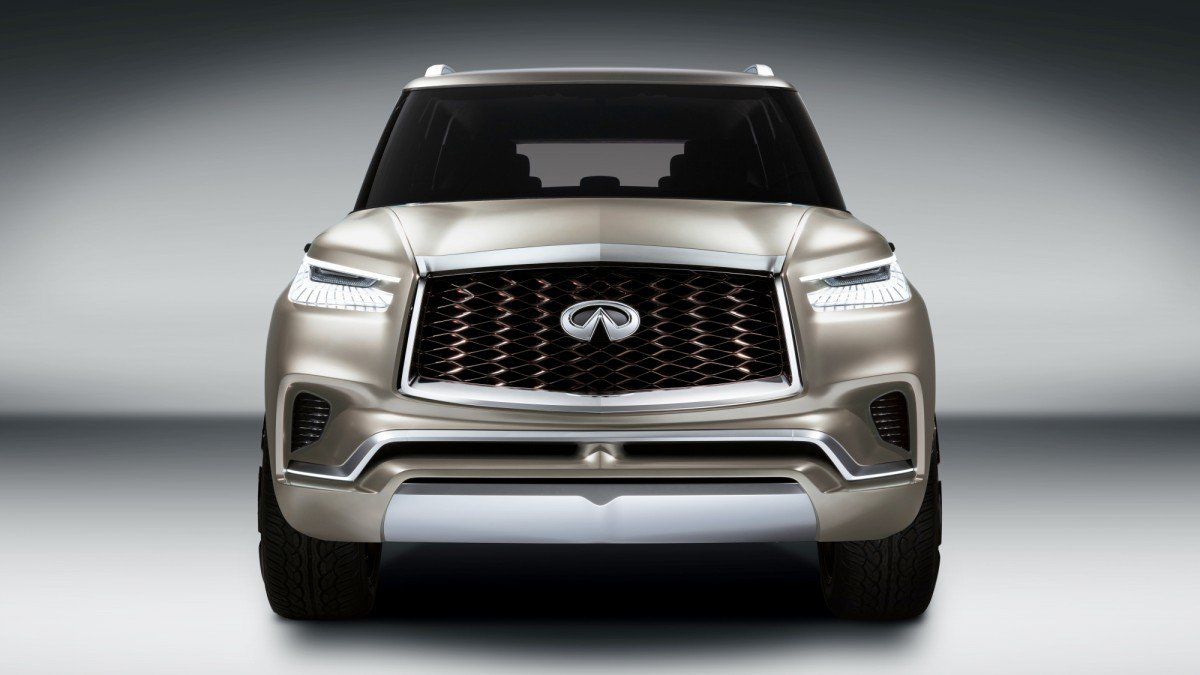 But there's still hope, through the magic of cosmetic surgery. While keeping its proportions unchanged, Infiniti designers gathered and polished the huge SUV in an attempt to make it more pleasant to the eye. Then they brought it to the 2017 New York Auto Show as a concept car.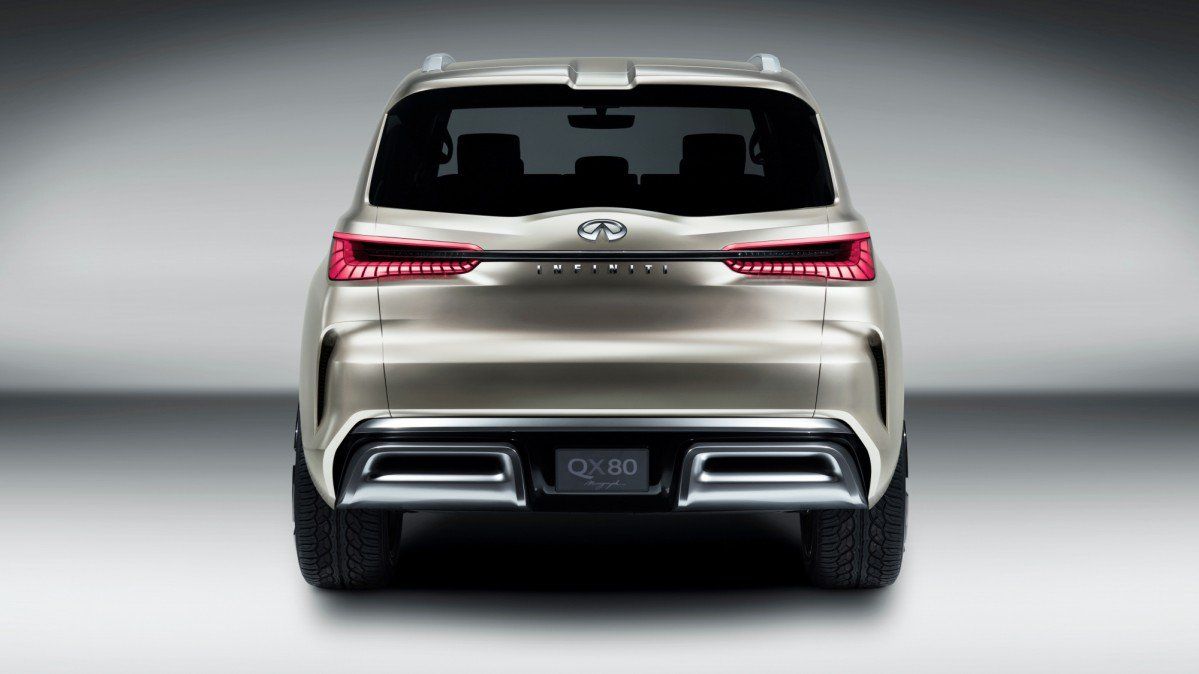 So, is this design much better? We must confess we can't get past the 24-inch wheels. Whoa!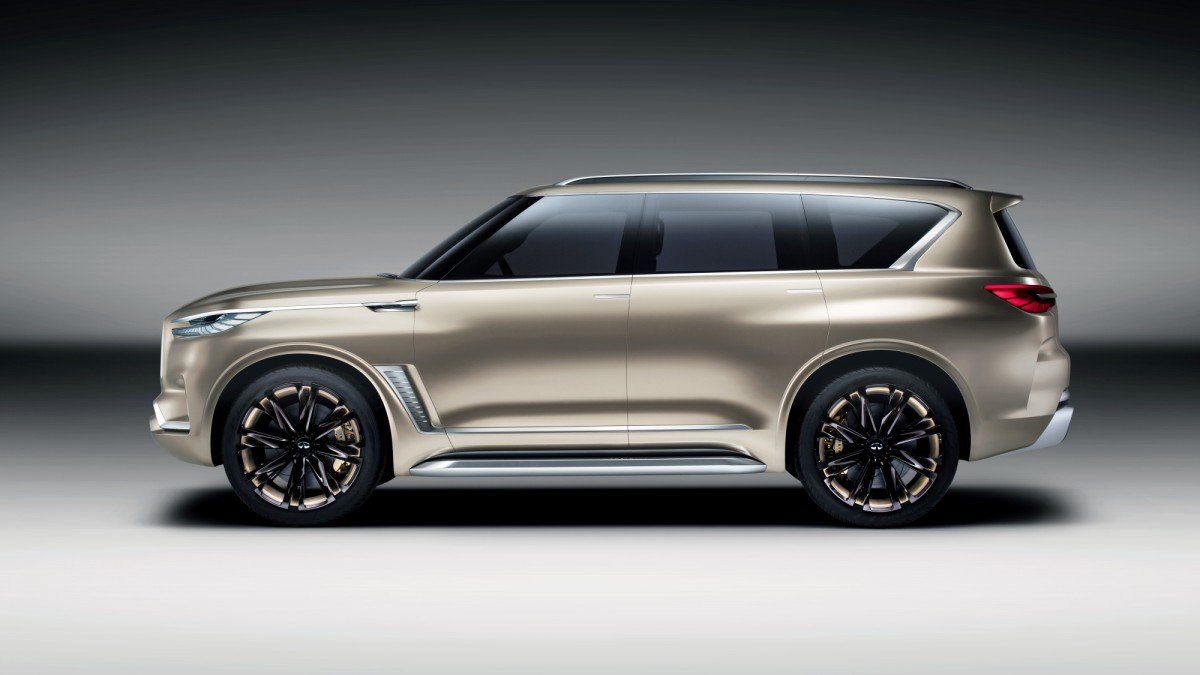 It's not an easy job to make a five-meter long, over two-meter wide, and almost two-meter tall car to look "sleek," so we'll have to give credit to the designers on this matter. If you squint your eyes, you'll see the QX80 Monograph still resembles a brick, but the uniformity of its lines and the design of the headlights and taillights are strong modifiers when it comes to the message it sends. Does it say "luxury?" Yes, it does, and that's what it's all about, actually.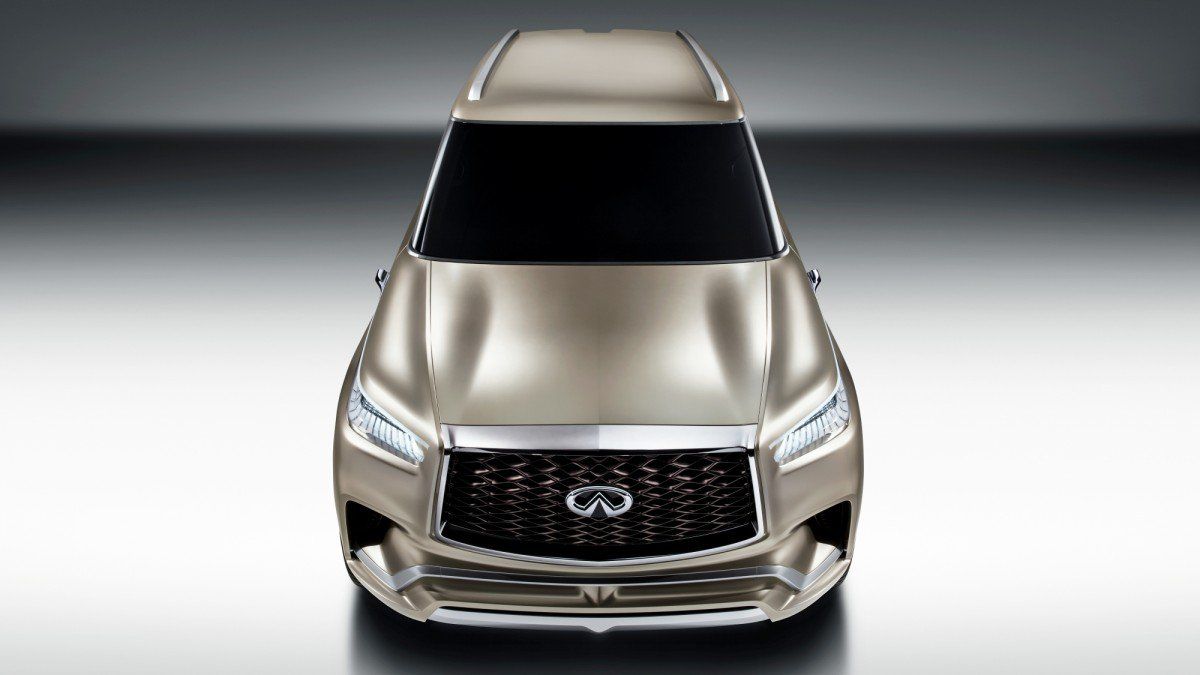 The Monograph is "an exploration into how we could enhance our future Infiniti offering in the luxury SUV segment," as Infiniti's President Roland Krueger states. Alfonso Albaisa (Senior Vice President, Global Design) explains further:
"The QX80 Monograph provides the opportunity to reimagine INFINITI's signature design DNA on a totally different scale. We sculpted our body pure, straight and horizontal, the muscularity both brute and sensual; part Rodin's Thinker, part Michelangelo. INFINITI 'carrozzeria' used svelte satin copper skin, set off by an ultra-powerful double arch grille with abstract structural mesh, distinctive and focused human eye signature headlamp, and iconic fender vent. Our designers continue to impress by finding new avenues for INFINITI artistry."
There is no info about the possibility of seeing the Monograph (or something similar to it) on the streets, so, for now, we should take a closer look at this concept and express our honest thoughts. Carefully, Infiniti is taking notes on your feedback.