The all-new SUV is most likely a pre-production concept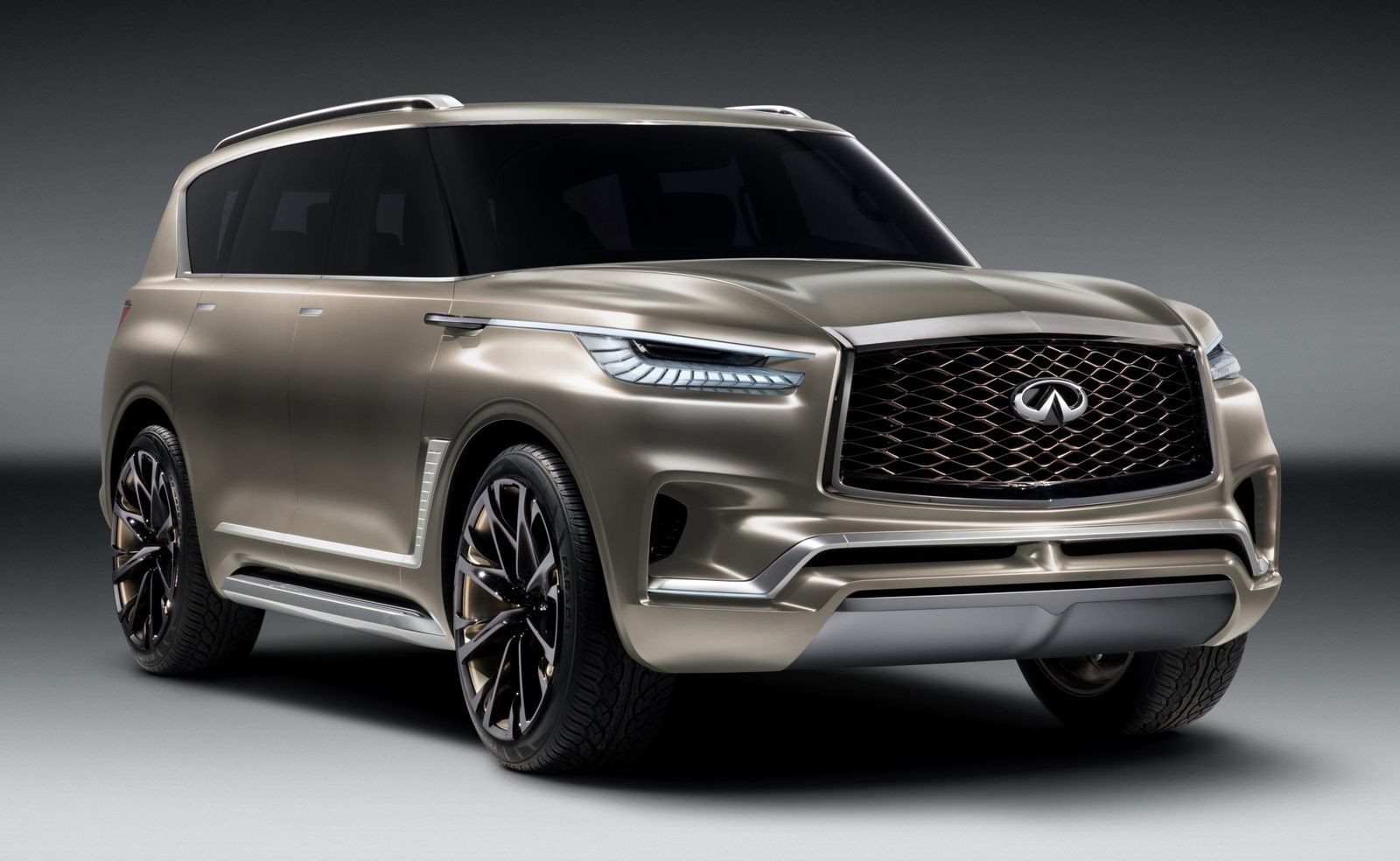 UPDATE: Infiniti has released the first complete photo of the QX80 Monograph, and it turns out we were right: it's a concept vehicle.
The details remain scarce, however, with Infiniti holding on to information until the study's official debut on April 11 at the New York Auto Show. What we do know is the QX80 Monograph signals the brand's intention "to evolve its presence in the full-size luxury SUV segment."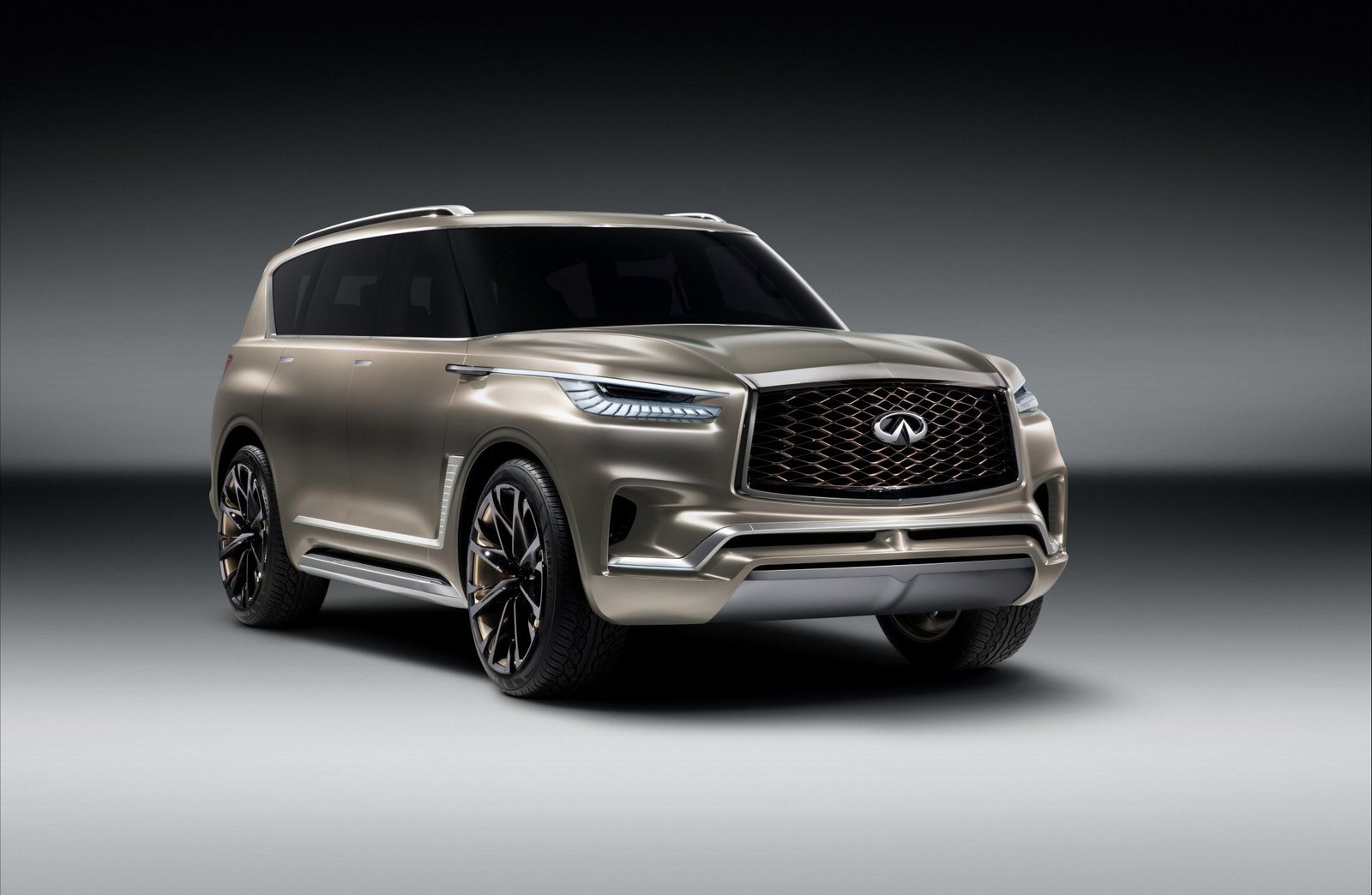 Given its name, the concept SUV most likely previews the next-generation QX80 full-size SUV scheduled to launch next year. Penned by Infiniti's design studio in Atsugi, Japan, QX80 Monograph features the brand's latest styling language, with highlights including a taller and wider double-arch grille, and a reshaped crescent-cut D-pillar. Overall, the QX80 Monograph looks imposing and clearly more modern than the QX80 production model.
The earlier version of this article:
However, we don't know whether it's the final production version or a pre-production concept vehicle. We'd go with the latter, and here's why.
While Nissan's luxury brand is very mysterious about the new model, it calls it a "huge unveil." Set to debut at the New York Auto Show on April 11, the QX80 Monograph may preview a successor for the current QX80, an aging behemoth SUV based on the Nissan Patrol/Armada.
Since the QX80 is in line for a redesign next year, the QX80 Monograph may offer an idea of what to expect from its successor.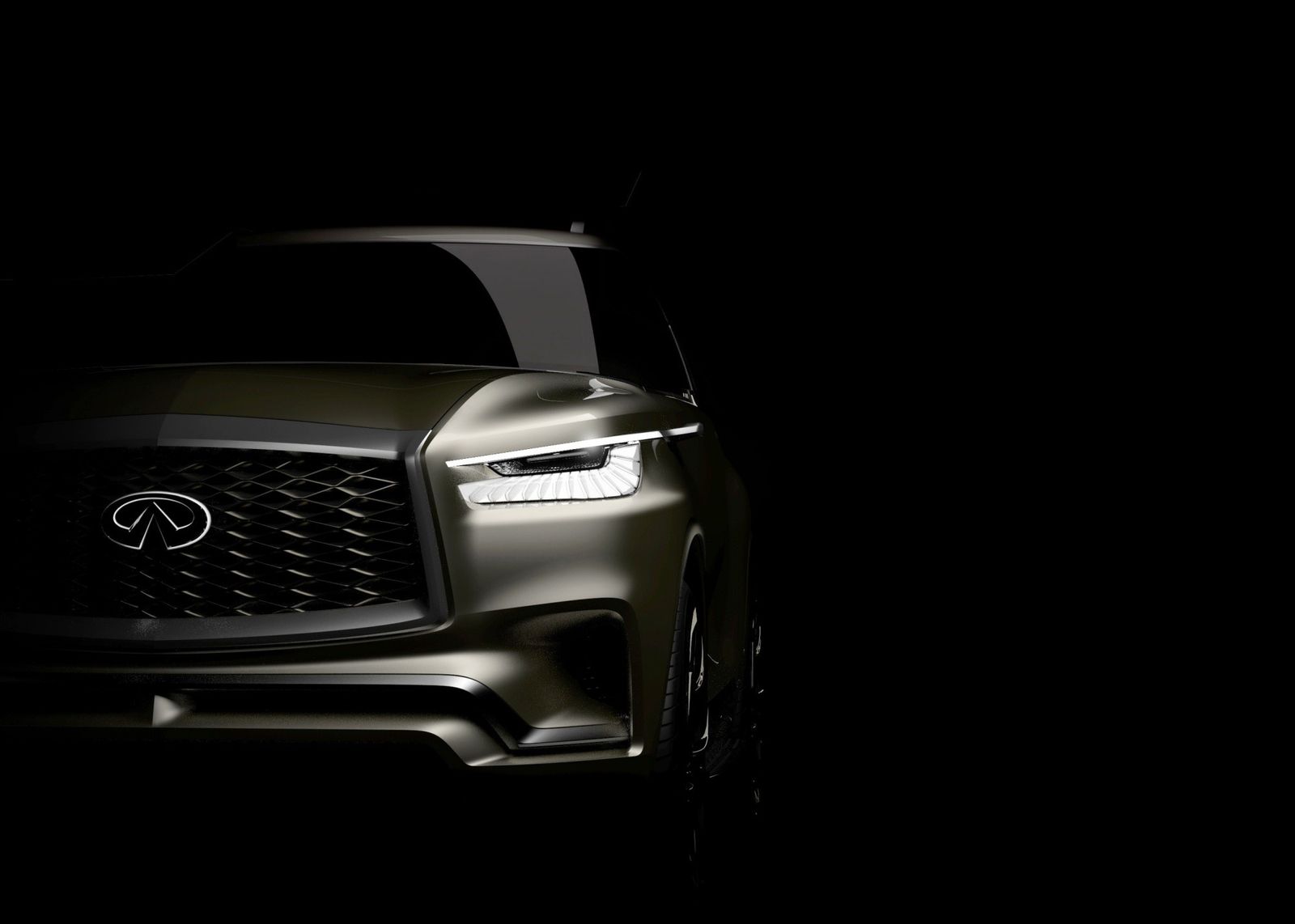 The photo released by Infiniti reveals a very different front end than the current QX80's, with modern LED headlights positioned higher, a sculpted engine hood, and a more aggressive front fascia with massive air intakes on each corner.
The design of the headlights is another clue that leads us to believe the QX80 Monograph is a concept — they are most likely concept headlights as they look very similar to what we've seen in recent Infiniti design studies like the QX Sport Inspiration.
We'll definitely see and learn more about the QX80 Monograph next week when its official debut takes place at the Jacob Javits Center in New York.