Karim Habib creates a masterpiece that will define the brand's upcoming models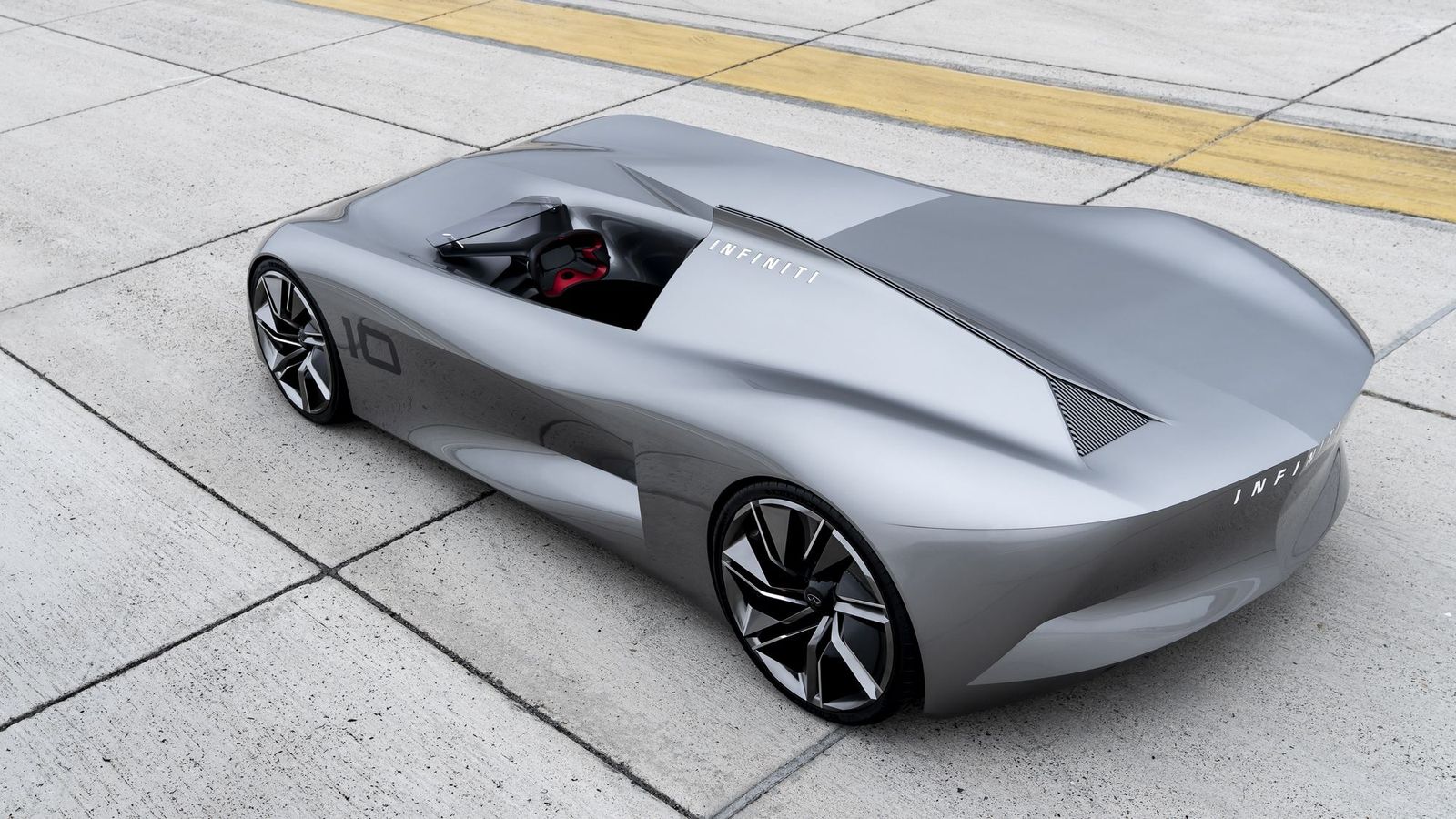 Karim Habib is Infiniti's most precious acquisition from BMW, and now he delivers his first concept for the Japanese brand
When Infiniti grabbed designer Karim Habib from BMW, he already had an impressive portfolio, with a host of German luxury cars and SUVs under his belt. But the Canadian of Lebanese descent was somehow limited by the Teutonic soberness and needed some room to breathe. And breathe he did, as his first concept car for Infiniti shows!
The Infiniti Prototype 10 "wants to recapture the spirit of early speedsters for an era of electrified performance", the brand's press release says, and if you look at the car you'll remember some legends of the 50's that looked quite similar. The catch is that Infiniti doesn't want to look at the past but into the future, and the future will bring electrification – from 2021 on, every new Infiniti model will be electrified. Mind you, not 100% electric, as the brand is careful to say its models will feature "electric drivetrain technology to enhance performance" – so it's mainly about hybrids, and perhaps not even of the plug-in variety.
"The INFINITI Prototype 10 echoes the layout and design of early speedsters. This period saw the creation of some of the most evocative car designs of all time, where power was celebrated through high-powered single-seat competition cars. Our new concept speaks of an electrified future, something which is reflected in its form and details. It is appropriate that we found inspiration in an optimistic bygone era in which cars were characterized by the simple love of driving."

Karim Habib, Executive Design Director, INFINITI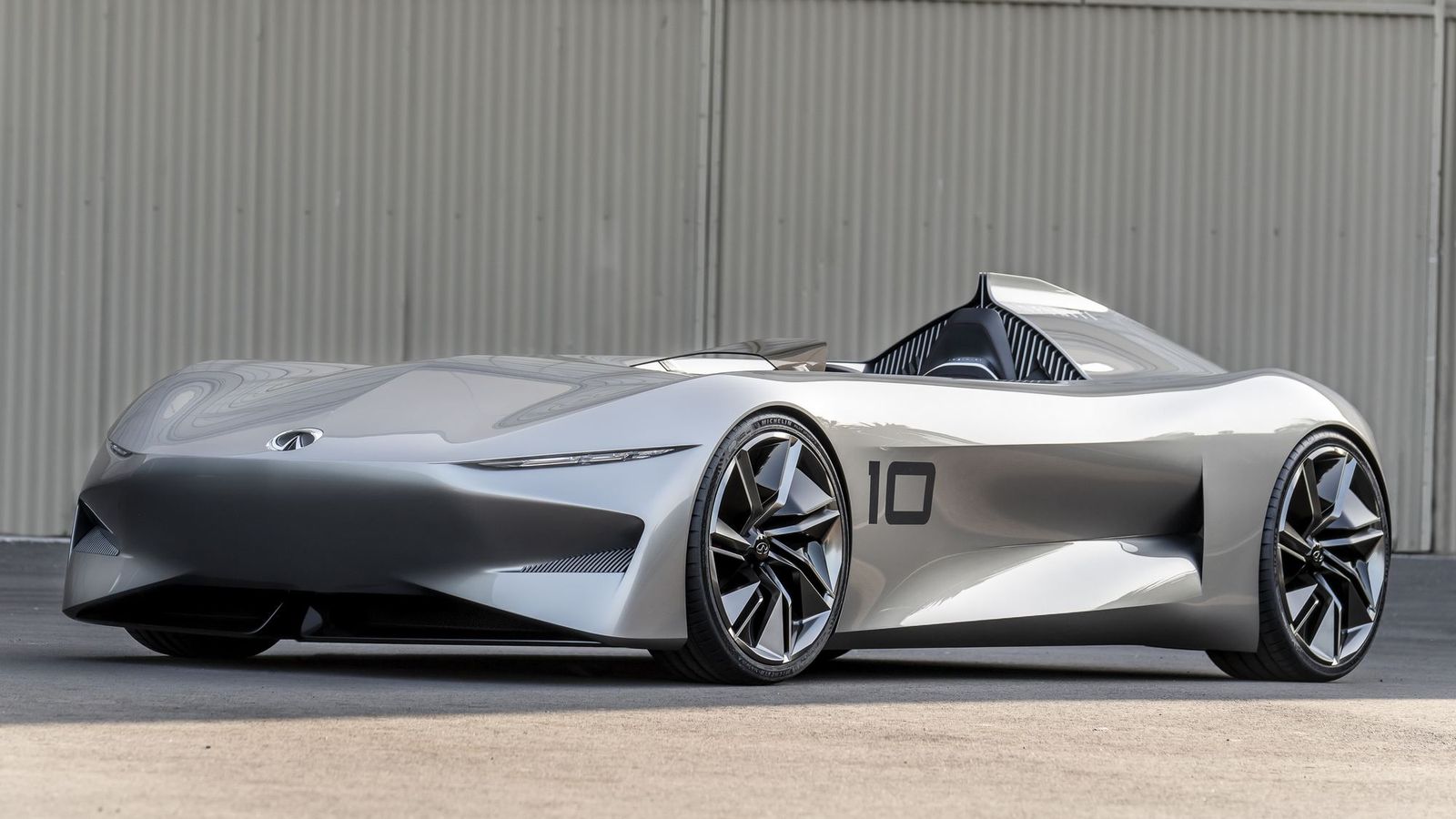 Designed as a single-seat speedster, the Prototype 10 wants to show Infiniti's commitment not only to electrification and digitization but also to performance and driving pleasure. The mix of pure electric vehicles and e-POWER cars will be made, Infiniti says, with a balanced approach towards efficiency and sportiness.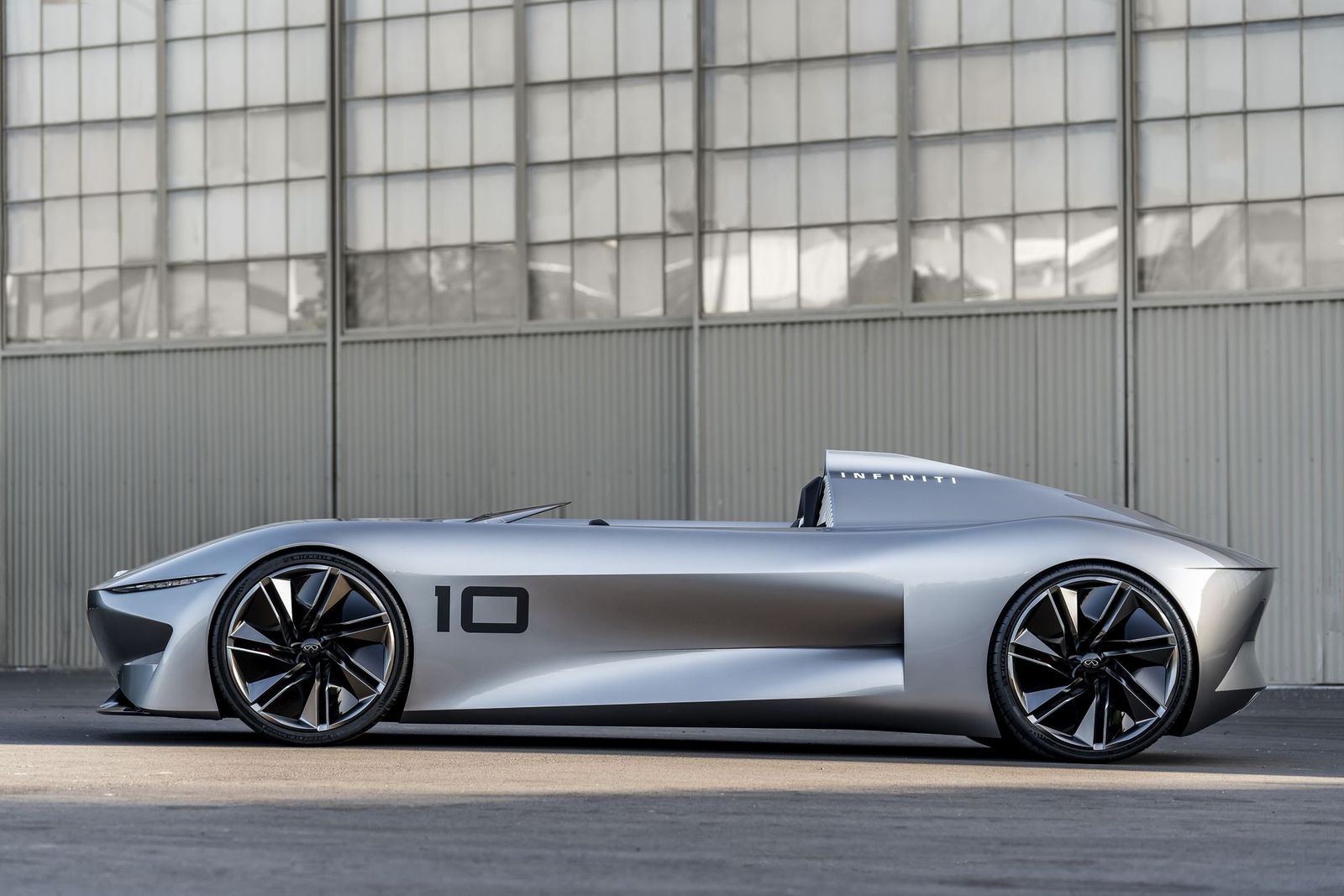 Modular platforms will enable INFINITI to apply e-POWER and battery EV powertrains within chassis of all shapes and sizes – including saloons, SUVs, and sports cars. Electrification also provides the opportunity to introduce a wider variety of drivetrains, including a new e-AWD system, underpinned by electric motor technology, to help transform perceptions of EV performance and power delivery.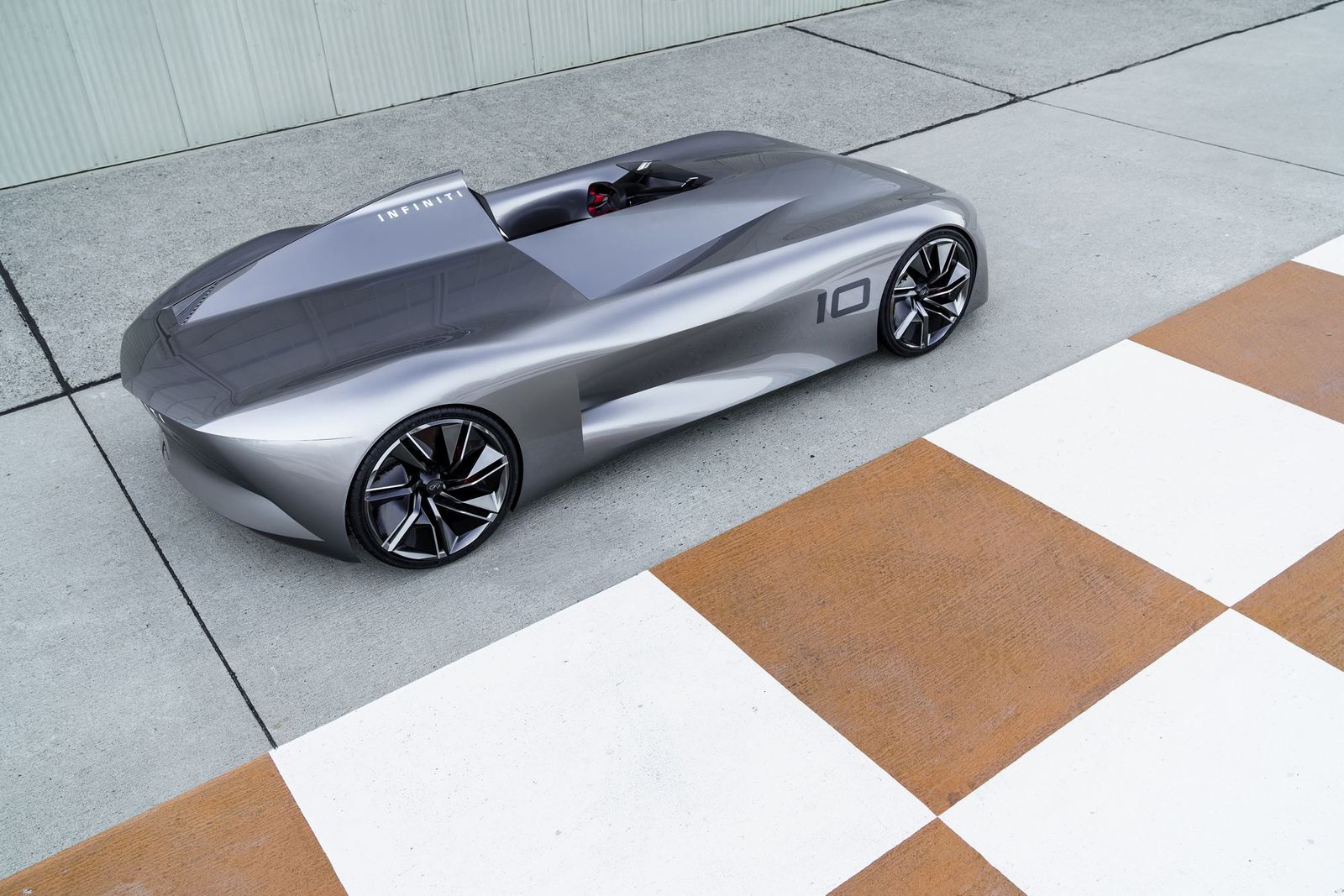 Well, it remains to be seen how the 'unbroken, skyward-facing surfaces' of the prototype will be replicated on Infiniti's cars from 2021-on, but one thing is certain: Karim Habib has something wonderful in mind for the Japanese brand.
SEE MORE: Infiniti Prototype 9 is a stunning 1940s grand prix-inspired EV concept