Infiniti Prototype 9 is a stunning 1940s grand prix-inspired EV concept
The company may have been founded in 1989, but it sure knows how to make post-war-like GP car
Infiniti, Nissan's premium vehicle division, has only been around for 28 years, in which time it mostly made coupes, sedans and high-riders, which is why we find the idea of them making a vehicle that looks like a 1940s GP car a tad ridiculous. However, it's just so pretty and fluid and sculptural, that we really cannot say anything bad about it.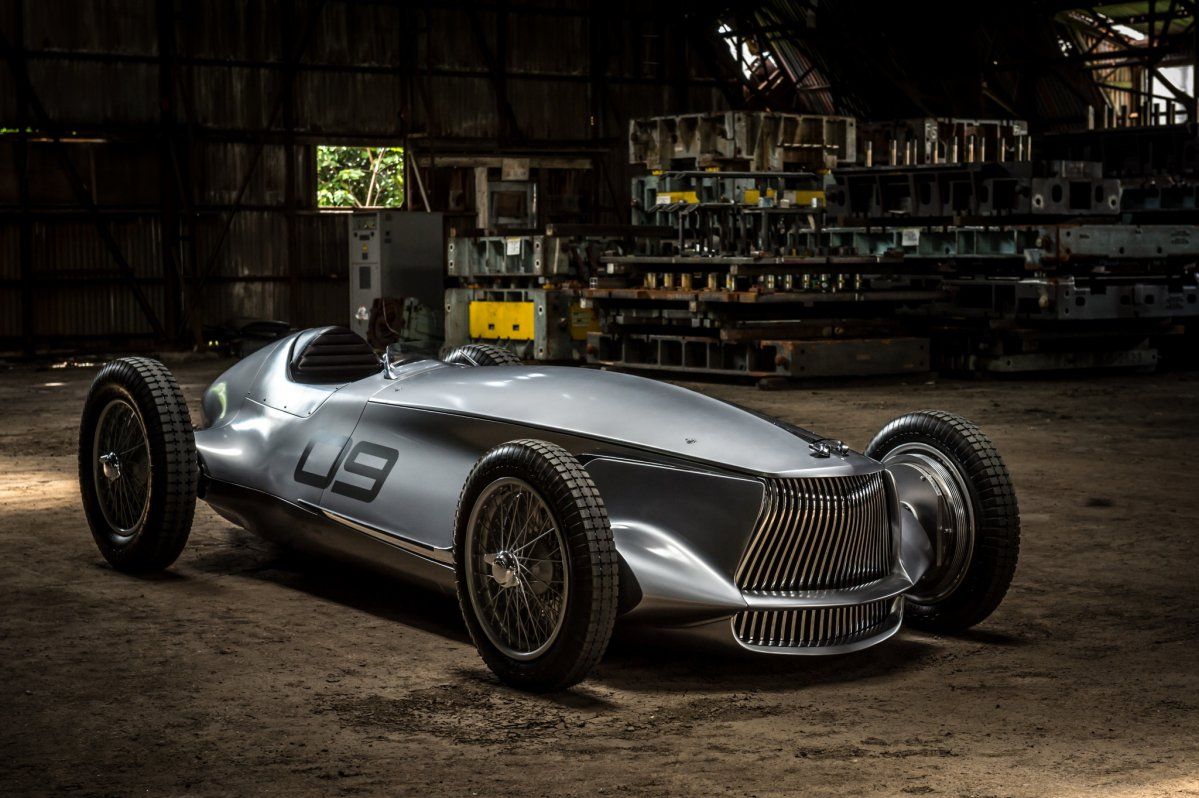 The manufacturer's motivation for making it is less contrived than you'd think, as explained by Alfonso Albaisa, Infiniti's Senior Vice President, Global Design. He says "we discussed the idea of 'chancing' upon an unrecognized race car, hidden away for decades in a barn, deep in the Japanese countryside. We wanted to explore what this looked like, what it would have been made of. Open-wheeled racers of the age were beautiful machines, elegant and powerful and with a wonderful purity of purpose. It's an automotive fantasy, but the notion captured our imaginations enough to put pencil to paper."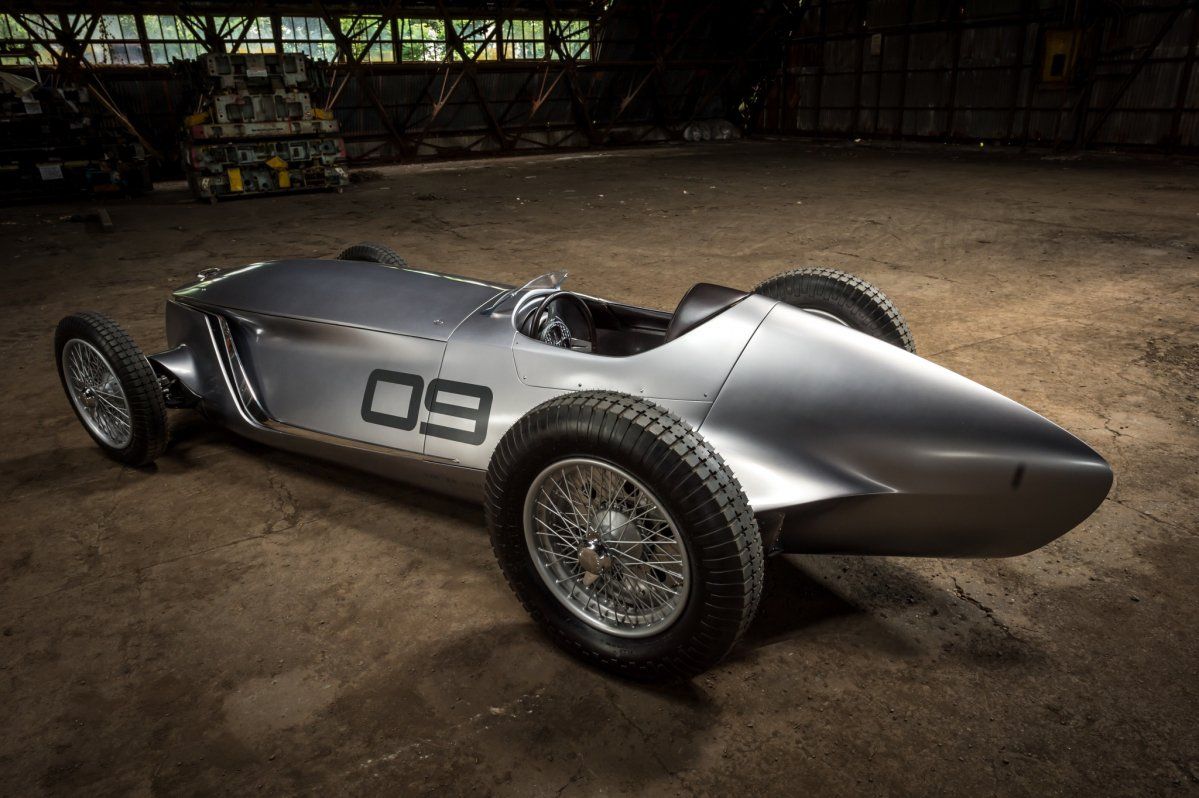 So that's the reason why it got made, but what have they hidden underneath its impossibly sexy (hand beaten) sheetmetal? Well, aside from the powertrain, it mostly mirrors what 1930s open-wheel racer were built like - it sits on a ladder chassis, has leading-arm rigid axle with transverse leaf spring suspension up front and a DeDion axle at the back with another transversally mounted leaf.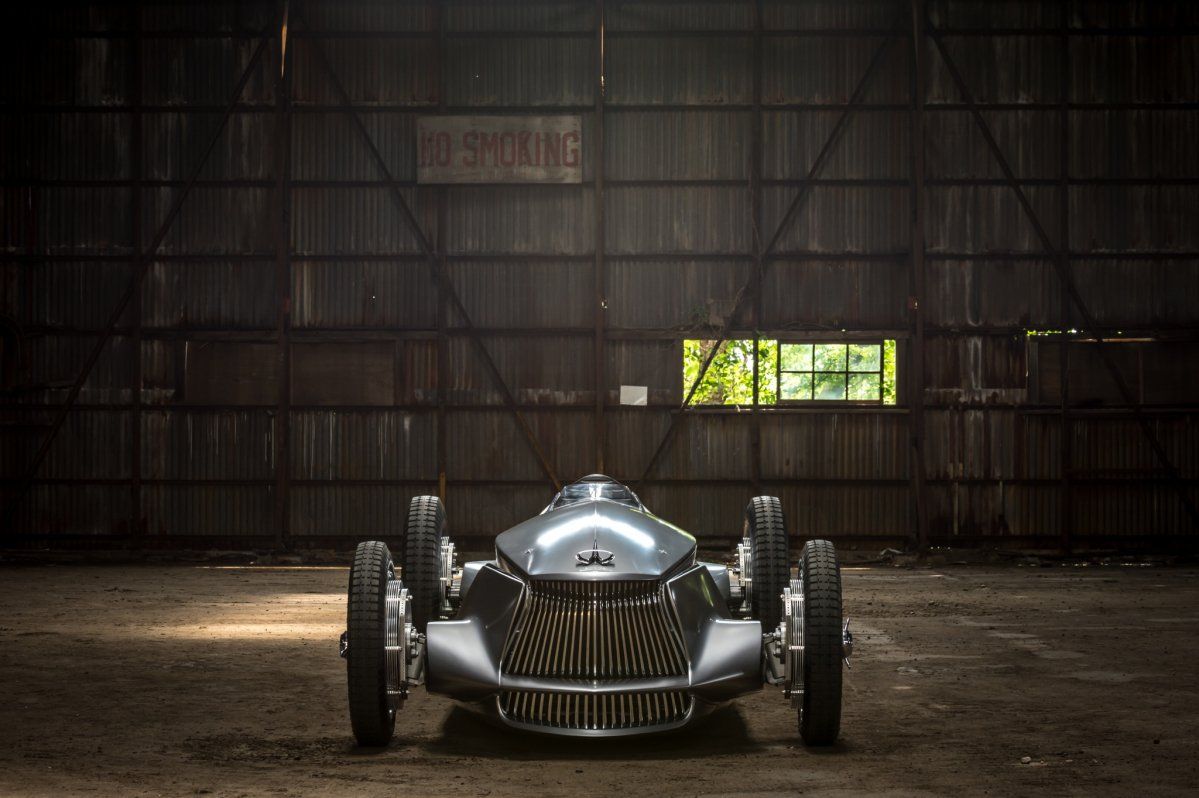 Powering Prototype 9 is a modest sounding 148 hp / 120 kW electric motor with 320 Nm / 236 lb-ft torque. It sends all of its power to the rear wheels via a single speed transmission and is able to launch the lightweight vehicle to 100 km/h / 62 mph in 5.5 seconds, before topping out at 170 km/h / 105.6 mph. The weight of the concept is 890 kg / 1,962 lbs distributed 43 / 57.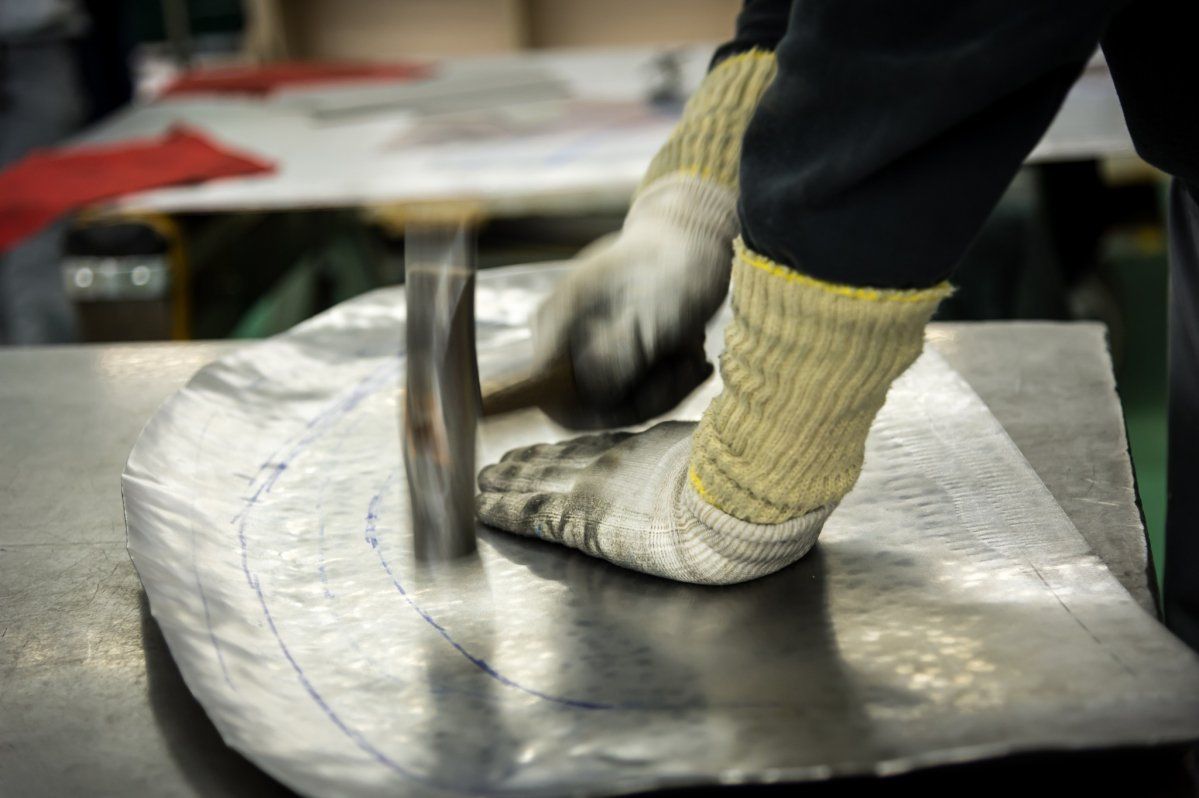 Finally, Infiniti is keen to point out that nearly all of the car was hand-created by Japanese craftspeople and that the entire vehicle is really a feast of fine details and, well, craftsmanship. Prototype 9 was is set to be revealed, in all of its hand-beaten glory, at the 2017 Pebble Beach Concours d'Elegance on August 20, where we're sure it's going to be one of this year's showstoppers - don't forget to scroll through the gallery to see the all photos!