It combines a human-centric interior with autonomous capabilities and VC-Turbo power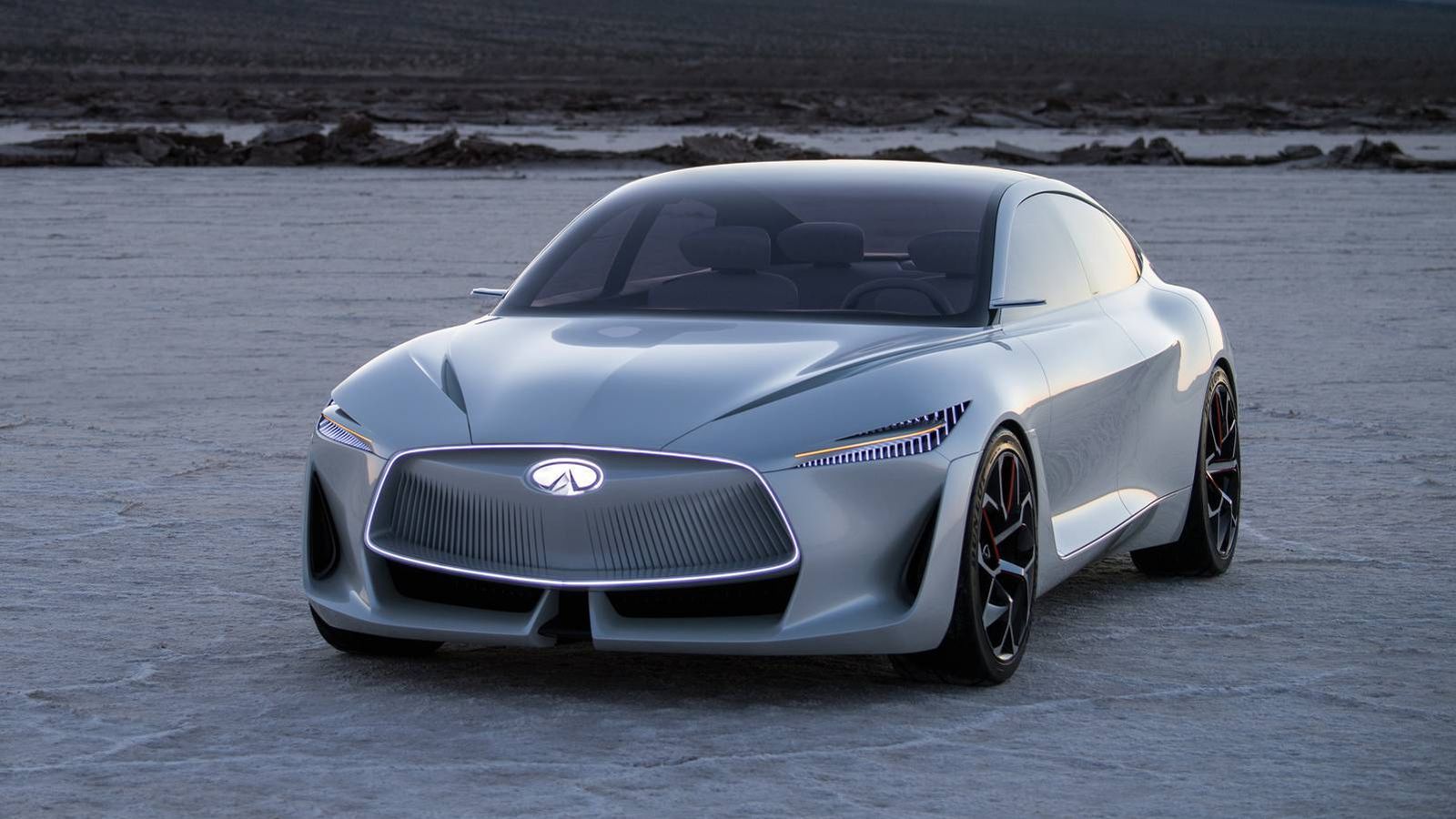 Following a teaser campaign, Infiniti has finally unveiled the stunning Q Inspiration Concept at the Detroit Auto Show. Sadly, the company says it won't build a production version of this car. Instead, the Q Inspiration Concept is meant to preview the brand's styling direction and demonstrate future technologies.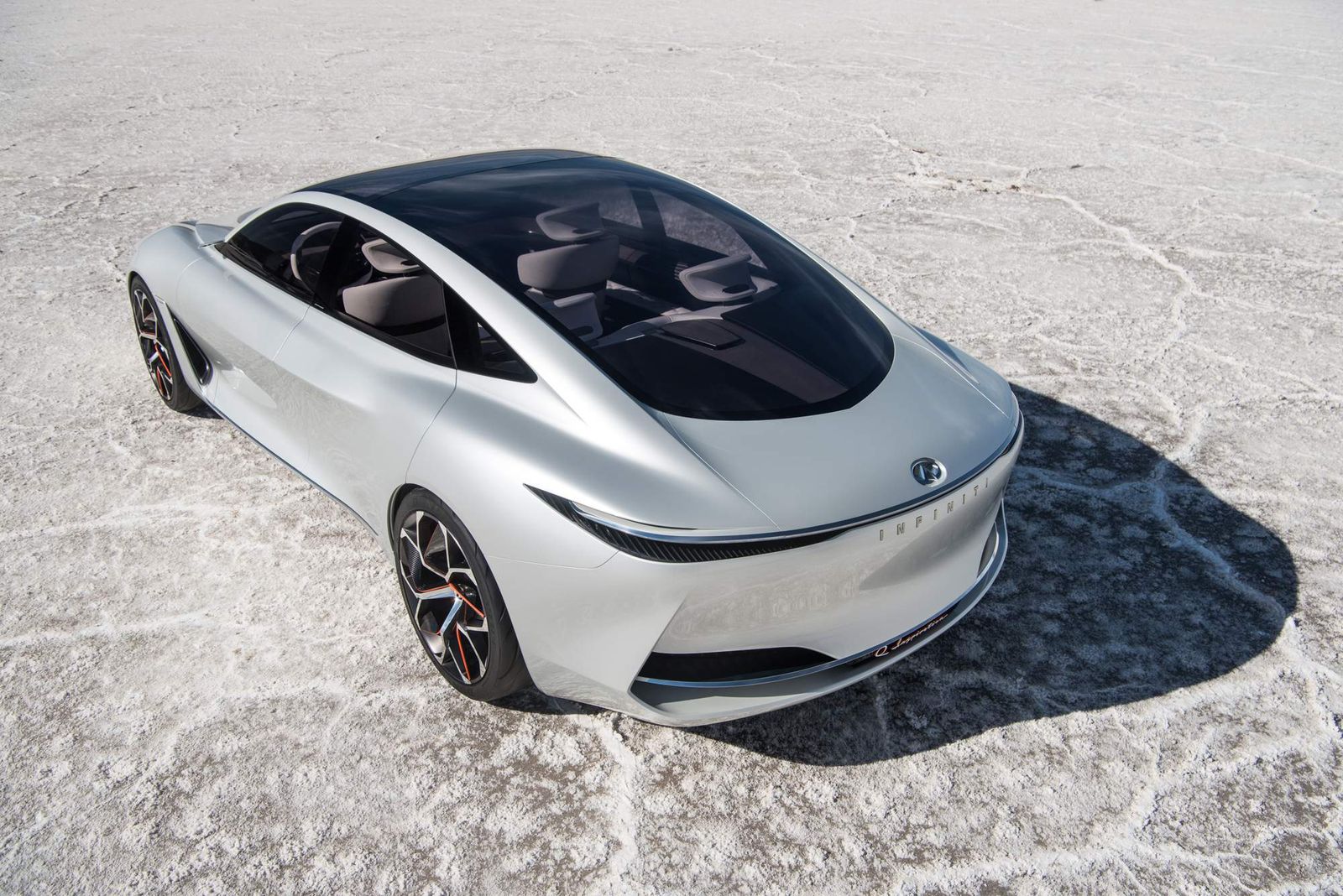 It may be similar in size to a midsize sedan, but, to be honest, it doesn't look like a sedan at all. The sloping roofline and elongated silhouette give the impression of a coupé that happens to have four doors.
Exterior highlights include a double-arch grille that has blade-like vents, a massive glass roof, sleek light units, and sophisticated aero elements.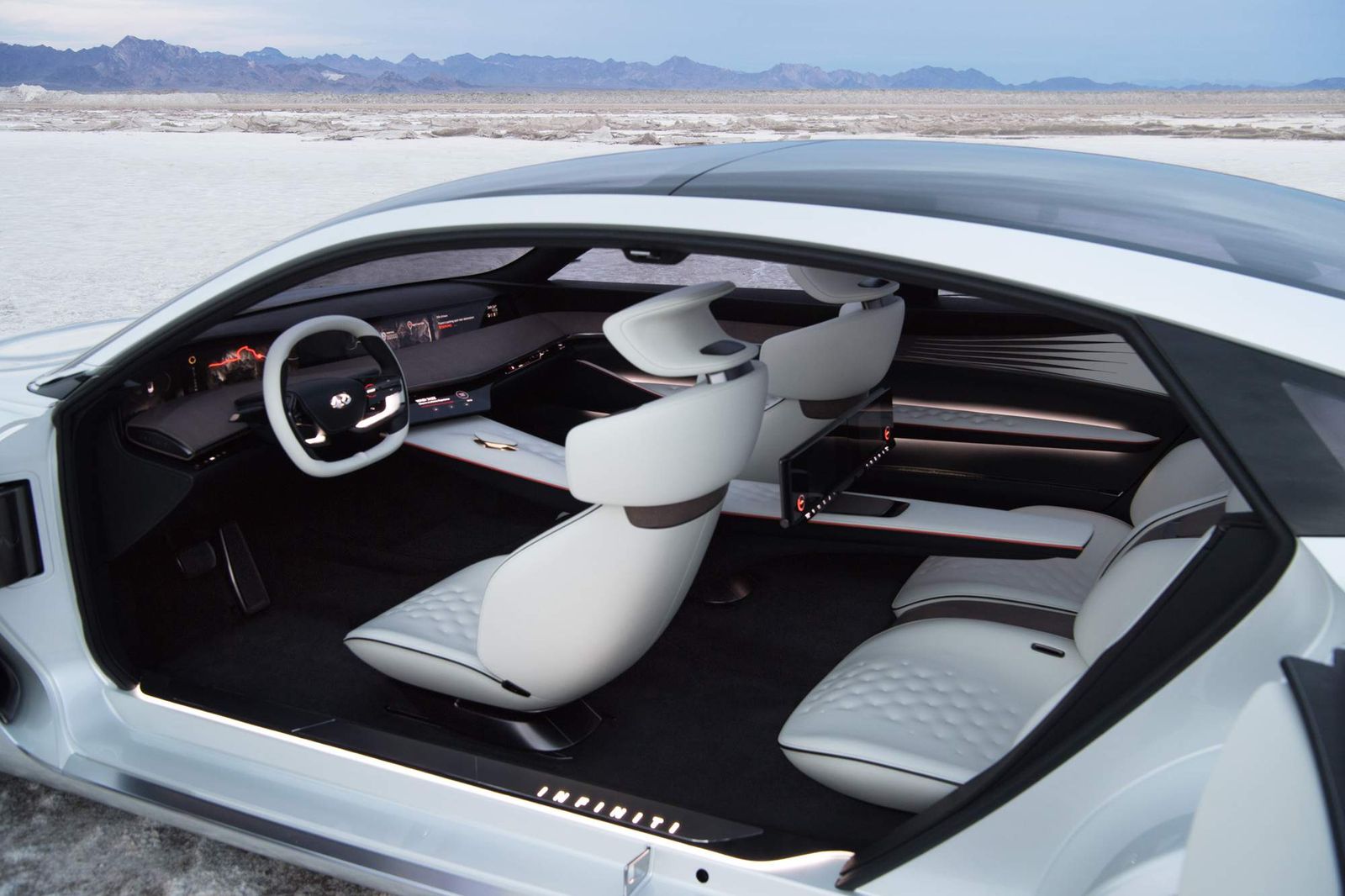 Inside, the cabin features a minimalist appearance, with the driver and passengers engulfed in what Infiniti calls "a serene and comfortable environment." The cabin seems cozy and spacious (and it is, according to the press release), merging modern tech and craftsmanship.
A human-machine interface offers a touchscreen for each of the four passengers, so everyone can watch their favorite programs or listen to their favorite music. The HMI even comes with a meditation-regeneration mode, which minimizes the level of information displayed while also offering guided meditation to reduce stress.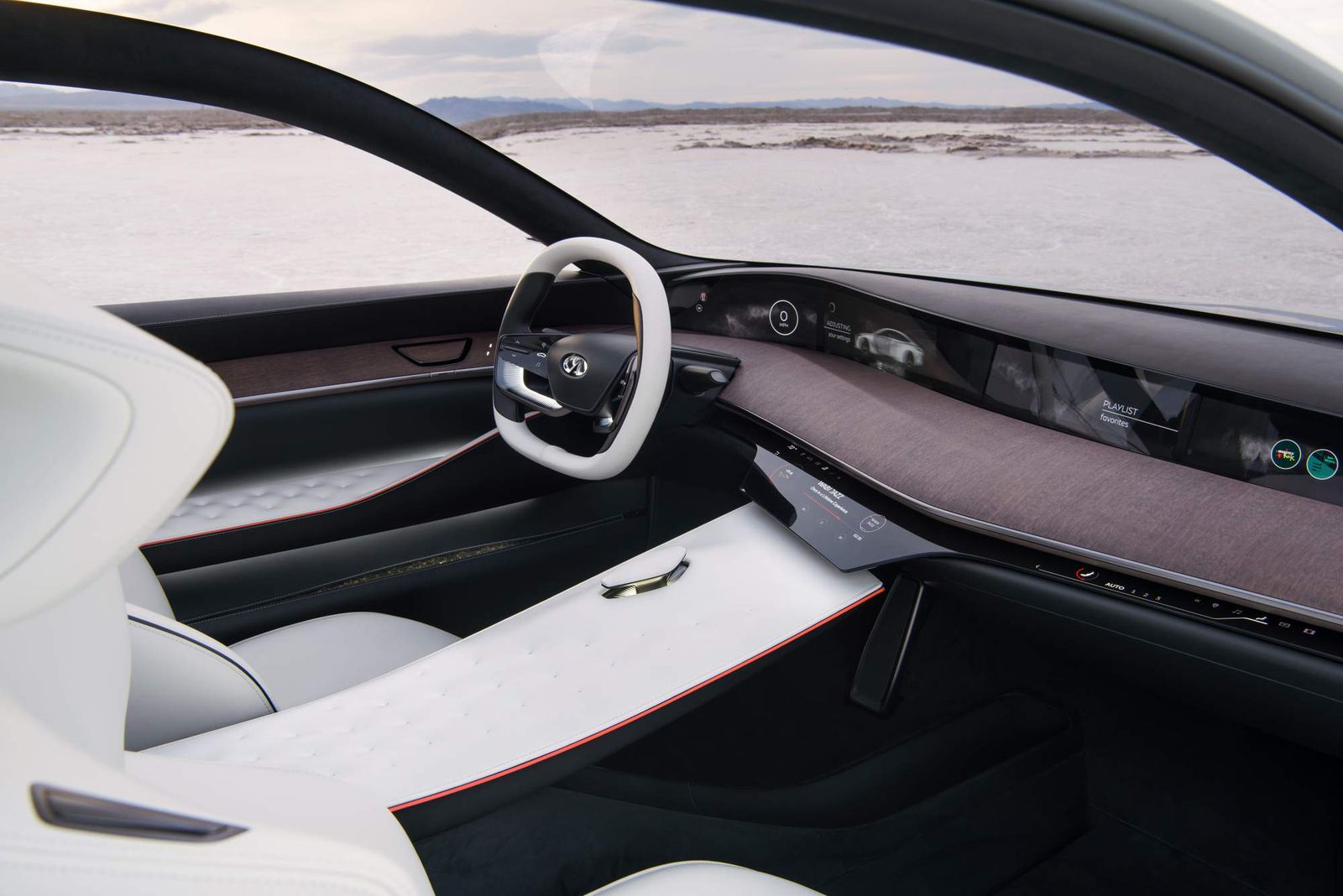 Power comes from Infiniti's VC-Turbo four-cylinder gasoline unit, the world's first production-ready variable compression ratio engine. According to the carmaker, it combines the power of a turbocharged gasoline engine with the torque and efficiency of a hybrid or diesel unit.
The Q Inspiration Concept also packs Nissan's ProPilot autonomous technology that can take over driving duties in mundane and stressful driving situations.