It's former BMW head of design Karim Habib's first project for Infiniti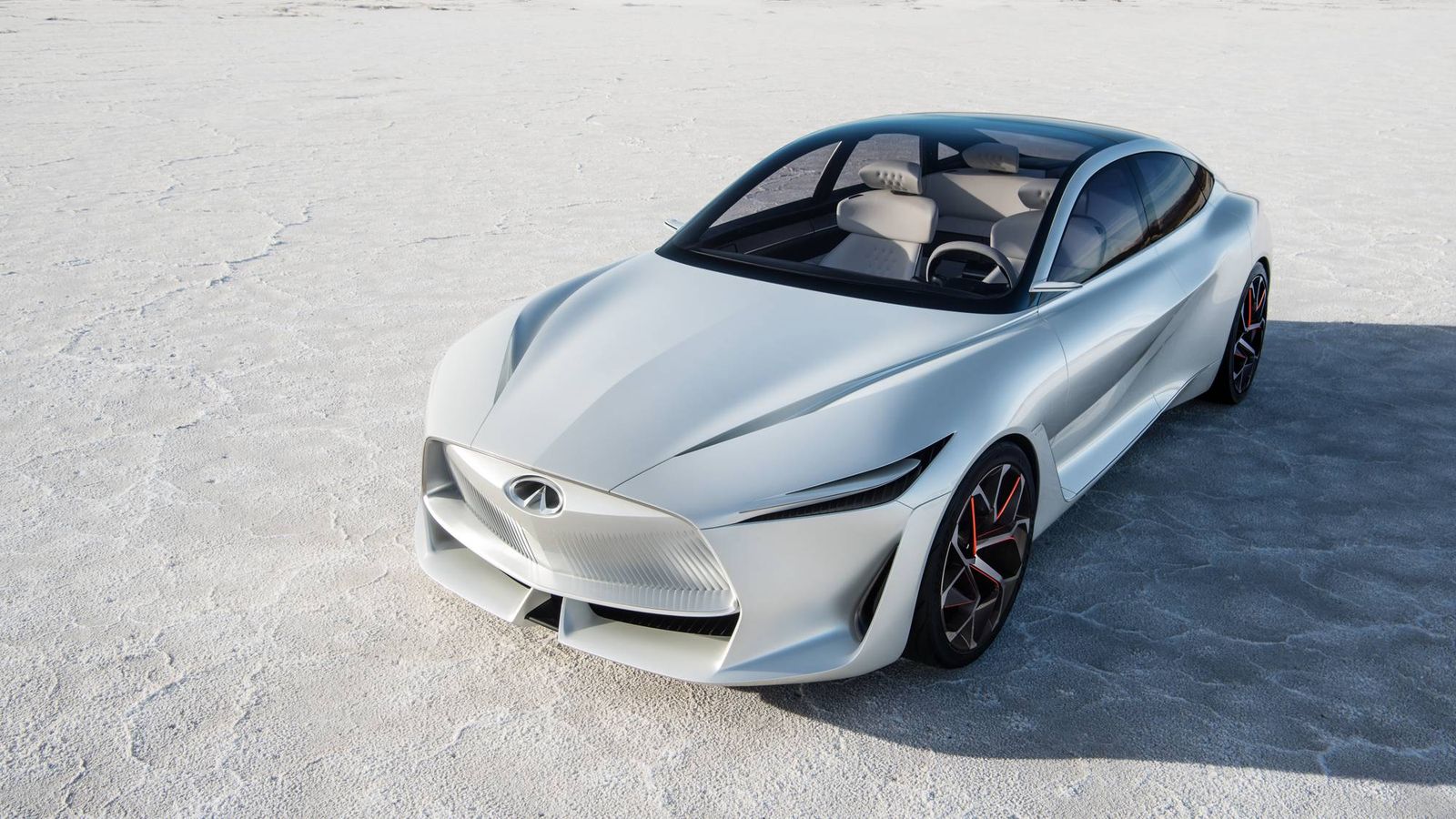 UPDATE: Infiniti has posted a new photo of the design study that gives us a full view of the front end. The radiator grille and engine hood look intriguing, to say the least.
Nissan's luxury brand will debut a new design study at this year's Detroit Auto Show called Q Inspiration Concept. The first work of new Infiniti Executive Design Director Karim Habib (formerly head of design for BMW) the new concept vehicle is said to represent the next step in styling for the premium marque.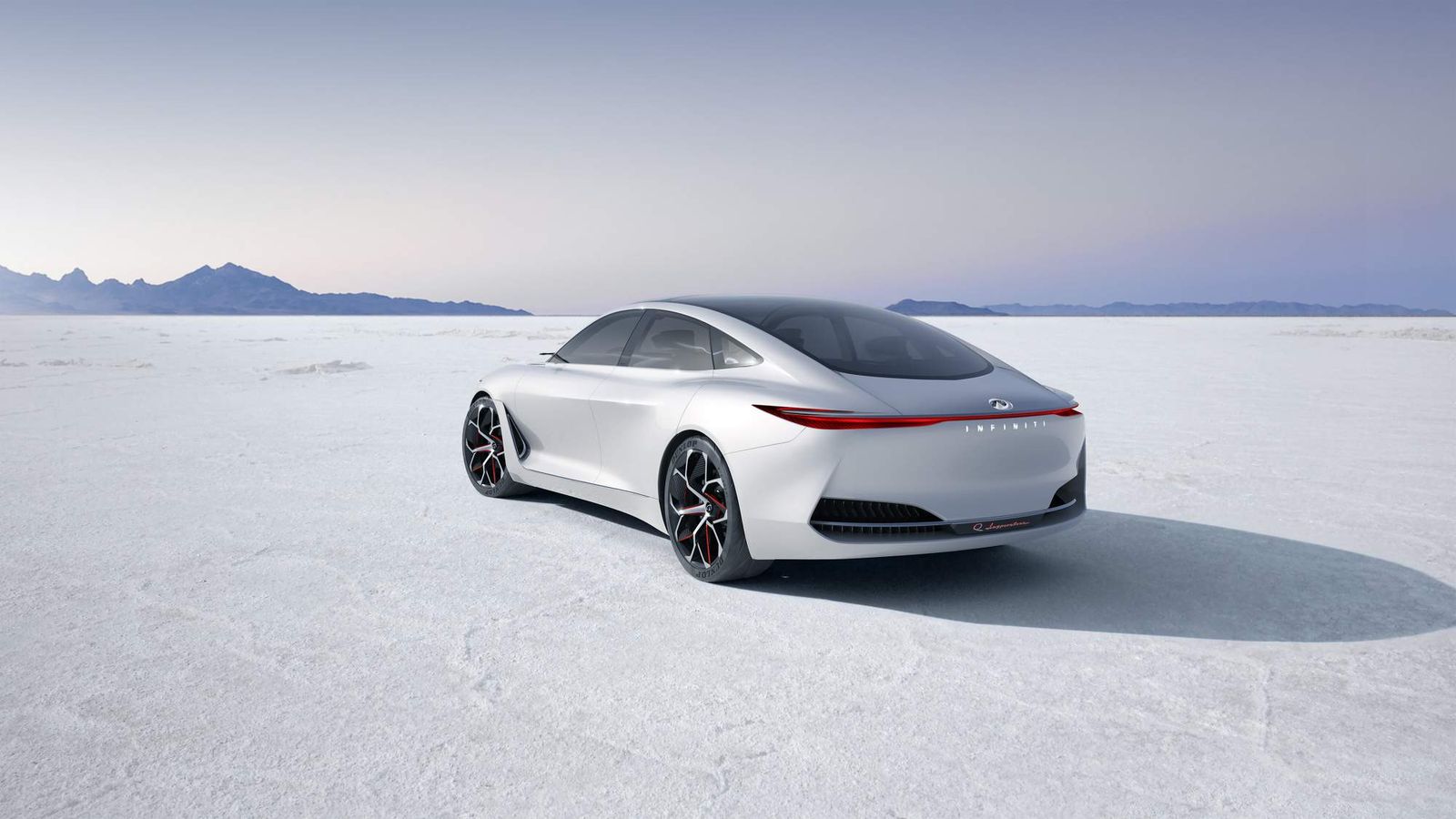 Infiniti has only released two teaser photos of the Q Inspiration Concept so far, but they are enough to gain our interest. The press release says the study features clear and concise lines and "eschews classical sedan forms with its elongated silhouette."
Furthermore, it previews a new generation of Infiniti vehicles in an age of autonomy and breakthrough powertrains and represents the first manifestation of the brand's new form language. What that means is it may feature self-driving capabilities and all-electric propulsion.
"We aim to take traditional sedan architecture to its next stage of evolution. The Q Inspiration offers an alternative form; something more flowing in appearance and muscular in stance, with an unusually long and balanced cabin. Experimenting with new proportions in an established segment with the arrival of smarter, compact powertrains, the Q Inspiration features a shorter hood and elongated body, with all the benefits to interior wellbeing, comfort, and space that this layout entails."
Karim Habib, Infiniti Executive Design Director
Infiniti's new concept vehicle certainly looks spectacular seen from the rear, thanks to the sleek taillights spanning the entire width of the car, the coupé-like roofline, and the massive panoramic glass roof.
The Infiniti Q Inspiration Concept will debut in Detroit on January 15, 2018. Stay tuned for more information and photos as we get them.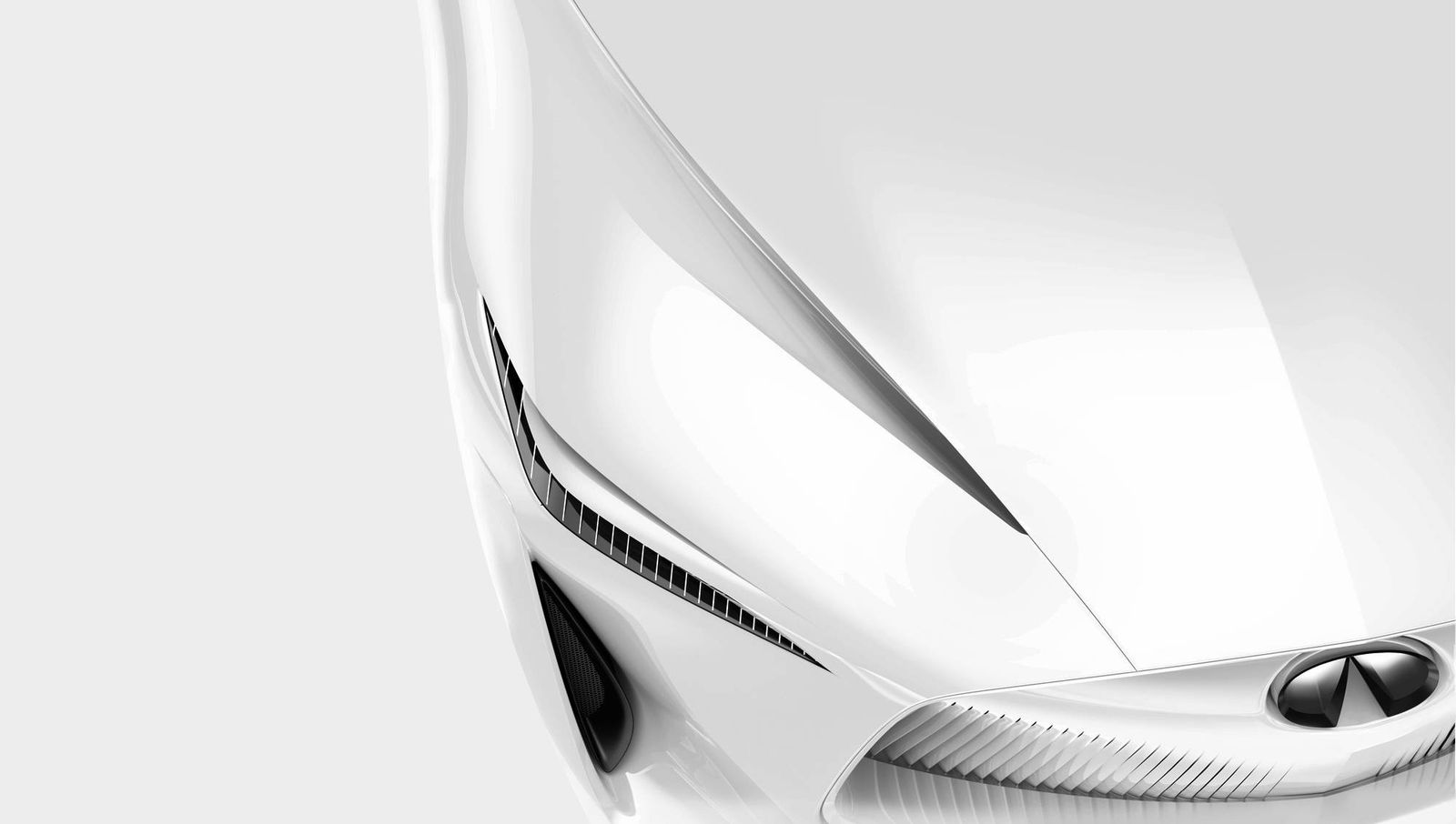 Alongside the Q Inspiration, Infiniti will also exhibit the Prototype 9 retro-styled EV concept.