In today's car market context, we think so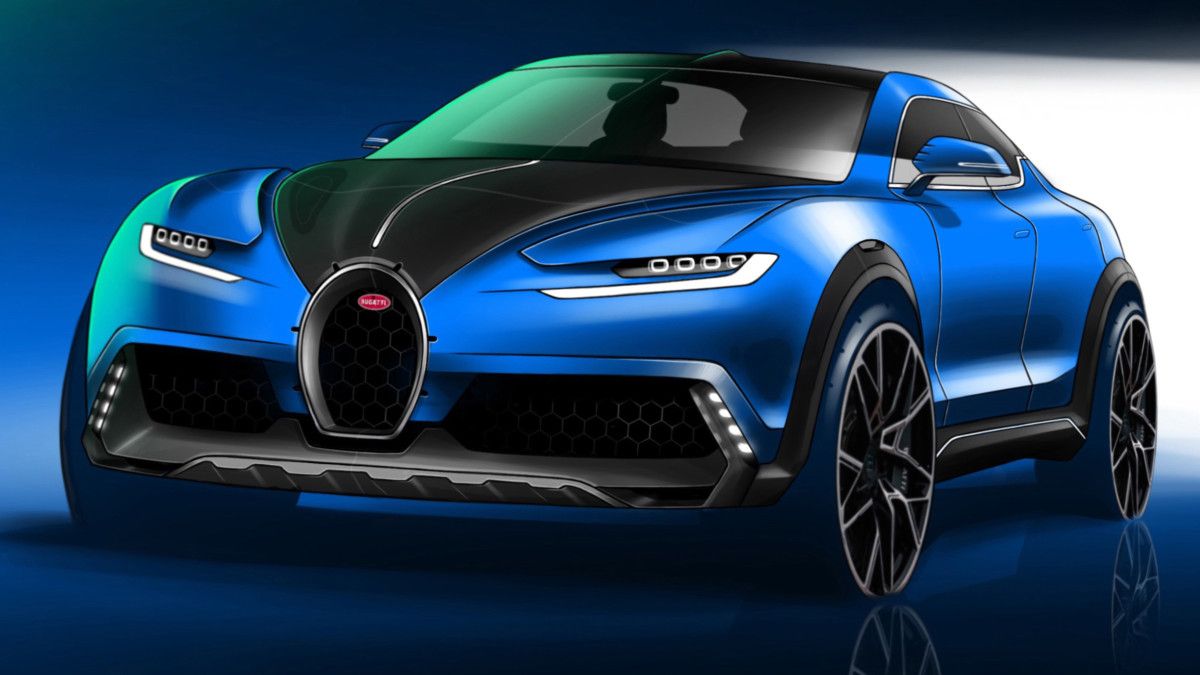 Bugatti hasn't had an affair with SUVs so far, but the way the market works right now might see the carmaker come up with such a contraption.
As things stand, a Bugatti SUV is not a matter of if but of when. A couple of months ago, Motor1 quoted Automotive News Europe who reported that Bugatti boss Stephan Winkelmann is eager to add a new model to the Bugatti lineup, as "the brand is ready for one."
In addition, internet talk about a Bugatti sedan has been present for some years now, but that move would go against today's trend in the car world: an immense love for SUVs.
Is the SUV will be made, then the W16 powering the Veyron and Chiron will be replaced by another engine, one with more appeal to filthy rich soccer moms, perhaps.
Speaking to the same source, Mr. Winkelmann said that a hybrid powertrain "could be part of the future," however, this doesn't actually mean much at this point.
But if Bugatti decides to greenlight the SUV project, then Giorgi Tedoradze's sketch – called Bugatti Royale – could provide some sort of inspiration.
One thing's for sure, though: in the presence of the likes of Urus, Bentayga and Cullinan, a possible Bugatti SUV won't raise too many eyebrows.
SEE MORE: Life-size Lego Technic Bugatti Chiron has 1 million pieces, makes 5.3 hp