Time to find out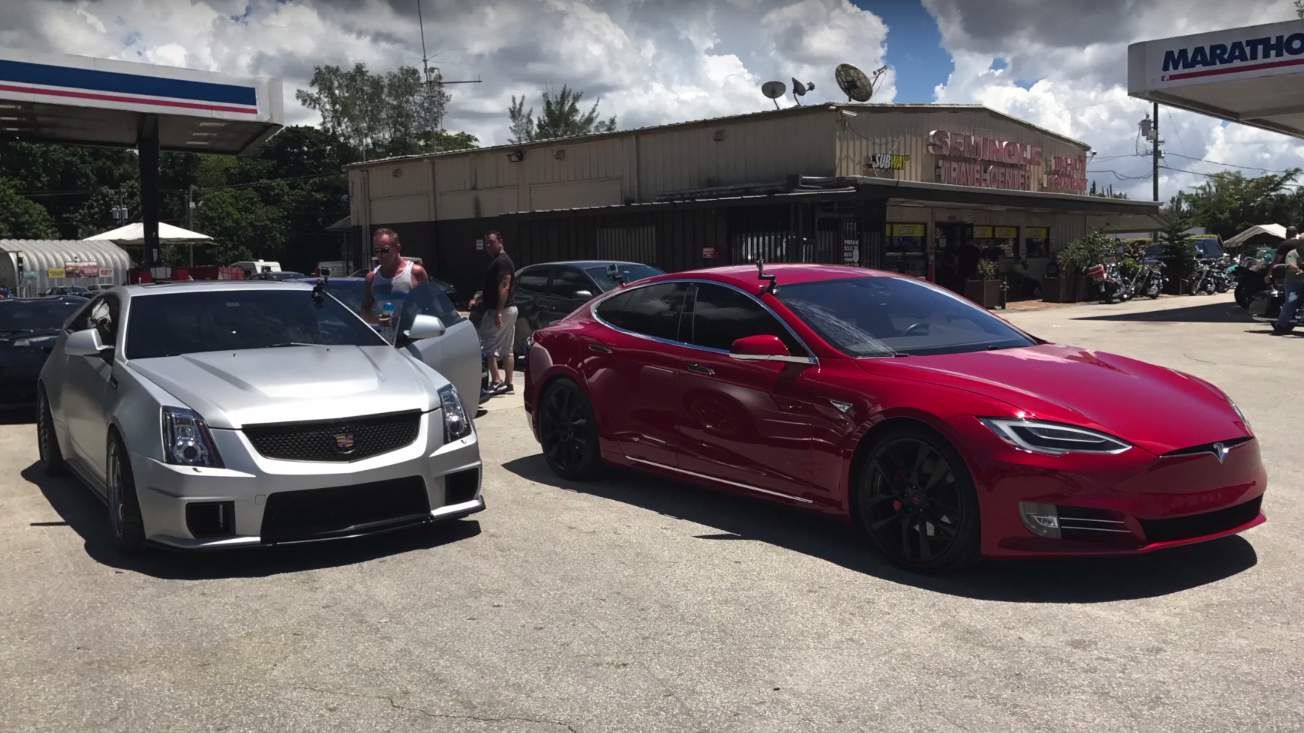 By now you've probably watched tens of drag races featuring various variants of the Tesla Model S and are well aware of the EV's thundering acceleration.
The quickest of them all is the P100D with Ludicrous Mode, which can contract the space between standstill and 60 mph (96 km/h) to just 2.5 seconds. That makes it the third fastest accelerating production car ever made, surpassed only by exotic hypercars like the Ferrari LaFerrari and Porsche 918 Spyder.
You'd think that pitting a 1,000-hp Cadillac CTS-V Coupé against the Tesla Model S P100D would level the playing field, but as the following video shows, you'd be quite far off from the truth.
To be honest, besides the instant maximum torque, the Tesla also has the advantage of all-wheel drive, while the heavily modified CTS-V Coupé is rear-wheel drive.
But while the Model S P100D annihilated the Caddy in each of the quarter-mile runs, things changed in the rolling start race that kicked off from 40 mph (64 km/h).
In case a stock Tesla Model S P100D with Ludicrous Mode does not blow you away, this stripped-out version that sheds some 360 lb (160 kg) compared to the production version should keep you interested.