Israeli company develops 300-mile range EV battery, claims five-minute full charge
It could be vaporware for all we know
One of the main hurdles that prevent electric vehicles from becoming mainstream is battery technology.
Despite swift progress in recent years, available energy storage units on the market today simply can't offer a driving range comparable to vehicles powered by internal combustion engines. But while this will cease to be a problem in the coming years, EV batteries will still have something working against them: the long time needed for a full charge.
Well, that may no longer be an issue, according to Israeli startup StoreDot, which claims it has found a way to replenish an EV battery to 100 percent in five minutes. Yes, FIVE minutes.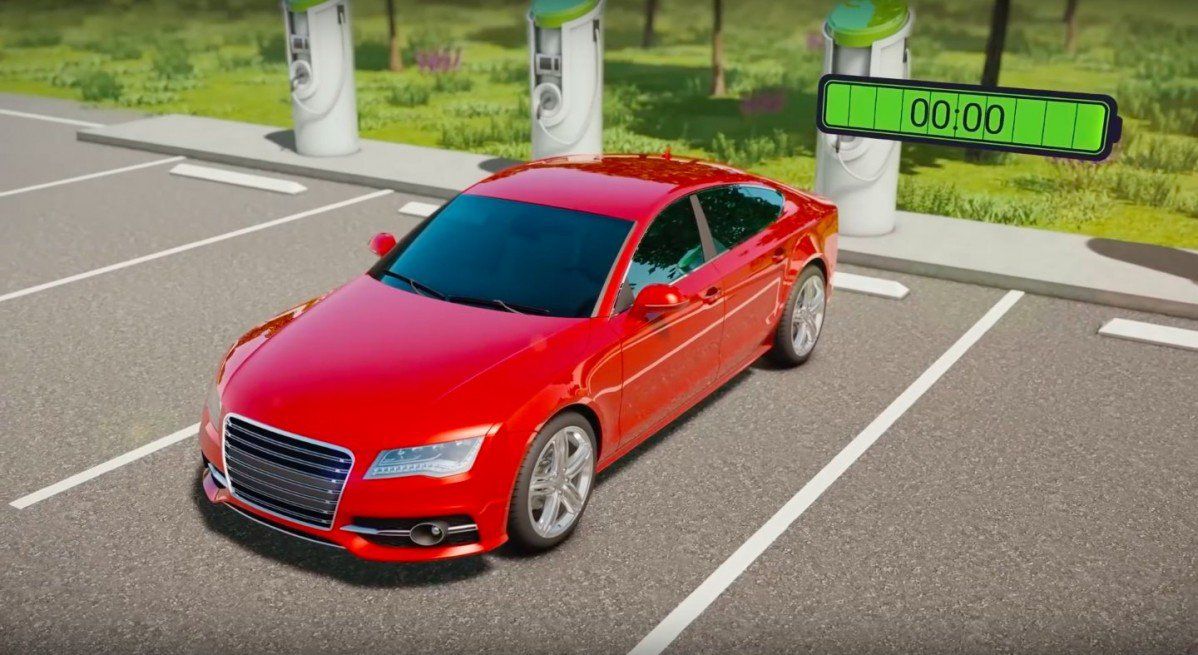 Still frame from the official animation video in which an Audi A7 Sportback plays the role of an electric vehicle - doesn't StoreDot know the A7 doesn't have an electric variant?
How is that possible? StoreDot's FlashBattery technology is said to use nano-materials in a layered structure as well as proprietary organic compounds. This layout is purportedly a "radical improvement" over the traditional lithium-ion battery structure. On top of that, the driving range offered by the flash battery is said to be in the 300-mile (483-km) region.
Not to mention that StoreDot's core technology uses non-toxic chemically-synthesized organic molecules of non-biological origin, compared to current batteries which are mainly based on metals — including heavy and toxic ones.
To be honest, it sounds too good to be true, and the company's video isn't quite helpful at explaining how this technology allows a full charge of the battery in five minutes. Until a practical demonstration takes place, we should take StoreDot's claims with a grain of salt. We'd love to be proven wrong, though.
Story references: StoreDot