Crazy choice of wheels, don't you think?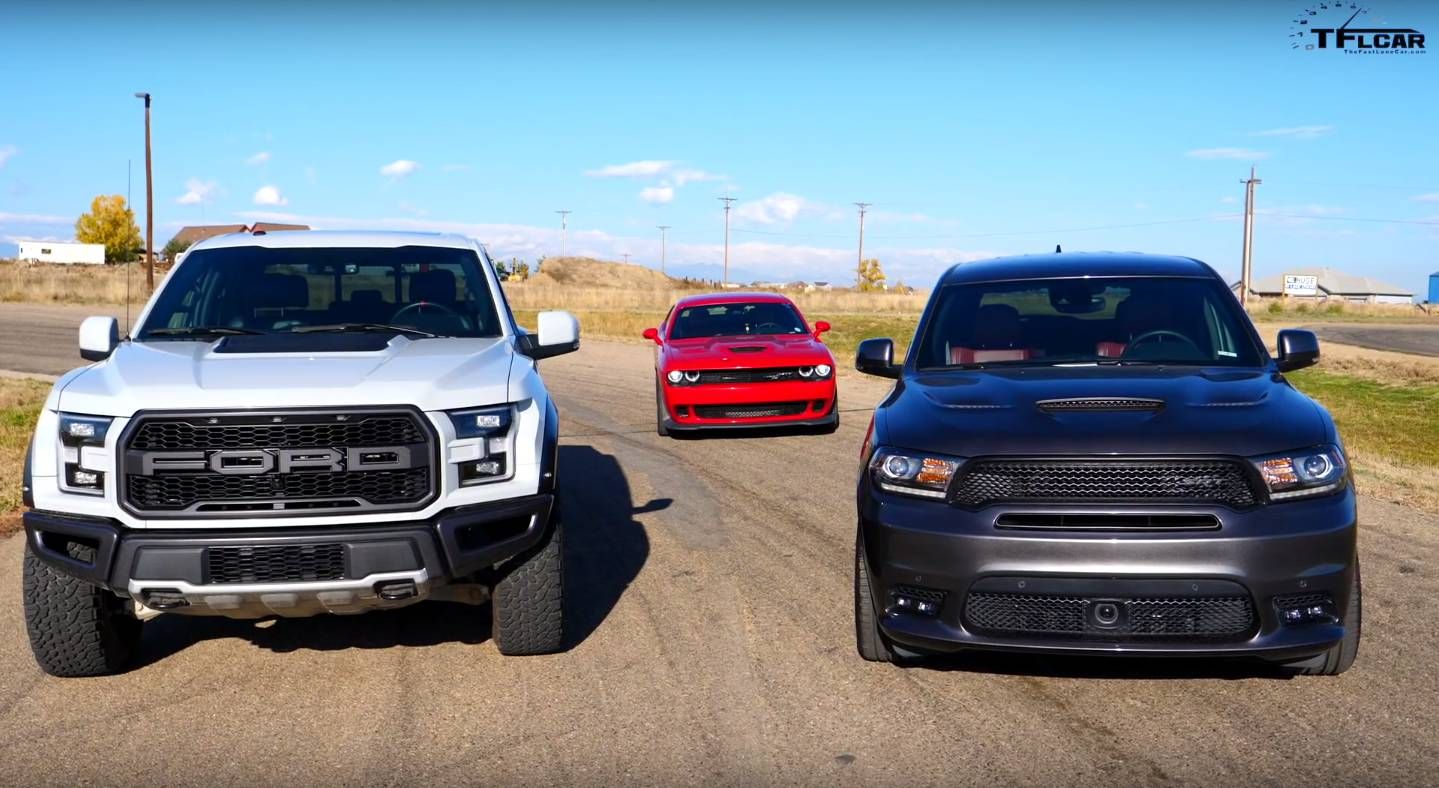 Under normal circumstances, watching grass grow would be much more interesting that witnessing a drag race between a Ford F-150 and a Dodge Durango.
However, things would be different if the performance variants of said models would be involved in a drag race. We're talking about the F-150 Raptor and the Dodge Durango SRT, obviously. Yes, we know one is a performance pickup truck built to drive fast over rough terrain while the other is a souped-up SUV that's pretty quick in a straight line.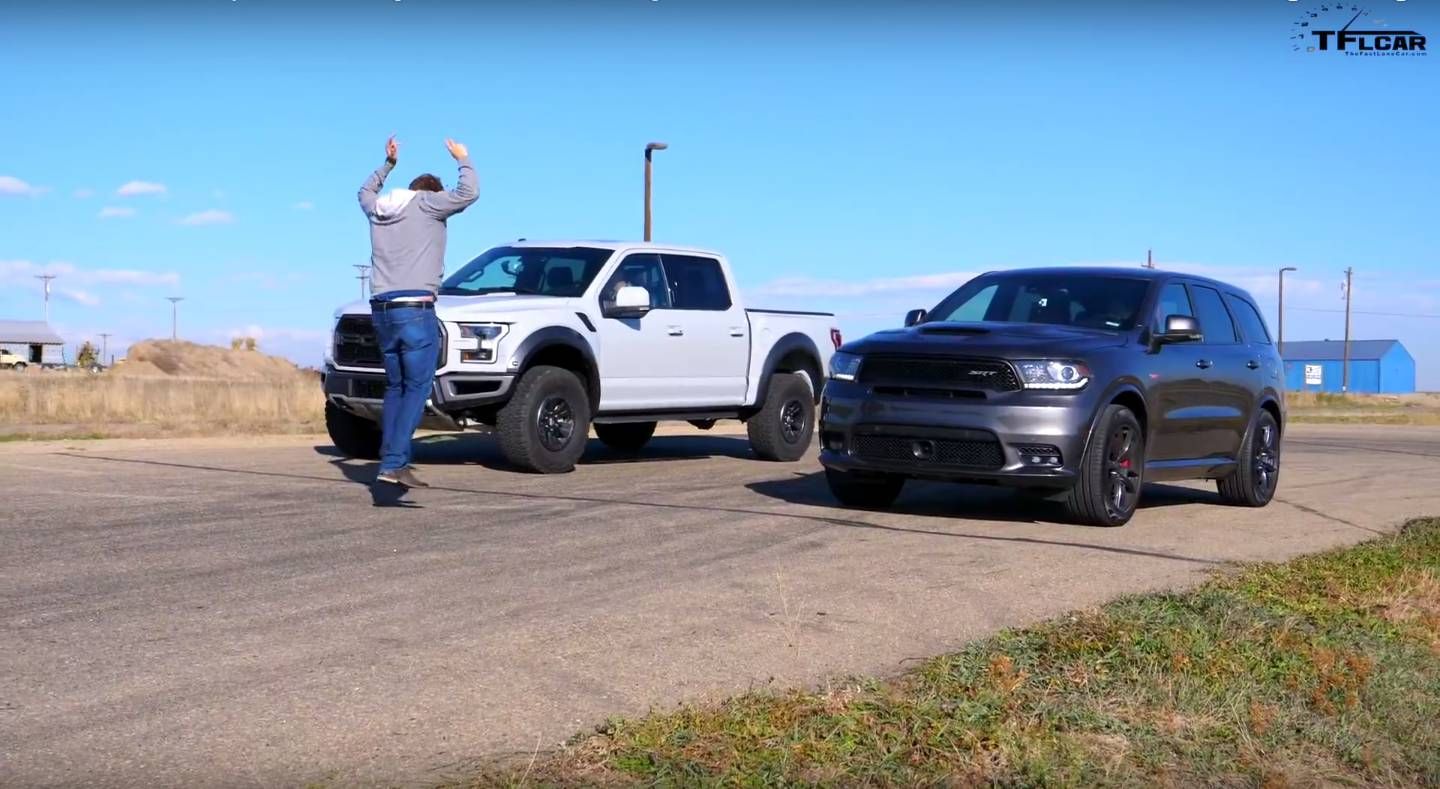 While the Raptor packs a twin-turbocharged 3.5-liter V6 engine rated at 450 hp, the Durango SRT is motivated by a 475-hp 6.4-liter HEMI V8 powertrain. As a result, it should be a pretty even fight — we won't spoil it for you, so you'll have to watch The Fast Lane Car's video below.
The winner then went up against the 707-hp Dodge Challenger SRT Hellcat, which certainly has a tremendous power advantage but only one driven axle. Again, we won't give everything away, but we will tell you that they were surprisingly close.
In related news, this video explains how the Jeep Grand Cherokee Trackhawk may beat the Dodge Challenger SRT Demon on the drag strip.