They call it powertrain testing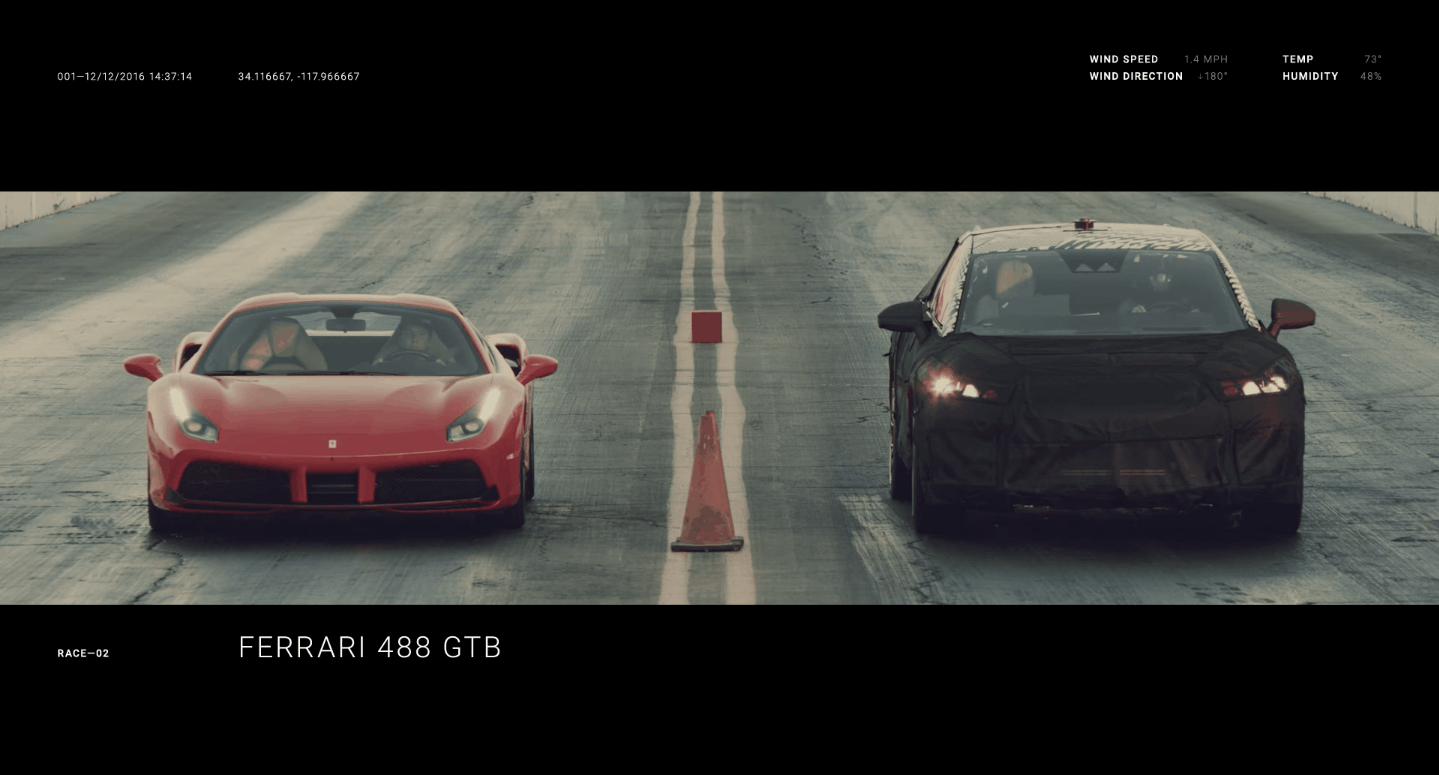 You can cause a stir by aiming for the head of the industry's hotshots, and Faraday Future has been trying to do just that to test its all-electric prototype.
In mafioso fashion, FF's heavy-camoed prototype takes on the likes of Ferrari 488 GTB, Bentley Bentayga and of course, its fiercest rival, the Tesla Model X P100D with Ludicrous Mode.
Naturally, the prototype beats all its three competitors on the drag strip, but there could be a catch.
As Techspot explains, the video could be an attempt to mislead the audience, as the cars don't race the full quarter mile.
In fact, the distance between start and finish is one-eighth of a mile (around 200 m), which means the cars are only dueling in terms of 0 to 60 mph (96 km/h) acceleration, as mentioned in the video.
But can the FF prototype maintain or increase its blistering acceleration? Tough call, but Faraday Future will reveal the car at CES 2017, so maybe the dilemma gets cleared out on that occasion.