It's the Skoda Element: apprentices turn Citigo into an electric beach buggy
We'll have to wait a bit longer for Skoda's first electric production car, though
Meet the Skoda Element, a concept car designed and built by a team of the Czech automaker's apprentices.
Starting from a Citigo minicar, the students made extensive styling and mechanical changes, with the result being an electric buggy. The letter "E" stands for electricity, while the name "Element" has been chosen because it designates "the elementary and fundamental drive system of the future — e-mobility," according to Skoda.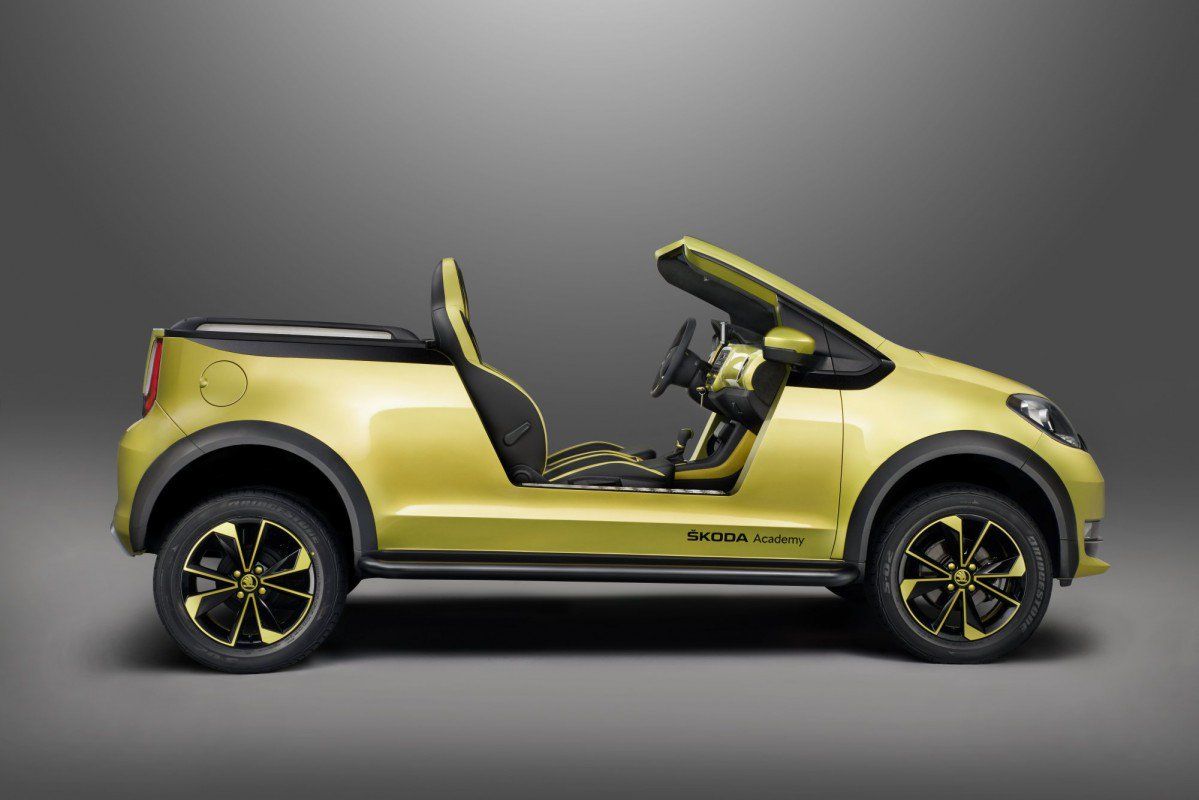 It took the team of 17 boys and four girls approximately 1,500 hours to build the open beach buggy, which has no roof, no doors, and a completely redesigned interior with only two seats. And, instead of the 1.0-liter three-cylinder gasoline engine, it features a 60 kW (82 hp) electric motor under the bonnet — most likely the same unit from the VW e-up!.
Turning the Citigo into a beach buggy also meant reshaping the rear end of the car, which got a boot fitted with a lid. It's not the first time Skoda apprentices reshaped a production model: last year, they turned the Rapid Spaceback into a coupé.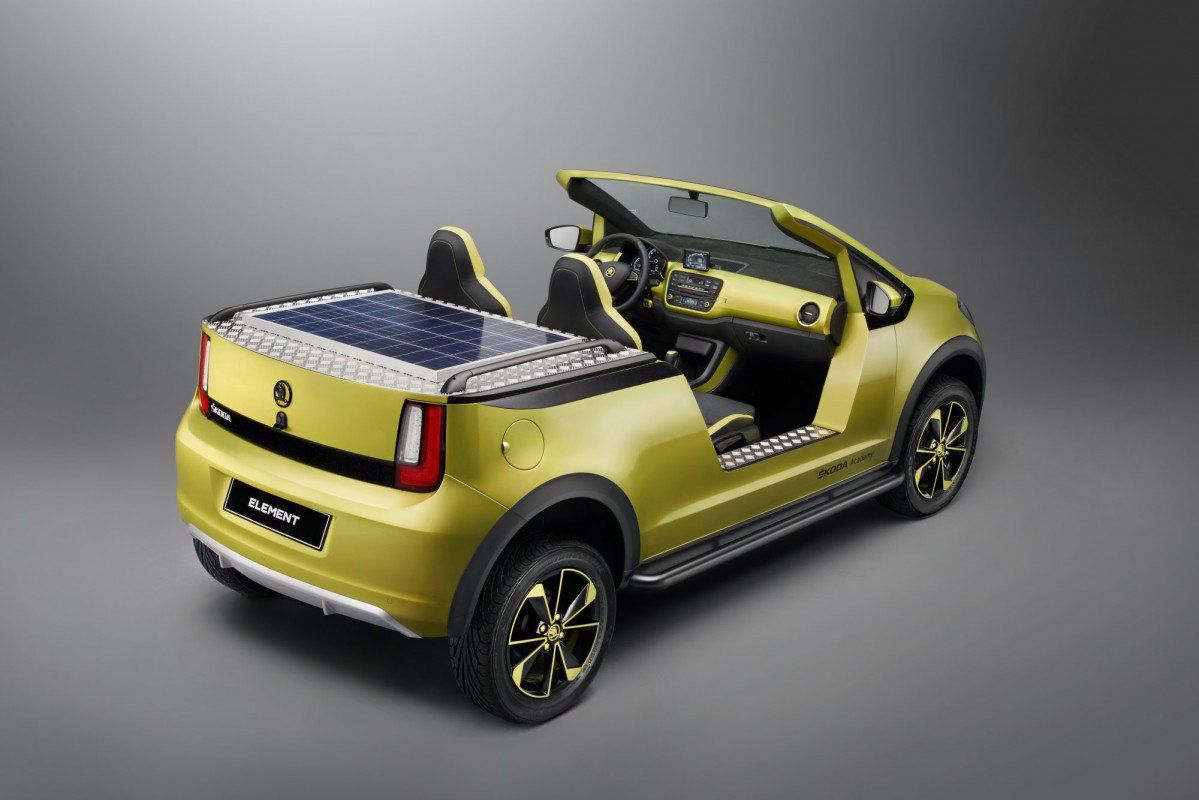 Obviously, Skoda has no plans to put the Element into production, but an electrically-powered production model is in the works, as previewed by this year's Vision E concept.