It's a 578-piece watch featuring a mechanism resembling the French hypercar W-16 engine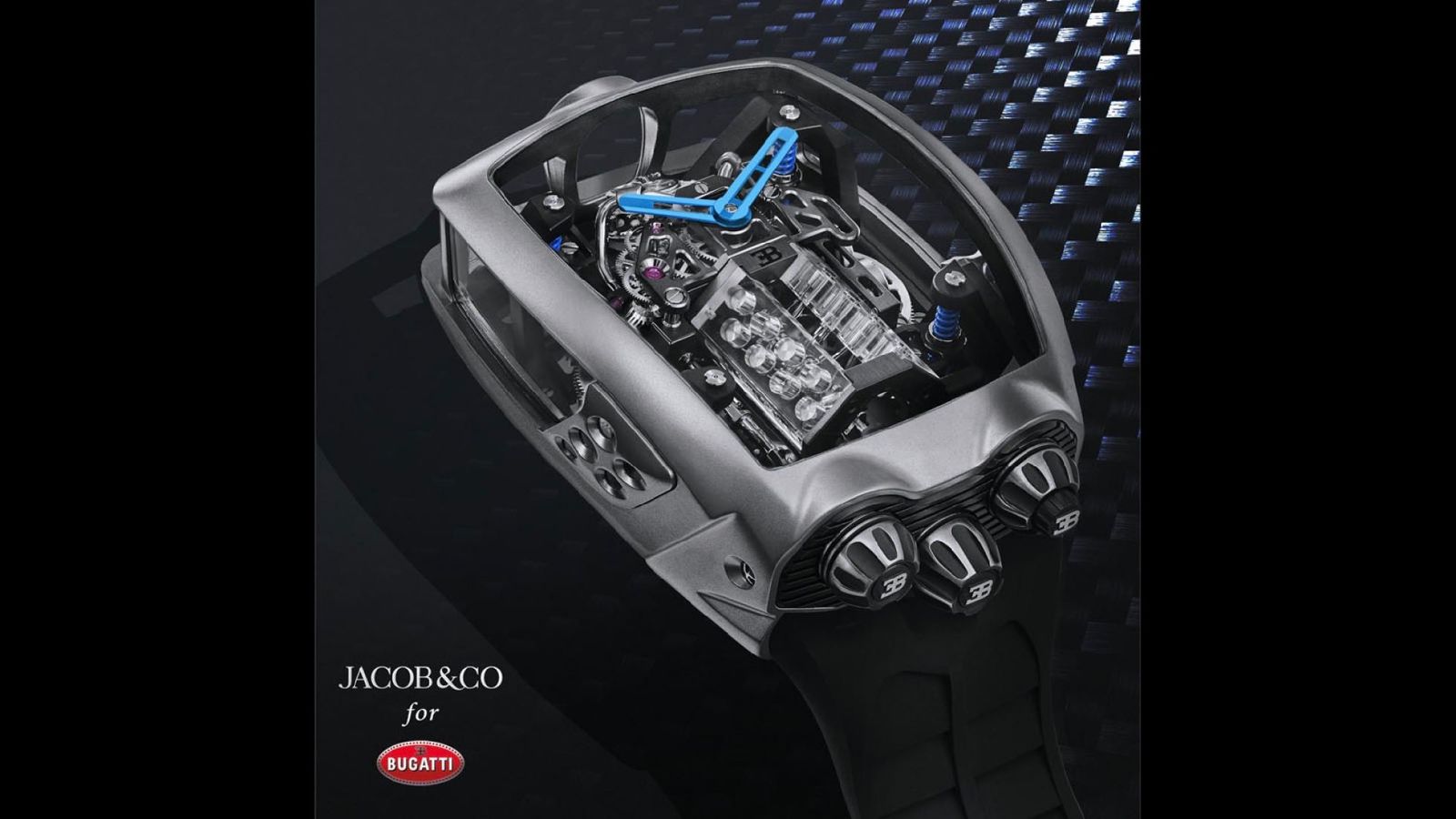 Jacob & Co. is a timepiece brand which manufactures some hi-end luxury models. In this case, we're talking about Jacob & Co. Bugatti Chiron Tourbillon. It actually features a moving engine as a mechanism.
The timepiece features a total of 578 components which move a mechanism replicating the Bugatti Chiron quad-turbocharged W-16 engine. Push the righthand crown and the engine's internal workings come to life, from the miniature pistons and crankshaft to the tiny turbos. The watch features a power reserve to tell how many hours the mechanism can still work and a Tourbillon. What's a Tourbillon? We're glad you asked.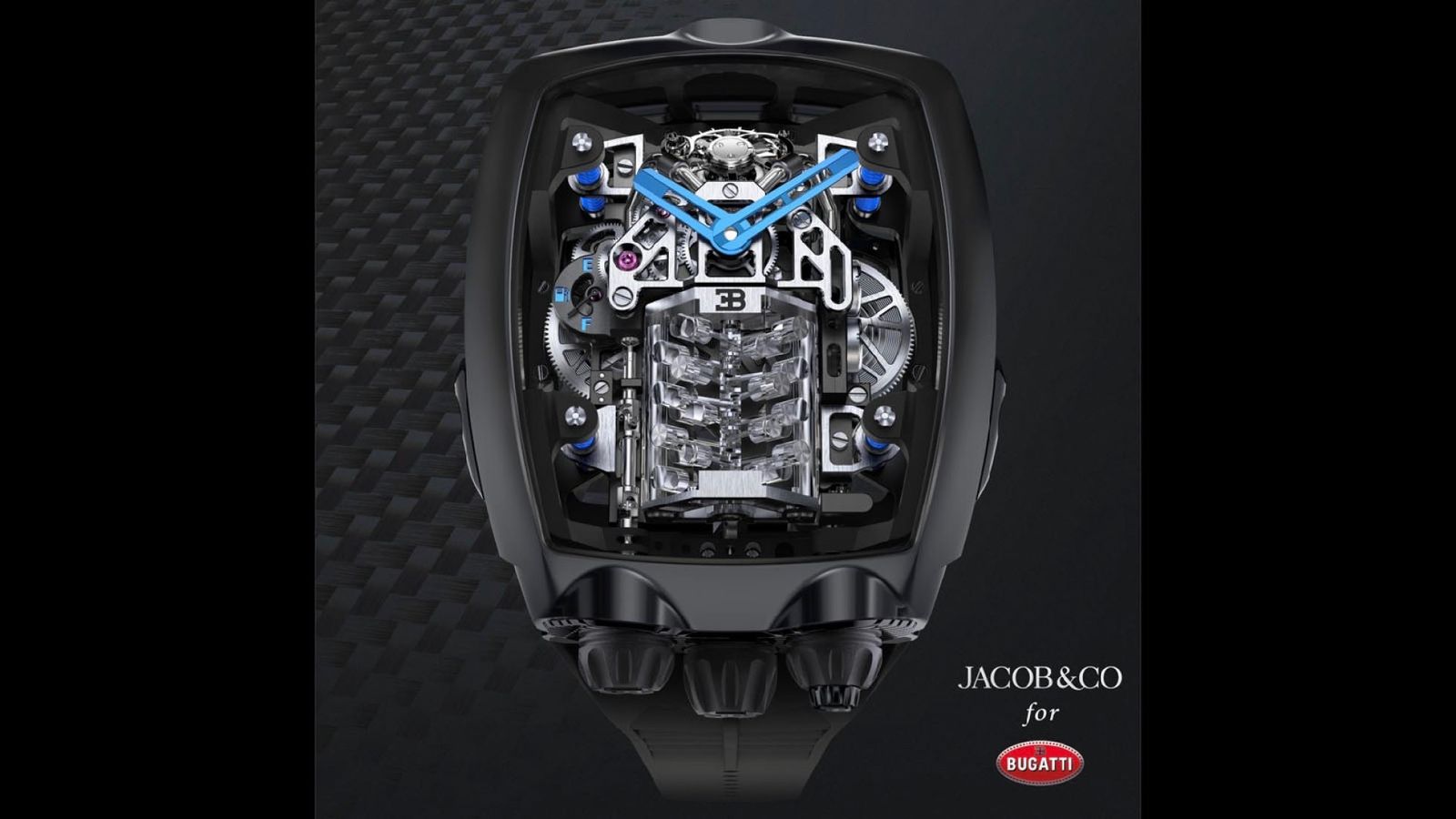 The Tourbillon was developed around 1795 and patented by the French-Swiss watchmaker Abraham-Louis Breguet on June 26, 1801. In other words, Breguet is the inventor of the Tourbillon. This mechanism has the escapement and balance wheel fitted in a rotating cage to negate the effects of gravity when the timepiece is stuck in a certain position. By continuously rotating the entire balance wheel/escapement assembly at a slow rate, the tourbillon averages out positional errors. Briefly, wearing such a watch on your wrist will assure the owner that the time will only lack a second every 100 years, depending on the manufacturer.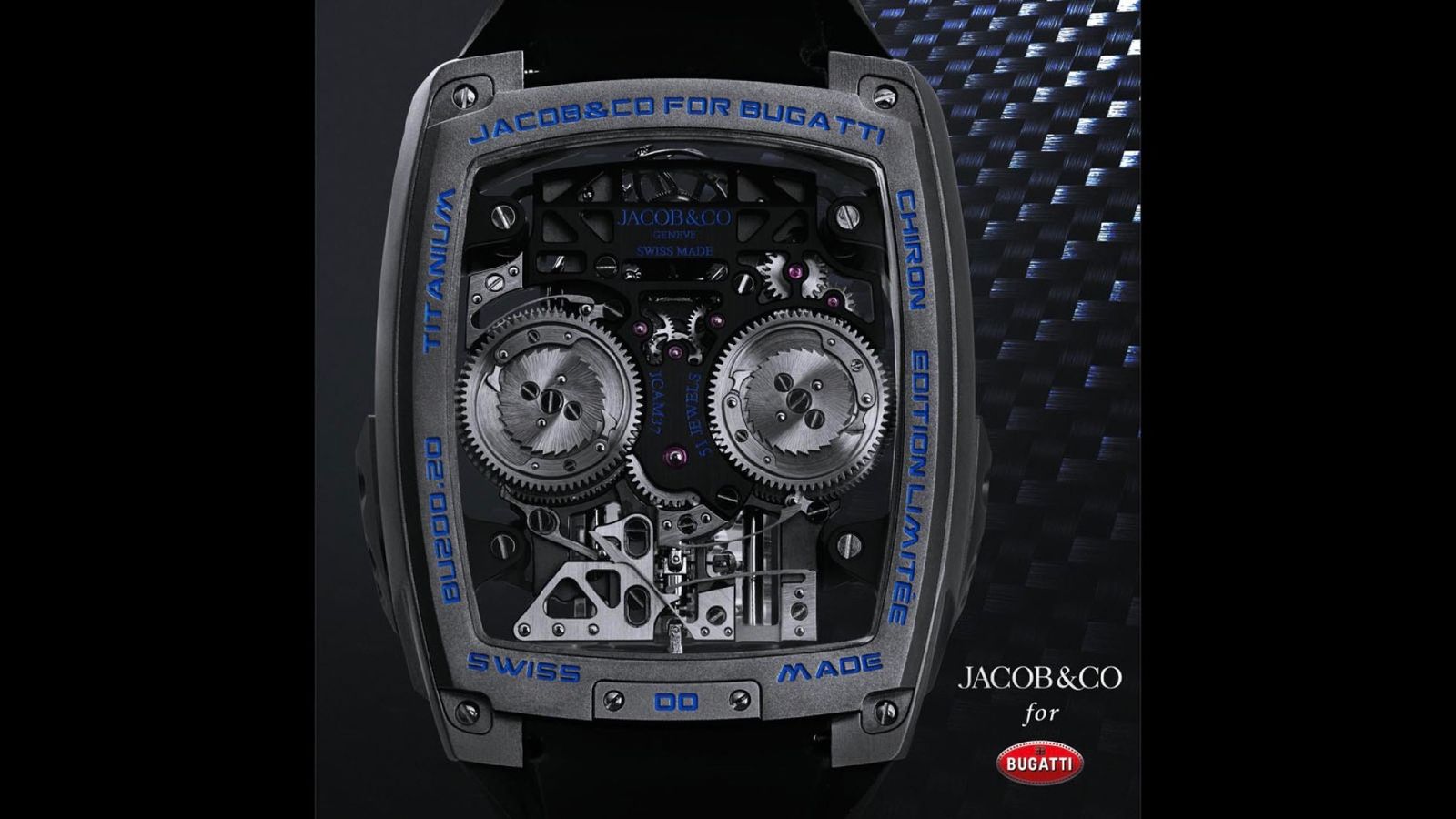 In the case of Jacob & Co. Bugatti Chiron Tourbillon, the engine mechanism is placed beneath a sapphire crystal and fitted on four shock absorbers. The case is made from titanium and measures 54 millimetres by 44 millimetres. The timepiece strap is made of rubber and features a titanium buckle. The watch is Swiss made and comes as a limited edition model.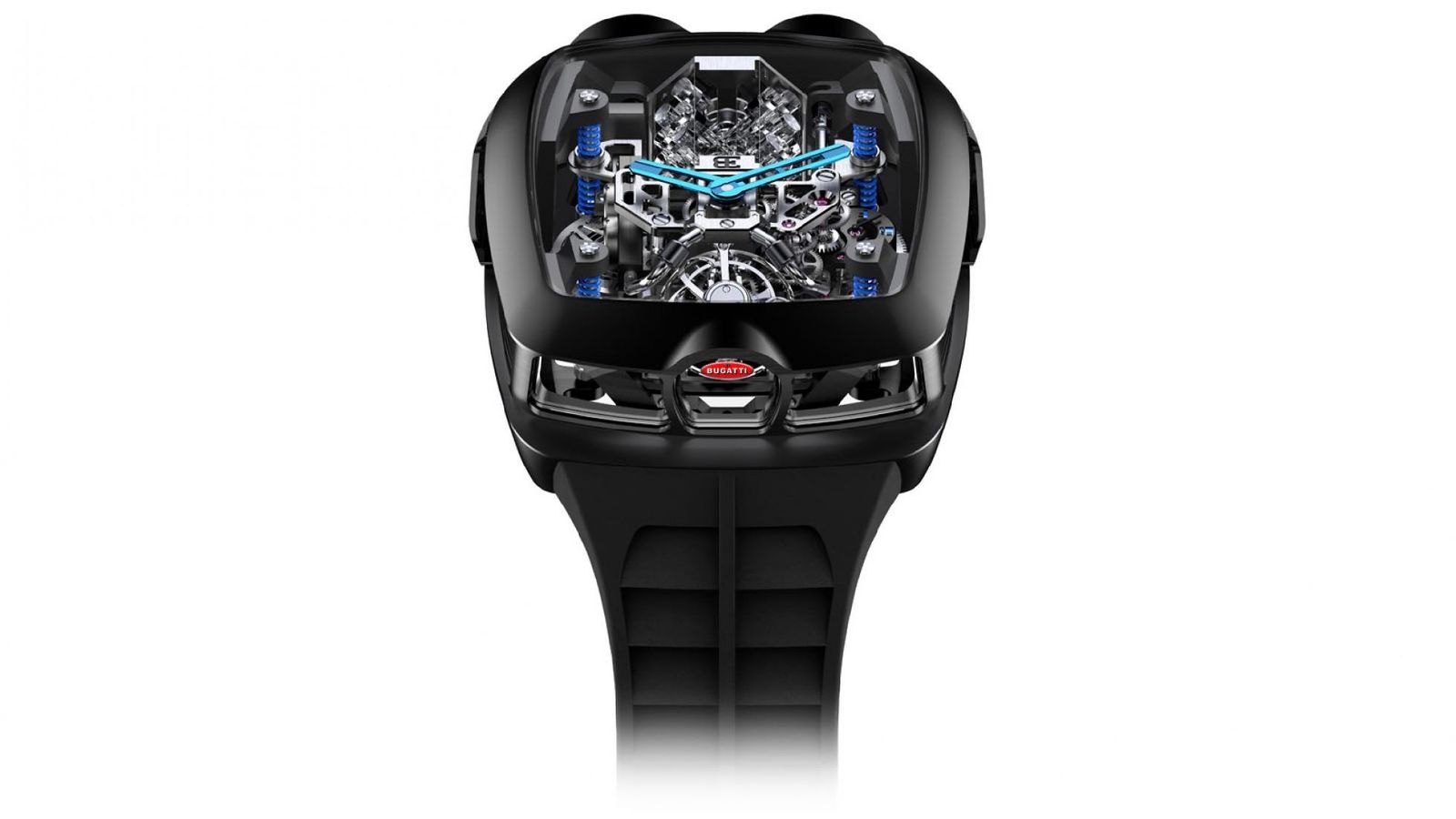 The price tag for this Bugatti timepiece is $280,000 and it's not the first Bugatti-themed watch Jacob & Co. has developed. The brand's previous Twin Turbo Furious and Epic X Chrono timepieces also paid homage to the French automaker.