Jaguar built two F-Type rally cars just to say 'Happy Birthday' to itself
Best birthday presents ever?
Celebration in the car realm can take many shapes: concept cars, special editions or just new performance packs. Jaguar, for example, has gone into full rally mode.
To honor its long-standing heritage of sports cars, Jaguar built not one, but two rally-ready F-Type convertibles that adopt styling cues from the F-Type Chequered Flag limited edition.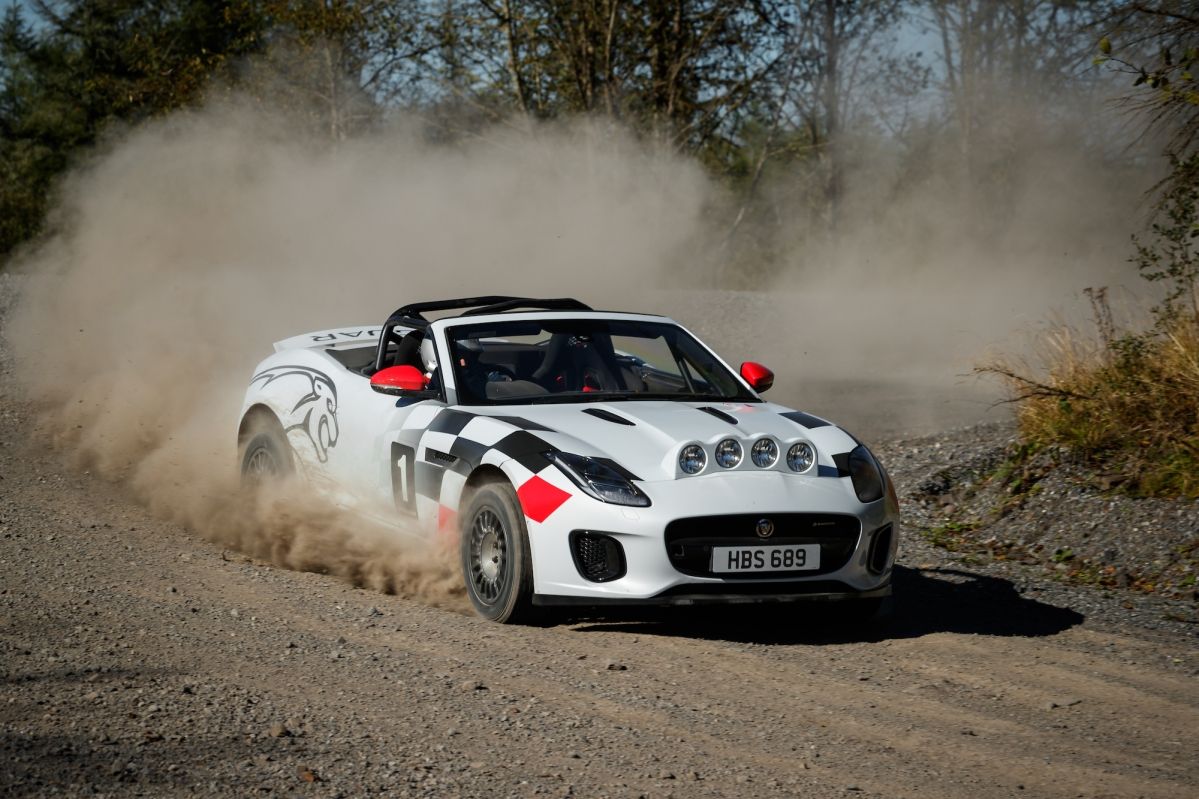 The duo takes a bow in front of the Jaguar XK 120 (the fastest production vehicle of its time) and its past rally racing glory. Both cars rely on Jag's 2-liter, four-cylinder Ingenium powerplant making 300 PS and get this: they're FIA-approved.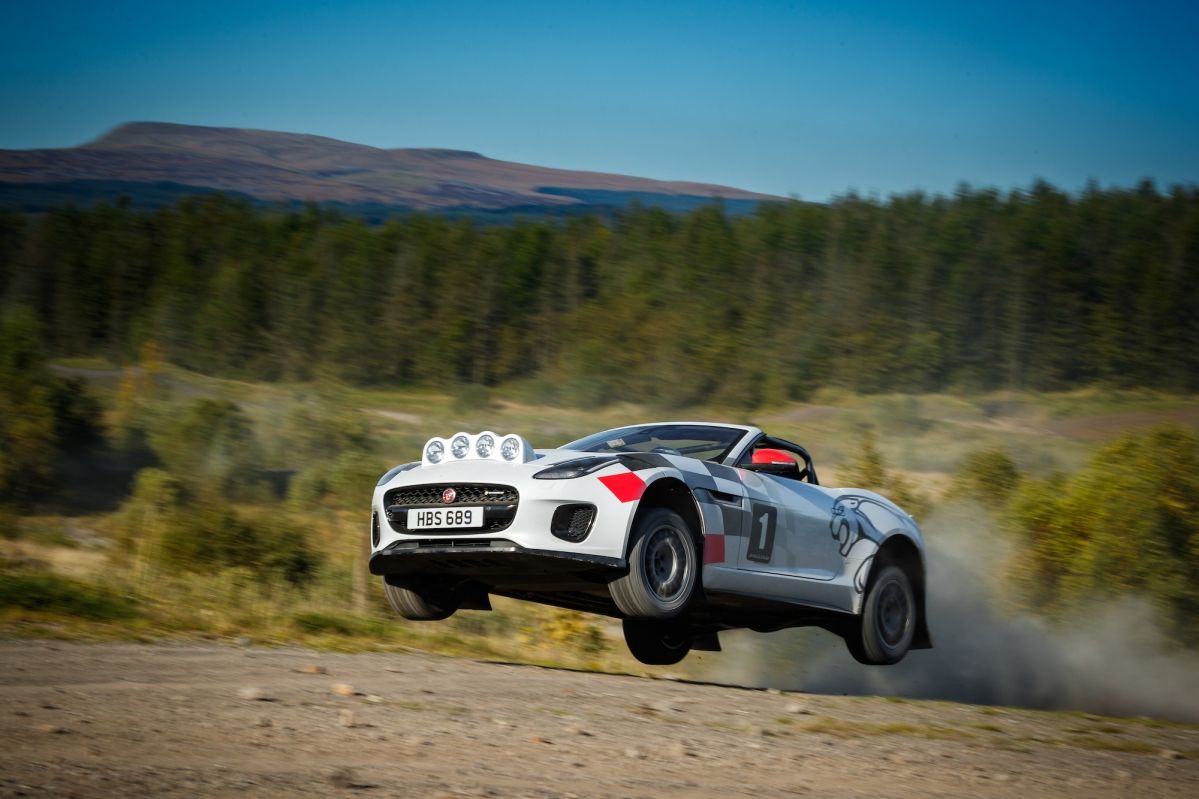 To get the approval, though, they had to be fitted with updated suspension (hand-made dampers and softer springs were provided) and braking setups (four-piston calipers are now present on all four corners), racing seats, roll cage, six-point harnesses, additional lights and a fire extinguisher.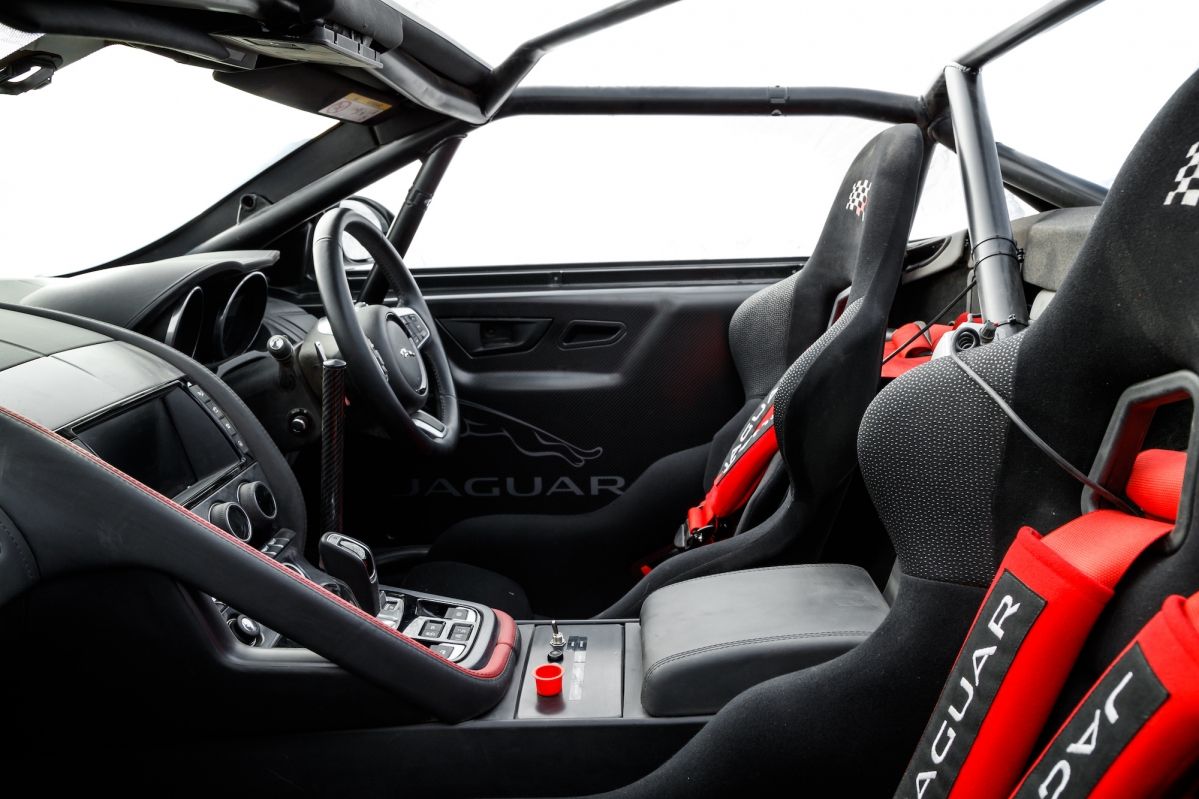 Rounding up the rally-spec package is a set of motorsport-grade wheels, gravel-specific tires and a limited-slip diff.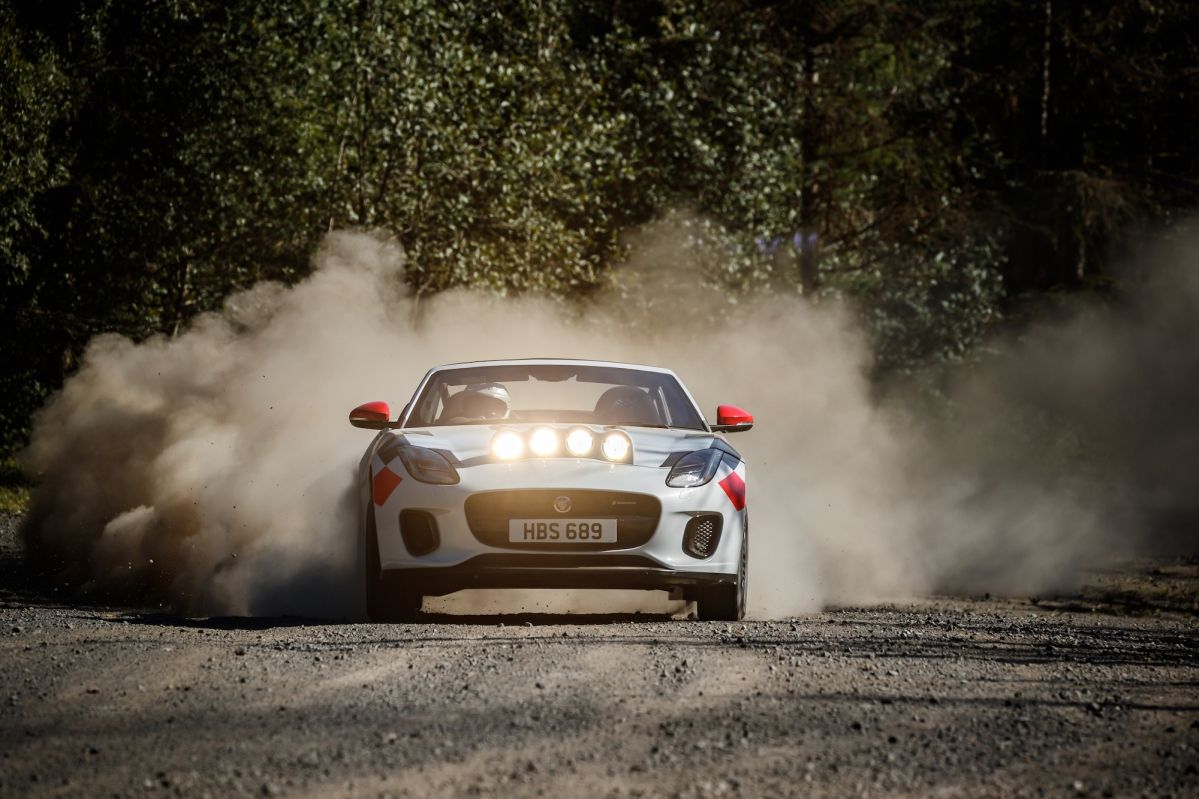 Well played Jaguar, well played.