We're told that the future is electric, but what about the past?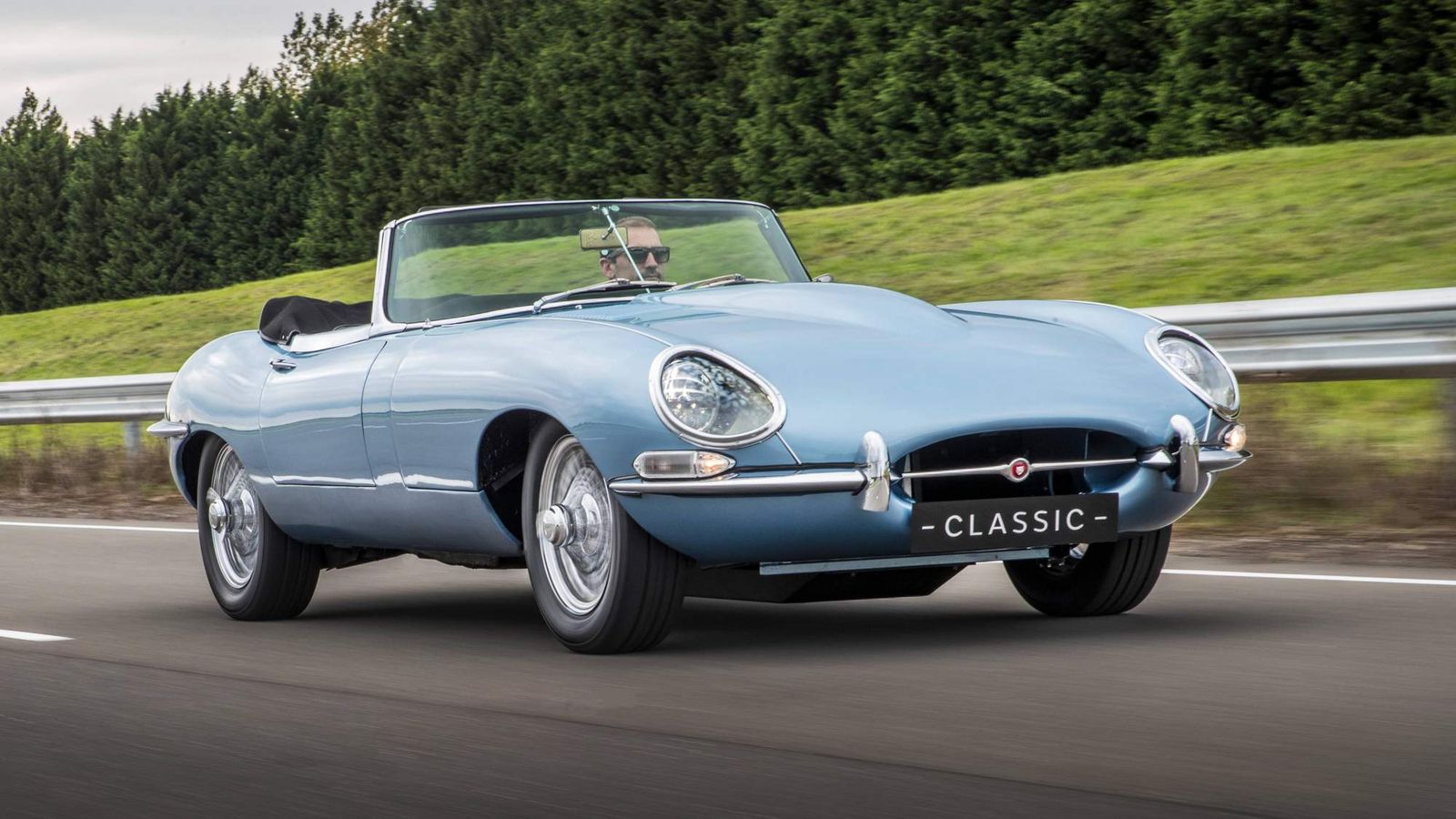 It's called the E-type Zero, and it's an all-electric version of the iconic British sports car built by Jaguar Land Rover Classic.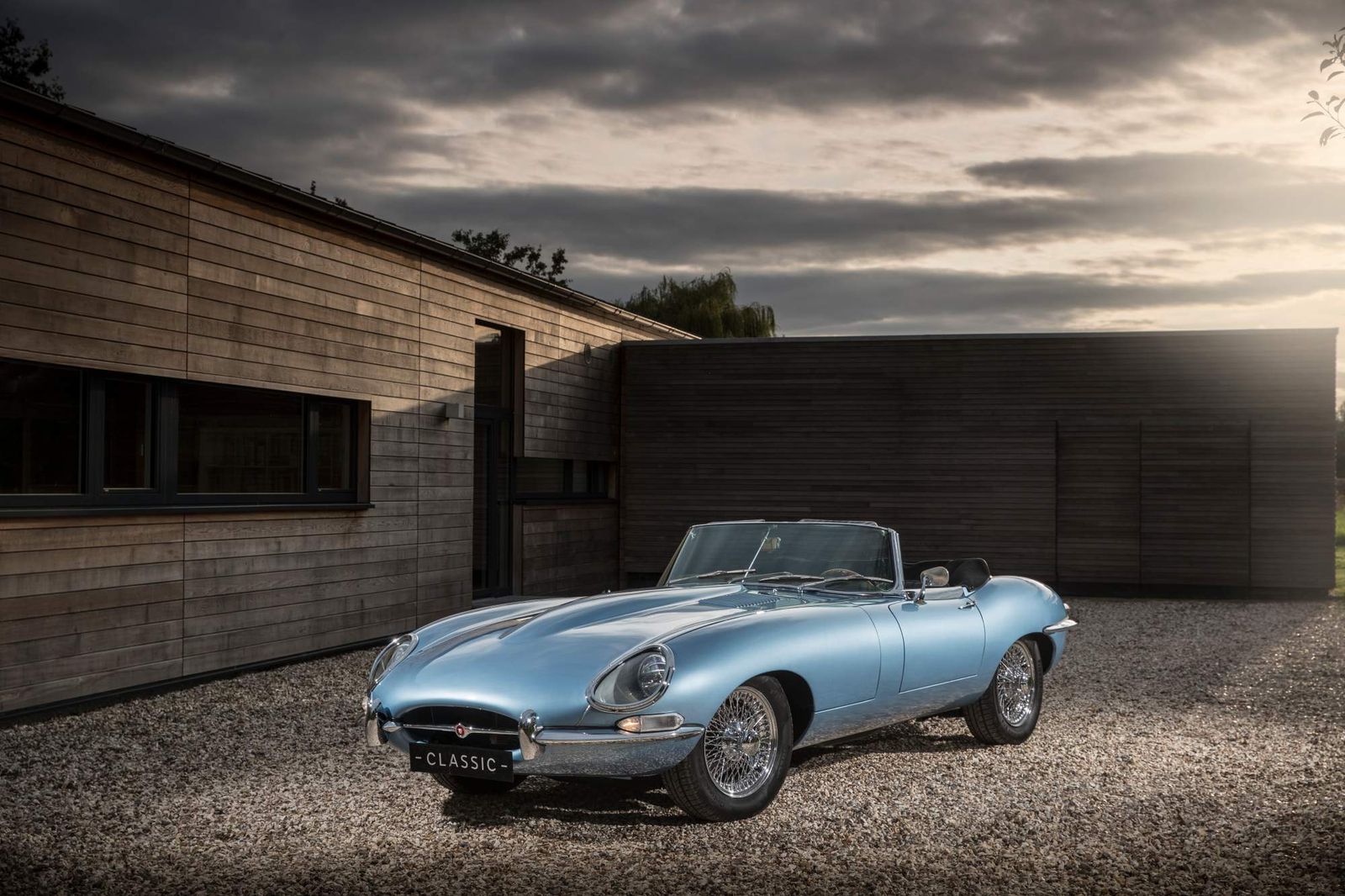 Based on a 1968 Series 1.5 Jaguar E-type Roadster that first was restored and then modified, the Zero looks just like a classic E-type from the outside, featuring a wholly original specification. However, those with a keen eye for details will notice the LED headlights (more energy-efficient) as well as the modified instrumentation and fascia.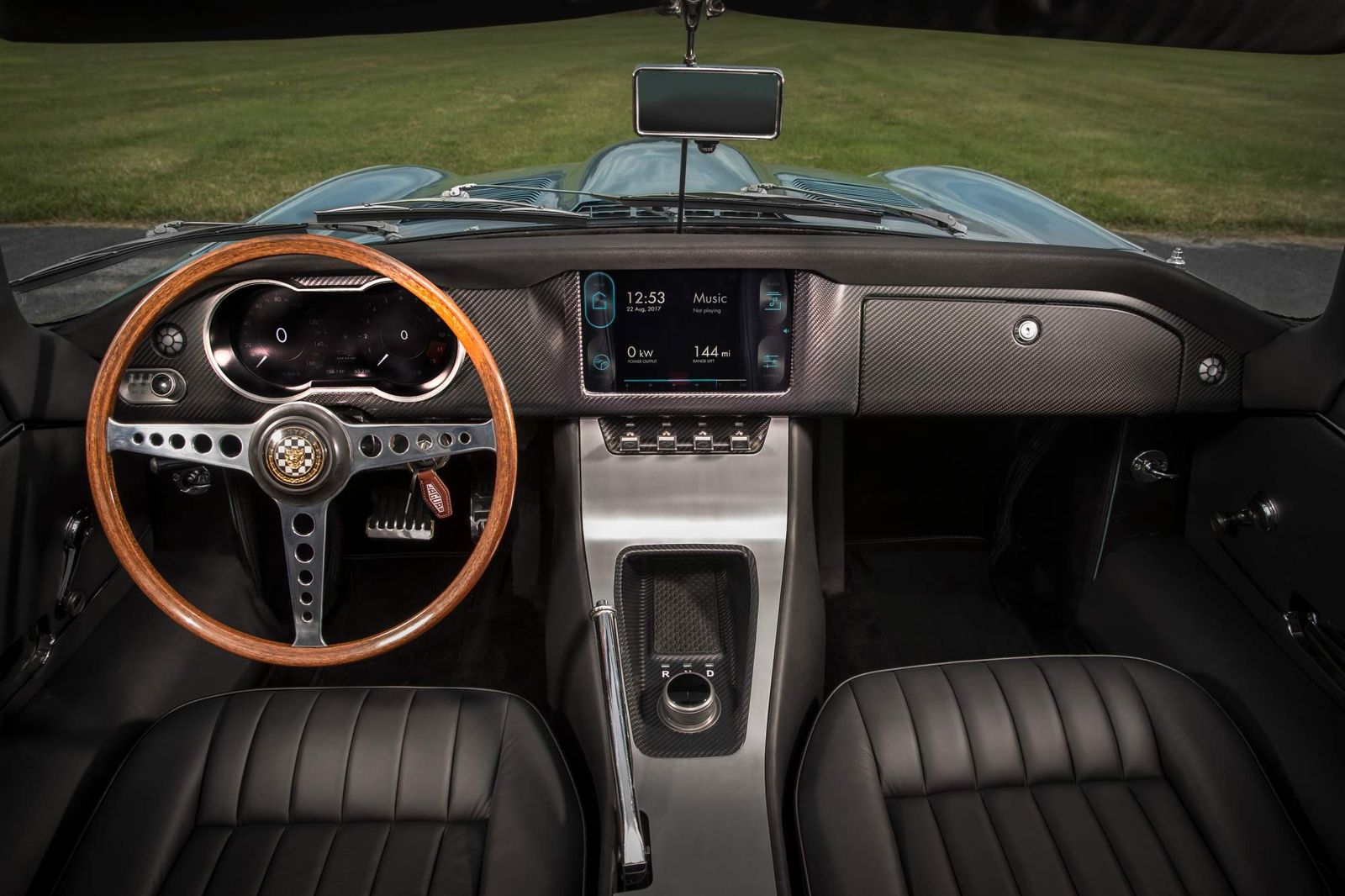 The biggest change, however, is the addition of a modern all-electric powertrain that replaces the six-cylinder gasoline engine. The E-type Zero is motivated by a 220-kW (299 hp) motor that makes the electric E-type quicker than in its original state. 0 to 100 km/h takes just 5.5 seconds — about one second swifter than a Series 1 E-type.
The electric powertrain has been designed specifically for the E-type Zero, with the 40kWh lithium-ion battery pack having the same dimensions and similar weight to the XK six-cylinder engine used in the original E-type. That's why it's placed in the same location as the combustion engine.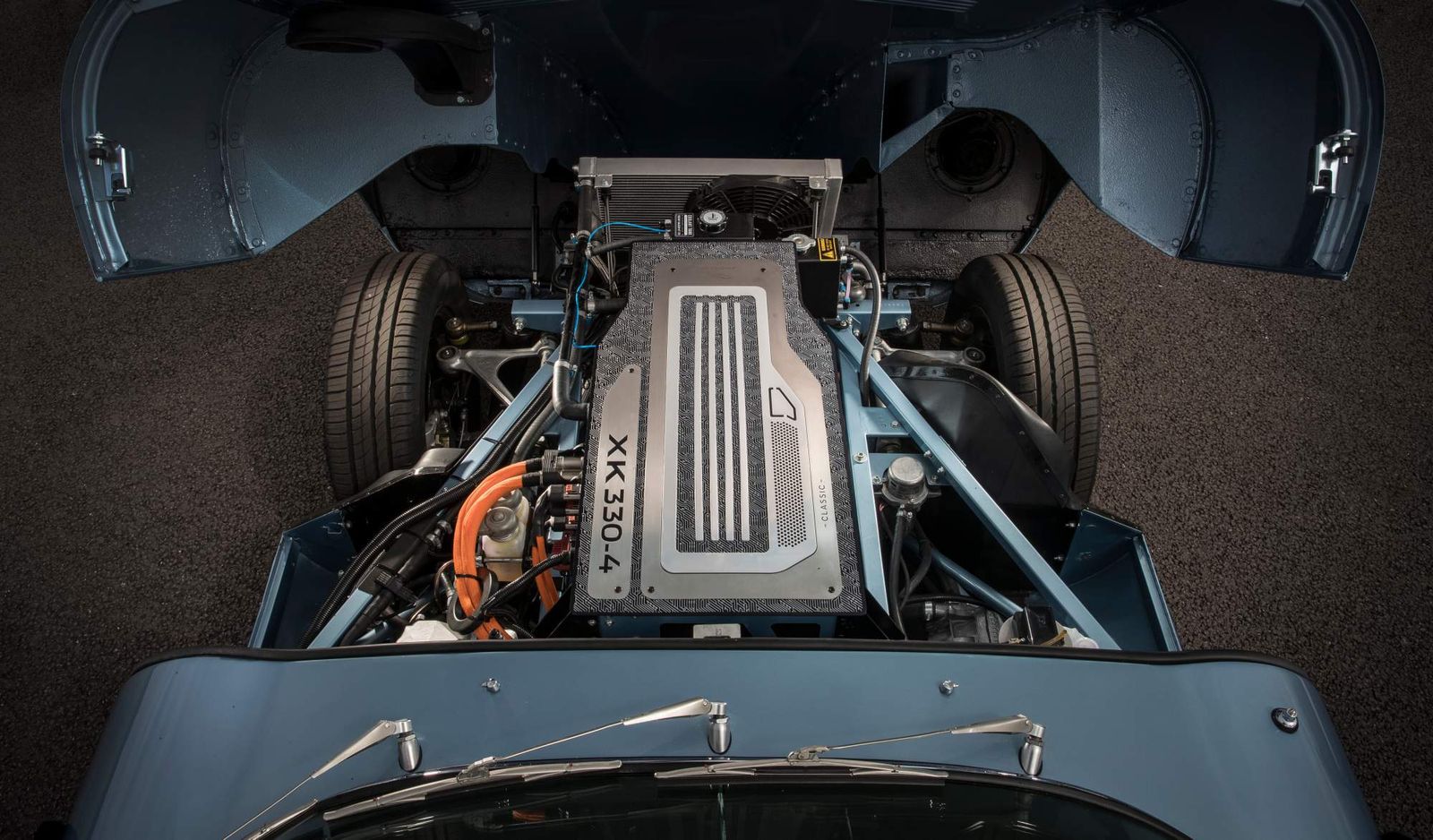 The electric motor and reduction gear are located just behind the battery pack, where the E-type's gearbox used to be, while a new prop shaft sends power to a carry-over differential and final drive. Surprisingly, the E-type Zero is 46 kg (101 lb) lighter than the original E-type.
The reason behind using an electric powertrain with similar weight and dimensions to the original gasoline engine and transmission was to keep the car's structure unchanged, including the suspension and brakes. As a result, the E-type Zero drives, handles, rides, and brakes like an original E-type, with the front-rear weight distribution remaining the same.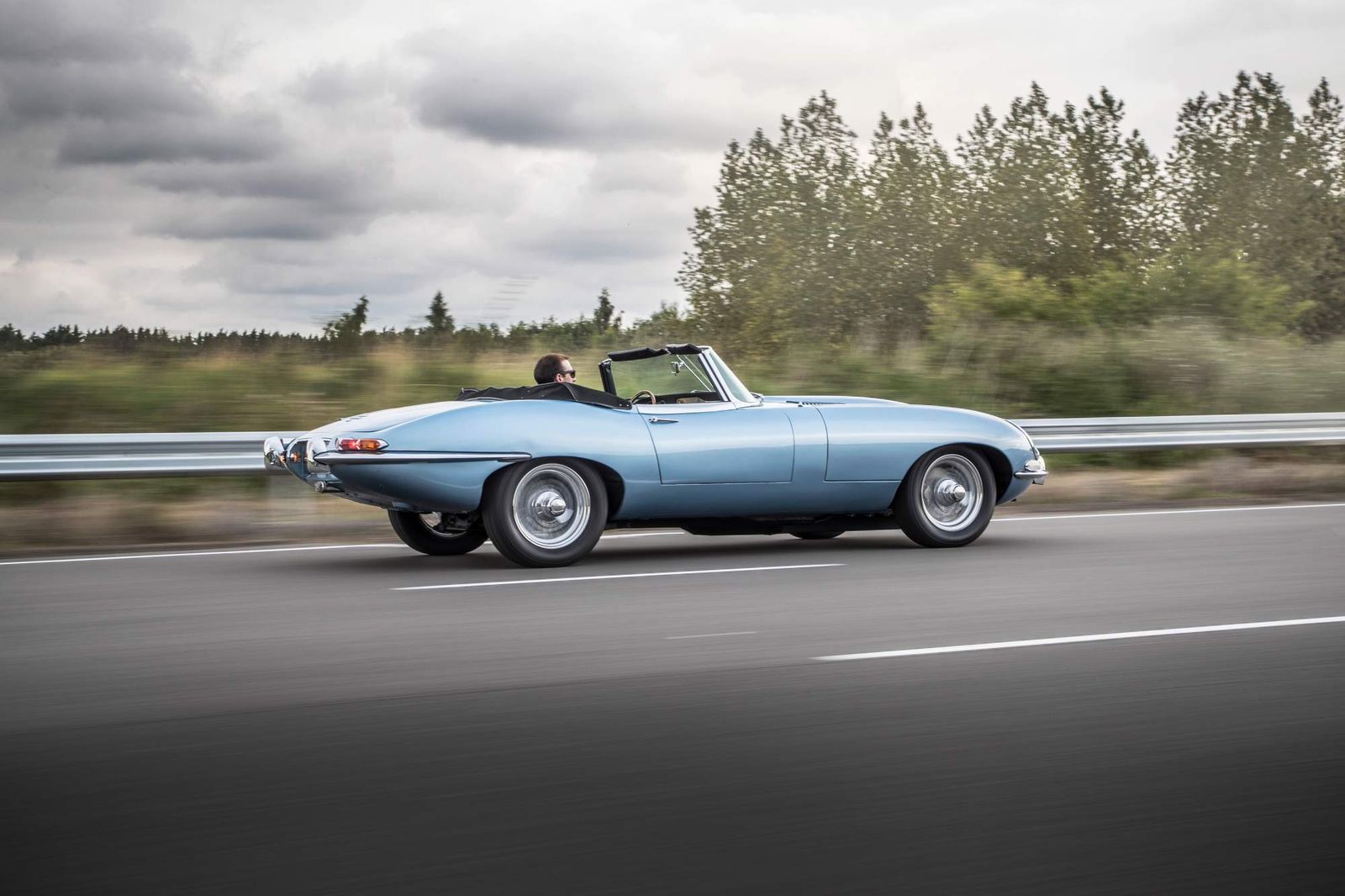 According to Jaguar, the E-type Zero has a "real world" range of 270 km (about 170 miles), thanks to the low weight and good aerodynamics. A full charge of the battery typically takes six to seven hours at home (depending on the socket).
For now, Jaguar Land Rover Classic wants to test the public's reaction to the electrified classic car, as it could open up a whole new market for JLR's division. For example, the new electric powertrain could be fitted to any vintage Jaguar model equipped with the XK engine, including the XK120, Mark 2 and XJ6.
If the E-type Zero is too last century for you, the upcoming Jaguar I-PACE EV might cater more to your tastes.