Started from the E-Type now they're here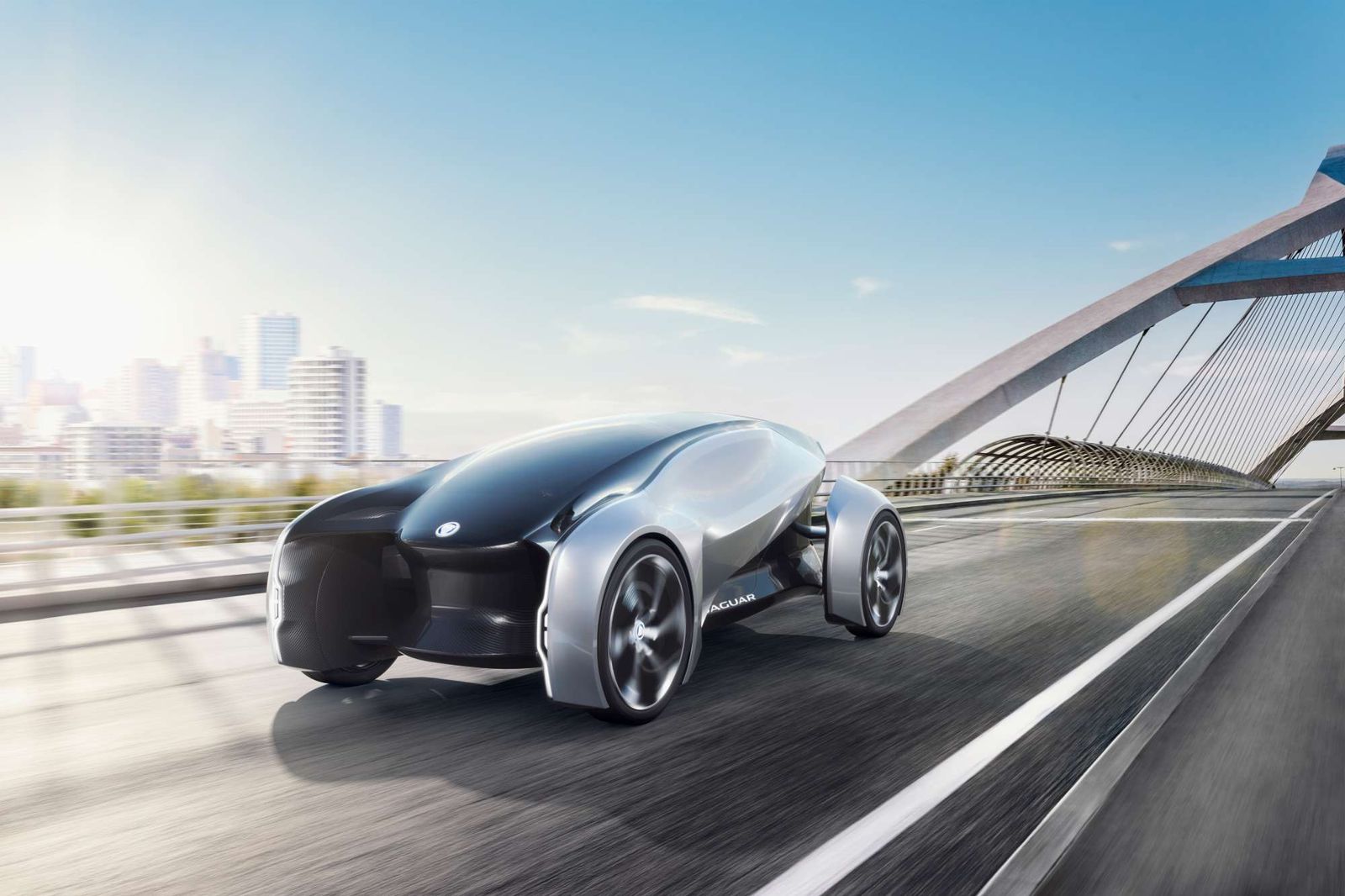 Touted as Jaguar's vision for 2040 and beyond, the Future-Type concept was "designed to meet the mobility needs of future generations."
In more detail, the Future-Type concept offers a hint at an on-demand fully autonomous vehicle but says Jaguar, also driveable.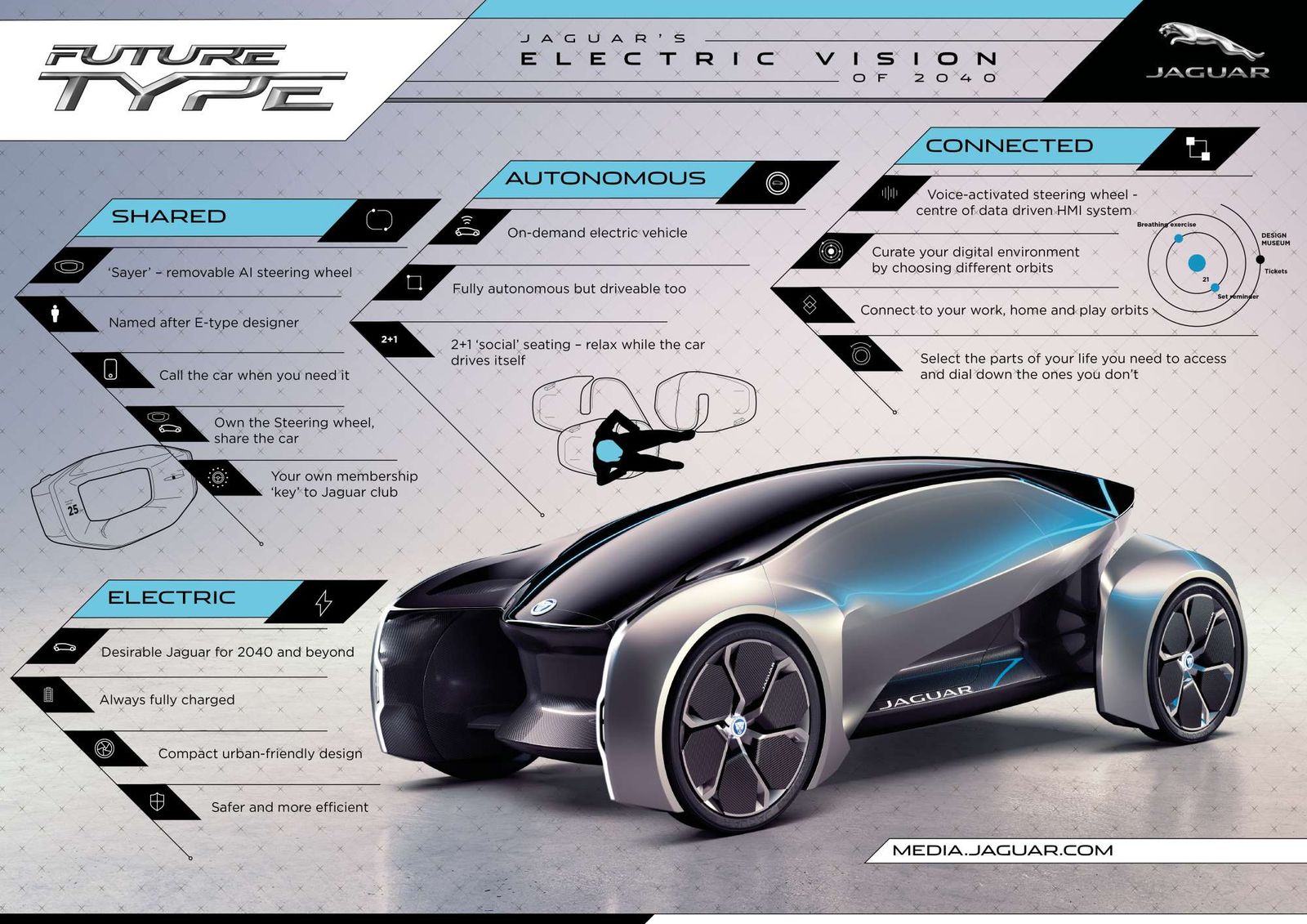 Simply put, users or customers will be able to summon one of these – fully charged – anytime they need it. At the prototype's heart sits the recently-revealed Sayer smart steering wheel, which will act as a personal assistant, if you wish.
Consider the following scenario: you need to attend a meeting at 8 pm tomorrow, and the journey from your house to the office takes around two hours.
All you need to do is ask Sayer to work out the details, and the AI will take care of it. How? By telling you what time to get up, arranging for a self-driving car to pop up on your driveway and even suggest what road sections are fun to drive, so you can take control of the car.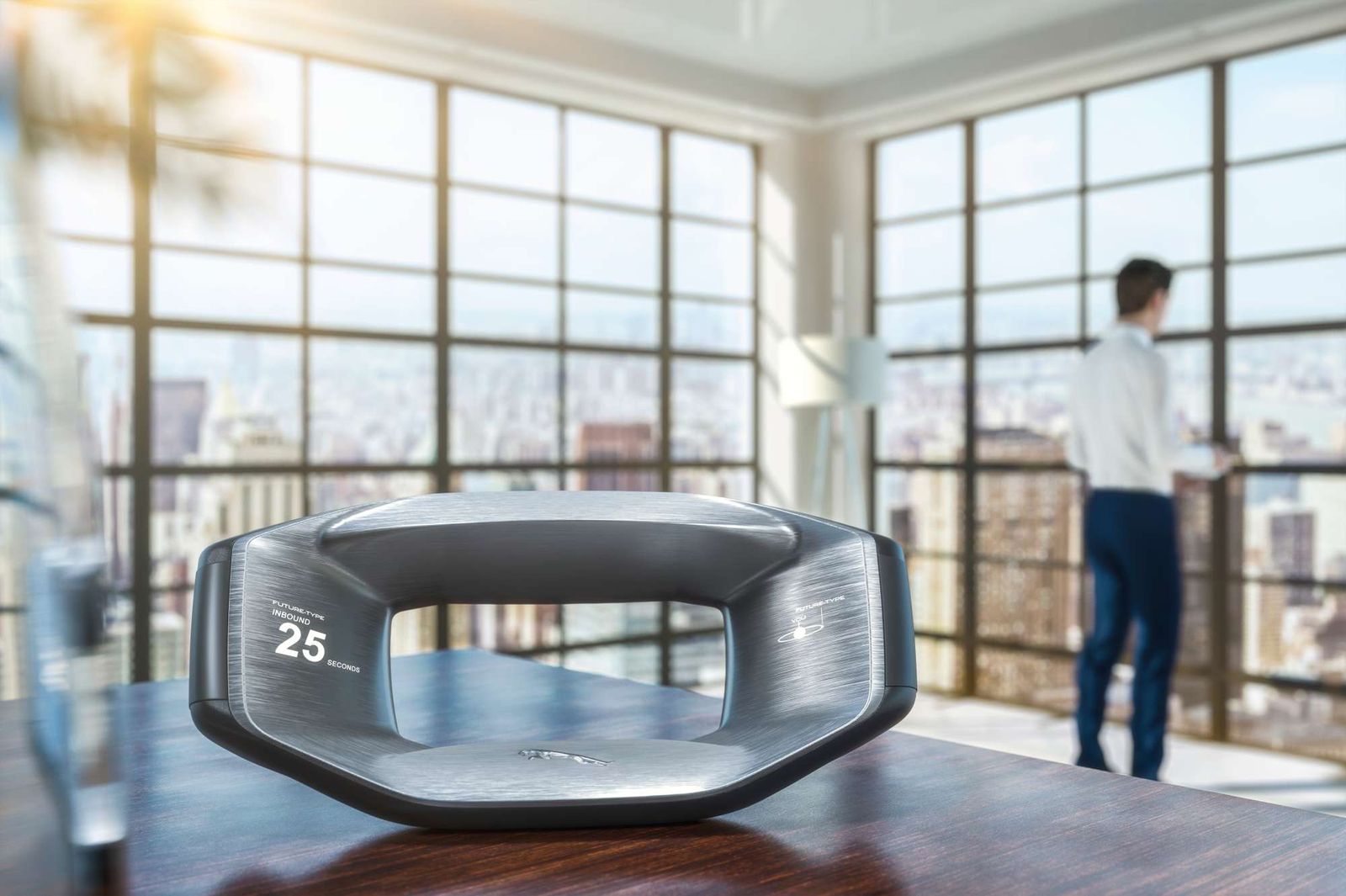 Last but not least, Jaguar says the Future-Type will communicate with other cars towards a safer and more efficient trip around town.
Also, read more about Jag's baby SUV – the E-Pace – scheduled to debut next week in Frankfurt.