Jaguar promotes the E-Pace via useless Book of Records stunt
The Guinness' Book of World Records is the 'Ring alternative for records
The Jaguar E-Pace entered this world through a record-setting barrel roll, courtesy of British stunt driver Terry Grant.
As the press release says, this stunt was "the final test for E-Pace after 25 grueling months of work across four continents to ensure extreme durability and it lived up to Jaguar's Art of Performance philosophy."
We do love seeing (marketing) stunts involving four wheelers, as long as they're nothing less than utterly spectacular. For example, I'd watch Tanner Foust crush the long jump world record in a hot-wheels themed car over and over again. In fact, let's watch it together right now:
In 2011, Tanner Foust flew 332 feet through the air, at a maximum height of 90 feet, in its yellow Trophy truck. That was AMAZING! But that's a car very, very few of us would even get close to. It's the stuff of dreams and nothing more. And the record has been broken since, through yet another amazing stunt, naturally.
The E-Pace, on the other hand, is a "five-seat, compact SUV that packs the design and performance of a Jaguar sports car into a spacious, practical and connected all-wheel-drive vehicle." You can read all about it in our dedicated article. The E-Pace is a beautiful car ready to do chores. It's practical (as much as a compact SUV can be), it is fuel-efficient, so the one thing a customer would probably want to know is how reliable this new Jag is.

In 1983, Mercedes drove a 190 E 2.3-16 for 50,000 kilometers at an average speed of 247.939 km/h. The purpose was to test its reliability. Three years later, Saab went even further to prove just how reliable its new 9000 Turbo 16 was: 25 drivers covered 100,000 miles of Talladega Superspeedway in a 20-day-20-night stunt.
I'm not implying a barrel roll is an easily achievable thing (we're not counting the involuntary ones) but making a cute, small SUV do this kind of entrance screams for attention for all the wrong reasons.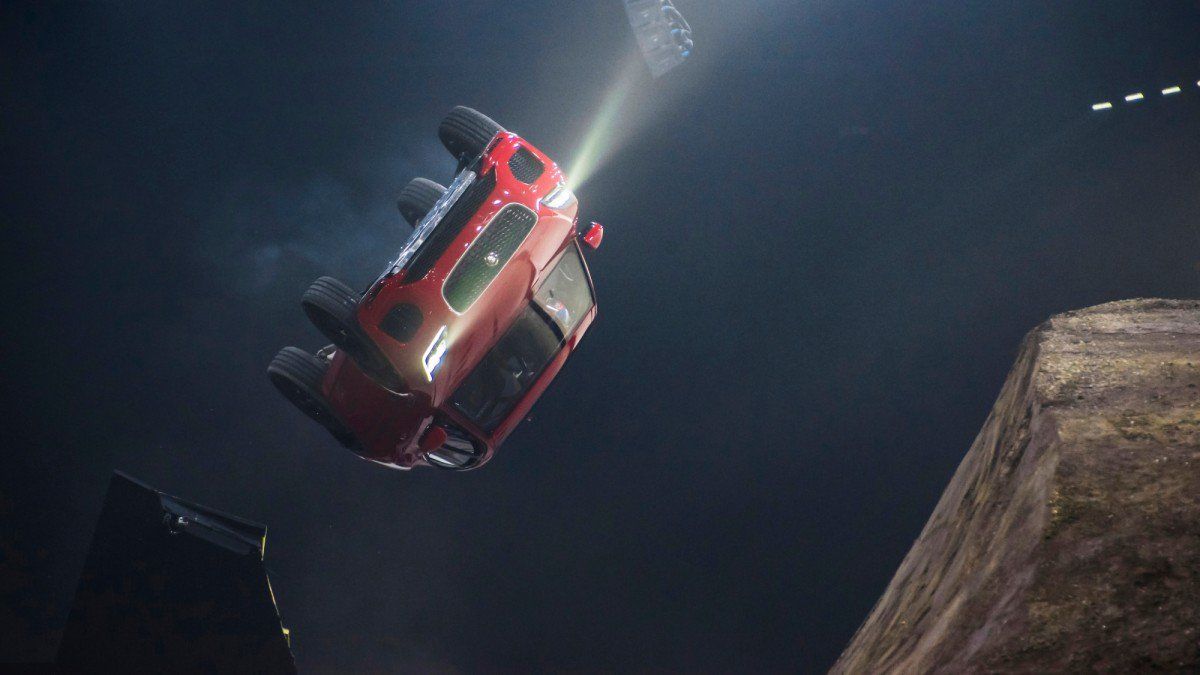 Wouldn't it have been nicer to see a hi-res photo album documenting those 25 grueling months of hard work through four continents?