It comes with a reported 567 hp, all-wheel drive and an aggressive exterior makeover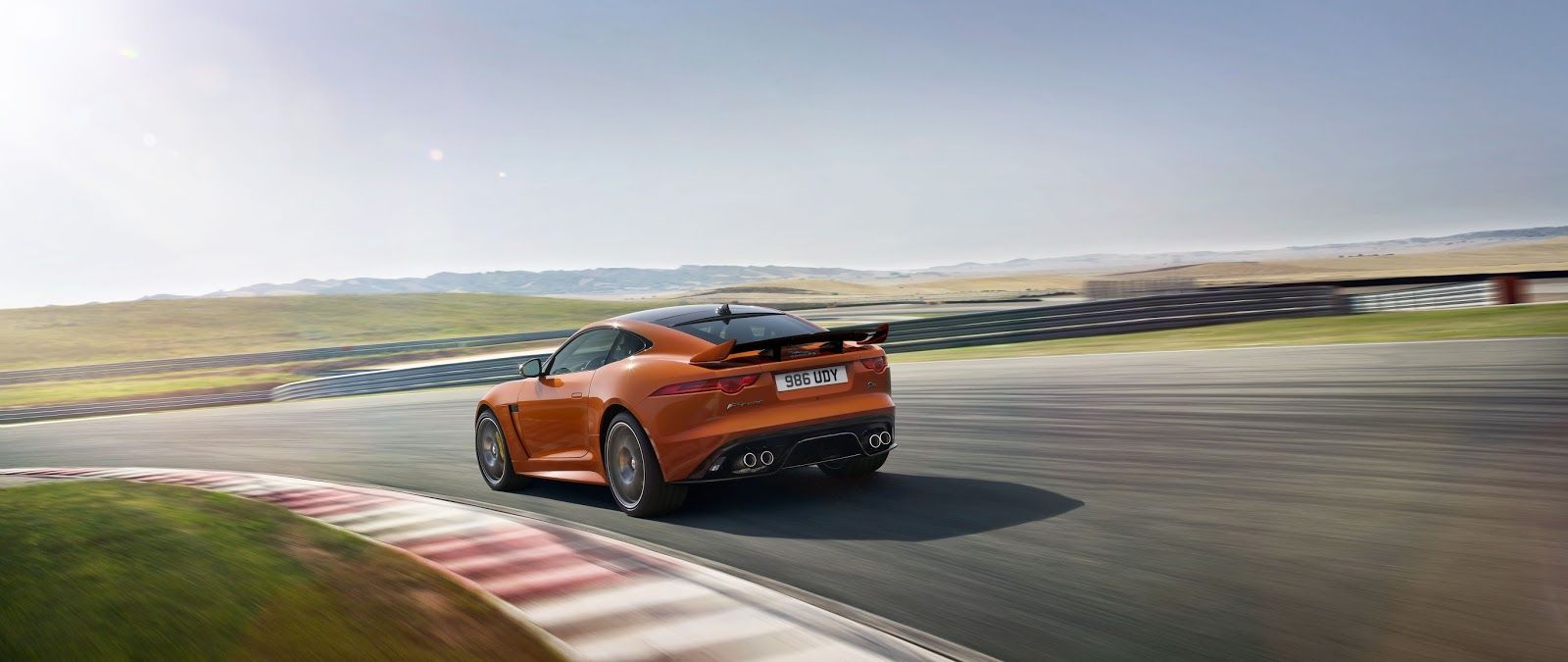 Jaguar has just revealed the first photos of its new F-Type SVR, the high performance capstone. We don't yet know how much power it makes, but it's been suggested it could be up to 567 hp, or 25 hp more than the current range topper, the R.
It will also only be made available with AWD and the eight-speed automatic gearbox, according to unofficial sources; no RWD manual will apparently be offered.
What is certain, prior to the car's official debut at the Geneva motor show when its technical details will be partially or fully revealed, is the level of exterior body modifications.
The SVR gains a deeper, more aggressive front fascia, courtesy of a redesigned bumper complete with splitter. The back is less evidently changed, but its sizable wing ensures the extra sportiness.
The final bit of information released by Jaguar confirmed the SVR's top speed would be in excess of 200 mph, although we imagine this only applies for the coupe variant, as the drop-top SVR will definitely be slower.