Jaguar XE SV Project 8 comes to 2017 LA Show as world's fastest four-door saloon
There's a videotaped Nürburgring hot lap to prove it, of course
We've already drooled over Jag's sin-inducing sedan, but now we're given a chance (and new reasons) to do it again: it comes at the 2017 LA Auto Show as the fastest four-door car on the "Green Hell."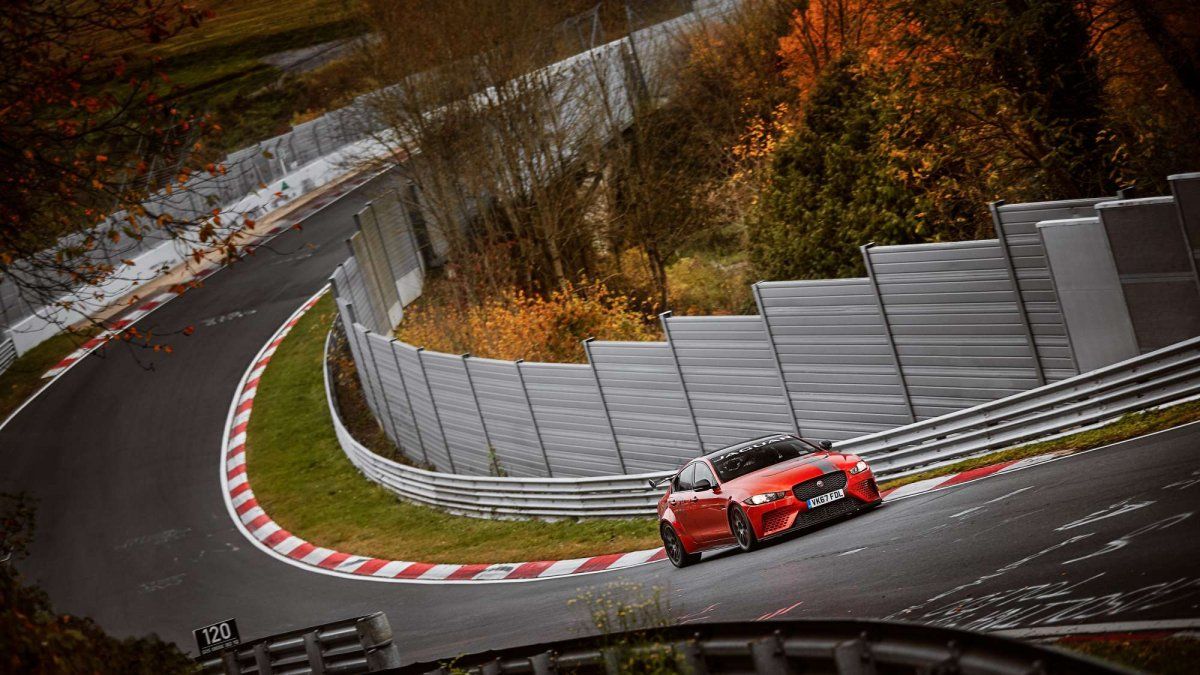 Racing driver Vincent Radermecker needed a mere 7 minutes, 21.23 seconds to move the "production-intent prototype" XE SV from the start line to the finish. To put this into perspective, think about this: the Jaguar was 11 seconds faster than the previous record holder, Alfa Romeo Giulia QV (7:32). The car was fitted with Michelin Pilot Sport Cup 2 tires (265/25 R20 on the front wheels, 305/30 R20 on the rear ones).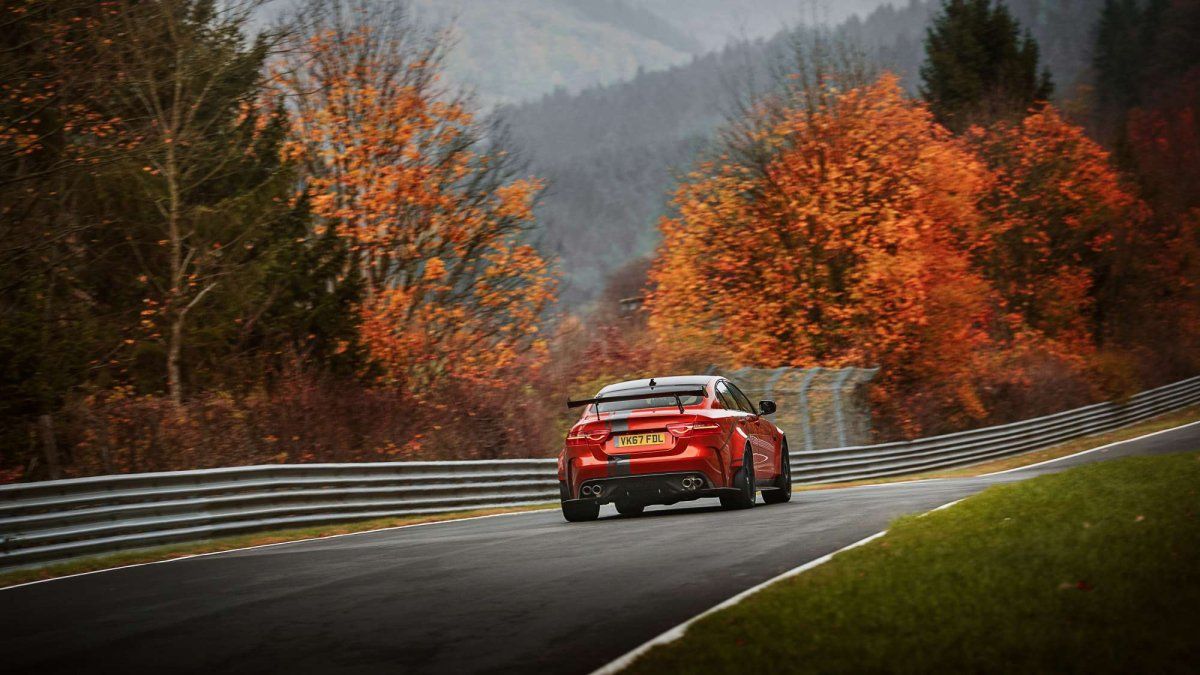 It's a huge difference, but it's also a big stretch for Jaguar. The lap time was achieved "with a prototype Project 8 prepared by SVO's engineers", and the car featured the optional weight-saving two-seat Track Pack (which means it got rid of the rear seats, and the front ones were replaced by carbon-fiber racing units). So the record-setting XE SV Project 8 is a four-door saloon in the same way Australia's V8 Supercars are four-door saloons. Only the former is street-legal.
Speaking of V8's, let us remind you what the XE SV can do with its big, front-mounted lump. The 5.0-liter supercharged V8 — good for 592 hp (600 PS) — pushes the 3,847 lb (1,745 kilos) body to 60 mph (96 km/h) in 3.3 seconds, and to a 200 mph (320 km/h) top speed. Oh, and it's an all-wheel drive. You don't need much more than that for thrill-inducing runs.
Only 300 XE SV Project 8 copies will be made (and, curiously enough, all will be left-hand drive). Price tag? £149,995.